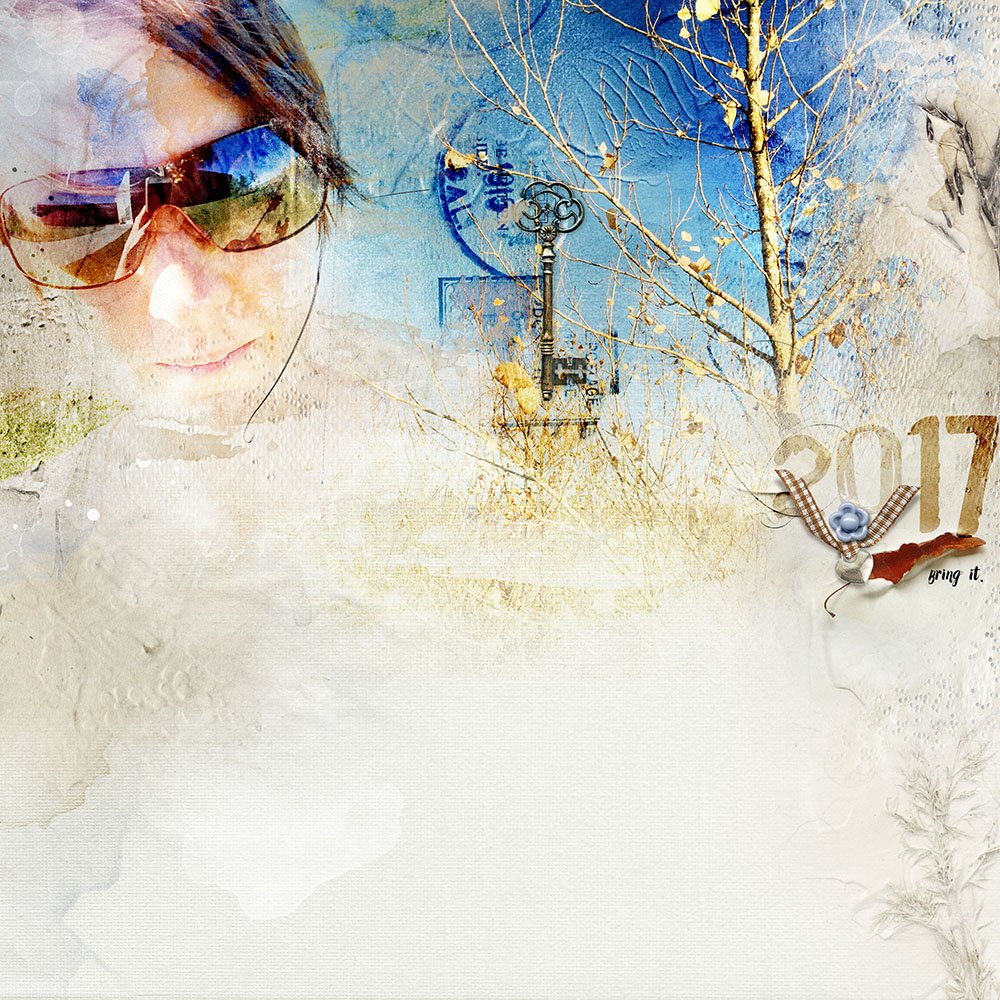 Happy New Year 2017! I'm back in the office today sharing some ArtPlay and thoughts about the New Year.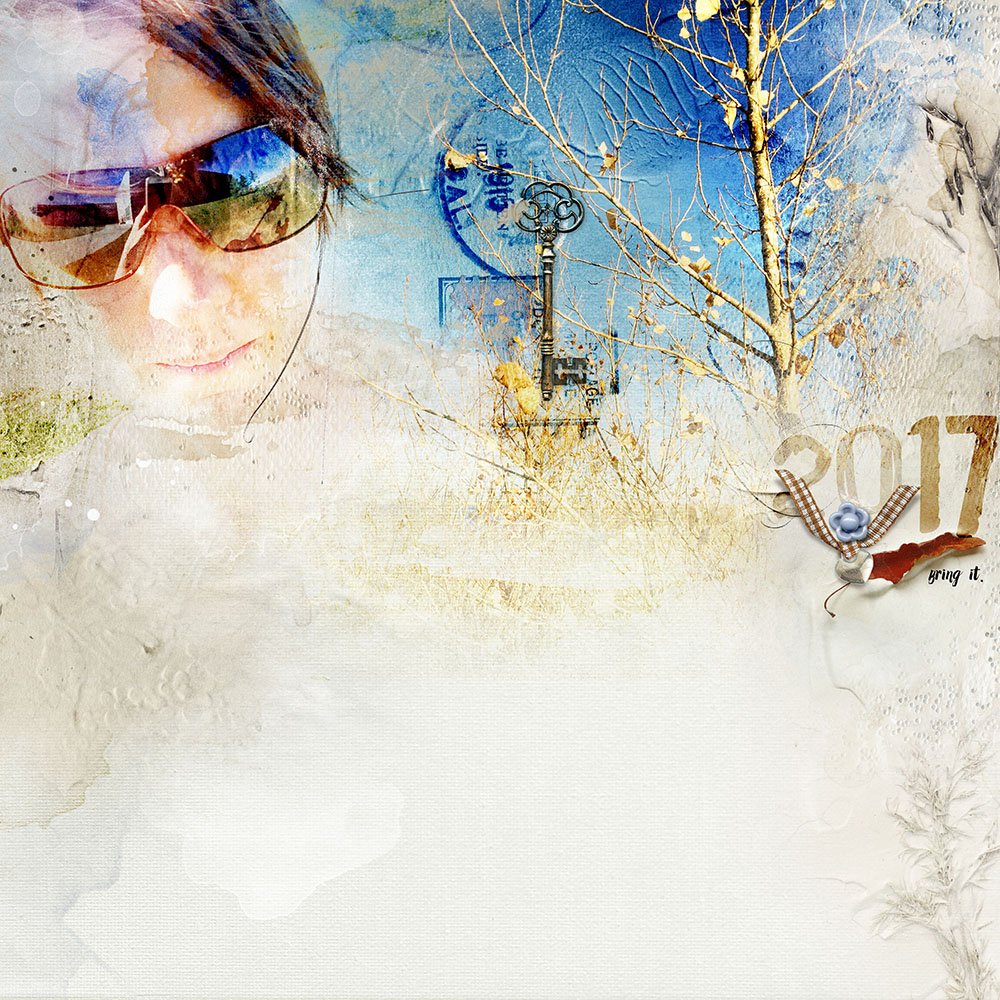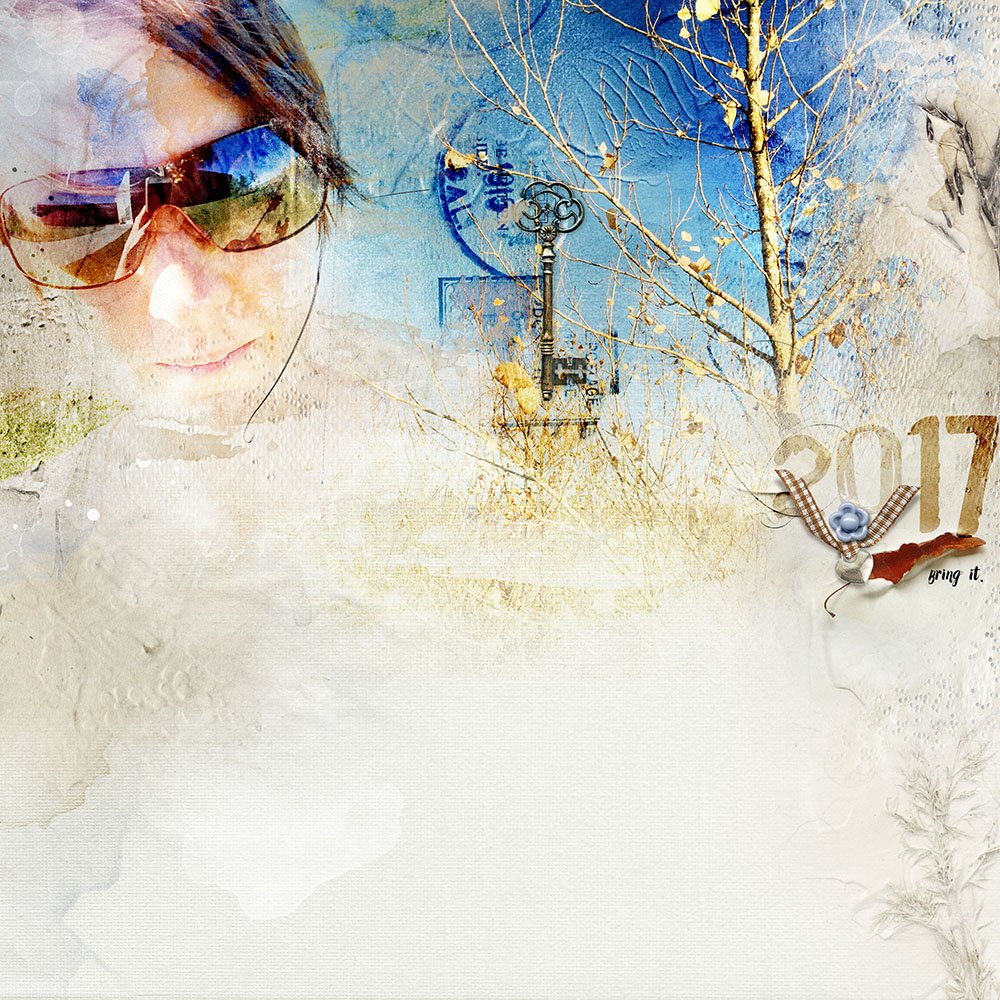 Happy New Year 2017
Here we are again in that place where one chapter closes and a new adventure begins.
Where does one start? 
One day at a time. 
We continue putting one foot in front of another and keep moving forward.
I'm quietly optimistic in this new year.
In the knowledge that the universe will have my back on whatever life sends my way.
There is no one little word for the year, or resolution – Giving up control was last year's victory.
Instead I plan to ride the momentum into this brand new fresh year with the intention to keep working hard on myself and my art to have impact on others.
Today I choose goals over resolution, inspiration over obligation and creation over consumption.
No pressure. Just slow and steady progress.
At work
DigitalART and aA Education will continue to evolve at Anna Aspnes Designs to provide you with the most unique and cutting edge tools for your craft.
1) DigitalART. Releases will arrive a few times per month at the Anna Aspnes Designs store at Oscraps as has become the norm with balancing aA education with product creation.
DigitalArt releases will include the following:
The AnnaRelease collection
ArtsyTransfers (These will rise in price by $1.00 but will be offered at 20% discount for the week of release)
Template album collections
FotoInspired products (See below).
2) Classes. Lots of ideas for LIVE and self-paced workshops.
LIVE workshops will continue through 2017.
The monthly Year of ArtPlay experience begins this month is is designed to share an inside view of my ArtPlay practice and provide a steady flow of inspiration for your art throughout the year.
Advanced Brushes will be open for registration soon (A jury summons this month is delaying the announcement on dates for this one).
A few key self-paced classes are also high on the priority list as well as activating the store at the Anna Aspnes Designs website. The intention is to keep

a

A

DigitalART at Oscraps and offer my classes in this space only. Oscraps is unable to transmit the larger files.
Expect to receive a survey in the next few weeks on your learning preferences. Your feedback will help me develop a plan that accommodates the majority in terms of teaching style and dissemination of materials.
3) FotoInspired Project is making a comeback in my happy new year 2017.
Toward the end of last year I caught up on 9 months of photos in about 3 months, and with my aA Project 2016 complete, I'm about to pick up again with March 2016.
Look for monthly posts which showcase my 2016 and 2017 FotoInspired pages, as well as those from team members. I think it will be fun to see how we all approach daily documentation through art quite differently as well as provide you with inspiration for your own projects.
I'm also toying with creating some new products for this project.
At home
I have hopes that Ella might start moving a bit more, Luke will decide it's a good idea to make an effort at school, and Eric doesn't need to travel as nearly as much as he did the latter part of 2016. He left the military so he would be home a bit more but it's not quite working out that way.
This, of course, impacts the amount of time I am able to devote to Anna Aspnes Designs and maintain a healthy balance.
None of this I have any control over and will have to wait and see…
A few personal goals
Remain curious in in my yoga practice.
Get back to cleaning eating. Low-grade inflammation in my lower back and wrists tells me it's time to get back on track with Paleo eating.
Don't be too hard on myself.
Rest when I need to.
More painting.
More ArtPlay.
What are your goals for a happy new year 2017, and more importantly, how can I help with those?
Help me out and post in the comments section below, or email me at anna@annaaspnesdesigns.com.