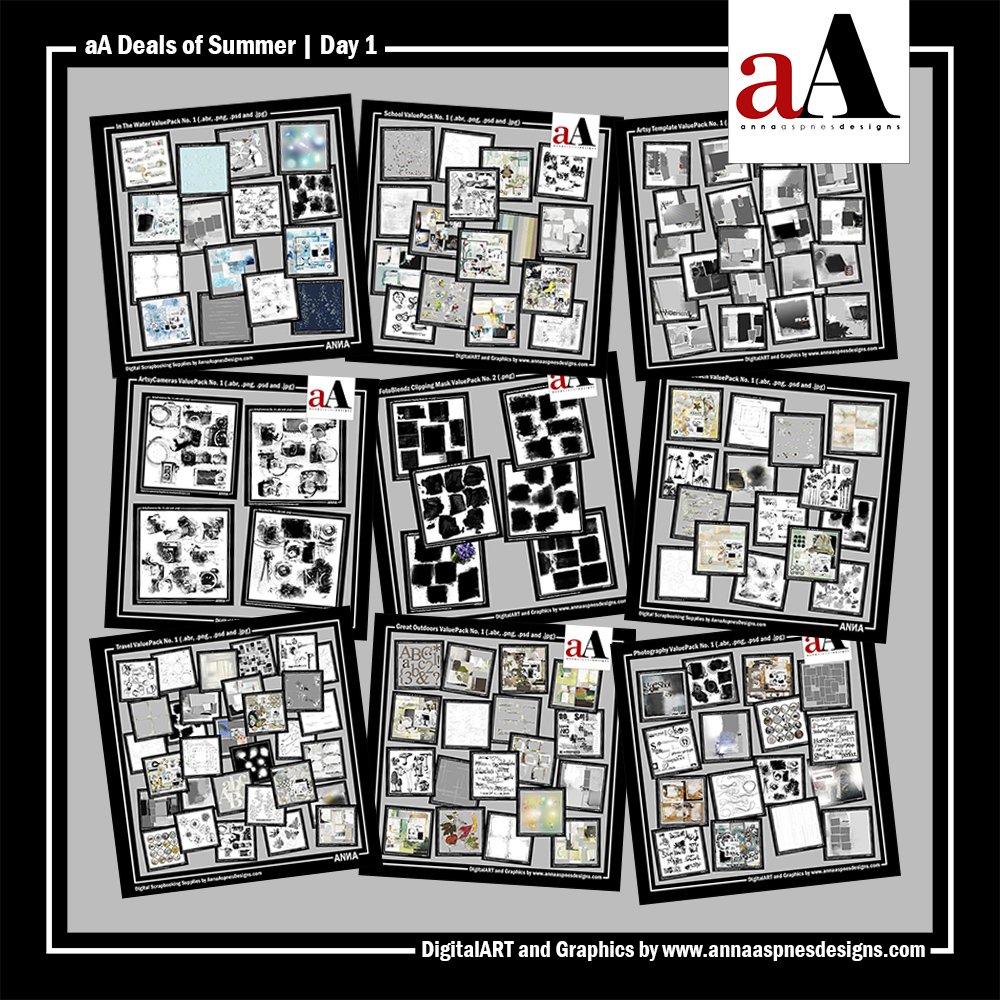 Today, we kicking of our first aA Summer Deal with 12 Deals of Summer ValuePack Savings.
12 Deals of Summer ValuePack Savings
Save ADDITIONAL 20% on DigitalART products in the ValuePacks category of the aA store.
ValuePacks are collections of aA DigitalART products bundled by product type, color and theme, designed to give you MORE digital scrapbooking and artistry for LESS.
Excludes DigitalART products released in the last 12 weeks.
Discount will be applied automatically to your cart at check-out.
Offer ends at Midnight Central Standard Time (CST).
Subscribe to receive all deals directly to your inbox.