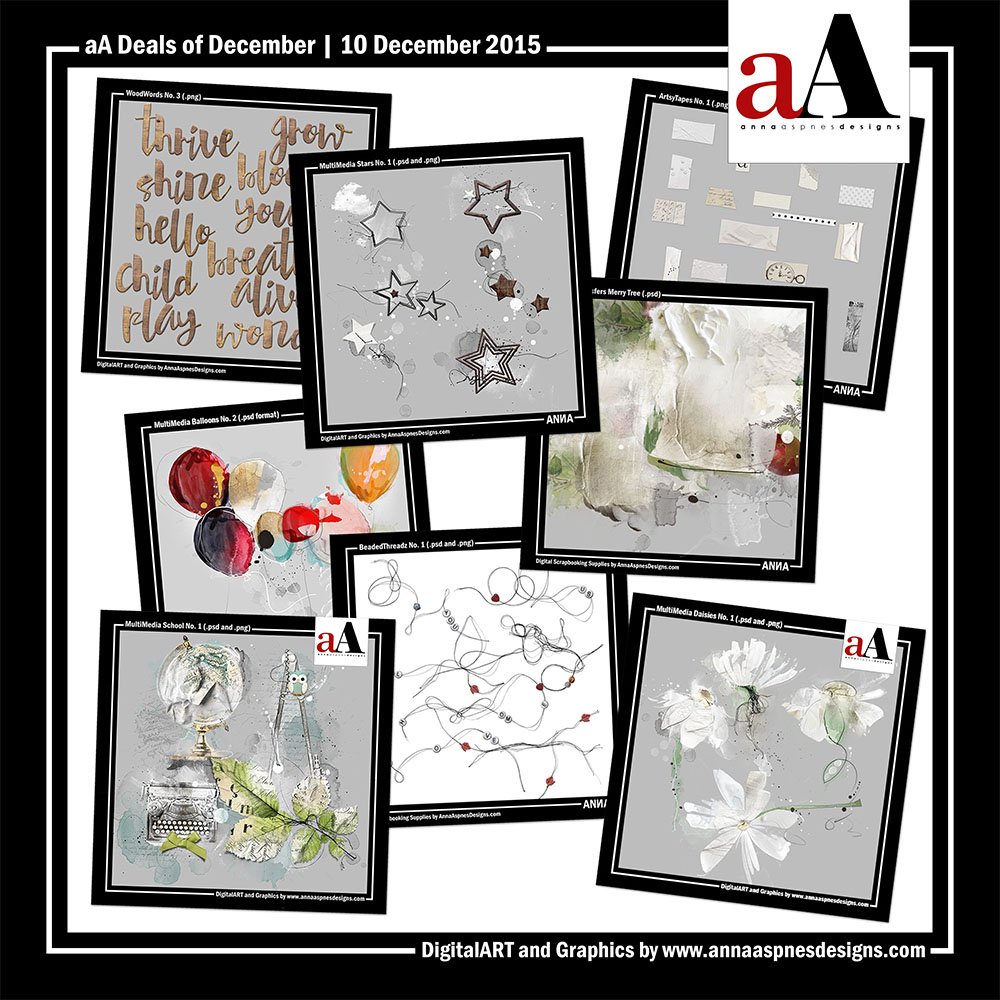 Save 50% when you purchase 8 or more Elements in the aA store.
Note that you must purchase a minimum of 8 Element sets to receive the discount. 
Excludes all Elements released in the last 4 weeks. 
Discount will be applied automatically to your cart at check-out.
Offer runs Midnight to Midnight US Mountain Standard Time.
Elements provide a variety of embellishment options for your DigitalART projects.
Kick 'em up a notch!