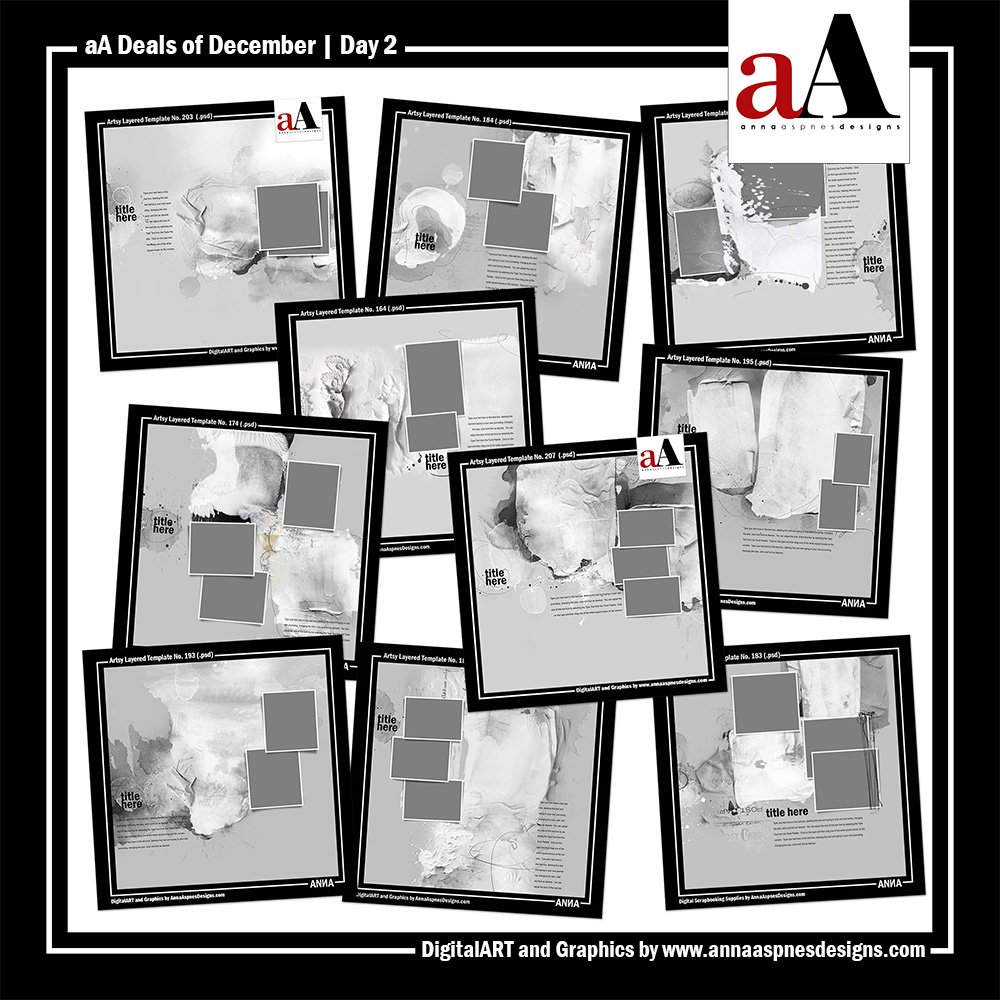 Today we are sharing aA Deals of December 2016 Day 2.
Save 60%
on 10 Artsy Templates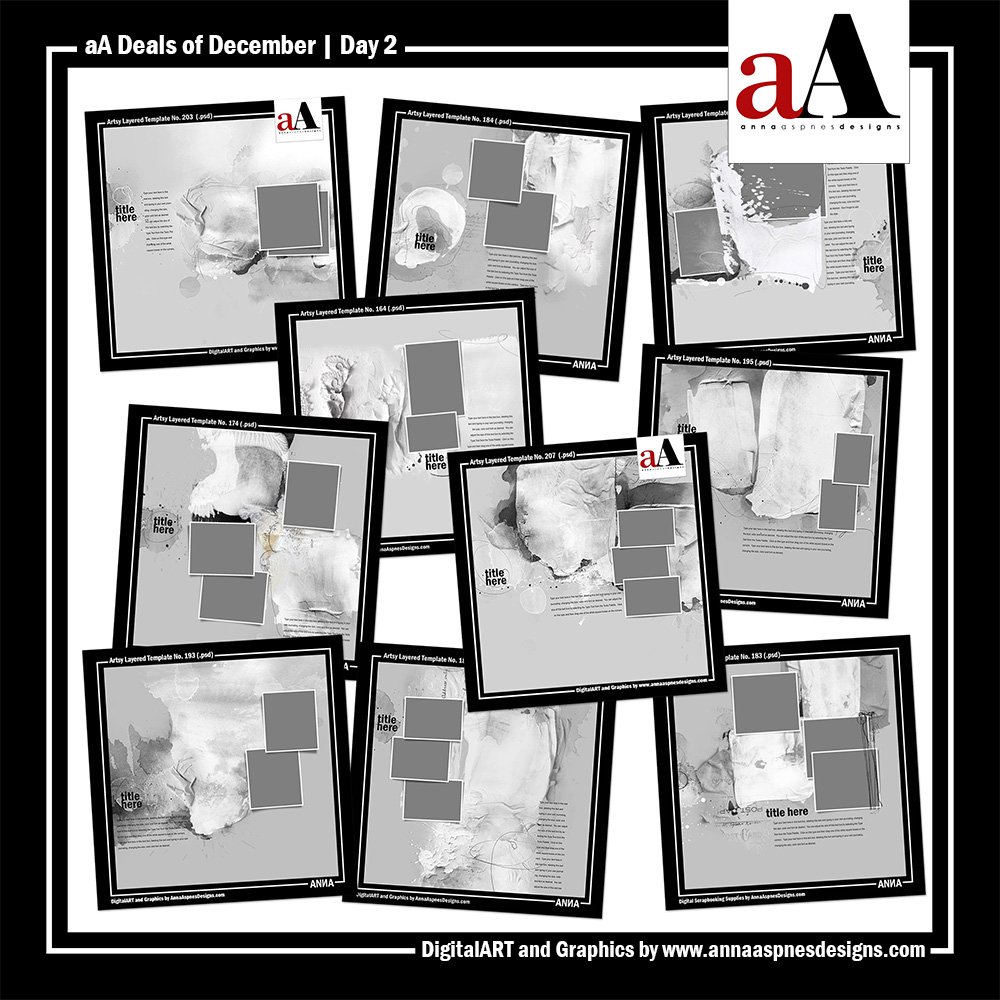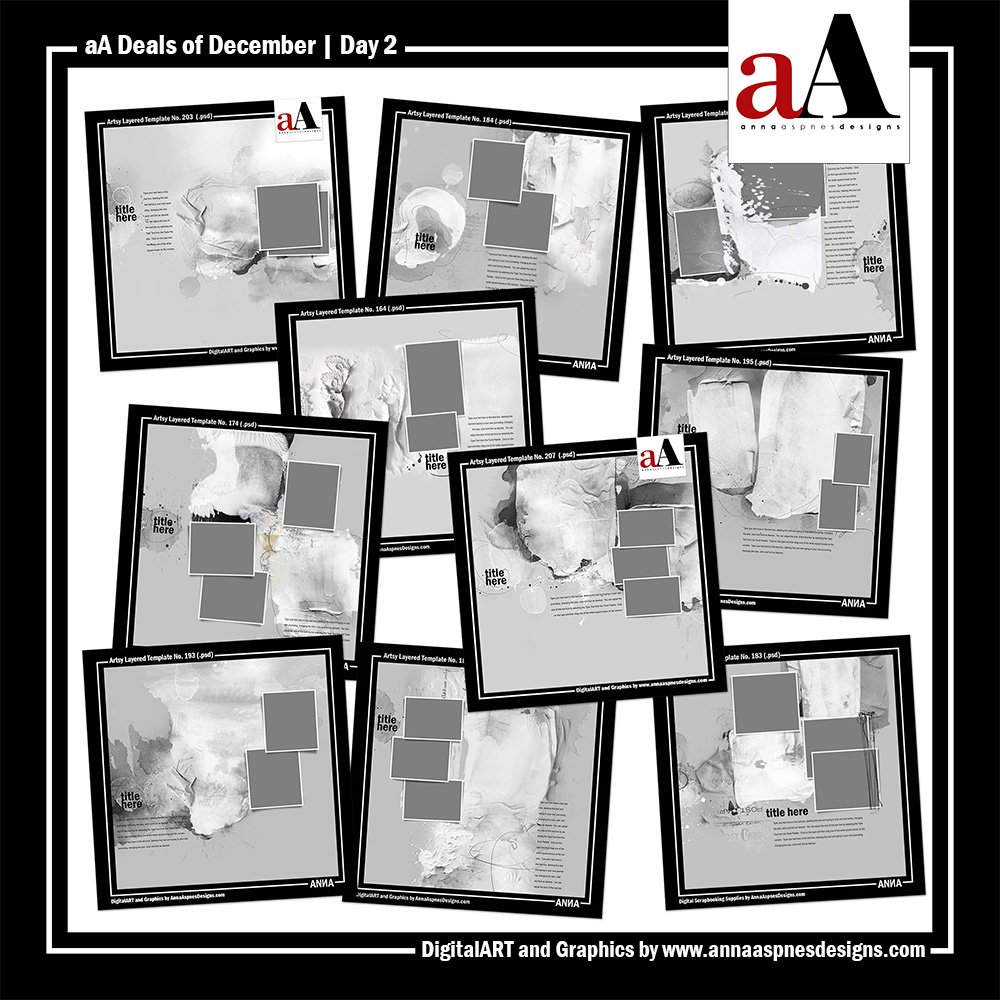 a

A Deals of December 2016 Day 2

Save 60% when you purchase 10 or more Artsy Templates in the aA store.

Note that you must purchase a minimum of 10 Artsy Templates to receive the discount. 

Excludes all Artsy Templates released in the last 12 weeks. 

Discount will be applied automatically to your cart at check-out.

Offer runs Midnight to Midnight US Central Standard Time.

Watch this and this to learn how to make light work of your DigitalART layouts.

Guidance on the use of clipping masks and recoloring in Photoshop and Elements. See the Instructions for Use eBooklet which is available as a free download from the store or view Easy Blended FotoART with Templates video tutorial.