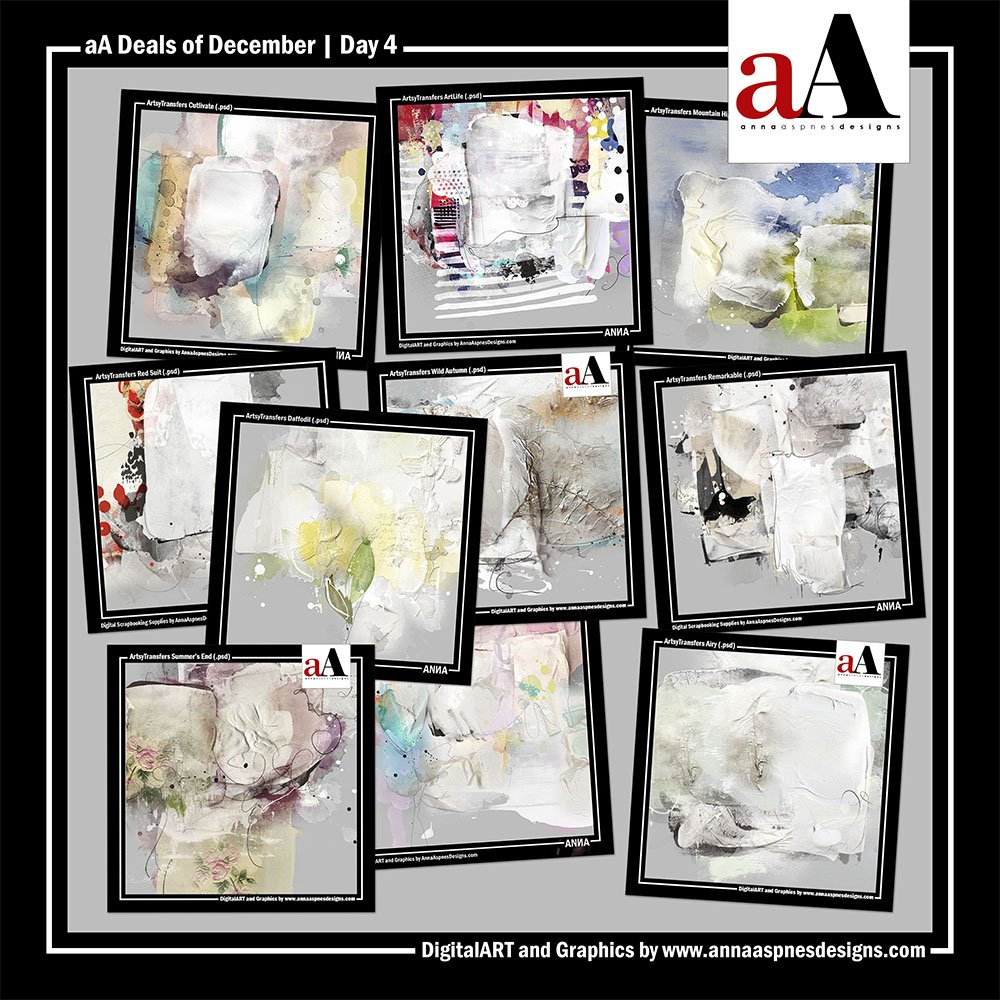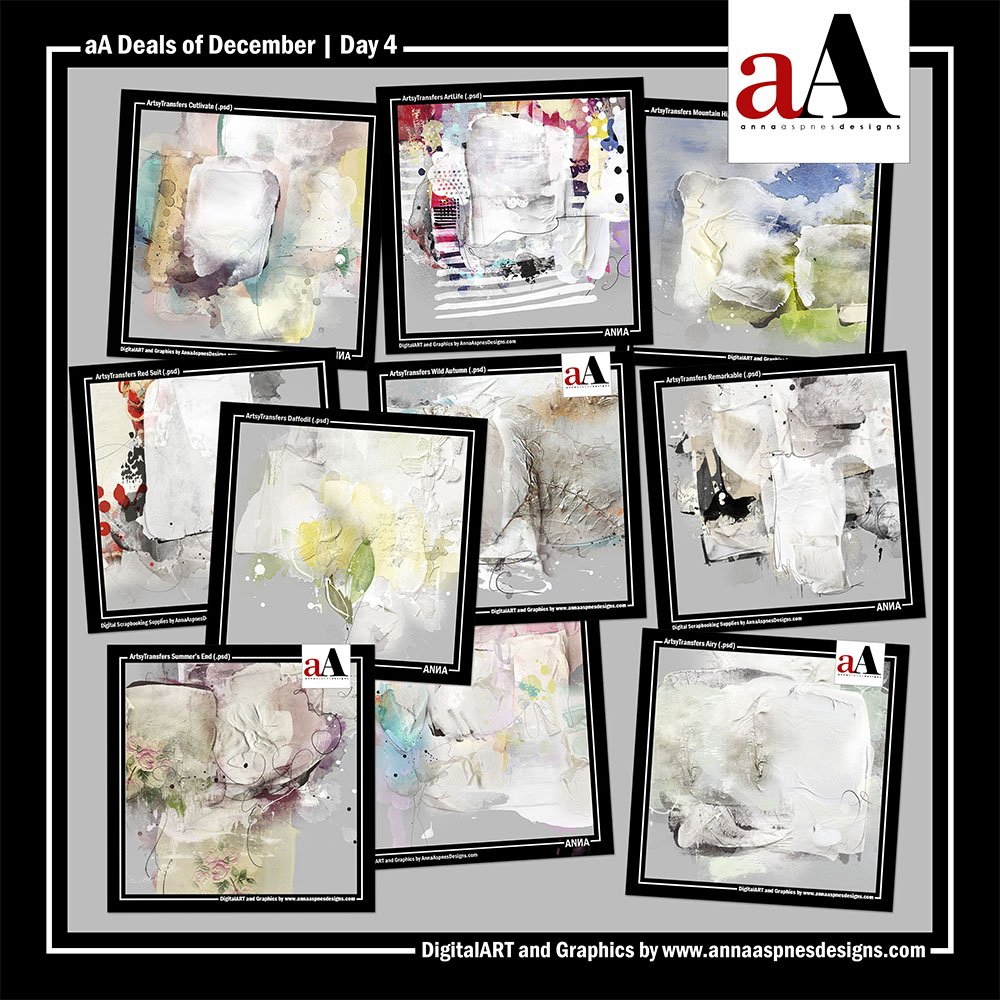 Save 50% when you purchase 10 or more ArtsyTransfers in the aA store.
Note that you must purchase a minimum of 10 ArtsyTransfers to receive the discount. 
Excludes all ArtsyTransfers released in the last 4 weeks. 
Discount will be applied automatically to your cart at check-out.
Offer runs Midnight to Midnight US Mountain Standard Time.
About. ArtsyTransfers are layered elements comprised of multiple texture and color layers delivered in .psd format. This enables you to modify the layer independently of one another providing you with greater flexibility in creating your DigitalART.
Watch this and this for guidance on using ArtsyTransfers.
You might also be interested in 15 Ways to Use ArtsyTransfers.