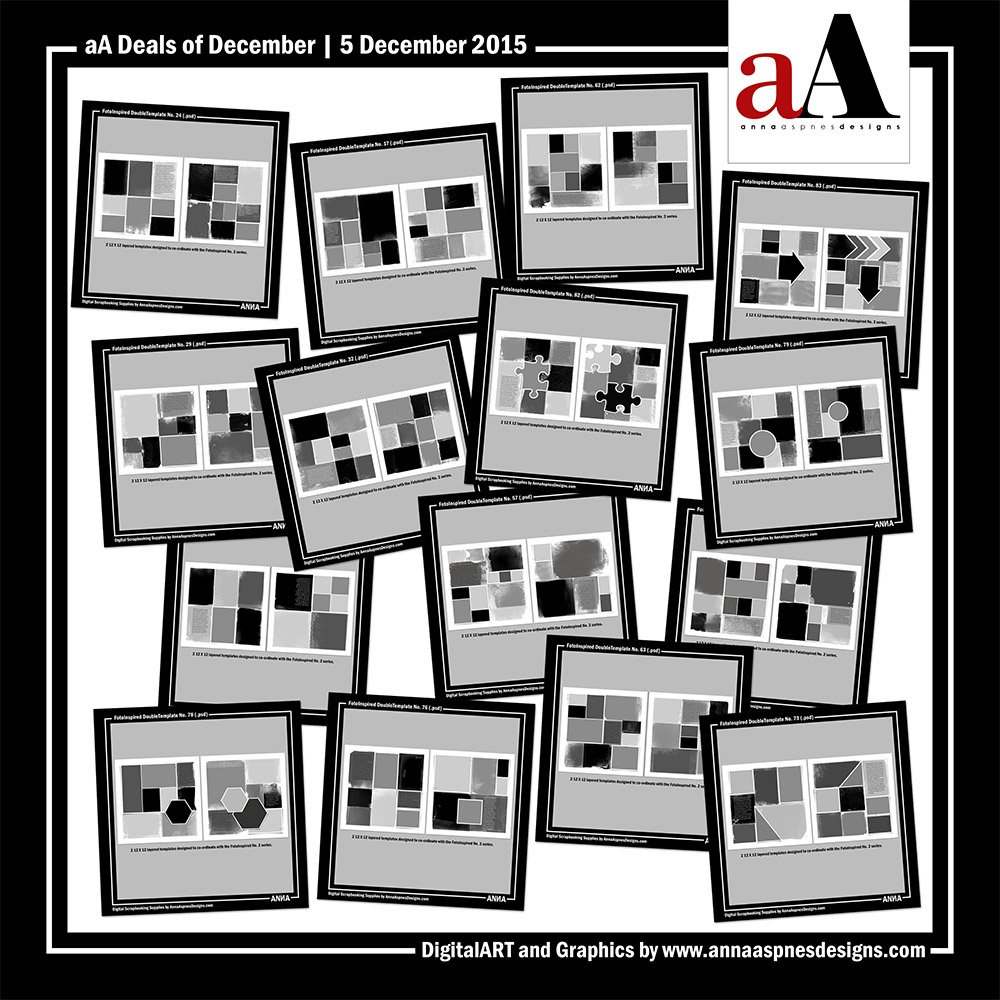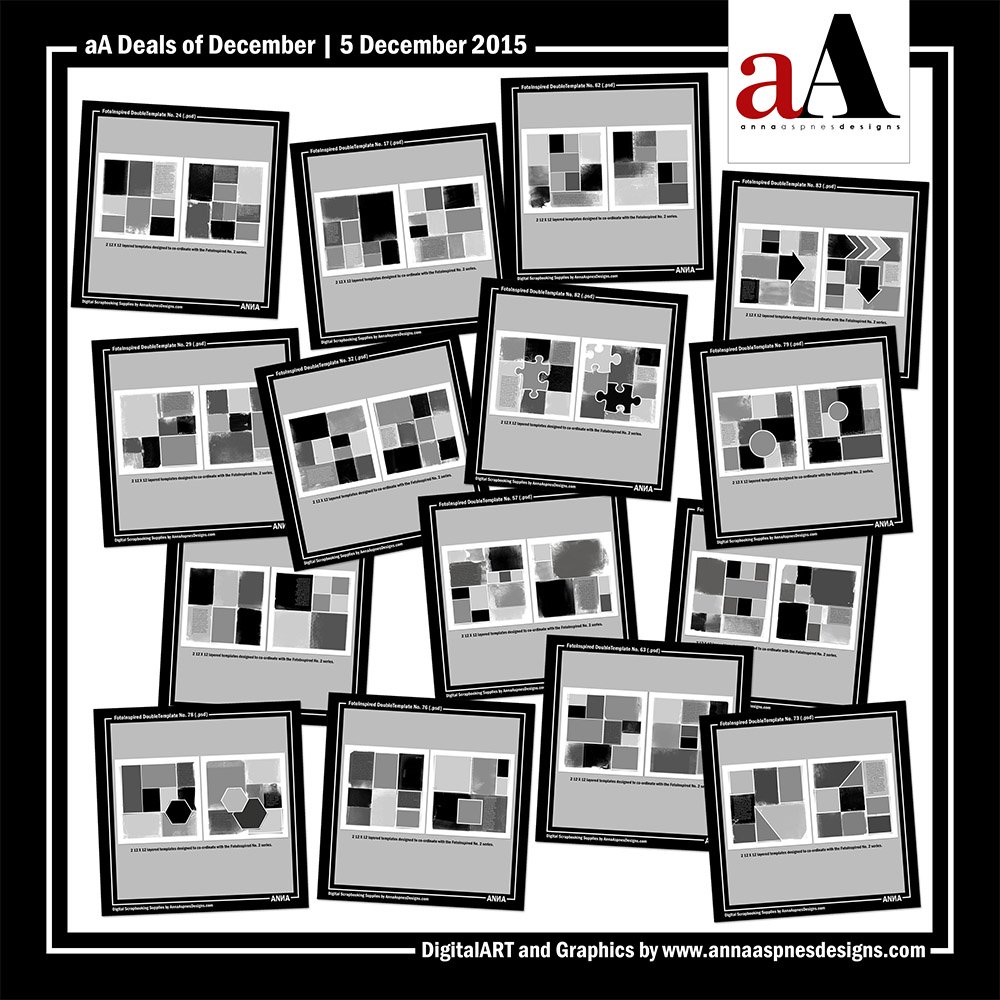 SURPRISE!
WE'VE GOT A BETTER-THAN-ADVERTIZED DEAL IN STORE FOR YOU TODAY.
Save 67% on 15 or more FotoInspired DoublePage Templates from the aA store.
Create your own 30-page Layered Template Album with 15 FotoInspired DoublePage Templates at $1.32 each.
Note that you may purchase the deal as many times as you like.
Includes all FotoInspired DoublePage Templates priced at $3.99 ONLY.
Discount will be applied automatically to your cart at check-out.
Offer runs Midnight to Midnight US Mountain Standard Time.
About. Looking to create a new photo book or album? Want to do something with those travel photos from this year? Or maybe you're Interested in creating an artsy Project Life style album in year 2016? This create your own album of 30 pages (15 DoublePage spreads) for less than $20.00.
Watch this video for guidance on using these templates.
Happy weekend!