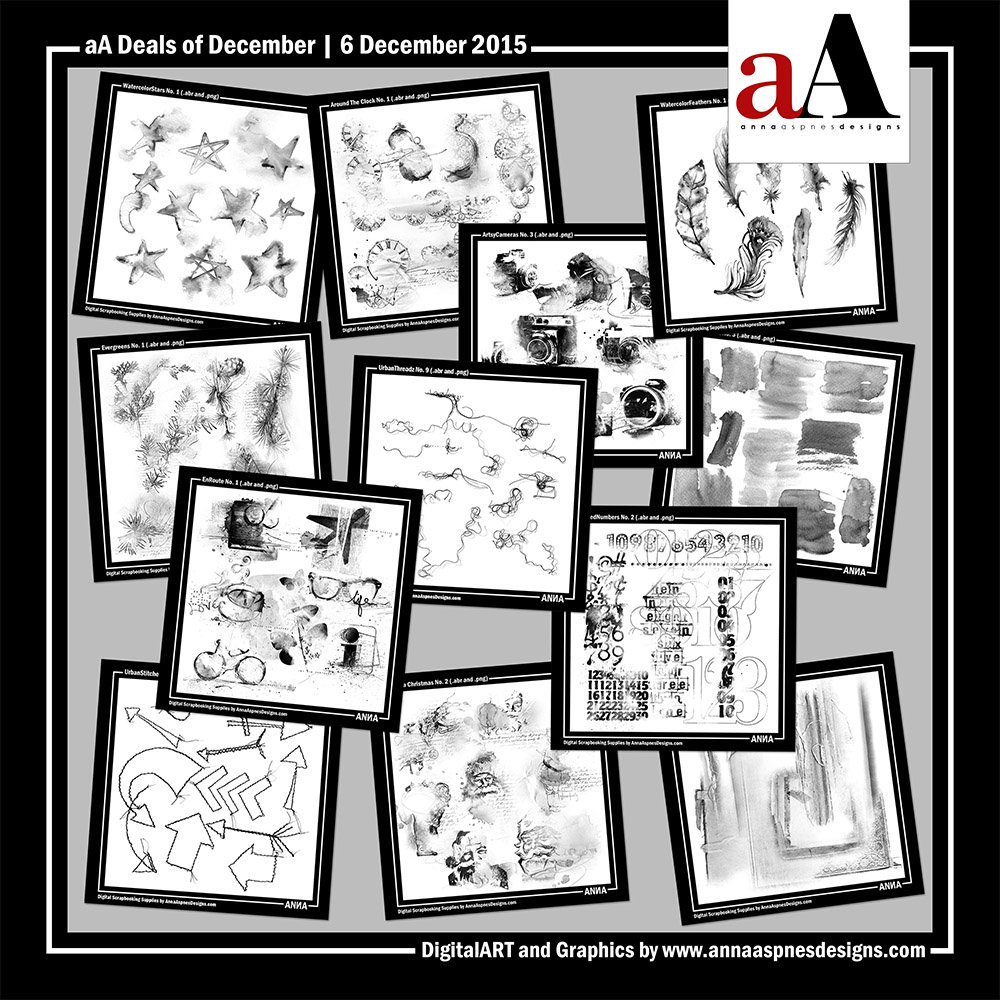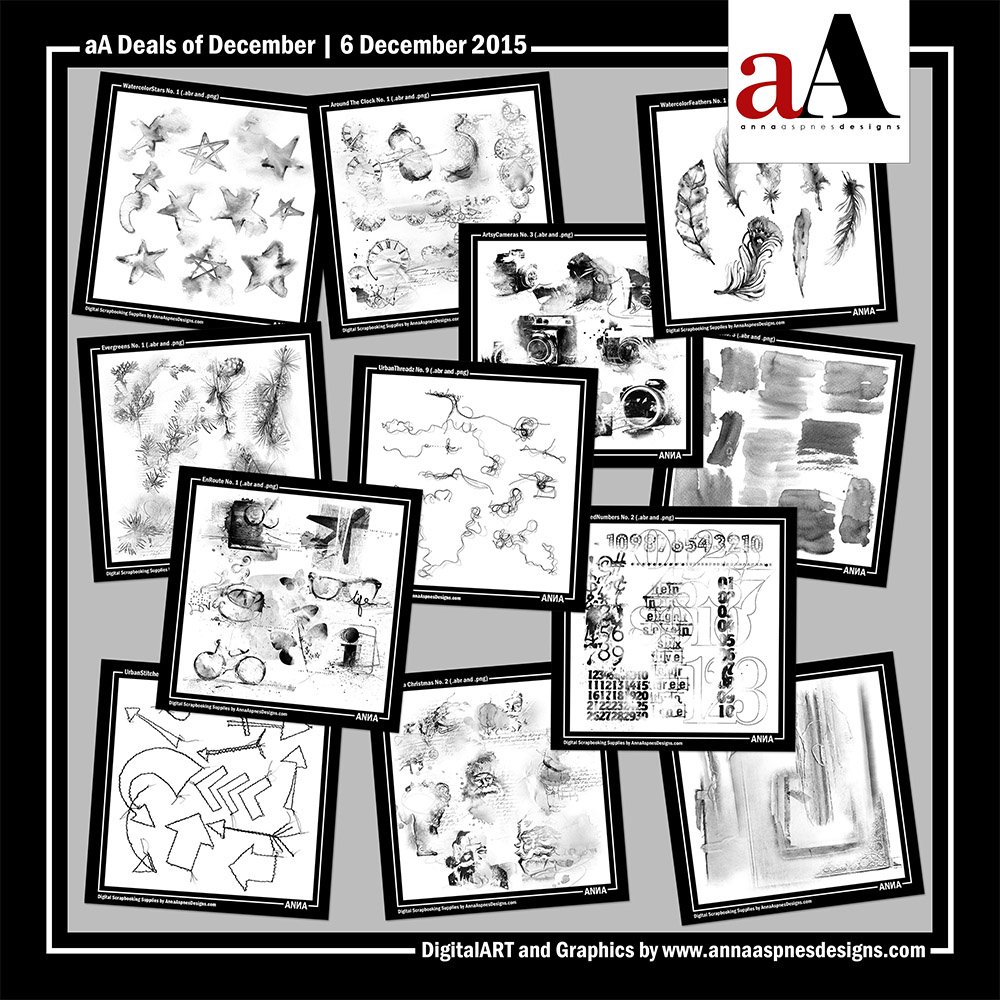 Save 60% when you purchase 12 or more BrushSets in the aA store.
Note that you must purchase a minimum of 12 BrushSets in the BrushSets category of the aA store  to receive the discount.
Excludes all BrushSets released in the last 4 weeks. 
Discount will be applied automatically to your cart at check-out.
Offer runs Midnight to Midnight US Mountain Standard Time.
Watch this video on how to load and use brushes in Adobe Photoshop and Elements.
Also check out these BrushSet specific tutorials.
I am in the mountains skiing with my family today – Please contact Vicki at Oscraps with any concerns.
Enjoy your Sunday!