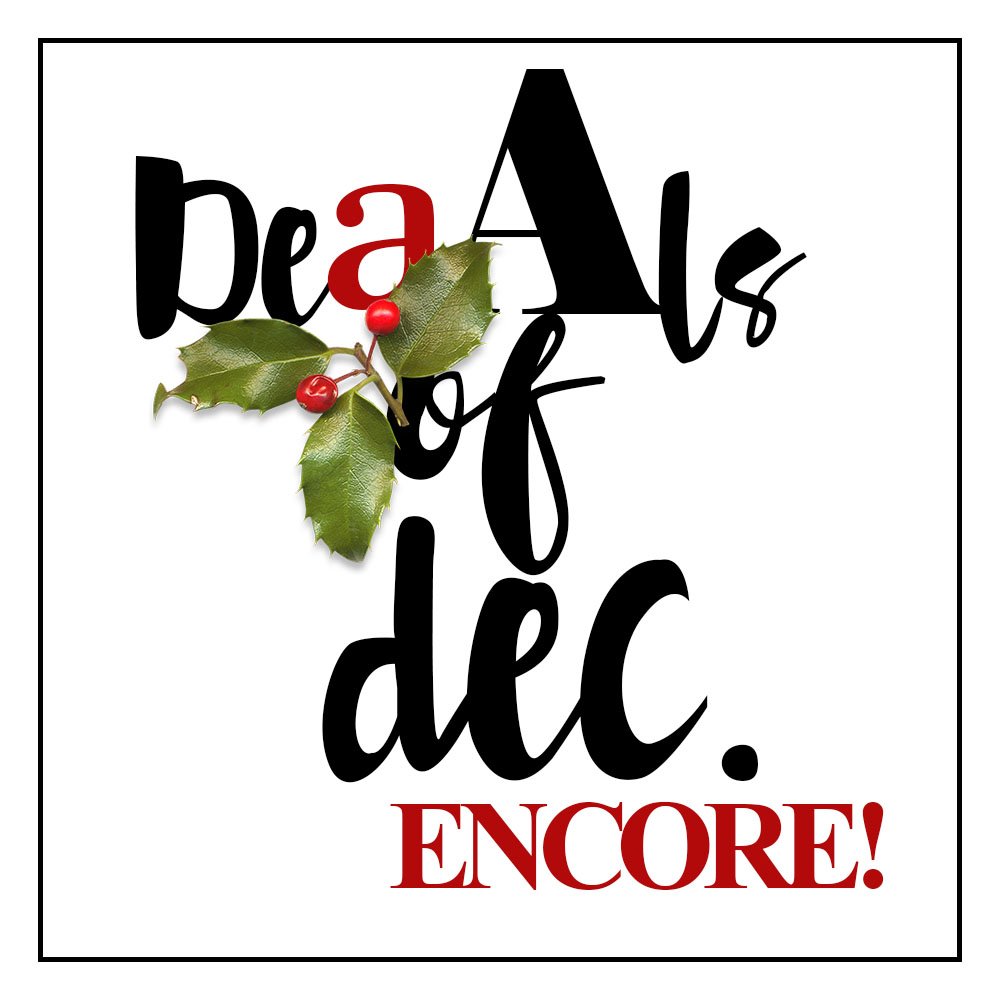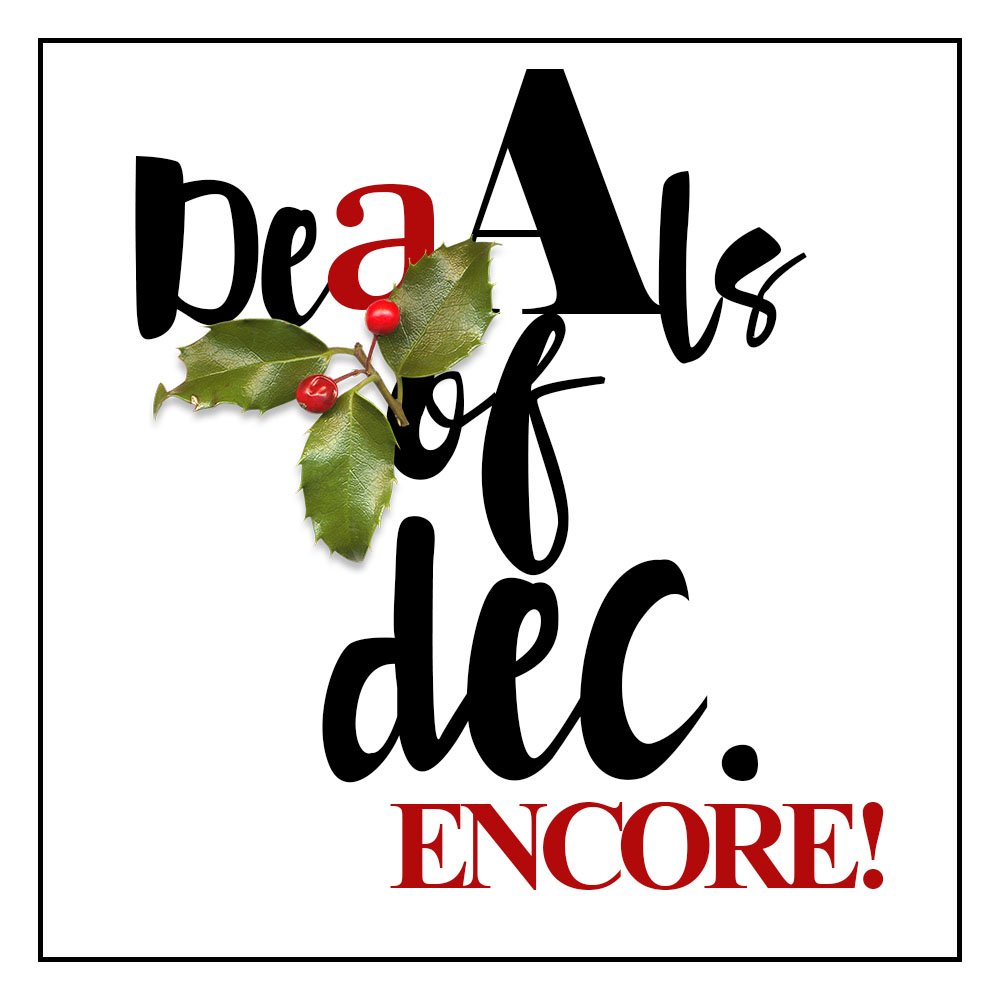 The aA Deals of December ENCORE event has arrived.
Remember all deals run from Midnight to Midnight MST for 24HRS ONLY.
See below all codes paired with the corresponding aA Deals of December listing:
aA-day-1      Buy one Tools product get one Free
aA-day-2      Save 60% on 10 ArtPlay Palettes
aA-day-3      6 WordART Sets for $12.00 
aA-day-4      Save 50% on 10 ArtsyTransfers
aA-day-5      Save 67% on 15 or more FotoInspired DoublePage Templates
aA-day-6      Save 60% on 12 BrushSets
aA-day-7      Buy One Album/Template Pack Get One Free
aA-day-8      Save 60% on Project Life Category
aA-day-9     10 Artsy Templates for $10.00
aA-day-10    Save 50% on 8 Element Sets
aA-day-11    6 Clipping Masks for $12.00
aA-day-12    Save 60% on ArtsyKardz Category
The coupon codes have been tested and all work. 
If any of the codes do not work for you, please check the following:
Make sure you are entering the coupon code as a coupon and not a gift certificate.  View your shopping cart and enter the coupon code at the bottom of the page in the coupon code field.
Check that you have enough of the item(s) in your cart.  Try adding one more and see what happens.
Ensure all of your items from the proper 

a

A

 designs category. Double check the category you are browsing and add one more item from the proper category and see what happens.
Check that your items were not released in the last 4 weeks. Note that some exclusions apply – Click on the links above to the daily 

a

A

 Deals of December posts on the

a

A

 Blog for specifics on the exclusions for each deal.Try adding an older item and see what happens.
You can only use one coupon code at a time. Please make sure you have entered the correct code.
Note about "see what happens": When the coupon applies, it will discount everything that is eligible and will not discount anything that is not eligible, so you can clearly see what is included and what might be causing the issue.