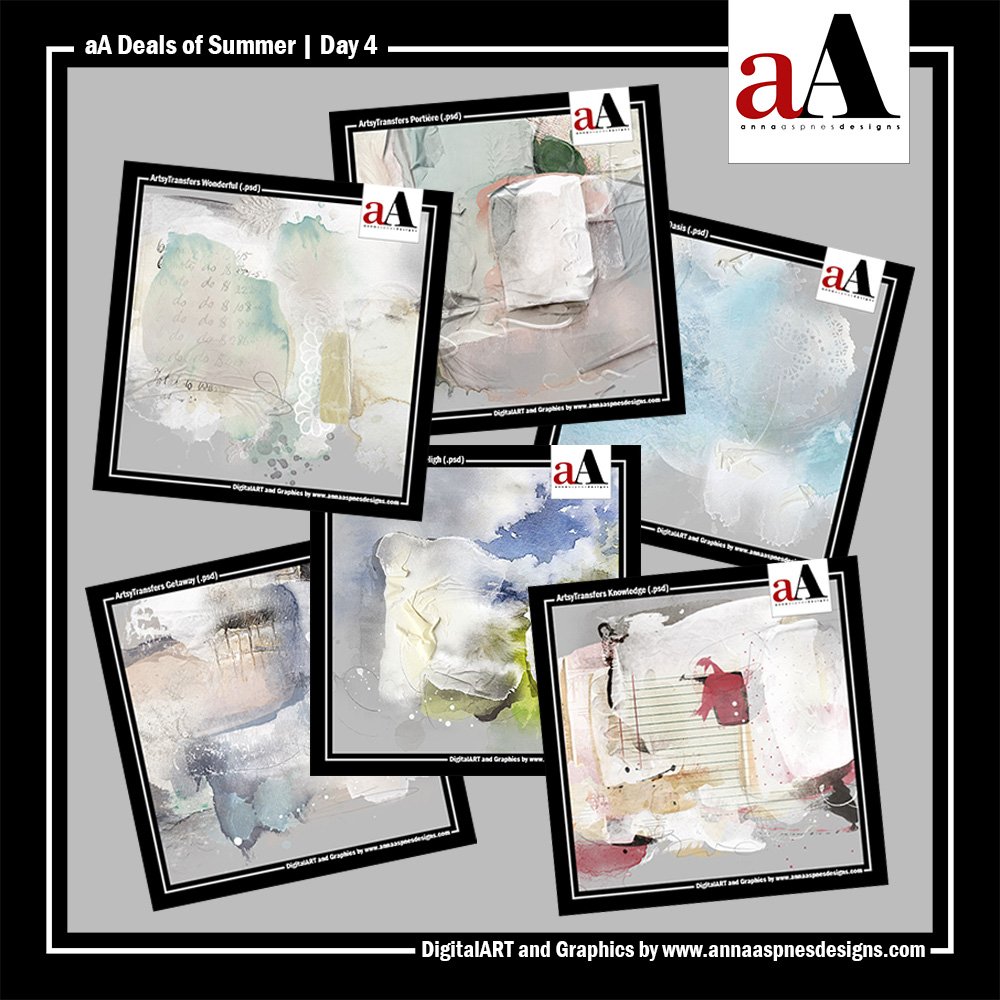 aA Deals of Summer Day 4 is here.
Save 50% WHEN YOU BUY 6 ARTSYTRANSFERS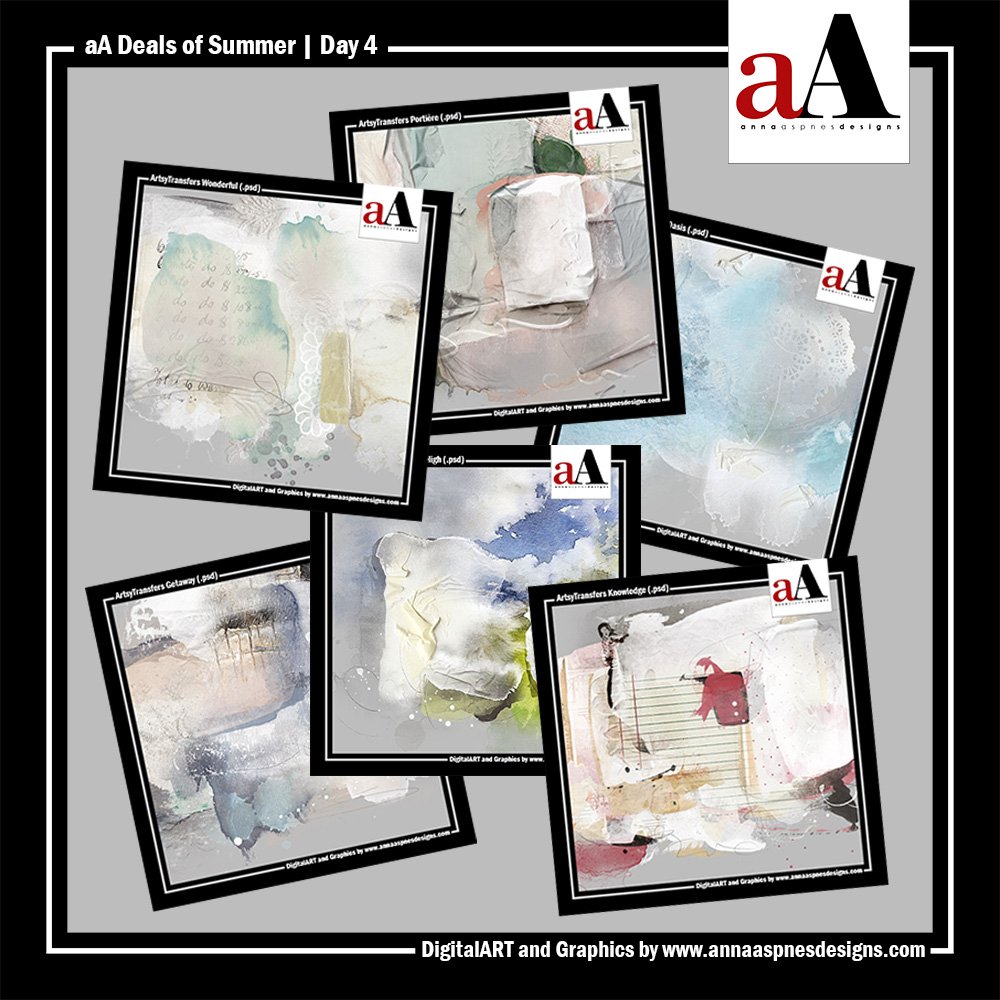 a

A Deals of Summer Day 4
Save 50% when you purchase 6 or more ArtsyTransfers in the aA store.
Note that you must purchase a minimum of 6 ArtsyTransfers to receive the discount. 
Excludes all ArtsyTransfers released in the last 12 weeks. 
Discount will be applied automatically to your cart at check-out.
Offer runs Midnight to Midnight US Eastern Standard Time.
About. ArtsyTransfers are layered elements comprised of multiple texture and color layers delivered in .psd format. This enables you to modify the layer independently of one another providing you with greater flexibility in creating your DigitalART.
Watch this and this for guidance on using ArtsyTransfers.
You might also be interested in 15 Ways to Use ArtsyTransfers.
aA Deals of Summer, now through July 23rd, offering some of the THE BEST digital scrapbooking and artistry deals of the year.
This event is modeled on the aA Deals of December, with a few twists, and comes to you by request. 
Upcoming Schedule of Deals:
Day 5 – 10 FotoInspired DoublePage Templates for $20.00
Day 6 – Save 60% on 12 BrushSets
Day 7 – Buy One Album/Template Pack Get One Free
Day 8 – Save 60% on Project Life Category
Day 9 – 12 Artsy Templates for $12.00
Day 10 – Save 50% on 6 Element Sets
Day 11 – 6 Clipping Masks for $12.00
Day 12 – Save 60% on ArtsyKardz Category
This is how it works…
Each day at 11.59 pm EDT you will receive an email outlining everything you need to know about each deal.
Click on the image link to the aA store and add the desired DigitalART products to your cart. The discounts/offer will be activated and automatically applied once all deal criteria are met.
Some exclusions will apply and will be outlined in detail with every deal email.
Each offer will run for 24 hours from Midnight to Midnight EDT (Eastern Standard Time).
Enjoy aA Deals of Summer Day 4! 🙂