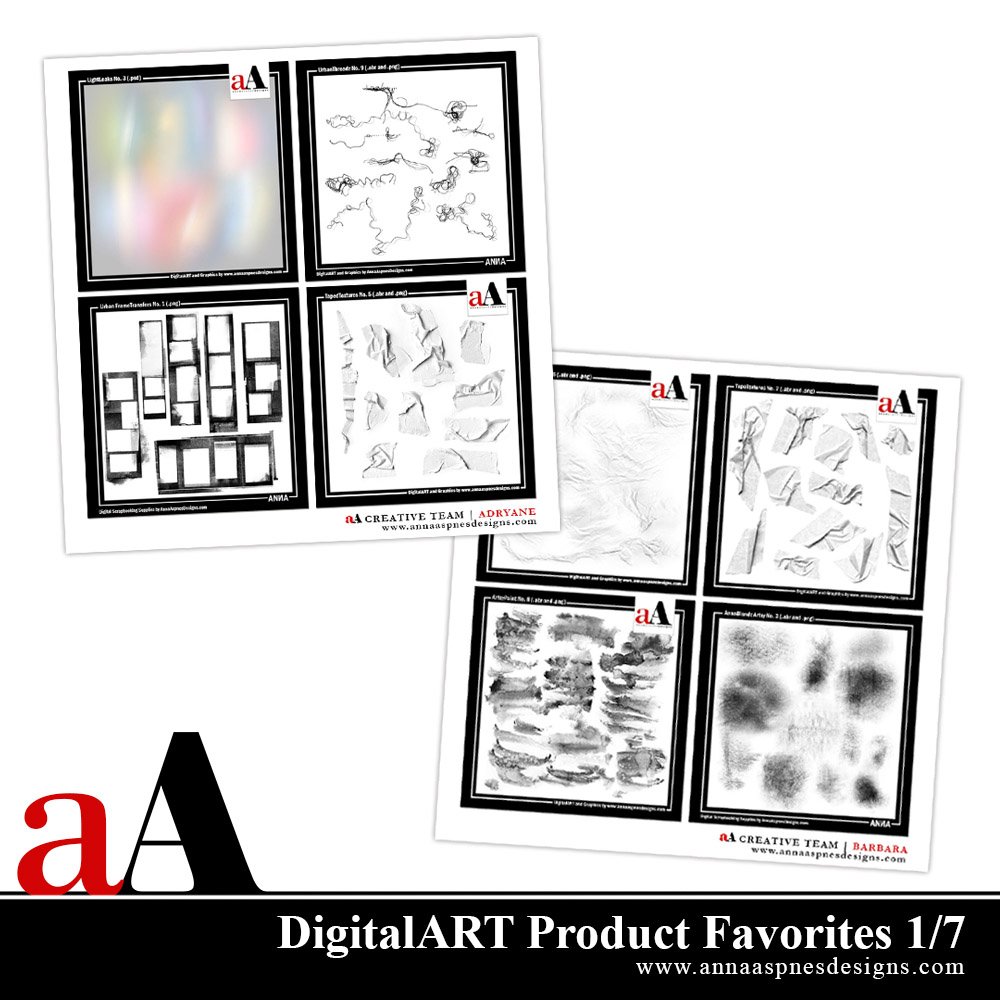 In this post, I'm sharing aA DigitalART Favorites 1/7.
This new series of posts will be delivered over the next 7 days highlighting the top DigitalART Favorites for each of out aA Creative Team members.
Today is post 1 of 7 in the series in which I asked the aA Creative Team to narrow down their favorite aA DigitalART supplies to just 4 products.
2 Team Members will be featured each day.
 a

A DigitalART Favorites 1/7
Adryane
She's been a part of the team for as long as I remember and is a longstanding member of the aATribe.
In recent years, she has shared some of her artistic process in the ArtPLAY UnEdited LIVE events. The most recent one can be found here, in which she teaches her 'Window Collage Effect.'
Her digital style is artsy, unique and pure genius, all combined.
View Adryane's Gallery.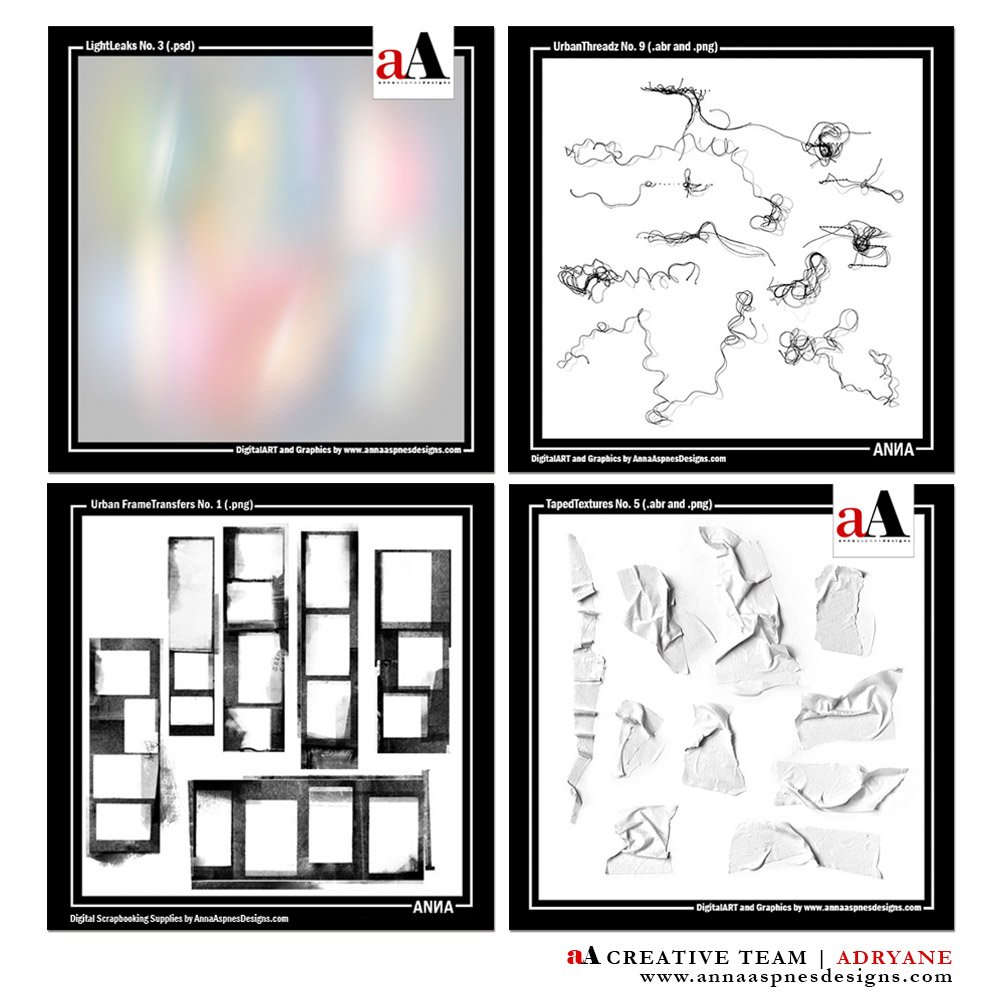 Top 4 aA DigitalART Products:
Adryane says, 'It's hard to choose just 4 but I could use all four or any one of these with any ArtPlay Palette.'
Barbara
I met Barbara through one of my classes and was wowed by the ease at which she is able to create digital art.
Her digital artistry is diverse and progressive in her ability to combine digital scrapbooking, artistry and graphic design techniques.
She is always exploring, experimenting and trying on new styles in her artistry.
View Barbara's Gallery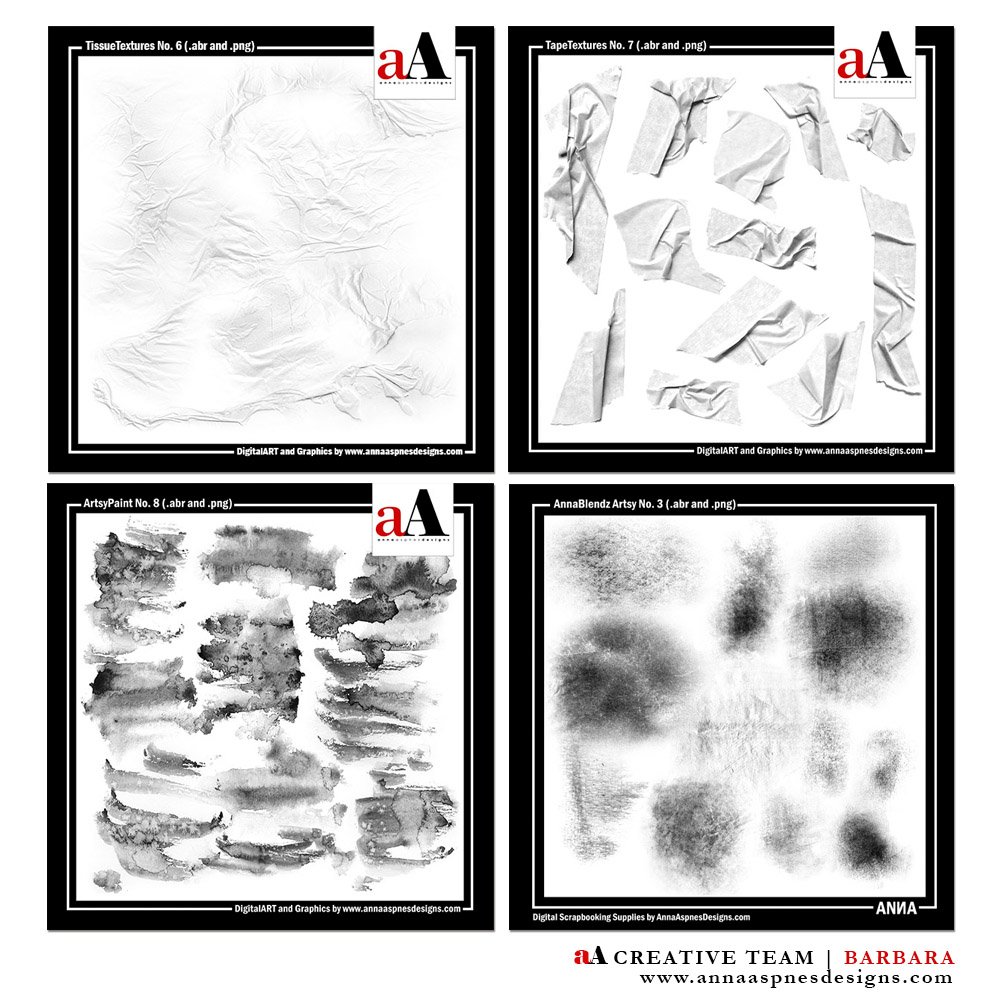 Top 4 aA DigitalART Products:
Barbara says, 'These are the work horses I use in almost all of my layouts and I love them.'
Stay tuned for the second installment of aA DigitalART Favorites to inspire you.
Found aA DigitalART Favorites 1/7 interesting or useful?
Please share using the social media buttons below or consider adding your own favorites in the comments below.
I love to hear what your are using in your artsy digital scrapbooking and digital artistry layouts.