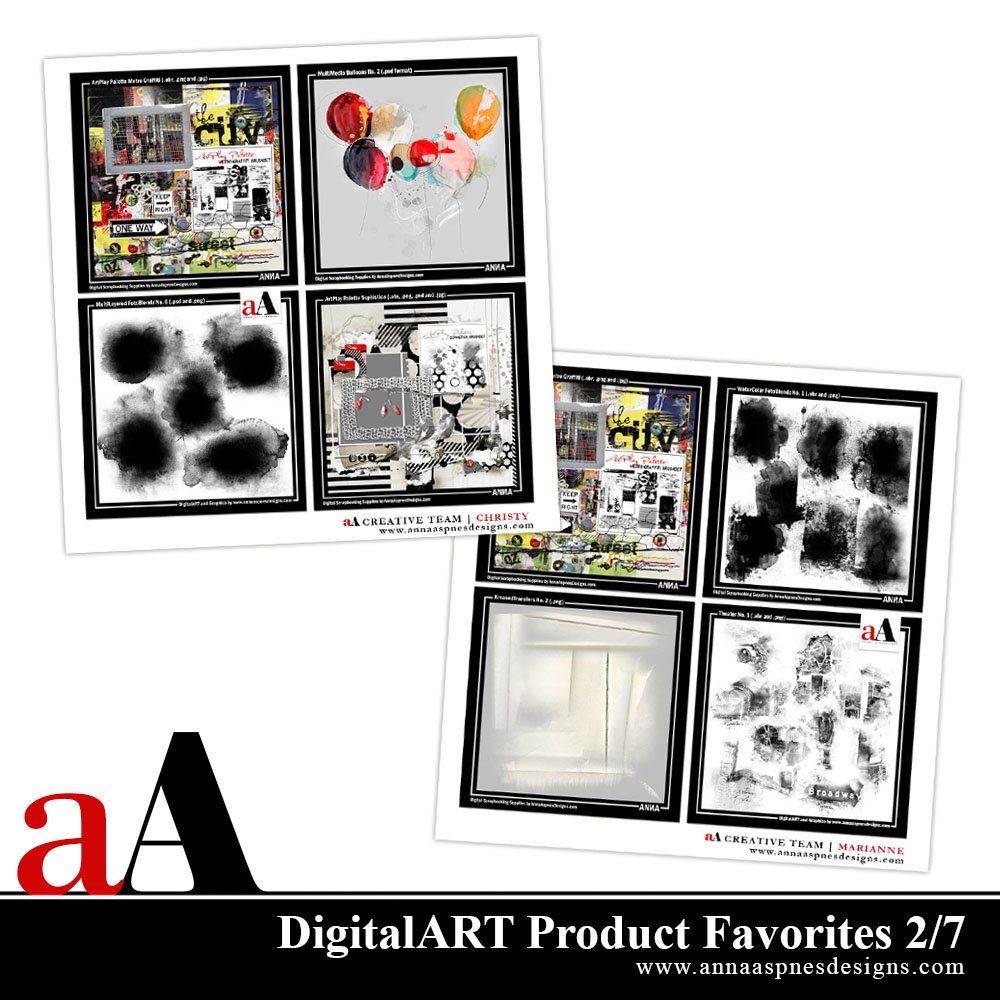 In this post, I'm sharing aA DigitalART Favorites 2/7.
This is part of a new series of posts to be delivered over the next 7 days highlighting the top DigitalART Favorites for each of our aA Creative Team members.
Today is post 2 of 7 in which the aA Creative Team to narrows down their favorites to just 4 products.
 

a

A DigitalART Favorites 2/7
Christy
She is a fairly recent addition to the team and does a grand job of running the weekly AnnaLift challenge.
Christy has also been provided some great ideas for recent events.
Her style is eclectic in that she never sticks to one mode of creation.
View Christy's Gallery.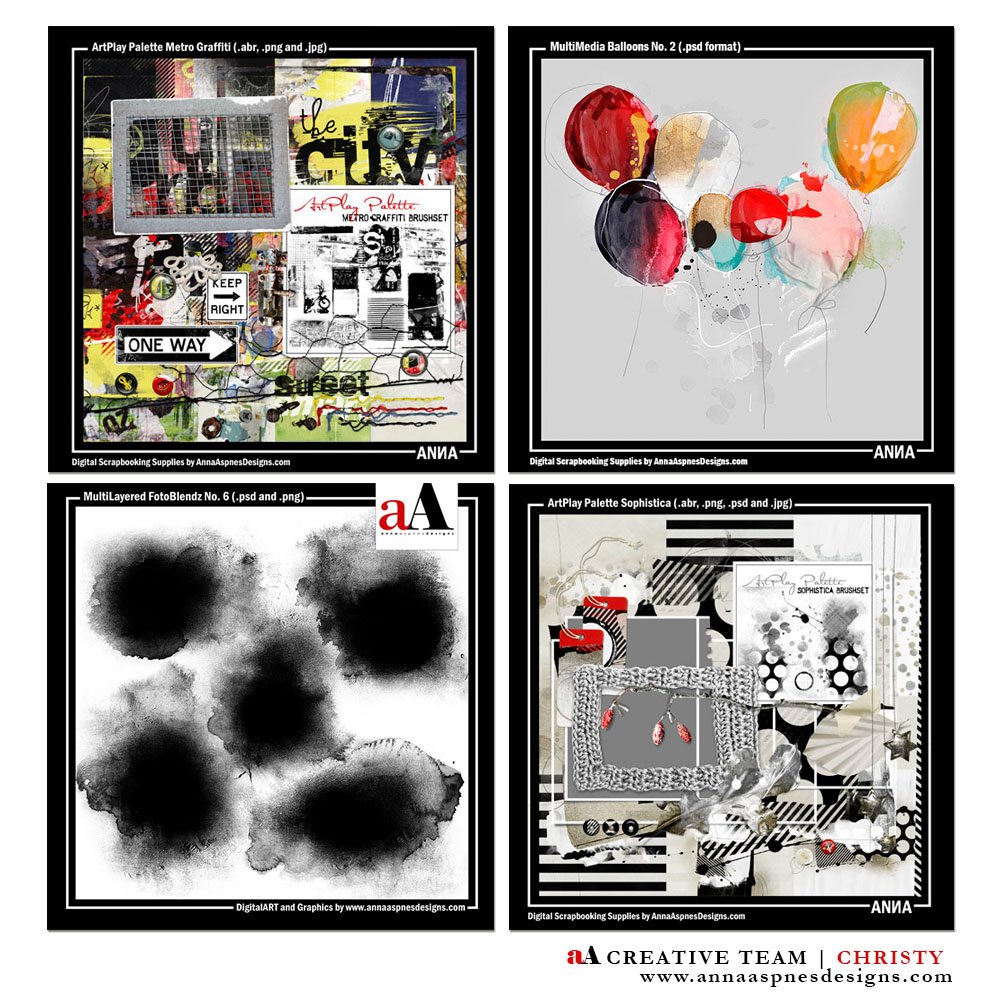 Top 4 aA DigitalART Products:
Marianne
Is one of the most prolific members of the team and known for her fancy photo effects.
She just loves to create art digitally.
Her style is artsy delivering a new surprise with every layout.
View Marianne's Gallery.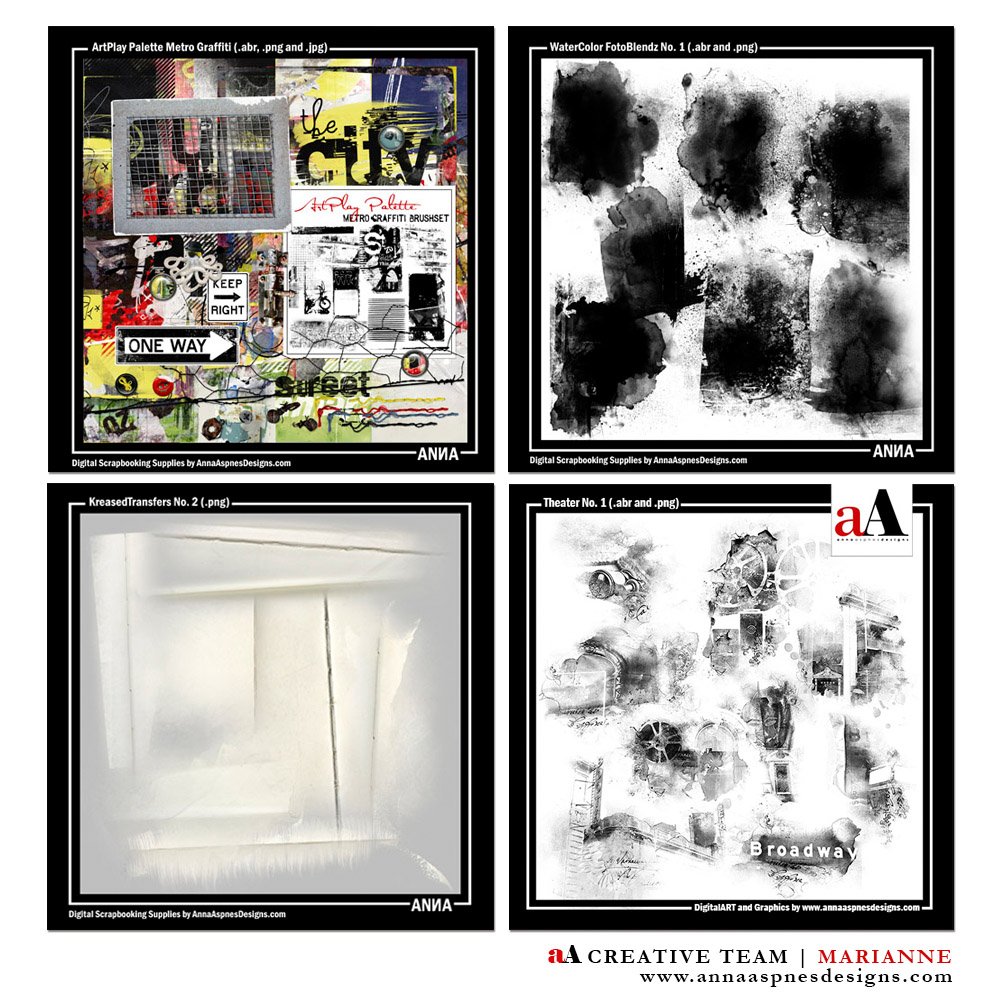 Top 4 aA DigitalART Products:
Stay tuned for the third installment of aA DigitalART Favorites to inspire you.
Found aA DigitalART Favorites 2/7 interesting or useful?
Please share using the social media buttons below or consider adding your own favorites in the comments below.
I love to hear what your are using in your artsy digital scrapbooking and digitalartistry layouts.