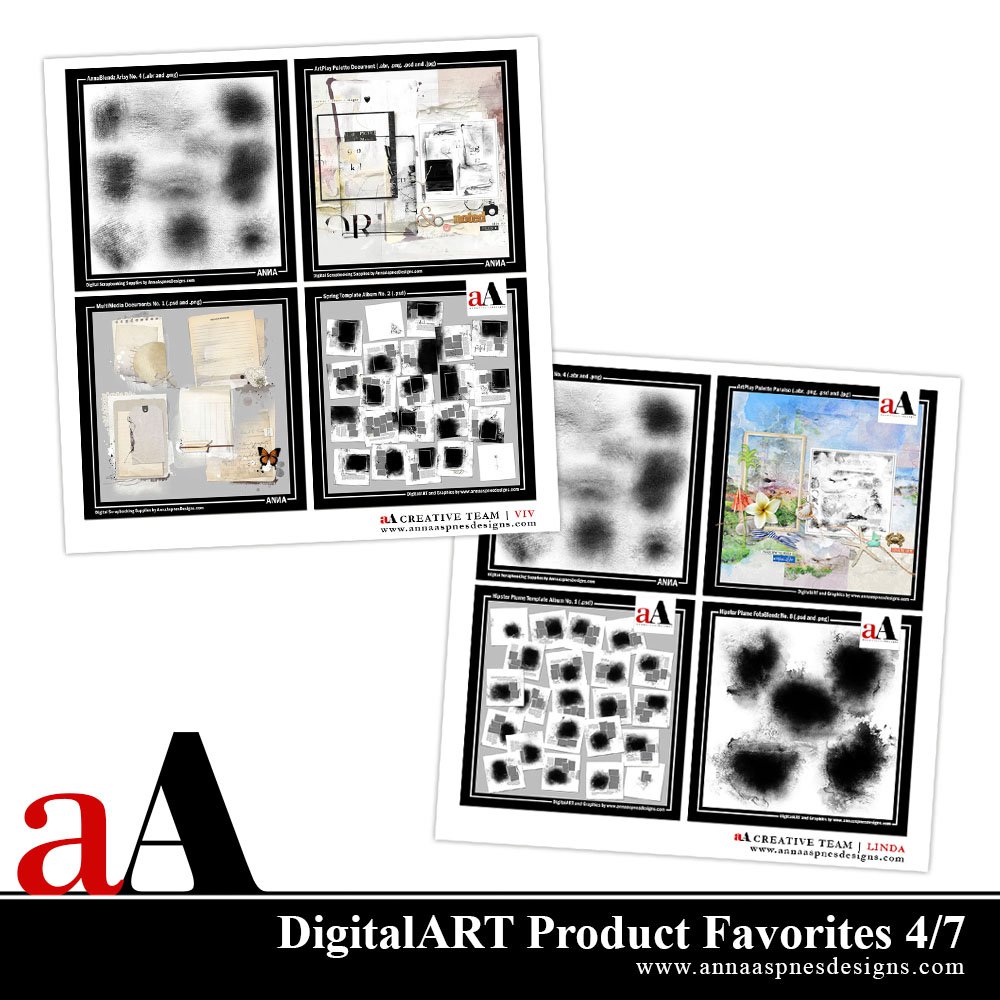 Today, I'm sharing aA DigitalART Favorites 4/7.
Part of a short series of posts to be delivered over the next 7 days highlighting the top DigitalART Favorites for each of our aA Creative Team members.
Today is post 4 of 7 in which the aA Creative Team to narrows down their favorites to just 4 products.
 aA DigitalART Favorites 4/7
Viv
She's also a recent addition to the team and very generous with sharing her pages and talent.
Amazing photographer, artist and all-around lady.
Her style is elegant with a tinge of mixed media.
View Viv's Gallery.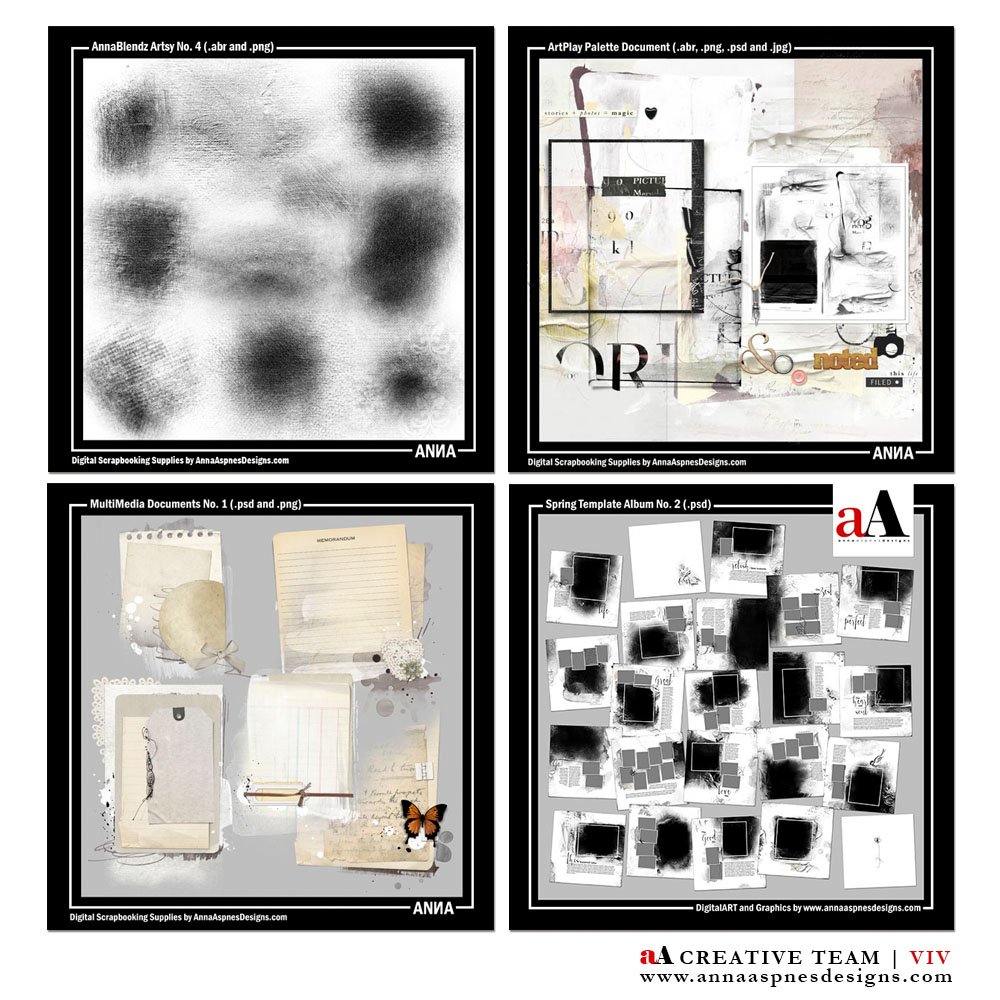 Top 4 aA DigitalART Products:
Linda
A pure gem known for her videos on the aA Youtube channel, special events, and of course, double-pages.
Once a teacher – Always a teacher – And we're lucky to have her with us.
She has a classic style with a focus on seamless blending and sophisticated artistry.
View Linda's Gallery.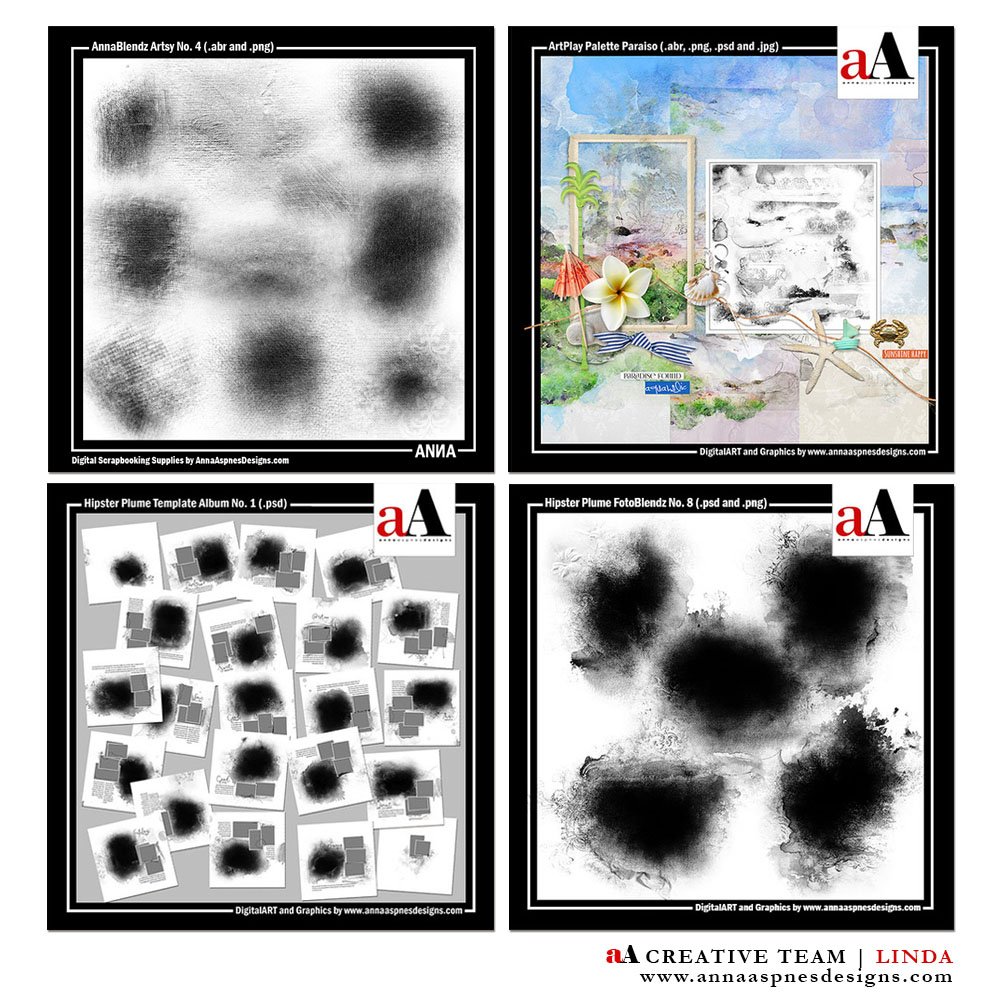 Top 4 aA DigitalART Products:
Stay tuned for the fifth installment of aA DigitalART Favorites to inspire you.
Found aA DigitalART Favorites 4/7 interesting or useful?
Please share using the social media buttons below or consider adding your own favorites in the comments below.
I love to hear what your are using in your artsy digital scrapbooking and digital artistry layouts.