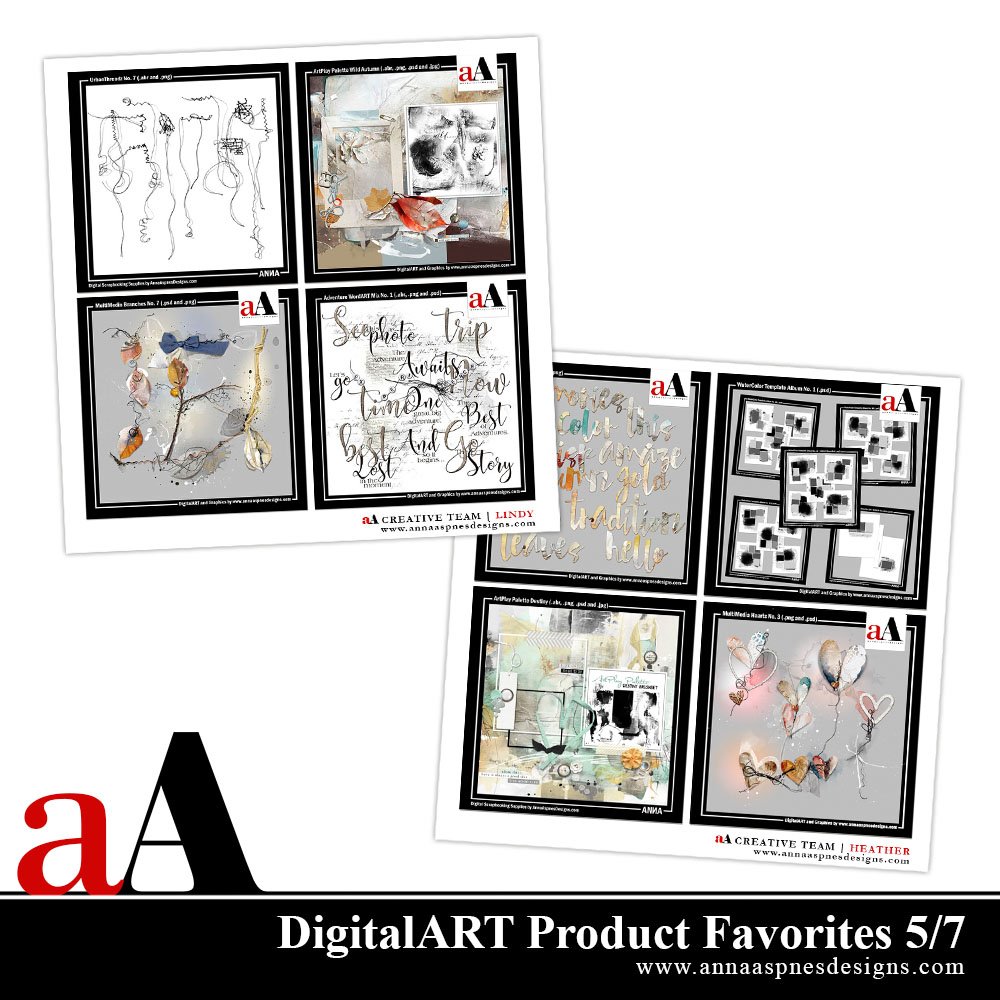 Today, I'm sharing aA DigitalART Favorites 5/7.
Part of a short series of posts to be delivered over the next 7 days highlighting the top DigitalART Favorites for each of our aA Creative Team members.
Today is post 5 of 7 in which the aA Creative Team to narrows down their favorites to just 4 products.
 aA DigitalART Favorites 5/7
Lindy
Helps coordinate a lot of the blog content here at Anna Aspnes Designs.
But she's also a fabulous artist and memory keeper, who manages to keep up with her FotoInspired pages.
Lindy uses the Anna Aspnes Designs product range the way I often would, and her style is akin to mine.
View Lindy's Gallery.
Top 4 aA DigitalART Products:
Heather
Also helps me here behind the scenes.
She is known for bringing the artsy digital scrapbooking style to the more traditional genre.
Bridging boundaries and enjoying the best of both worlds.
She has a traditional scrapbooking style with blending thrown in for GOOD measure.
View Heather's Gallery.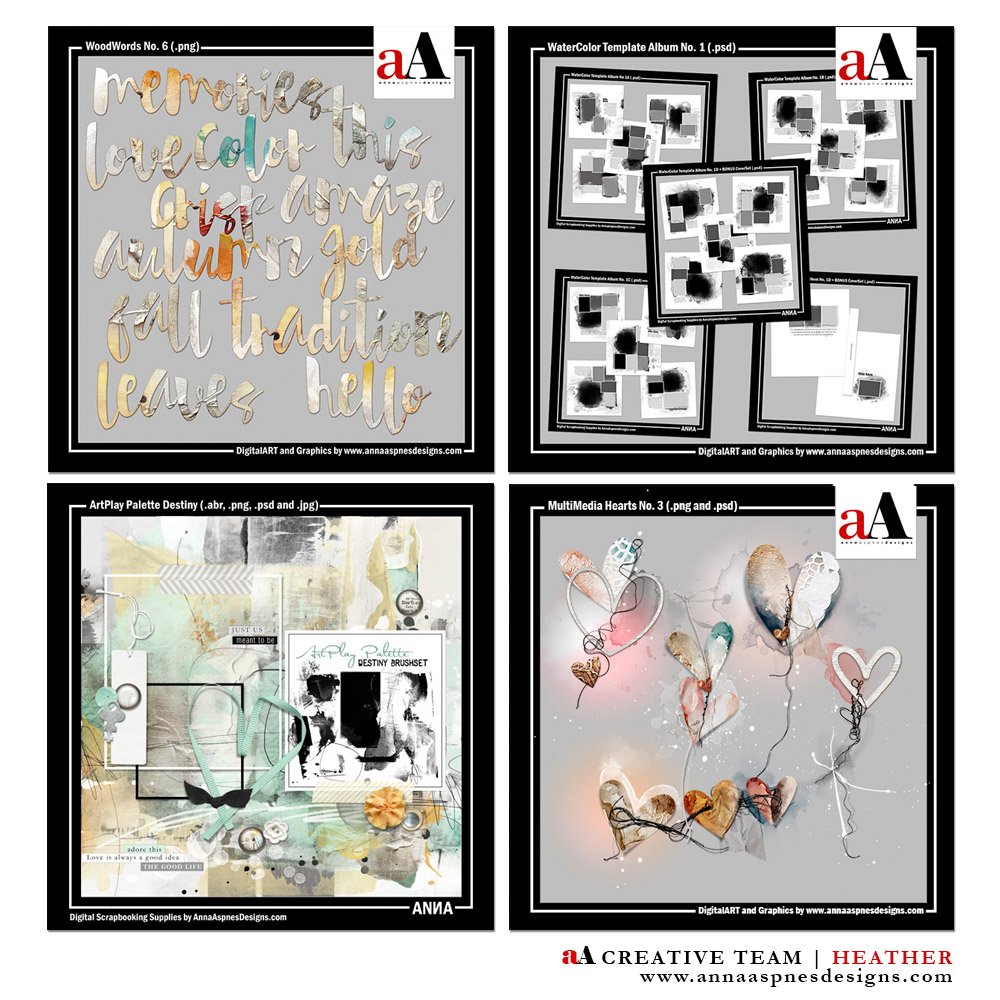 Top 4 aA DigitalART Products:
Stay tuned for the sixth installment of aA DigitalART Favorites to inspire you.
Found aA DigitalART Favorites 5/7 interesting or useful?
Please share using the social media buttons below or consider adding your own favorites in the comments below.
I love to hear what your are using in your artsy digital scrapbooking and digital artistry layouts.