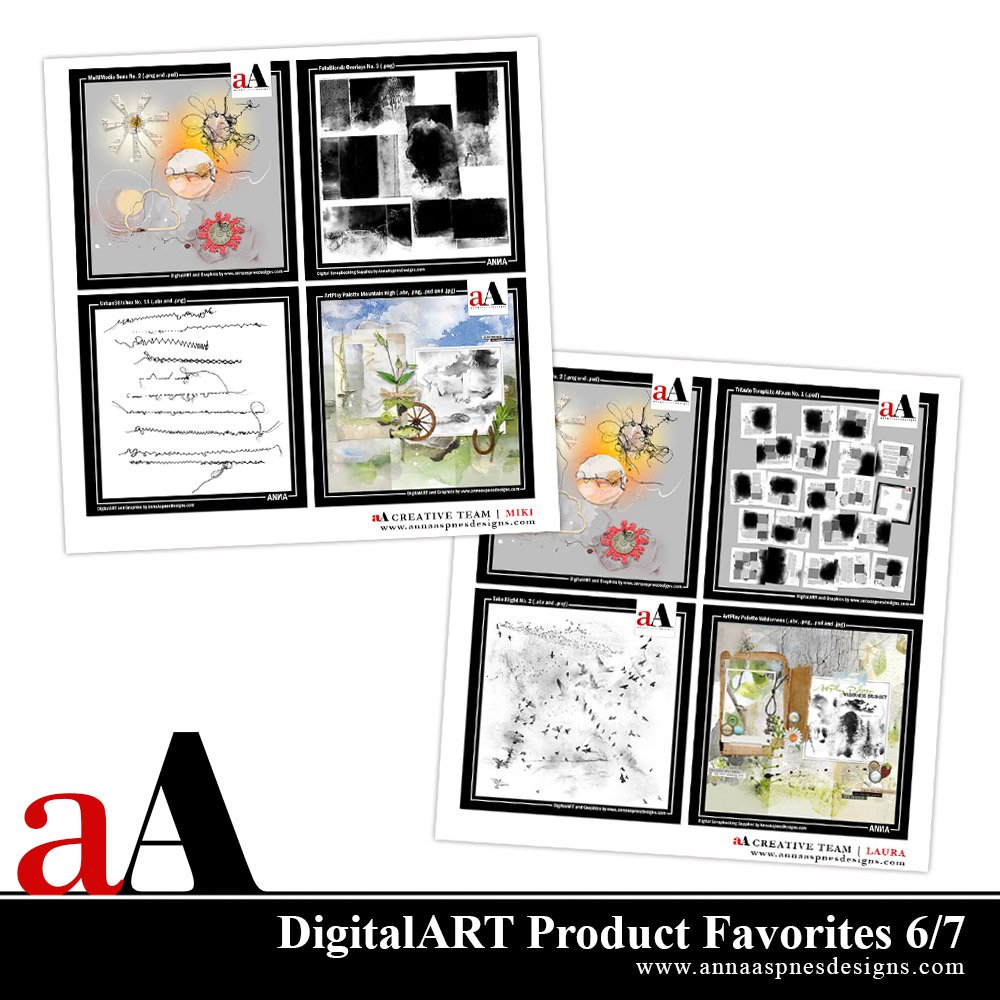 Today, I'm sharing aA DigitalART Favorites 6/7.
Part of a short series of posts to be delivered over the next 7 days highlighting the top DigitalART Favorites for each of our aA Creative Team members.
Today is post 6 of 7 in which the aA Creative Team to narrows down their favorites to just 4 products.
 aA DigitalART Favorites 6/7
Miki
Errs on the side of traditional but has a diverse range.
I love here consistency and willingness to share her approach in the Tutorials section of the aA Blog.
Her style is similar to Heather's, in that the artsy and traditional digital scrapbooking styles collide in her layouts.
View Miki's Gallery.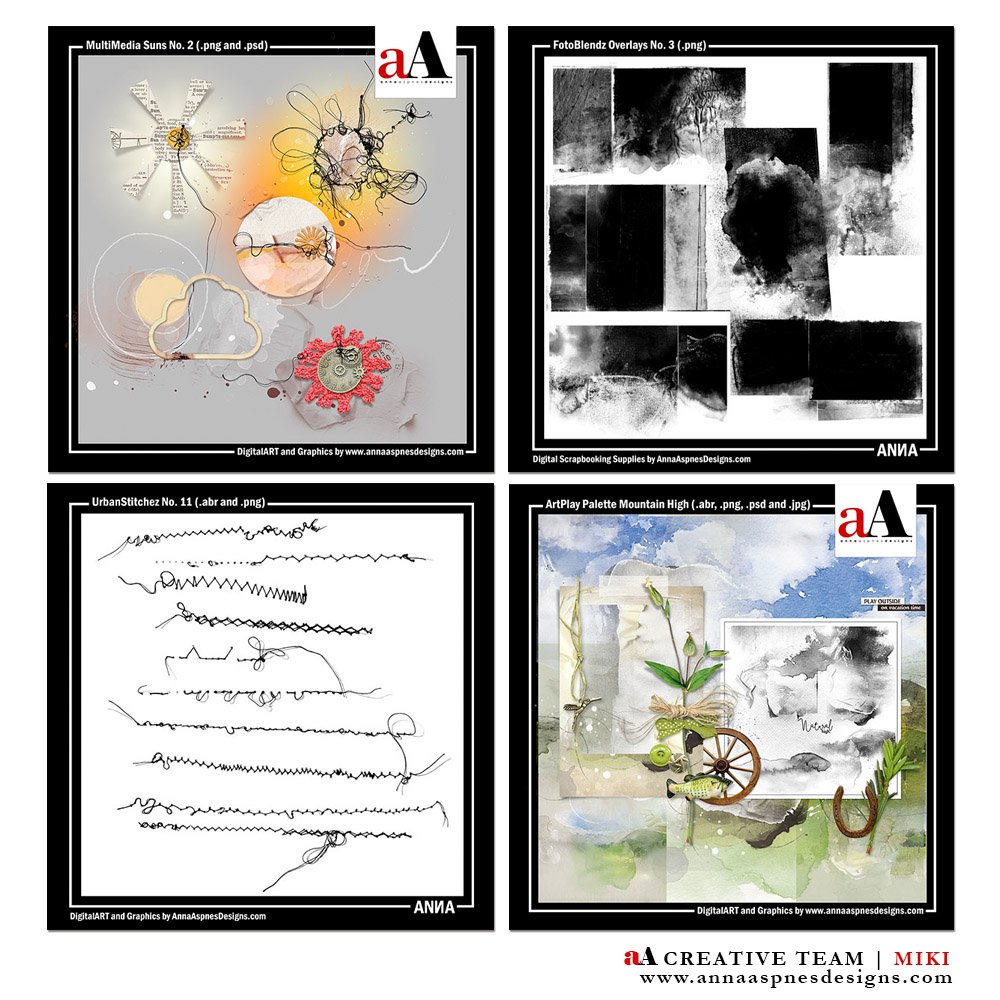 How do I choose?!!! I have so many favorites … oh, the dilemma! But if I was stranded on a deserted island (with unlimited wi fi data and Photoshop)…
Top 4 aA DigitalART Products:
Laura
She has a propensity for awesome color and brings a mixed media style to her artistry.
Her journalist approach to artsy digital scrapbooking matches the vibrancy of her personality.
Laura is definitely a wordsmith and writer by trade.
I love the energy in her eclectic style.
View Laura's Gallery.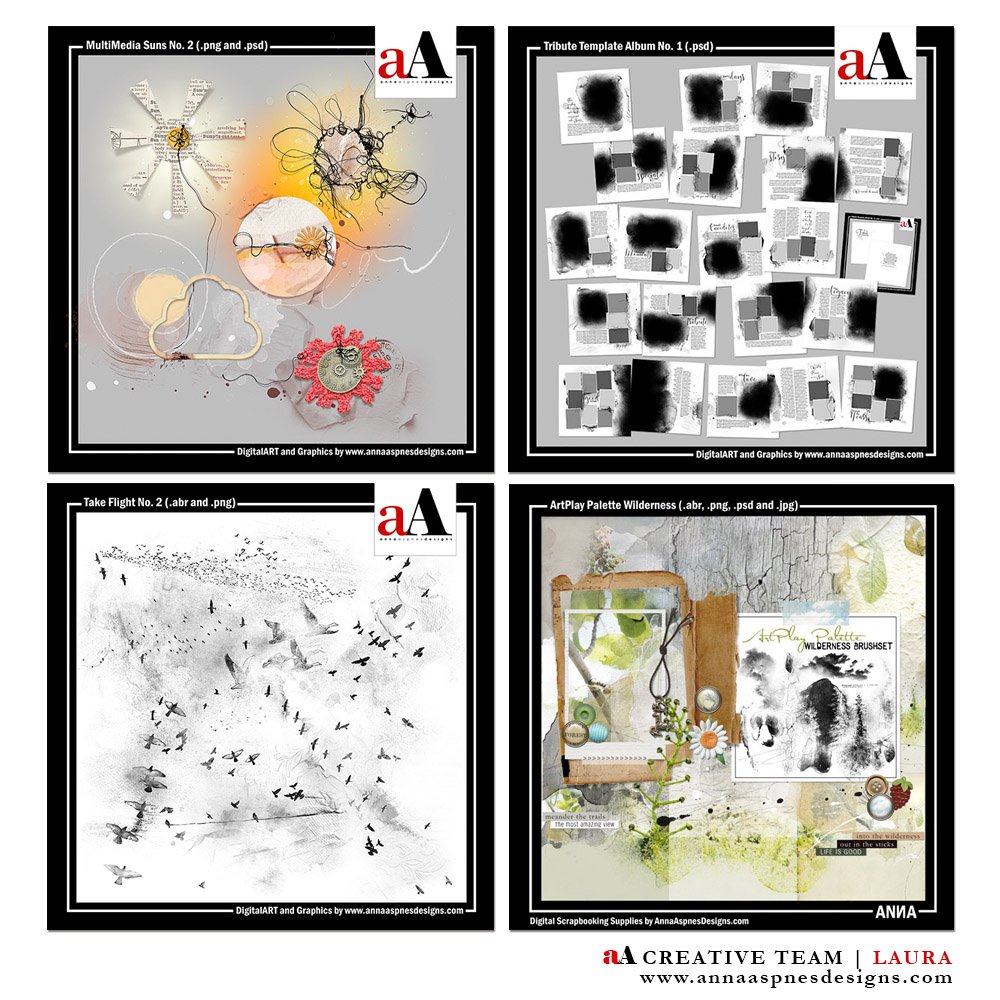 Top 4 aA DigitalART Products:
Stay tuned for the LAST installment of aA DigitalART Favorites to inspire you.
Found aA DigitalART Favorites 6/7 interesting or useful?
Please share using the social media buttons below or consider adding your own favorites in the comments below.
I love to hear what your are using in your artsy digital scrapbooking and digital artistry layouts.