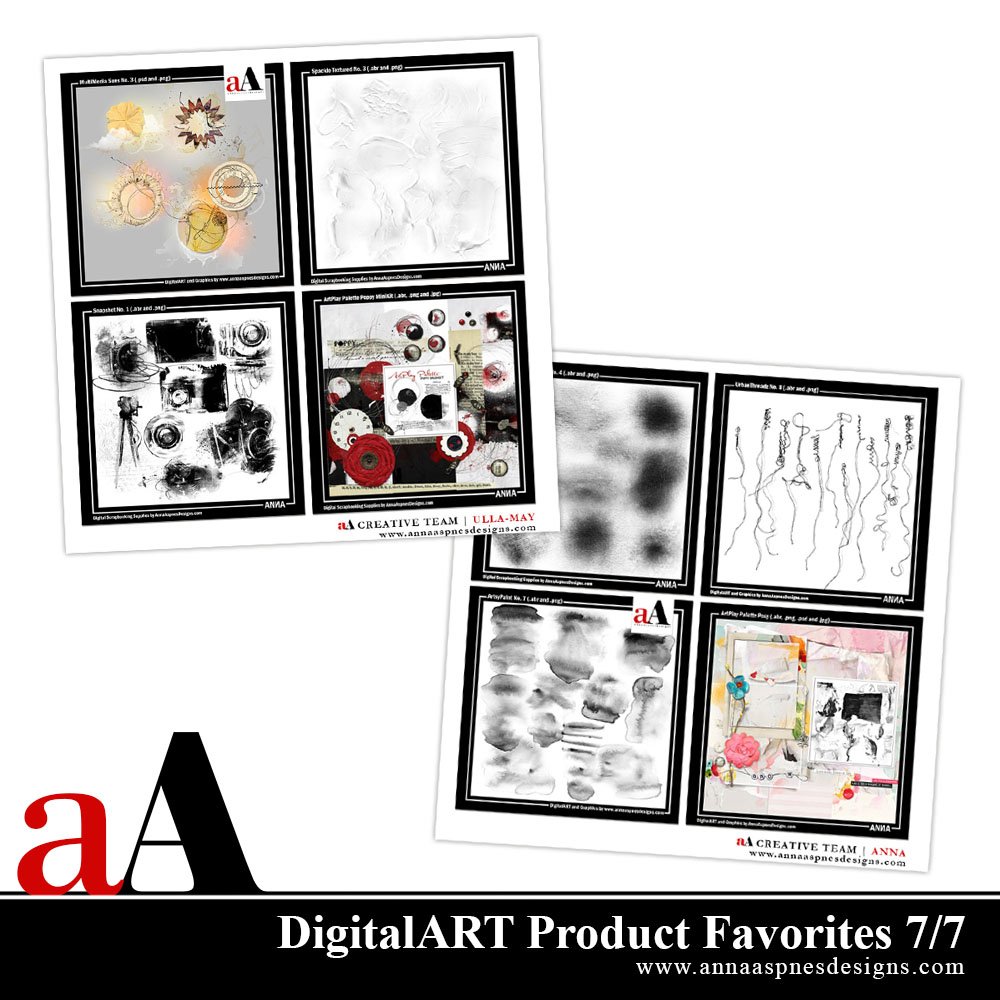 Today, I'm sharing aA DigitalART Favorites 7/7.
Part of a short series of posts to be delivered over the next 7 days highlighting the top DigitalART Favorites for each of our aA Creative Team members.
Today is post 7 of 7 in which the aA Creative Team to narrows down their favorites to just 4 products.
In this LAST post of the series, I am sharing MY own top 4 aA DigitalART supplies.
 aA DigitalART Favorites 7/7
Ulla-May
Prolific, dynamic and artistic.
Ulla-May is from the mystical land of Sweden and is equally as unique in her artistry.
She frequently shares her process in the Tutorials on the aA Blog.
Her style inspires to transcend the lines between scrapbooking and digital artistry.
View Ulla-May's Gallery.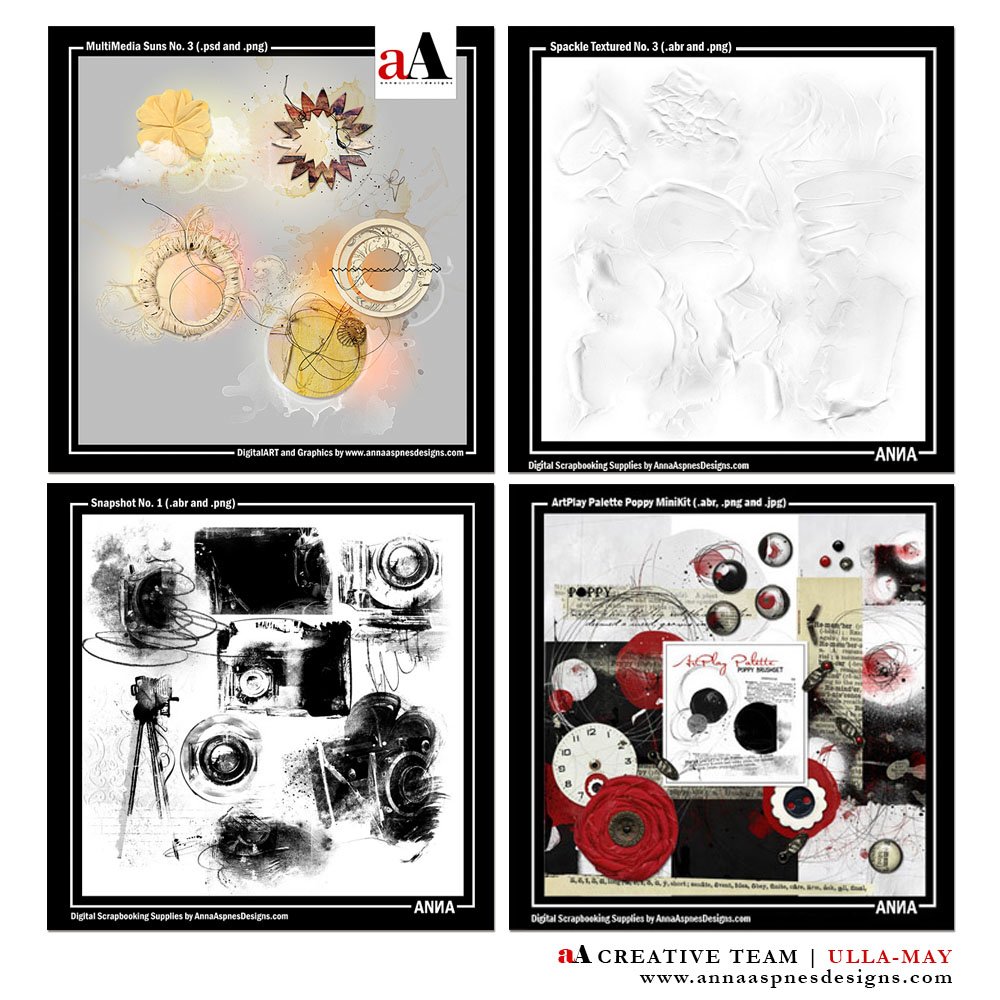 Top 4 aA DigitalART Products:
Anna
Designs and creates DigitalART and education at Anna Aspnes Designs.
I create both digital artistry and scrapbooking layouts.
The best way to see my latest work is to sign up for the weekly AnnaNews on the homepage and join the FotoInspired Facebook Group.
View Anna's Gallery.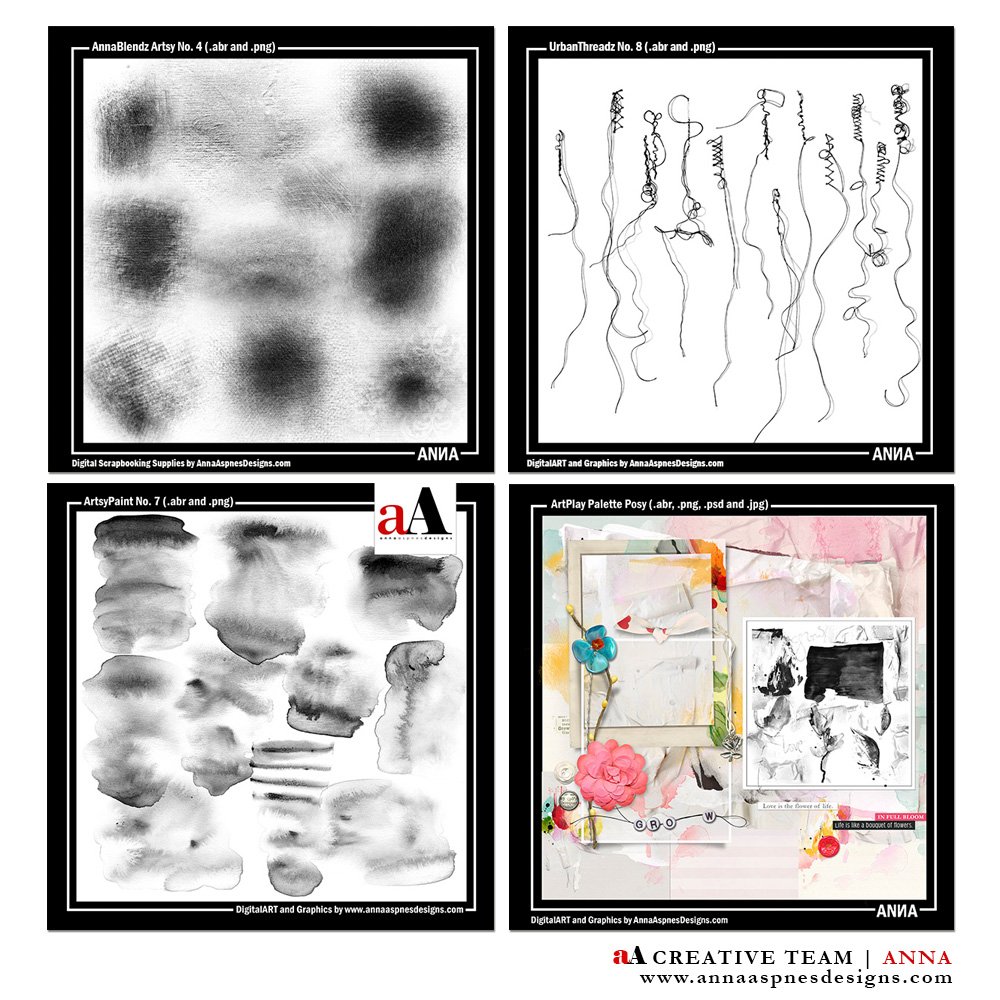 Top 4 aA DigitalART Products:
This post concludes our DigitalART Favorites series.
Found aA DigitalART Favorites 7/7 interesting or useful?
Please share using the social media buttons below or consider adding your own favorites in the comments below.
I love to hear what your are using in your artsy digital scrapbooking and digital artistry layouts.