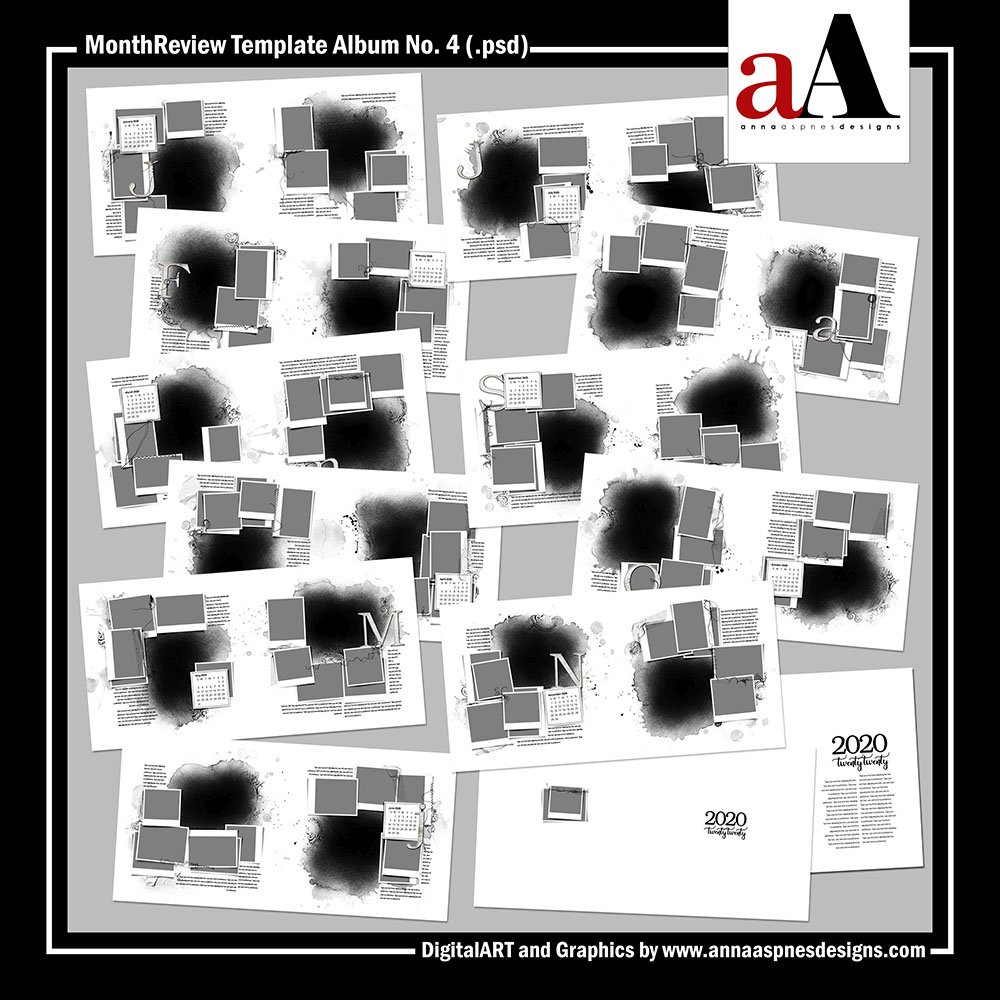 The latest and greatest at Anna Aspnes Designs in aA DigitalART Store Updates 01-17
a

A DigitalART Store Updates 01-17
1. New MonthReview Template Album No. 4
MonthReview Template Album No. 4 is discounted by 20% through January 24, 2020 at 9 am EDT
Document a year of photos in a single book or album with one double-page spread for each month. A collection of 12 – 24 X 12 artsy and blended layered templates designed to create a 24-page album, plus a BONUS 12 X 12 Intro layout and Cover Set for photo book printing. The templates are intended for use with the clipping mask function or for recoloring in Photoshop, Elements and Paint Shop Pro. All layer styles, masks, frames (with optional labels), brushwork, stitching, month monograms, year 2020 calendar dates and text boxes shown are included. Simply clip your images to the FotoBlendz masks and add your own personalization through DigitalART supplies and words.
2. MidWeek Releases
NEW ArtsyTransfers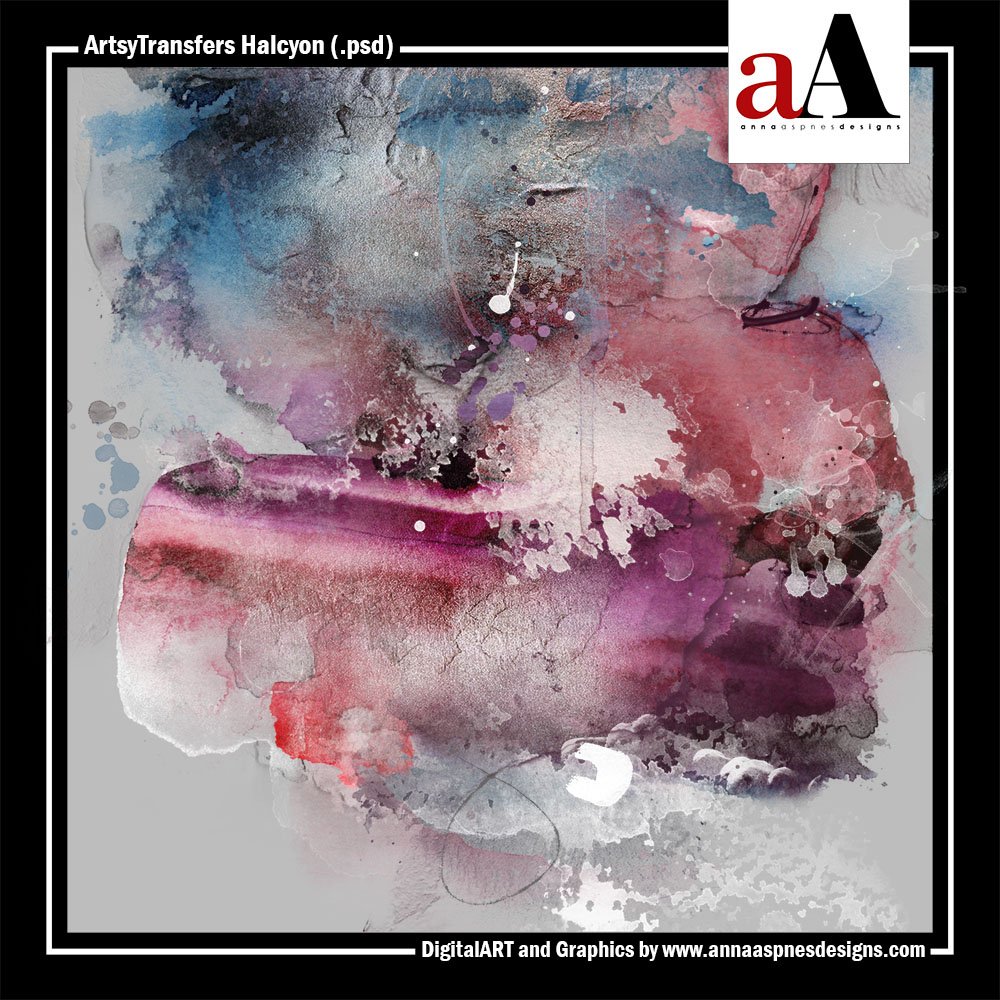 New ArtsyTransfers  Halcyon arrived on Wednesday in the Anna Aspnes Designs store which coordinates with ArtPlay Palette Halcyon.
Watch this ArtsyTransfers 101 – The Easy Way to Blend Photos Video for guidance on using ArtsyTransfers in your digital artistry and digital scrapbooking layouts.
MidWeek Releases are discounted by 20% through January 22, 2020 at 9 am EDT
3.

a

A

Classic ArtPlay Palette Thrive Collection

The 'Thrive' ArtPlay Collection has returned to the

a

A

store for a limited time.
Every Wednesday we bring back a  aA Classic AnnaRelease collection from the Anna Aspnes Designs archives. This limited option is back at a 50% discount and is available for ONE WEEK ONLY. This collection will no longer be available after January 22, 2020 at 9 am EDT.
The ValuePack includes:
aA DigitalART: PERSONAL  AND LIMITED COMMERCIAL USE  – . View the complete Terms of Use for details.