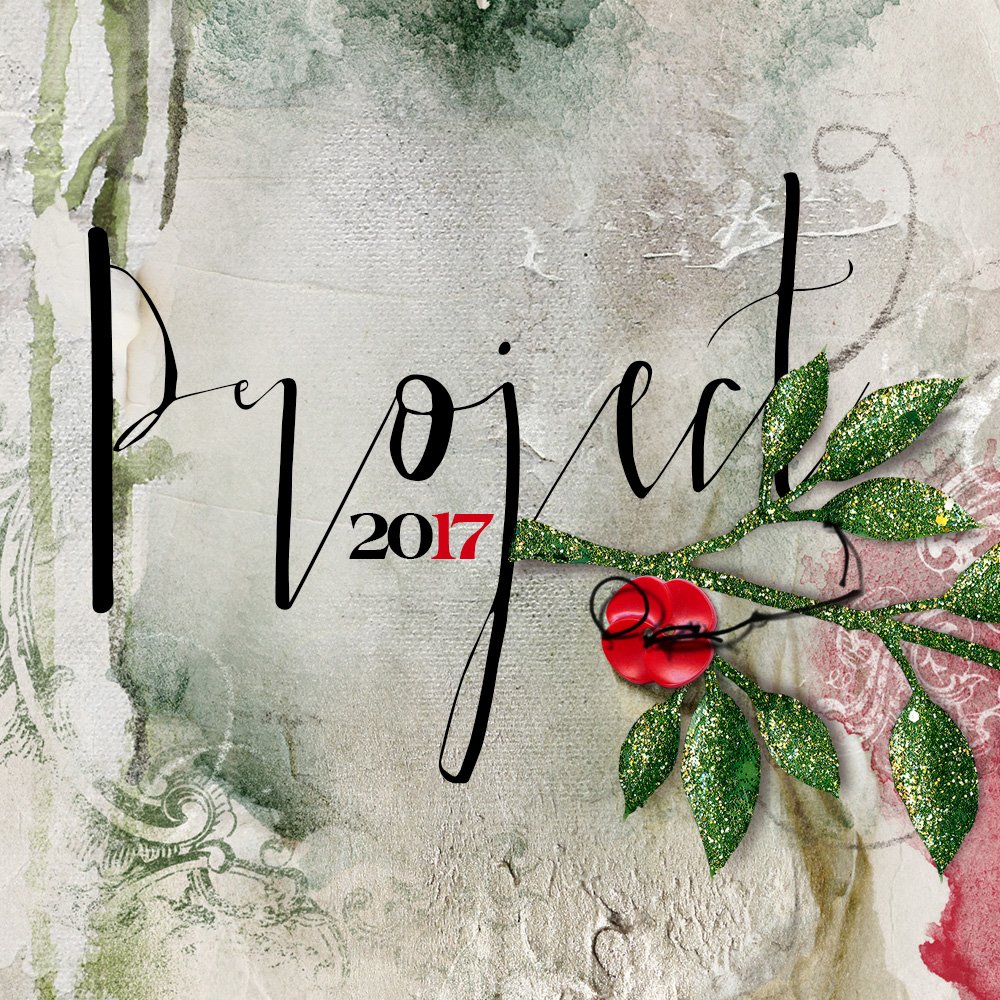 Today, I'm sharing  aA Project 2017 Details and an opportunity to celebrate your year through art.
a

A Project 2017 Details
The 'grand finale' of the year is almost here.
How will you savor the season and reflect on your year?
For the past 6 years, I have paid homage to ArtPLAY in December, in joyous celebration of life and art.
ONE daily reflection inspires ONE daily layout in ONE act of creativity.
a

A Project will help YOU:
Create a daily layout, or a couple of layouts during intervals, that are most convenient to you, in the days leading up to/culminating in the Holidays.
Encourages you to slow down, find some lulls in the season, to be present during the typical chaos, and memorialize the passing of year 2017.
Make connections in your stories bringing together photos, memories and stories, past and present.
Complete a project, if you have been unable so far to do so.
Enjoy accountability, community and support in creating a complete album or photo book.
Celebrate the season, reminisce on memories, and collate keepsakes to memorialize YOUR year 2017.
The completed project may be printed as individual pages and placed in an album or printed as a photo book.
Special 55% Discount Picaboo Code will be provided.
a

A Project 2017 Makes The Magic Happen
The project has been presented in many different formats over the years, and each year it continues to get better.
Project 2017 has been designed to:
Keep your time commitment to a minimum.
Maximize ANY spare time you might have to create.
Provide inspiration and support to completion of the Project.
What YOU Can Expect
A trifecta approach boasts 3 winning parts to the Project:
1. NEW Artsy Layered Template Collection plus Daily Email Inspiration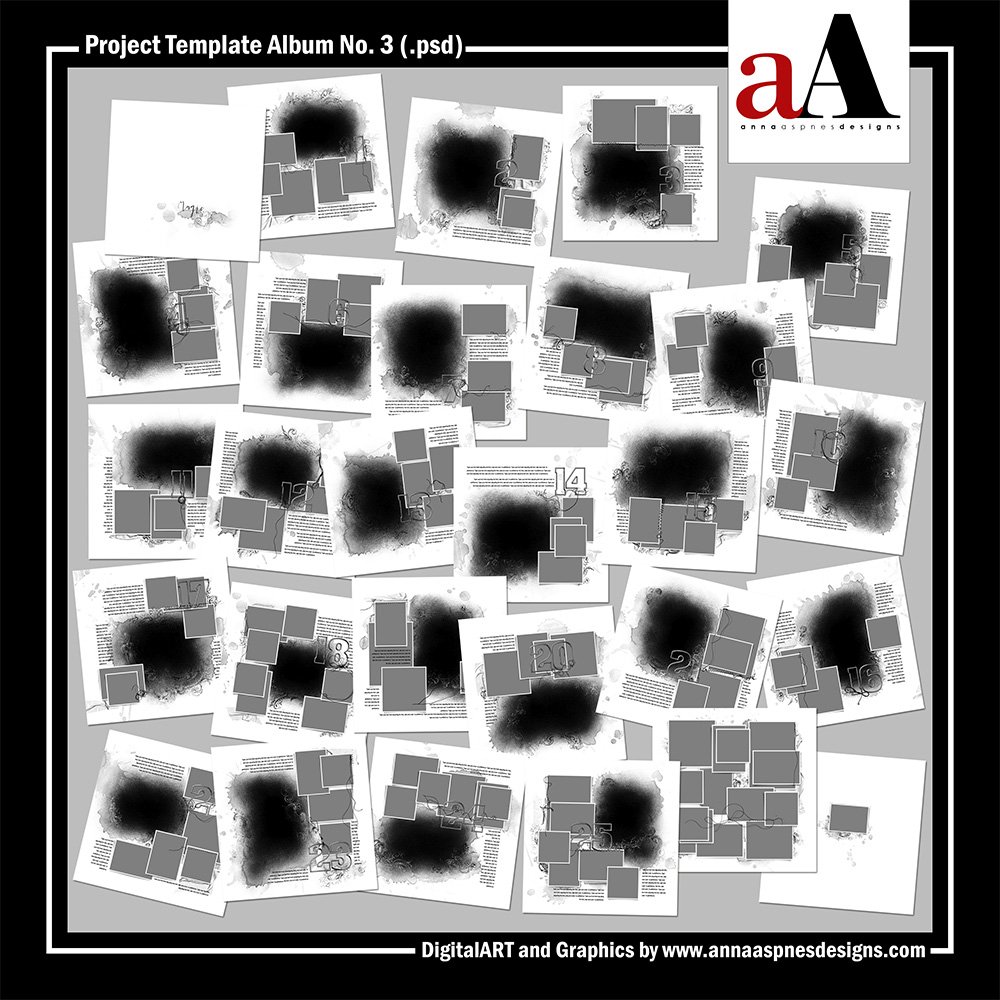 Collection of 26- 12 X 12 Layered Templates.
Creates a foundation for each layout design.
Recolor or clip photos/DigitalART supplies to each layer for easy layout creation.
Add/Remove layers as preferred.
Mix and match pages from Project Template No. 2 which shares the same frames and Hipster Plume motif.
Daily Email Inspiration.
Your purchase of the Project Template Album No. 3 gets you on the

a

A Holiday Email List.
You will receive an email every day 1-25 December 2017 with ideas for Themes, Motifs, Colors, Techniques and DigitalART supplies.
Plus a

FREE

TITLE element with each daily email in .png format.
Email will be sent to the address you have registered at Oscraps (unless you email me otherwise).
2. Video Education Inspiration and Techniques
Experience in teaching has shown me that students want to learn more in less time.
You will get:
 4 self-paced videos in the

a

A Project 2017 guiding you through the key techniques and processes to creating each of the pages.
Available for download in .MP4 format initially from Dropbox, later to be added to your account at Anna Aspnes Designs.
Delivered in 20 minute segments.
Content notes delivered in .pdf format.
Demonstrations conducted in PSCC.
PSE will be accommodated with verbal cues and additional video demonstrations if techniques are completely different.
BONUS Guidance will also be provided on how to prepare/get organized and approach your project.
This approach will reduce repetition and give you more information in a shorter amount of time.
Video Lesson Delivery Schedule
Tuesday 5th December 2017
Tuesday 12th December 2017
Tuesday 19th December 2017
Tuesday 16th Janary 2018*
*I will be 'out of country' on vacation 21 December 2017 – 9th January 2018, but this will provide the perfect lag to enable you to catch up.
A BONUS video on how to upload and create a photo book via Picaboo will be provided when I have completed my project at the end of January 2018.
3. Support and Accountability
You will have access to the dedicated aA Project 2017 Facebook Group.
Connect with like-minded Digitial Artists and Scrapbookers just like you.
Receive community support, encouragement and accountability.
Share your pages, inspire others and get feedback.
Connect with me.
Exclusive inspiration and BONUSES.
Get everything you need to make the magic happen.
Early Bird Special Offer
SAVE $15

(an

additional 50%

on already discounted price) on  Project Template Album No. 3 when you enroll in

a

A Project 2017 workshop.
OFFER VALID THROUGH

30 November 2017 at Midnight ONLY.
What you need to do:
Enroll in

a

A Project 2017.
Download your Welcome Project Card which includes Exclusive Coupon Code.
Enter Coupon Code at checkout when you purchase Project Template Album No. 3 to get the COMPLETE COLLECTION for $15 ONLY.
NOTE: There are 3 downloads available in this class at this time:
 

a

A Project 2017 Preparation and Planning PDF (12 pages)
Printing Guidance (2 pages)
Welcome Holiday Card (includes Project Template Album No. 3 Coupon Code)
Additional content will be added when available. Please see outline above for delivery of content.