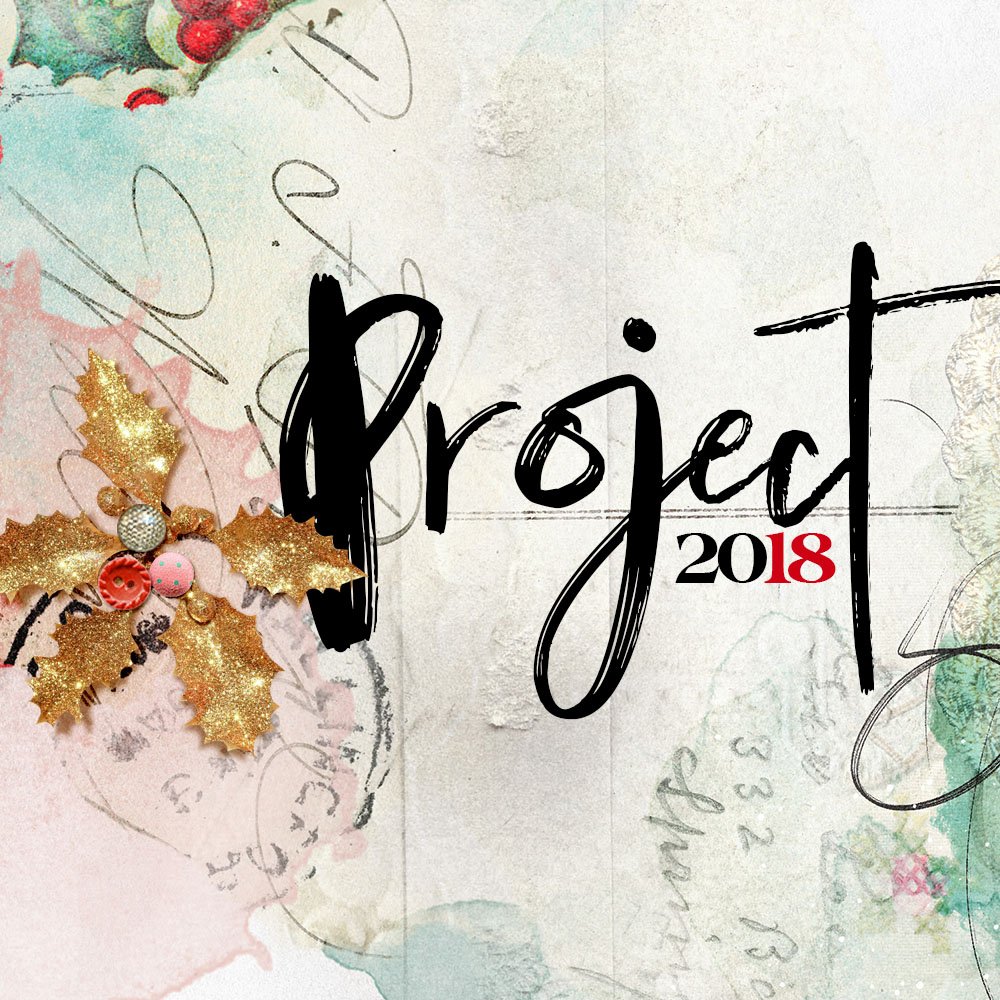 Today I'm opening registration and providing aA Project 2018 details.
a

A Project 2018 Details.
Another year around the sun with many memories made.
How will you savor the holiday season and reflect upon these fleeting moments?
For the past 7 years, I have paid homage to ArtPLAY in December, in joyous celebration of this experience we call life.
ONE daily reflection inspires ONE daily layout in ONE act of creativity.
The Project will help YOU:
Create at least ONE layout a day in December in a theme that is most meaningful to you.
Help you pay attention to what matters most, enrich your Holiday experience and memorialize this year.
Make connections in your stories bringing together photos, memories and stories, past and present.
Complete an artsy project in year 2018 that will be treasured for generations to come.
Enjoy accountability, community and support in completion of your project.
Keep your time commitment to minimum and take the stress out of album creation.
Guidance on creating, completing and printing your finished project will be provided as well as 55% Discount Picaboo Code.
a

A Project 2018 Makes The Magic Happen
The project has been presented in many different formats over the years, and each year it continues to get better.
See aA Project 15 Year Evolution
Project 2018 has been designed so that YOU can:
Learn all my tried and tested techniques for successful layout creation and album completion.
Create a cohesive collection of pages using artsy templates that you can print as a photo book.
Master the art if planning and organization of DigitalART supplies and photos.
Select DigitalART supplies that co-ordinate with your images and best tell your stories
Love the artistry that you create in this project.
What YOU Can Expect
A trifecta approach boasts 3 winning parts to the Project:
1. NEW Artsy Layered Template Collection plus Daily Email Inspiration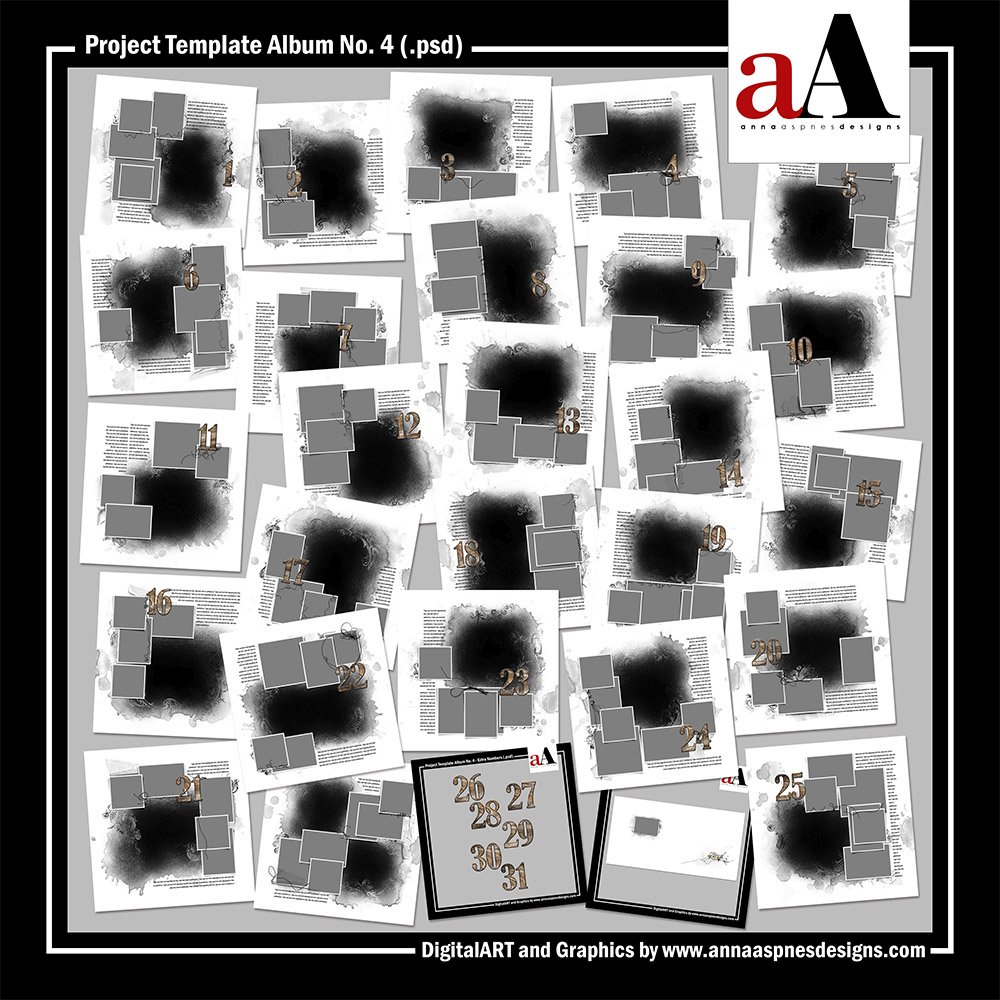 Collection of 26- 12 X 12 Layered Templates.
Creates a foundation for each layout design.
Recolor or clip photos/DigitalART supplies to each layer for easy layout creation.
Add/Remove layers as preferred.
Mix and match pages from Project Template No. 3 which shares the same frames and Hipster Plume motif.
Daily Email Inspiration.
Your purchase of the Project Template Album No. 4 gets you on the

a

A Holiday Email List.
You will receive an email every day 1-25 December 2018 with ideas for Themes, Motifs, Colors, Techniques and DigitalART supplies.
Plus a FREE TITLE element with each daily email in .png format.
Email will be sent to the address you have registered at Oscraps (unless you email me otherwise).
2. Video Education Inspiration and Techniques
Experience in teaching has shown me that students want to learn more in less time.
You will get:
 4 weekly self-paced videos (1 -1 1/2 hours in length) recorded in 20-30 min segments.
Videos will guiding you through key techniques and approaches used my pages and highlight layouts from participating

a

A

Creative Team Members.
All videos will be available for download in .MP4 format from Dropbox and your account at Anna Aspnes Designs.
Demonstrations will be conducted in Adobe Photoshop CC.
Additional information and support will be provided for Photoshop Elements users as needed.
Start to finish project guidance provided in .pdf format
Video Lesson Delivery Schedule:
Friday 7th December 2018
Friday 14th December 2018
Friday 21th December 2018
Friday 4th January 2018
* I'm also considering at least 2 live meet-ups to discuss planning, foster connection, answer questions and provide additional support – Specific times TBD by student demand and/or preference.
A BONUS video on how to upload and create a photo book via Picaboo will also be provided by the end of January 2019 after completion of our projects.
3. Support and Accountability
You will have access to the dedicated aA Project 2018 Facebook Group.
Connect with like-minded Digitial Artists and Scrapbookers just like you.
Receive community support, encouragement and accountability.
Share your pages, inspire others and get feedback.
Connect with me.
Exclusive inspiration and BONUSES.
Get everything you need to make the magic happen.
Limited Time Special Offer
SAVE 50% on aA Project 2018 through 31 December 2018 at 9 am EST.
When you register for this workshop you will also:
SAVE ADDITIONAL $15.00 

on Project Template Album No. 4.
Project Template Album No. 4 is already

discounted by 50%

 through 1 December 2018, at 9 am EST.
You get 26 X Artsy Layered Templates PLUS BONUSES for

$12.00 ONLY.

Use the coupon on the Welcome Holiday Coupon Card available for immediate DOWNLOAD when you register for class.
I hope you will join me in one of my favorite projects of the year.