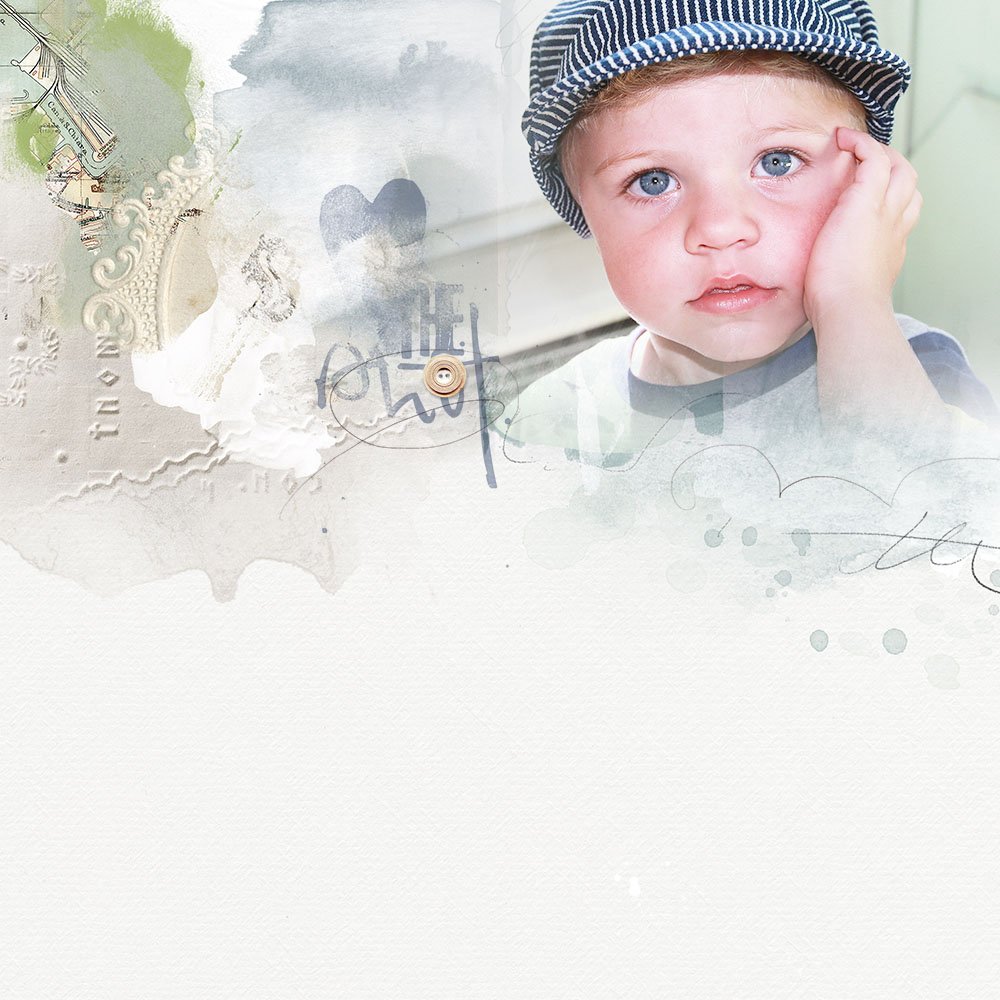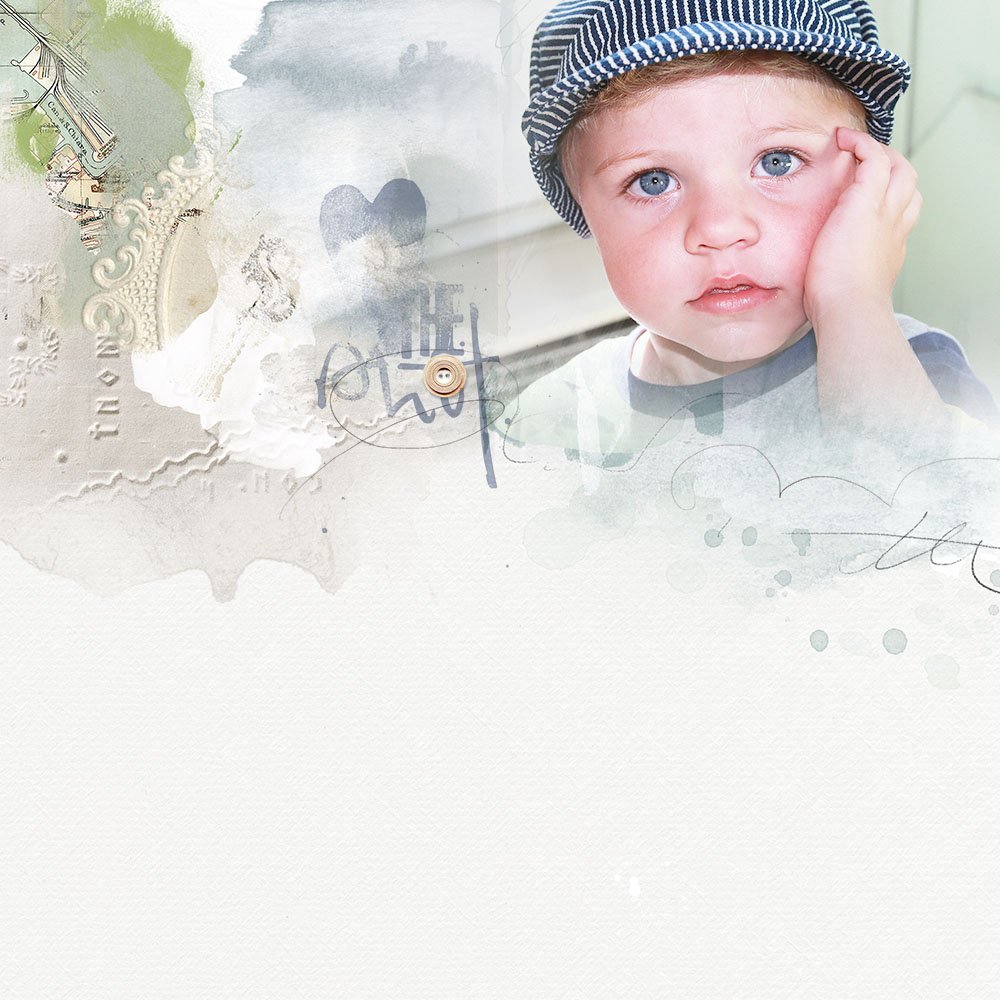 AnnaBlendz 101 LIVE | Technique Demonstration
Last Monday we kicked off the AnnaBlendz LIVE – September 2015 sessions.
We got off to a bit of a shaky start with a few technical difficulties starting the class 6 minutes late. Students were not seeing my screen, and quite honestly, it never crossed my mind that the technology might fail me at times.
My Adobe Photoshop Elements also stopped functioning toward the end of class and I completed the last 20 minutes of demonstrations in Adobe Photoshop CC. Everyone was very supportive and happy to be along for the adventure – They didn't seem to mind at all and I was grateful to receive a number of supportive emails after class.
"Anna, I loved the class!  Thank you so much and please, please don't worry about the technical difficulties!  Anyone who uses a computer has been through those moments.   I was there until the very end and I think you did an awesome job!  I am hoping you consider teaching more classes in the future.  Looking forward to the next 2 weeks.  Thanks Anna!"
I also expect there to be a few more surprises over the next few months as I expand my class offerings, and I am definitely adopting a *live, learn and keep cool* attitude. Though I have to admit, the technology fail, did briefly throw me off my game, and did nothing to appease my nerves!  Yes, there's definitely a bit of anxiety as I question myself before every class, especially when you have a few aA Creative Team Members (and a professional teacher!) joining in on the action.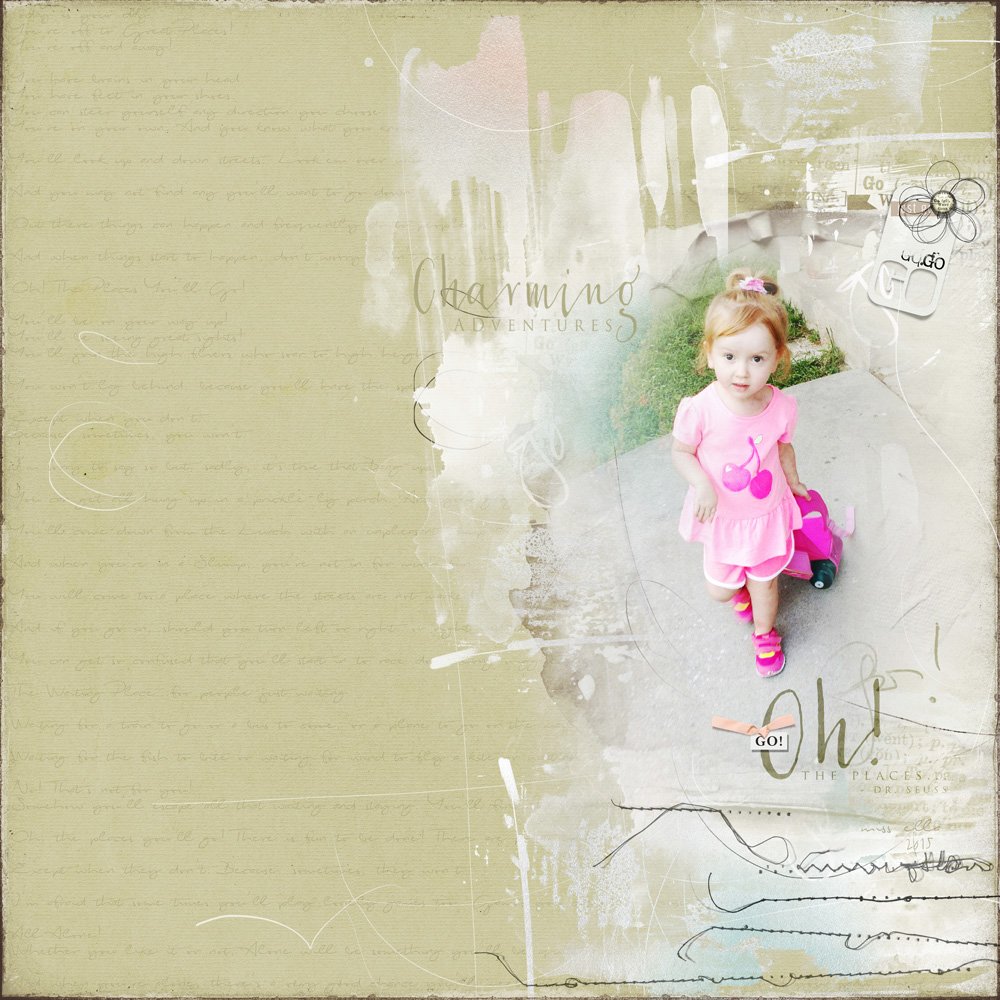 AnnaBlendz LIVE – September 2015 | Donna Goar
In these sessions, I make a promise to all my students who take that AnnaBlendz LIVE course, that I will teach them everything I know about blending. I am a woman of my word and I have every intention to deliver. I had assumed the nerves would subside having already completed 2 AnnaBlendz LIVE sessions with over 40 students – I was wrong. Such is the life of a perfectionist.
Here's what some of the students had to say after our first session together:
"First off, fabulous class last night!  Clear, concise, informative.  Color me happy," and,  "Anna, thank you so much for all the info you shared last night.  I am so anxious to get started today.  I love how you went through so many different techniques with each image."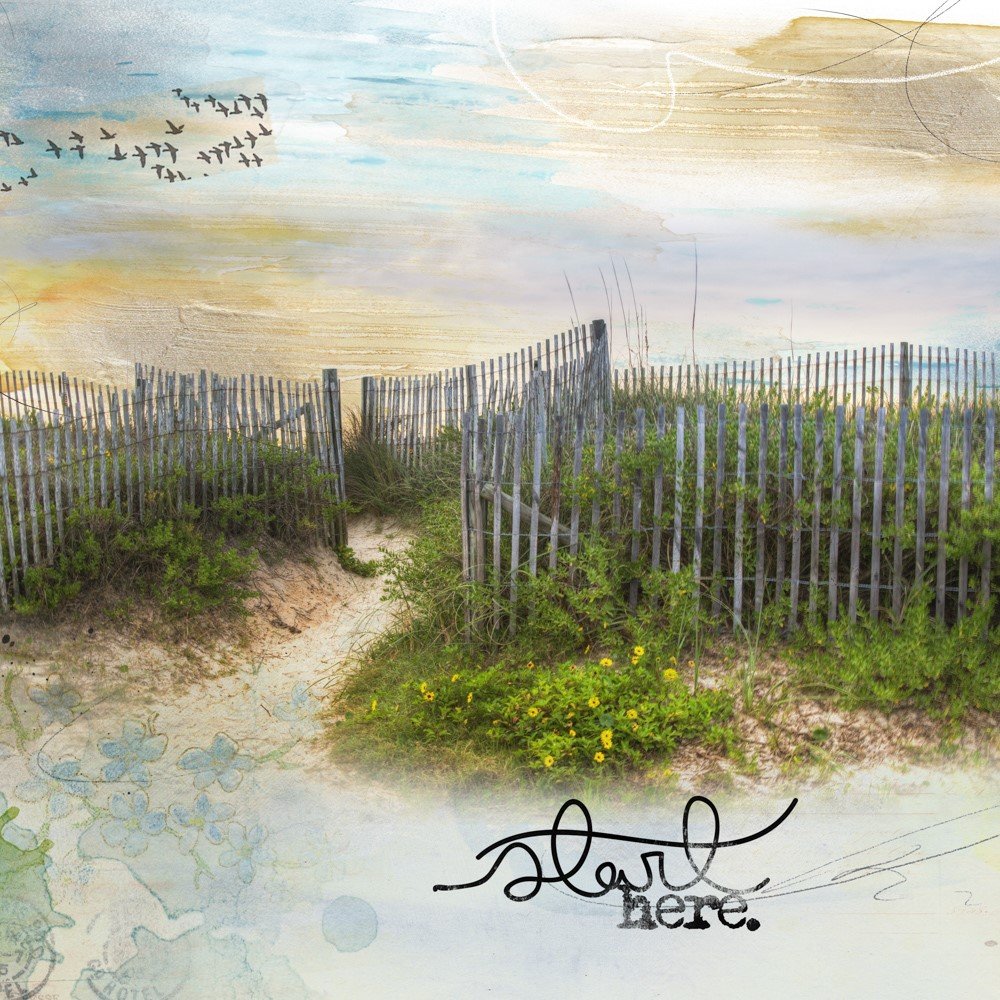 AnnaBlendz LIVE – September 2015 | Jean Thomas
The workshop is broken down into 3 sessions, each one design to build on one another, to create a complete understanding of my blending and ArtPlay methods.
In the first of the sessions, AnnaBlendz 101 LIVE, I demonstrate the basic masking process and offer a number of different approaches to using the gradient tool, as well as trouble-shooting tips when it all goes wrong.
There is an introduction to blending modes, a number of techniques shared that can enhance their usage, plus some of my favorite photo blending formulas. I also provide guidelines for selecting photos for blending, demonstrate a number of different techniques for working with the more difficult photo candidates, and give guidance on selecting the right DigitalART supplies for each photo based on a number of different criteria.
All the while, I am working with your photos.
a
A
Creative Team Member, Linda Davis said,
"I deliberately sent you a photo I'm struggling to figure out how to use, so I loved what you did. Now, I'm going to take your technique with that difficult photo and combine it with one of the other shots to create a page. And I know just how to approach it."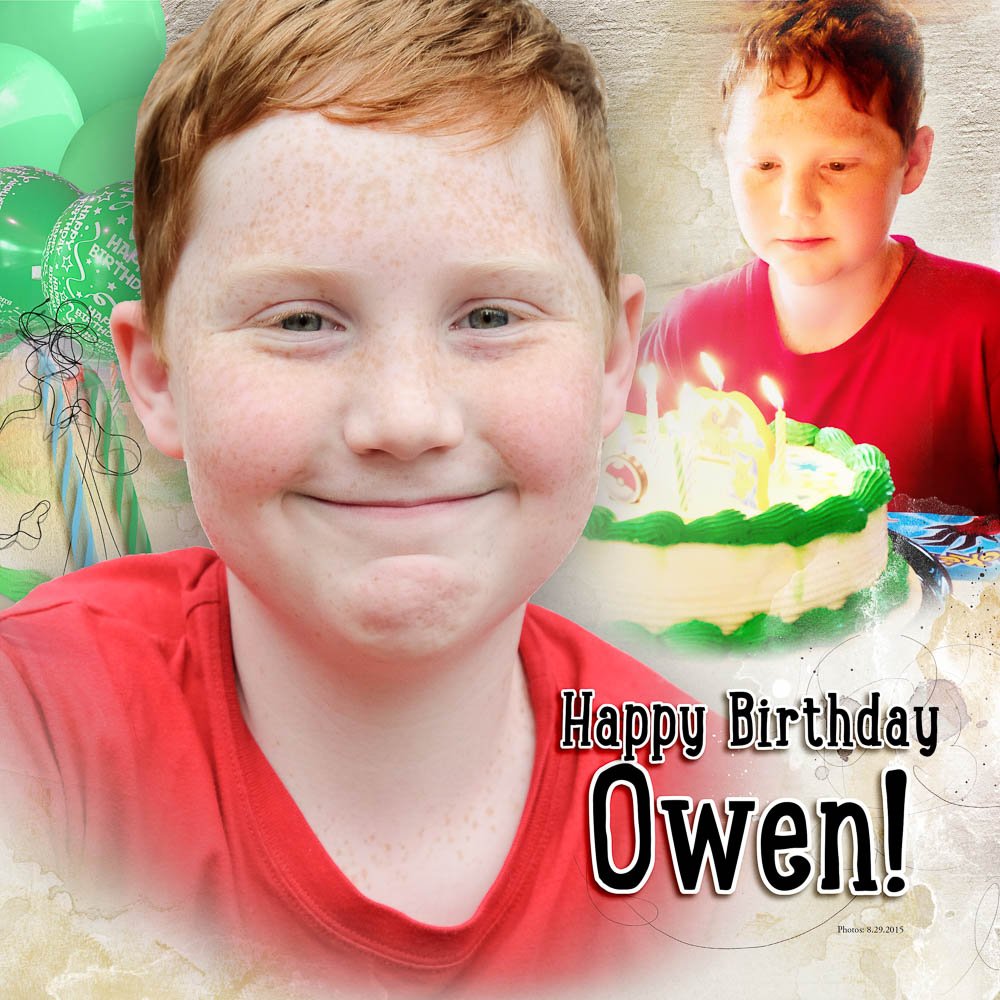 AnnaBlendz LIVE – September 2015 | Linda Davis
She also adds, "It's your thinking that is so powerful in the classroom, your talking through your creative process. This will make such a difference for all of us wanting to understand your intent for your designs but also to learn how to create something unique with them, i.e. an artsy paper. Live teaching is a very effective format for you!"
I always receive a good variety of photos to work with and love the toughest of challenges from closely cropped images to poor image quality.
In the following layout, I demonstrated what I refer to as an *Abstract Blend*, one of my top techniques for dealing with hard-to-blend images.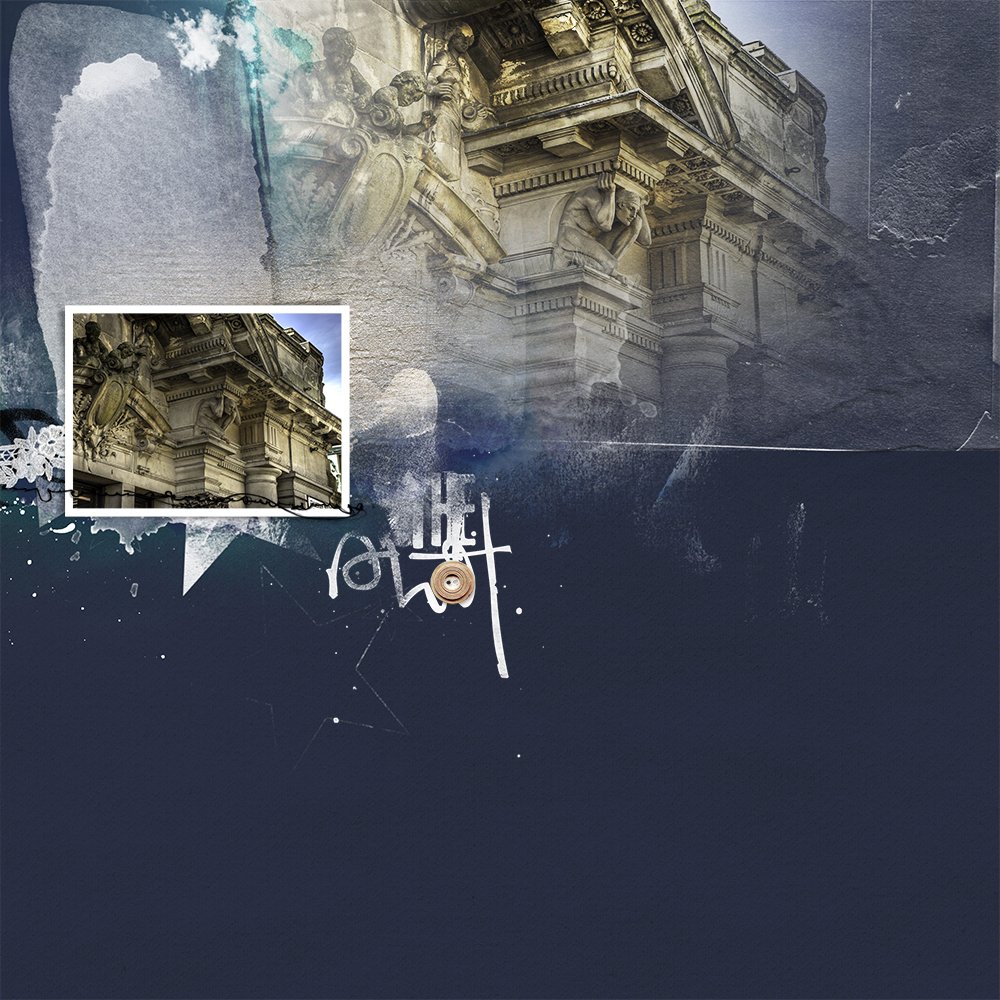 AnnaBlendz 101 LIVE | Technique Demonstration
Between lessons the students are experimenting and playing, putting all the new techniques they've learned into practice, as well as sharing them in our private AnnaBlendz LIVE Facebook group.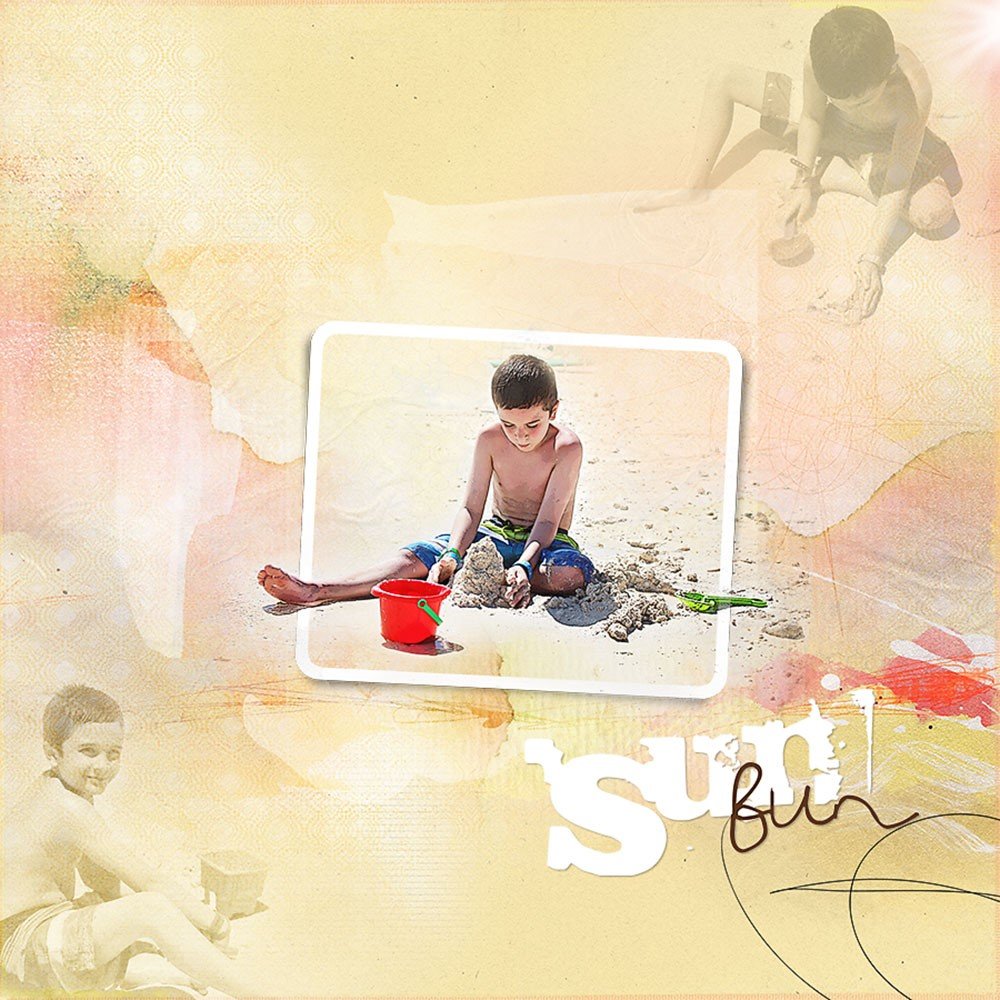 AnnaBlendz LIVE – August 2015 | Cathy Coady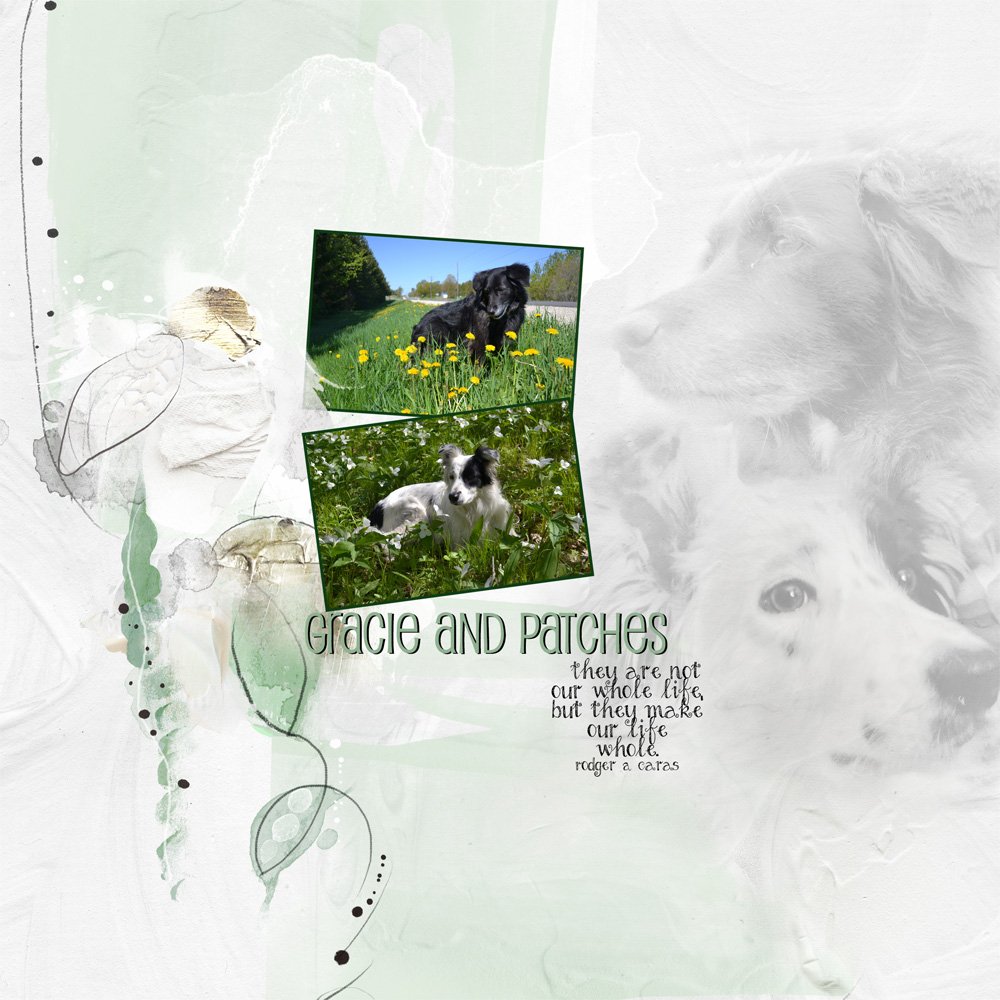 AnnaBlendz LIVE – August 2015 | Bonnie Ripp
Bonnie runs a Facebook group, Jana Junkies with Bonnie, and posted the following comments after class:
"Here we go, day after Anna's class for some of us. What I thought, Anna is just a very likable teacher. Class was very informative, she always asks for questions. Nice to watch her work. I think next class everyone knows what is going on, so there will be more chatter. I think it went well and I can't wait to try some of the things later today. Oh I have to add, I did know how to blend before, but it is really different when you are using Anna's products, like an added step."
I agree. I think all in all, it's going well. To quote another student, "I am just so pumped now!  Wooo Hooo!"
Excited (and a little nervous) for our next session on Monday.
Interested in joining an AnnaBlendz LIVE class? Seats for the October sessions are filling up fast. Learn more and enroll a new approach to digital learning here.