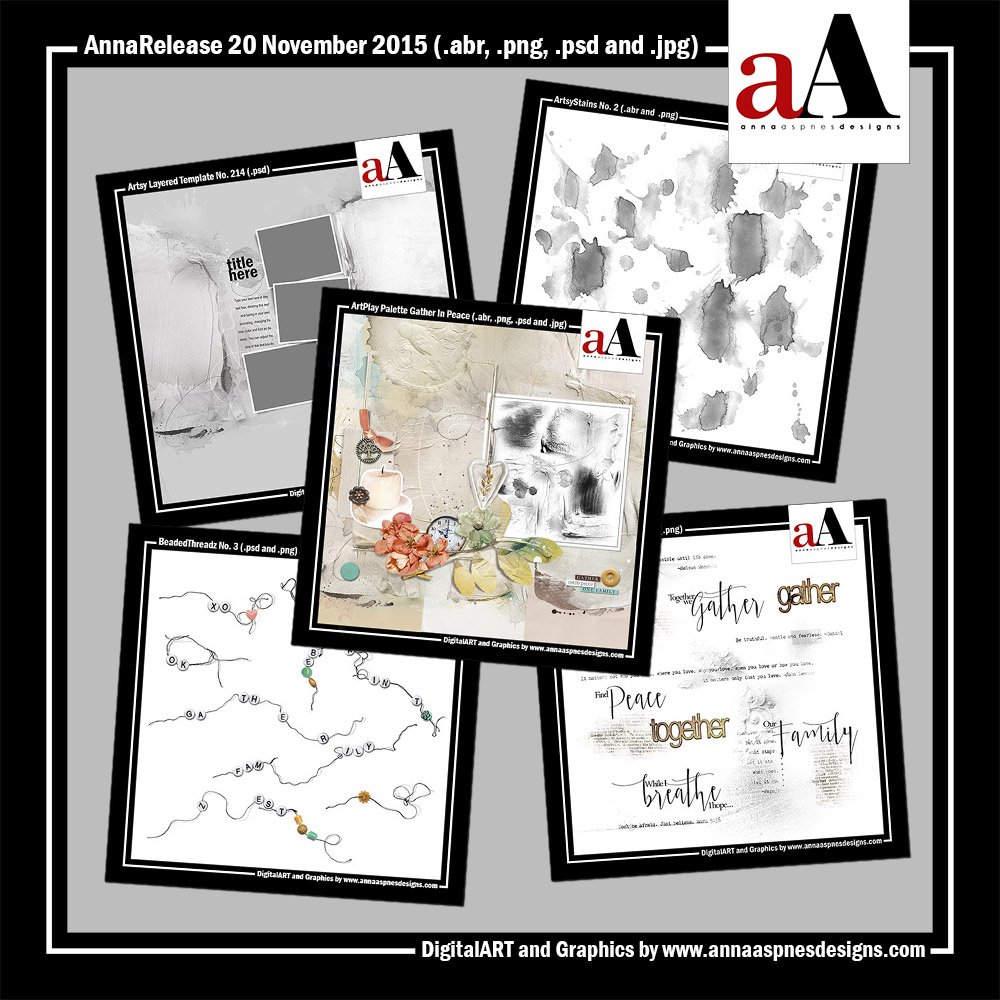 The Details. NewART has arrived in the aA store.
Each of the 5 individual digital products is 20% off or available as a collection discounted by 44% through Friday December 4, 2015 at 9 am EST.
There will be new releases on both Wednesday and Friday of next week, but no new AnnaRelease in light of the Thanksgiving holiday in the United States.
Background and Origins. This week's release is all about gathering, family and being together. Not just in the sense of our own groups of people sharing a meal and giving thanks but also with a more global meaning of these words. It's about compassion, peace and loving one's self and others.
We are all touched by the horrific terrorist attacks that happened in Paris last week. Even if you don't know someone personally living France, you likely know of someone via the internet. Technology has a knack of bringing us all together.
This short video, an excerpt of a presentation  on Tonglen by Pema Chodron, which came to me via Jennifer Lee from the Right Brain Business Plan was another source of inspiration. If you take the religion component out of it, it's just a good approach to living.
Regardless of your religion, whether you celebrate Thanksgiving or not, I hope you will hold your loved ones this week close this week and create some peace in your art.