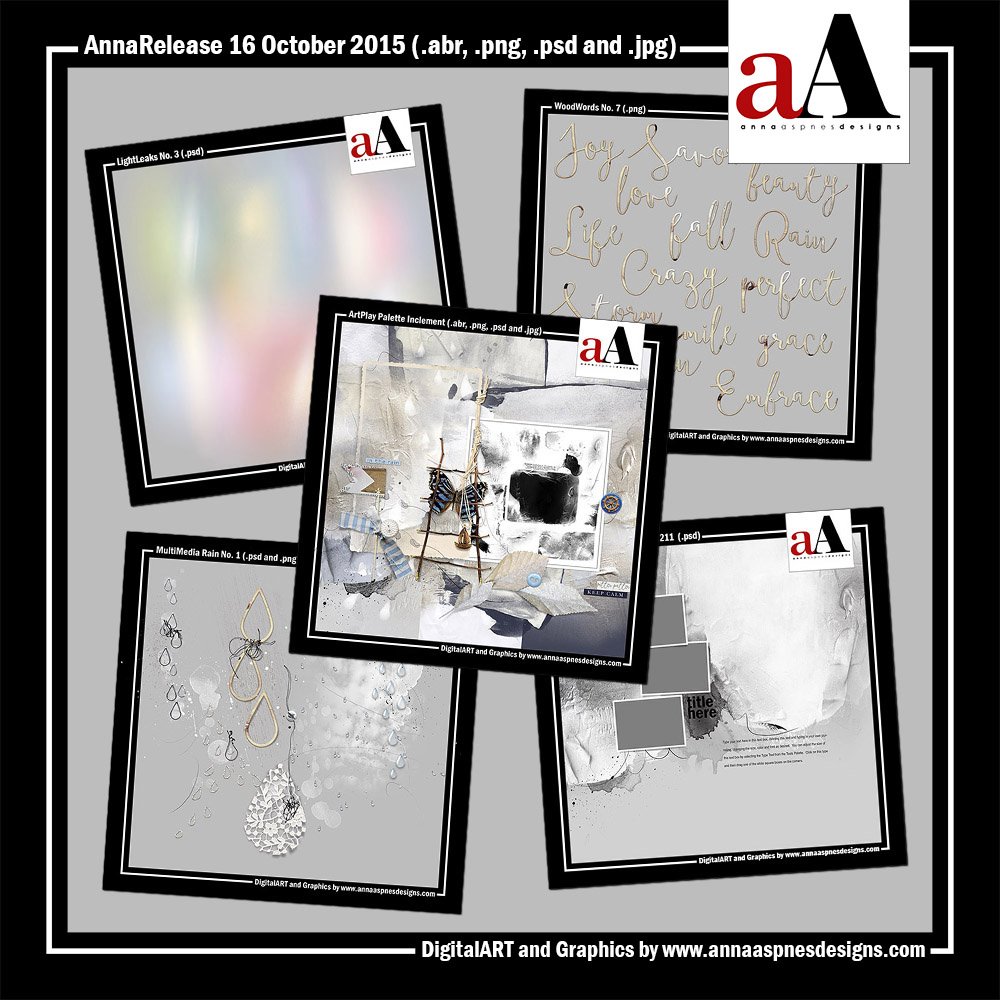 The Details. NewART has arrived in the aA store.
Each of the 5 individual digital products is 20% off or available as a collection discounted by 44% through Friday October 23, 2015 at 9am EDT.
Background and Origins. I had a request this week from one of the aA Team members for a weather-related ArtPlay Palette, and *Inclement* was the the result.
It's always interesting creating an ArtPlay Palette based on someone else's inspiration. When it's your idea, you have a color-palette and direction in mind. When it's not, I have to go and do a little inspiration gathering. This will often include a little bit of browsing social media sites such as Pinterest and Instagram. One of my current favorite sources to get me in the mood for creating something is Nothing Is Ordinary.
It helps of course that I have a bit of an obsession with the weather. I hadn't quite realized it until another aA Team member mentioned it. I agree that it must be because we're English.