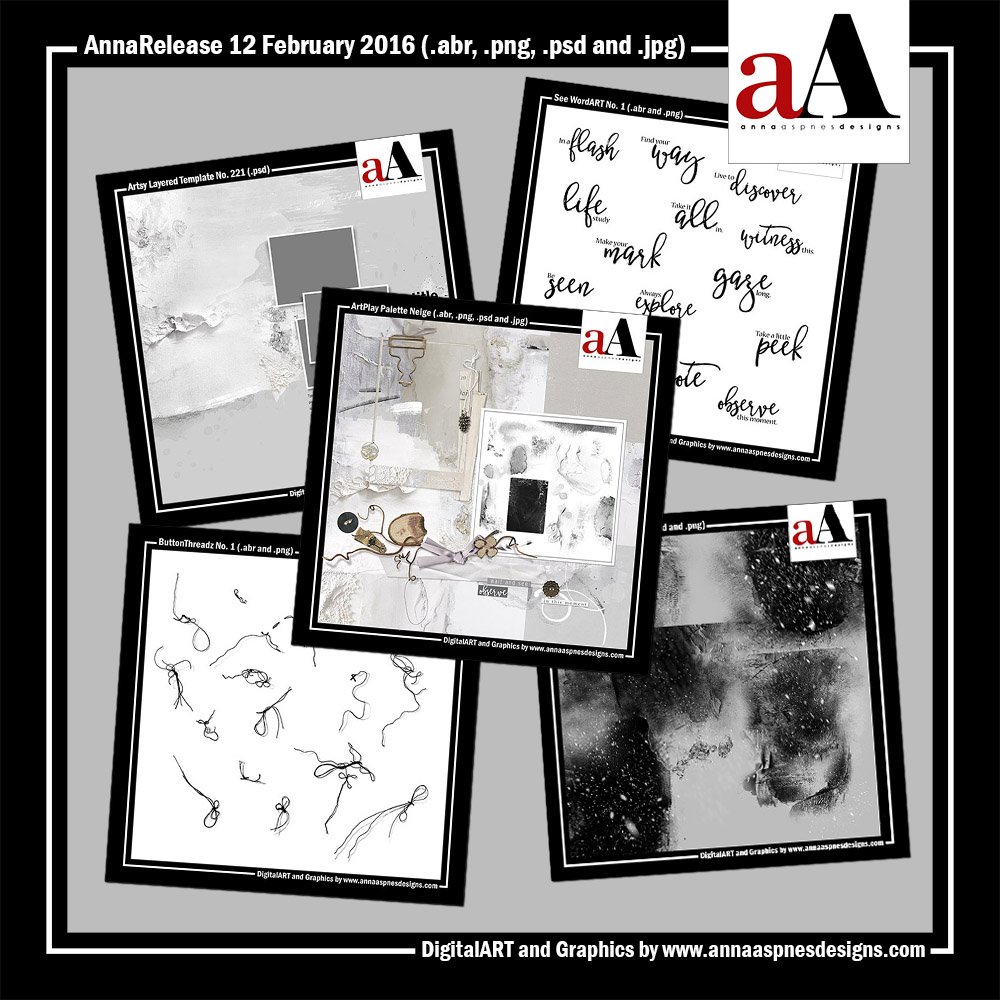 The Details. NewART has arrived in the aA store.
Each of the 5 individual digital products is 20% off or available as a collection discounted by 44% through Friday, February 19, 2016 at 9 am EST.
Origins and Background. Inspired by the painting I did last weekend and turned it into DigitalART.
The title was inspired more by color than theme. Often a word to describe the art will just sound right.
It's the Snowy FotoBlendz Masks that lend an air of winter. Watch this new brand new video tutorial on how to them.
I'm one of few that love the snow, so making the most of it before spring arrives.
Happy weekend – Hoping you find some time to ArtPLAY 🙂
See what's new in the Gallery using aA Designs.