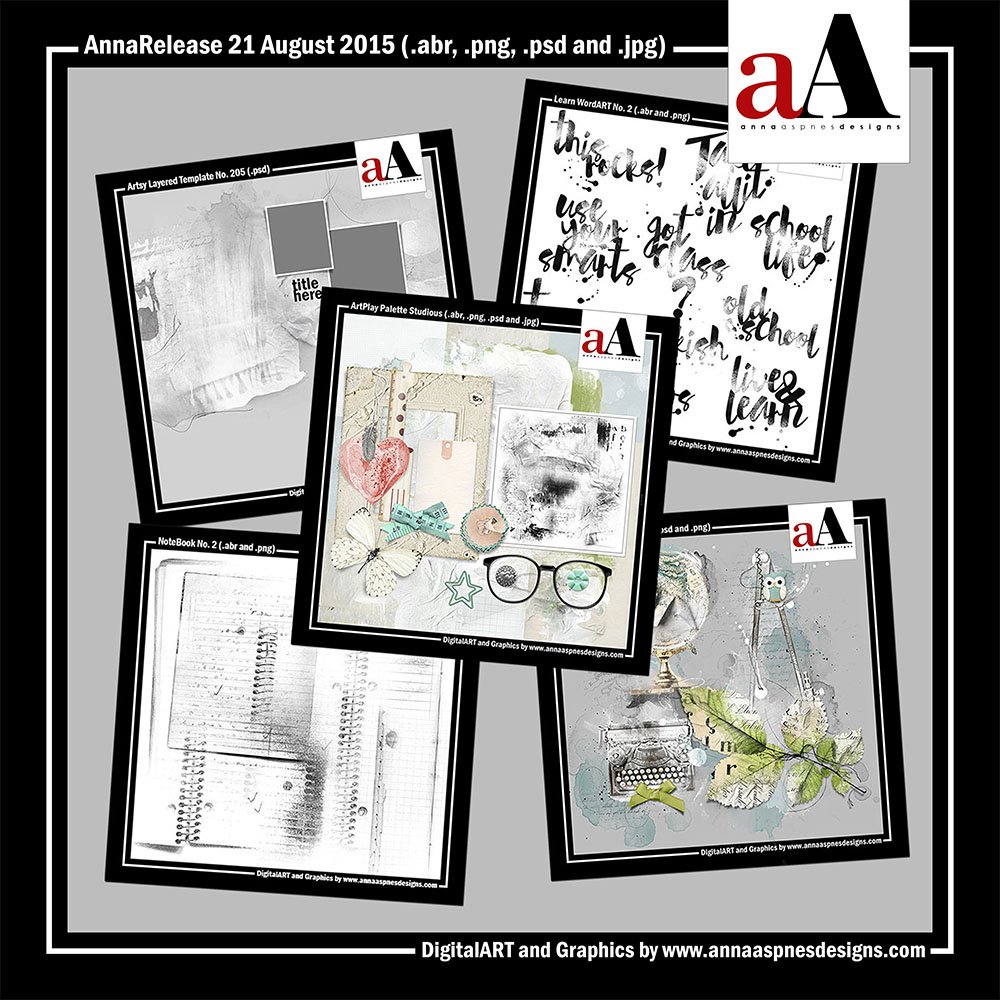 The Details. NewART has arrived in the aA store.
Each of the 5 individual digital products is 20% off or available as a collection discounted by 37% through Friday August 28, 2015.
Background and Origins. The children are heading back to school and we have been introduced to a fewer cooler mornings here in Colorado.  I wanted to design a collection that would provide a bridge to the seasons and around the notion that you're never too old to learn new tricks.  This is one of my constants – to learn something new each and every day.
Learning has been on mind a lot is past few weeks as I have concepted, written and embarked on teaching the new AnnBlendz classes – I am sharing EVERYTHING I know about in these session but also learning much myself in the process.
The colors are some of my favorite, fresh greens and calm blues, which are good for travel, being outdoors, and learning – All good ways to time your time.
Special Offer. This week I'm also running a FREE With Purchase Special Offer, in which you can get a 6th product to coordinate with the *Studious* collection for FREE when you make a purchase of $15.00 or more. Note that the wooden word elements will be added to your cart automatically once the minimum requirement has been met.
The 5 new releases and BONUS DigitalART product are shown and linked to the aA store below