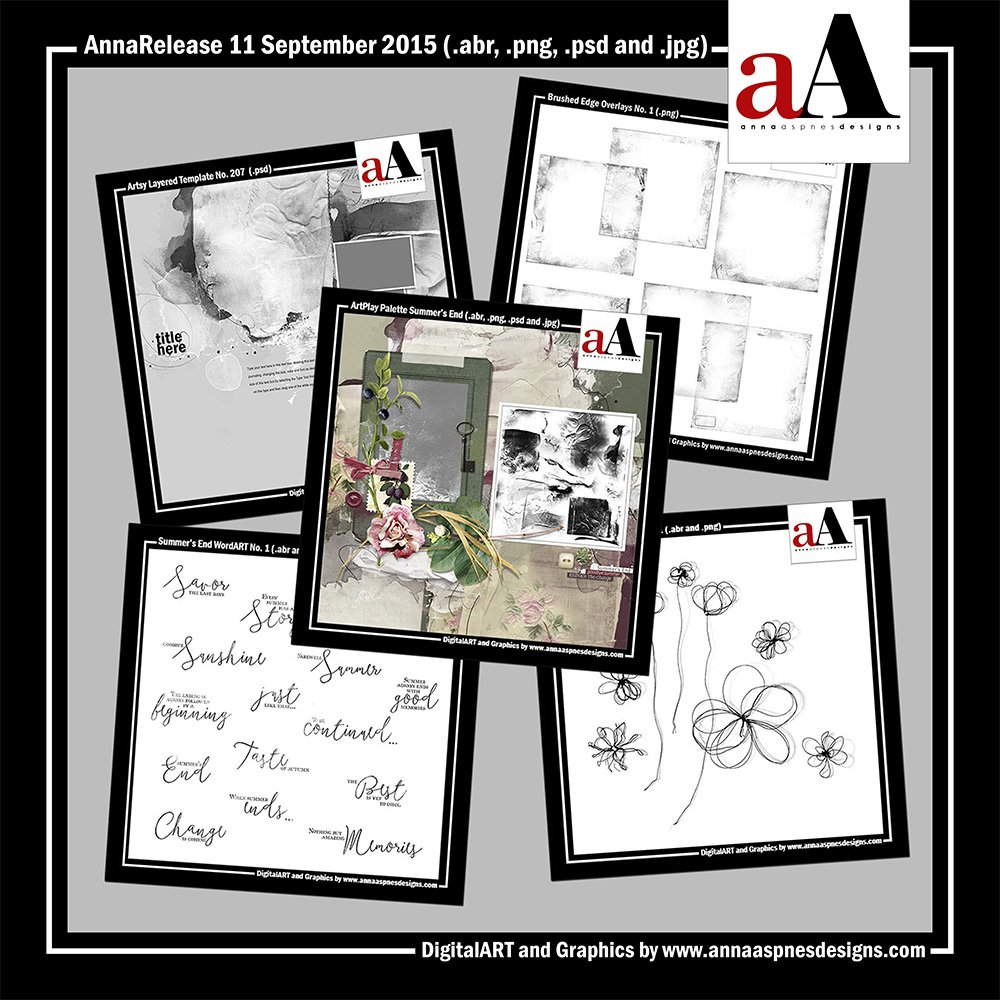 The Details. NewART has arrived in the aA store.
Each of the 5 individual digital products is 20% off or available as a collection discounted by 44% through Friday September 18, 2015.
Background and Origins. It's that time of year when the mornings are a little cooler but there is just enough green still in the trees to lull you into those last few days of those summer months. Summer is fine bu I like Autumn even better.
This week's collection is inspired by the deep plums and burgundy color palettes that I'm seeing pop up in the clothing stores at our local mall, providing a transition from pretty summer flowers to more robust Autumn fruits and berries.
There is no specific theme as is often the case – just a tilt toward appealing colors that have momentarily become my muse. This collection might work well for garden photos, flowers or harvest, heritage or adventures outdoors – but I will leave you to decide…
As always, I look forward to seeing what you create – Post your layouts here.