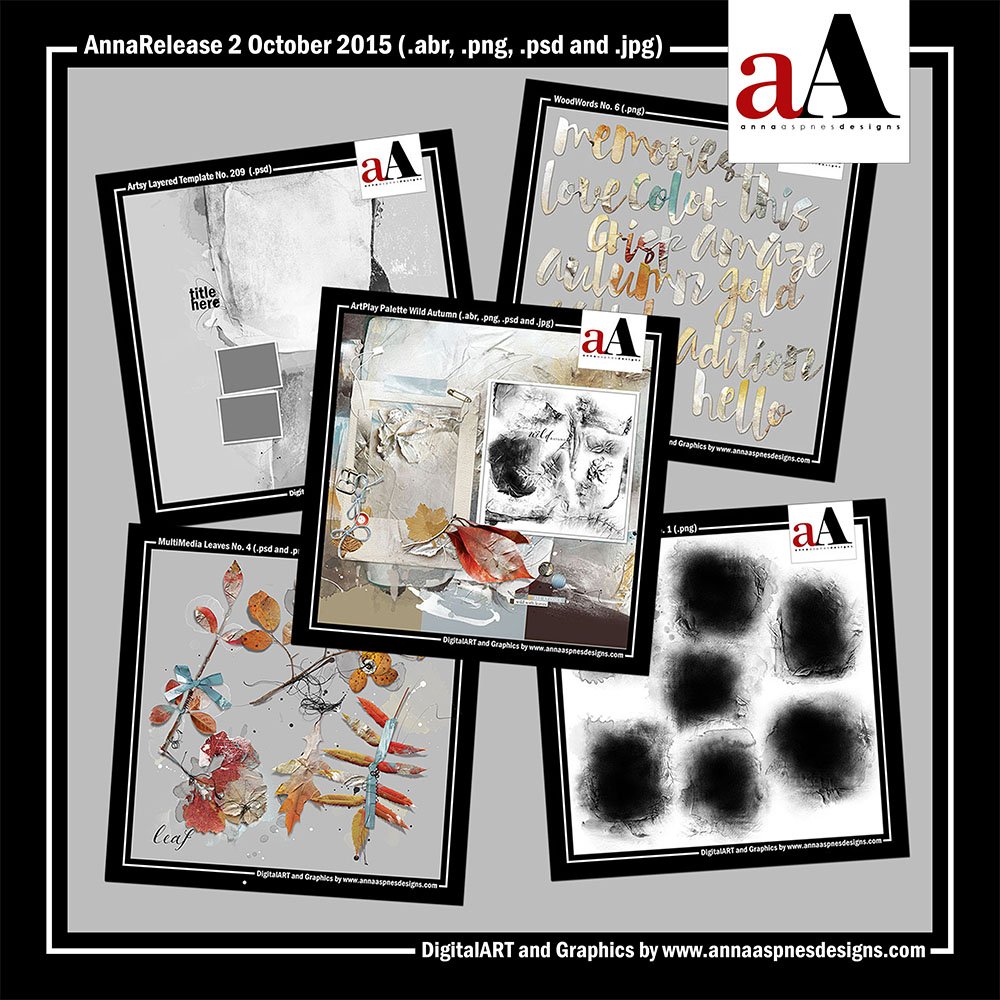 The Details. NewART has arrived in the aA store.
Each of the 5 individual digital products is 20% off or available as a collection discounted by 44% through Friday October 9, 2015 at 9am EDT.
Note that we are also offering the Simple FotoBlendz Template Album No. 2 at a discount of 50% for just one more week as it works particularly well with this weeks release and might make a great foundation for a 2015 Gratitude album, if you are thinking of creating one this year.
Background and Origins. Autumn is finally here! I have been secretly wishing it along for a few weeks now but this weekend promises to be a bit cooler and I'm looking forward to pulling out a few sweaters. I have never made a secret of loving the cooler weather which must hail from my British roots – Bring on the snow and skiing!
I am blessed to reside in Colorado where the skies are nearly always blue. We purportedly enjoy over 300 days of sunshine in this state which is more than even Florida. The blue tones in contrast to the yellows and golds definitely inspired this week's color palette, and I always get excited to see a bright red leaf.
Autumn-themed palettes are some of my favorite so this is the first of many.