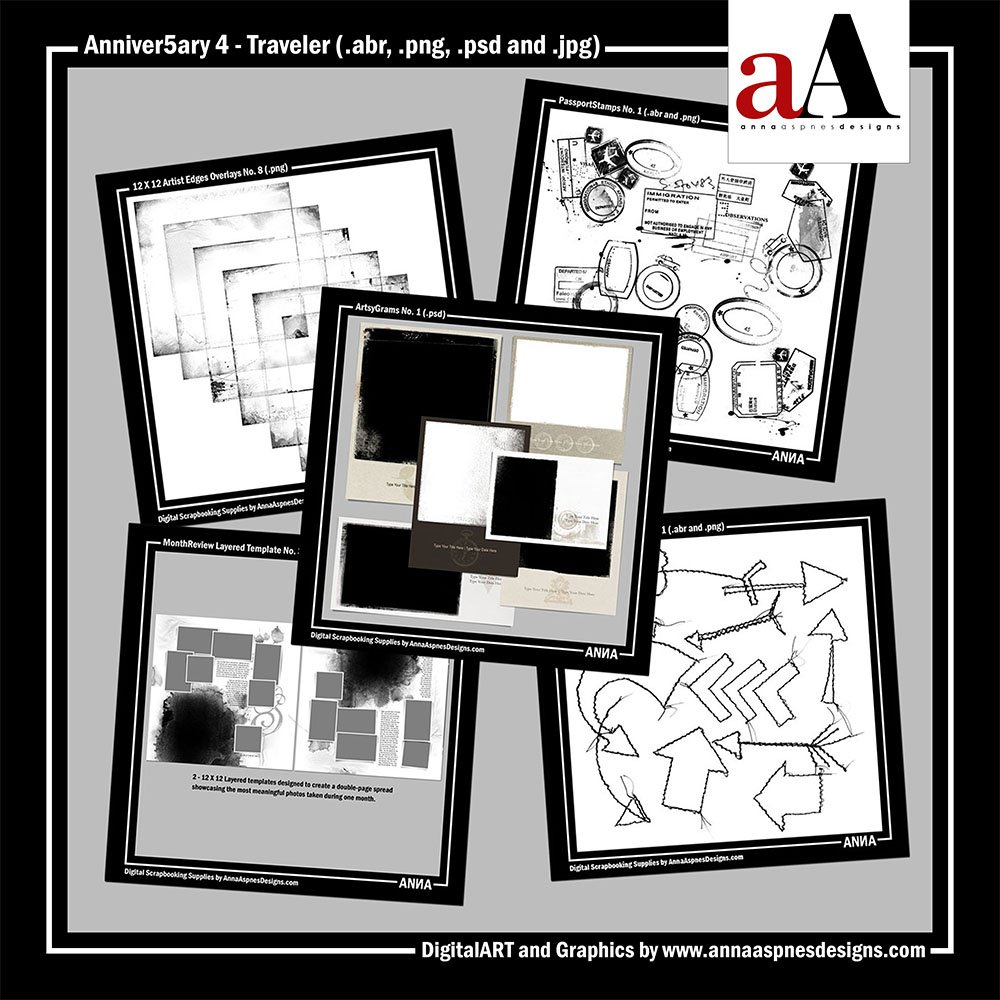 Anniver5ary Deal 4 is here. 
Every days for 5 days (September 5-9) we'll have a 5 product Special Edition ValuePack on sale for $5.00.
Anniver5ary Deal 4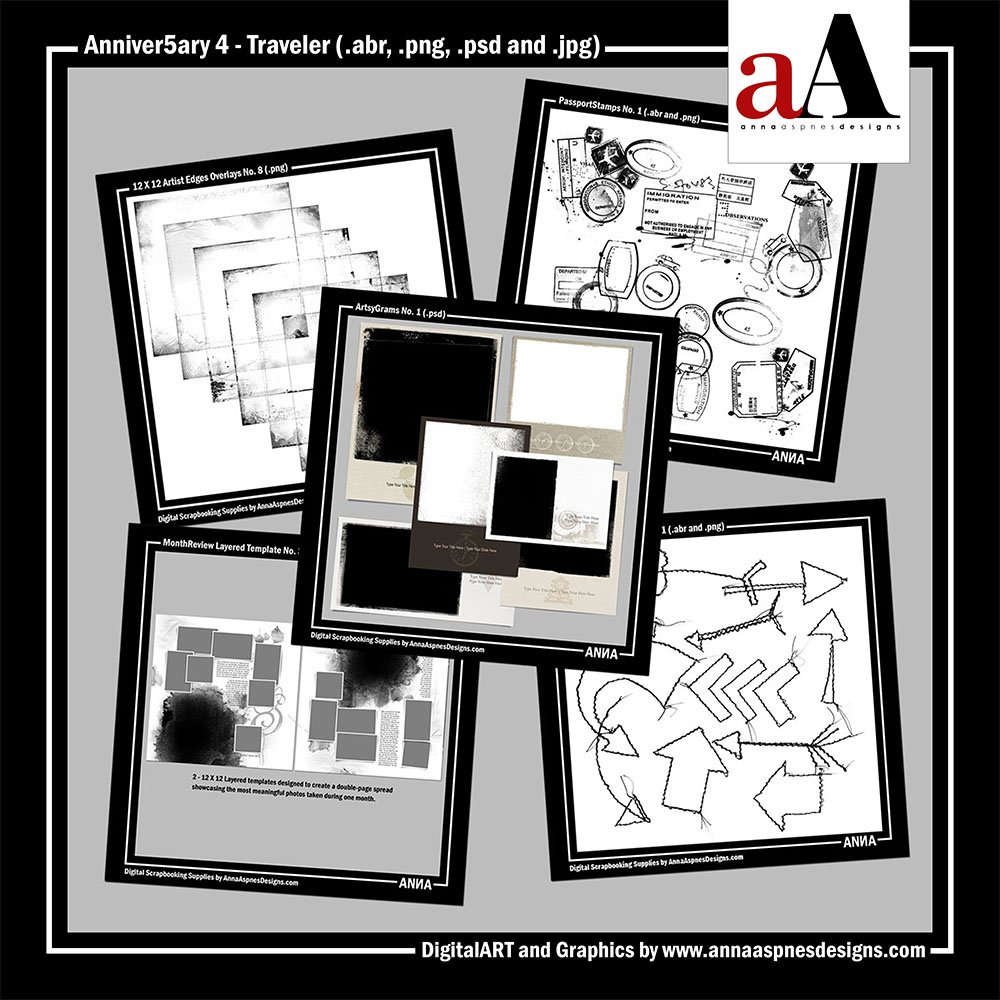 Anniver5ary Deal 4
The aA Special Edition ValuePack includes the following aA artsy digital scrapbooking designs by Anna Aspnes Designs:
Offer only available from 11.00 am through 11.00 am EDT.
BONUS DEAL. The co-ordinating ArtPlay Palette Traveler is also available for $5.00 for 24 hours only.