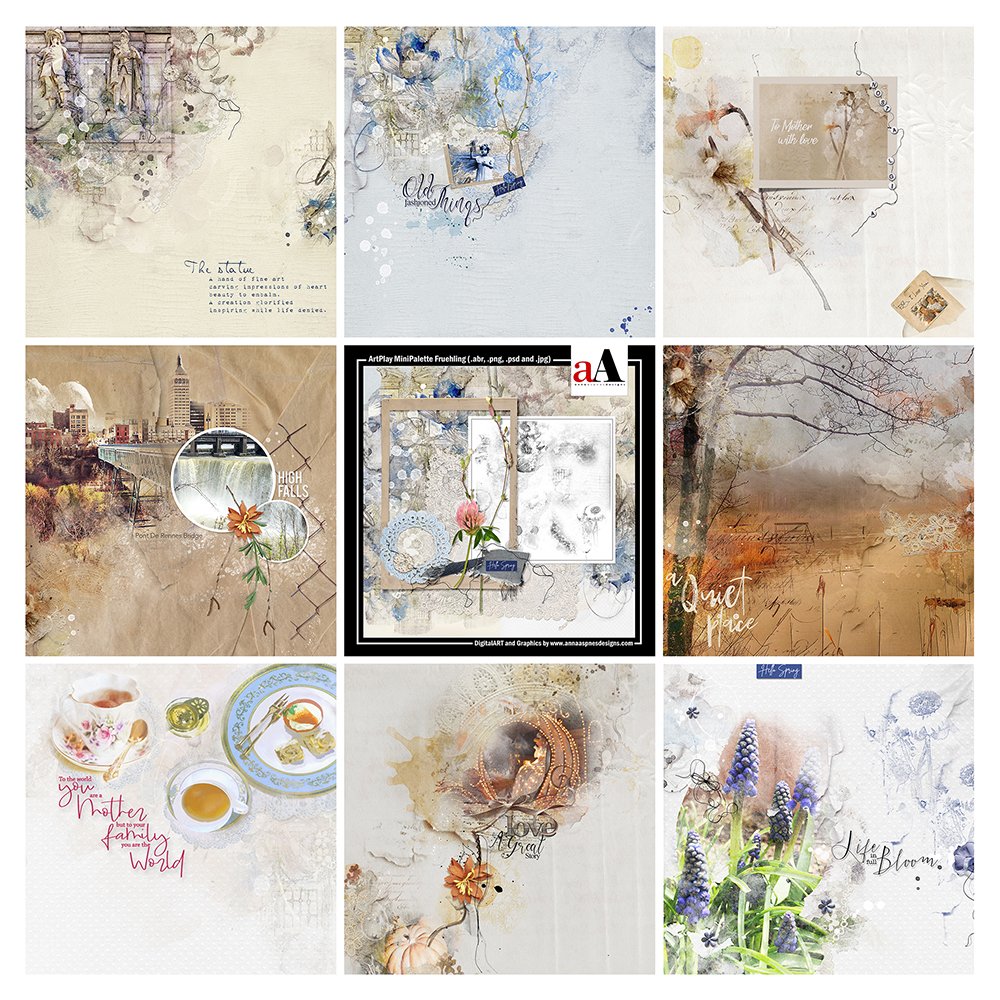 Happy Monday! Today we're sharing digital designs inspiration 05-06.
This inspiration post is intended to give you guidance on using new releases, specials and DigitalART by Anna Aspnes Designs.
ArtPlay Narcissus Inspiration
The aA Creative Team members have been making the magic happen with NEW DigitalART products at Anna Aspnes Designs.
More digital designs inspiration can be located in the AnnaGallery and the AnnaTeam Layouts board on Pinterest.
See our Gallery HighLights by clicking on the images to access complete digital design supply lists.
You will also find process notes and digital scrapbooking tutorials from each team member to provide new digital inspiration for using aA DigitalART designs.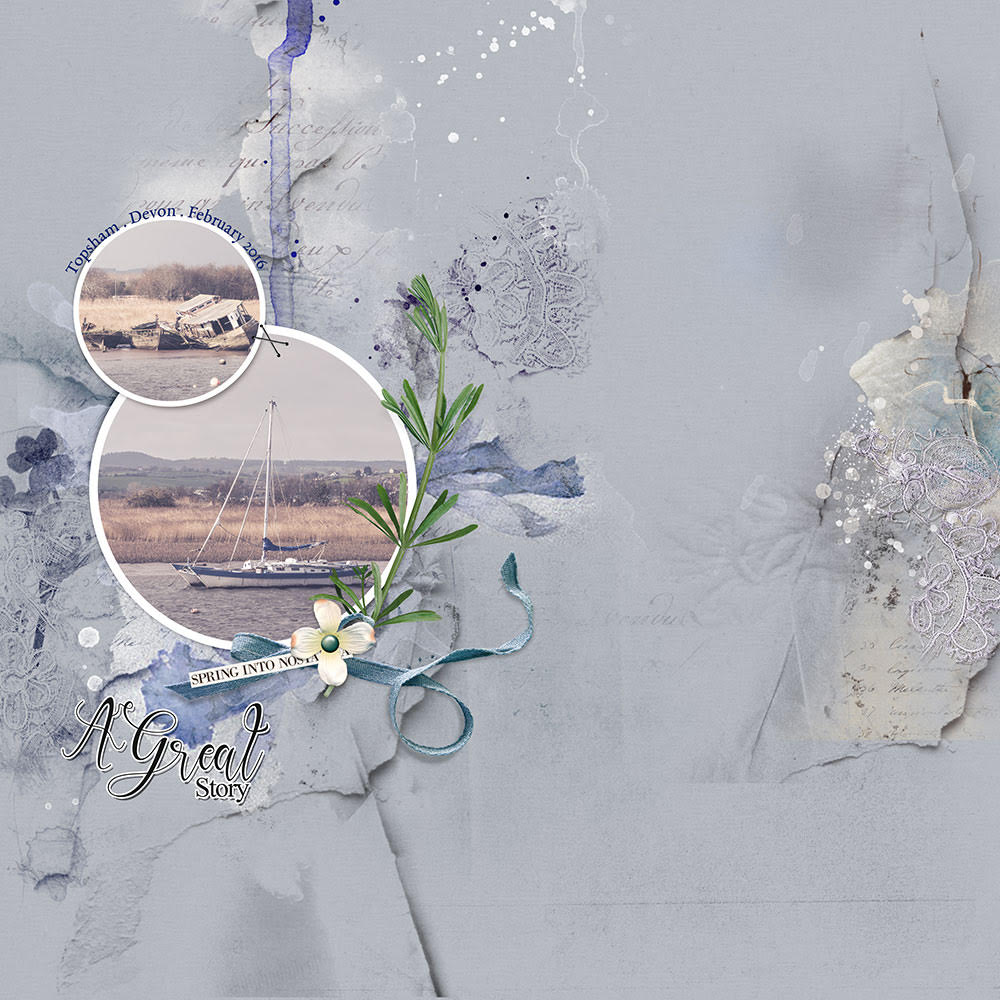 Hello Spring  | Viv
Stroke Your Titles
Create a Sticker Effect for your WordART titles.
Add a white Stroke Layer Style to your titles with a Drop Shadow Layer Style to add dimension.
This technique adds visual interest and a traditional component to your design.
Notice how the title creates a visual triangle with the 2 frame elements that share similar properties.
See also: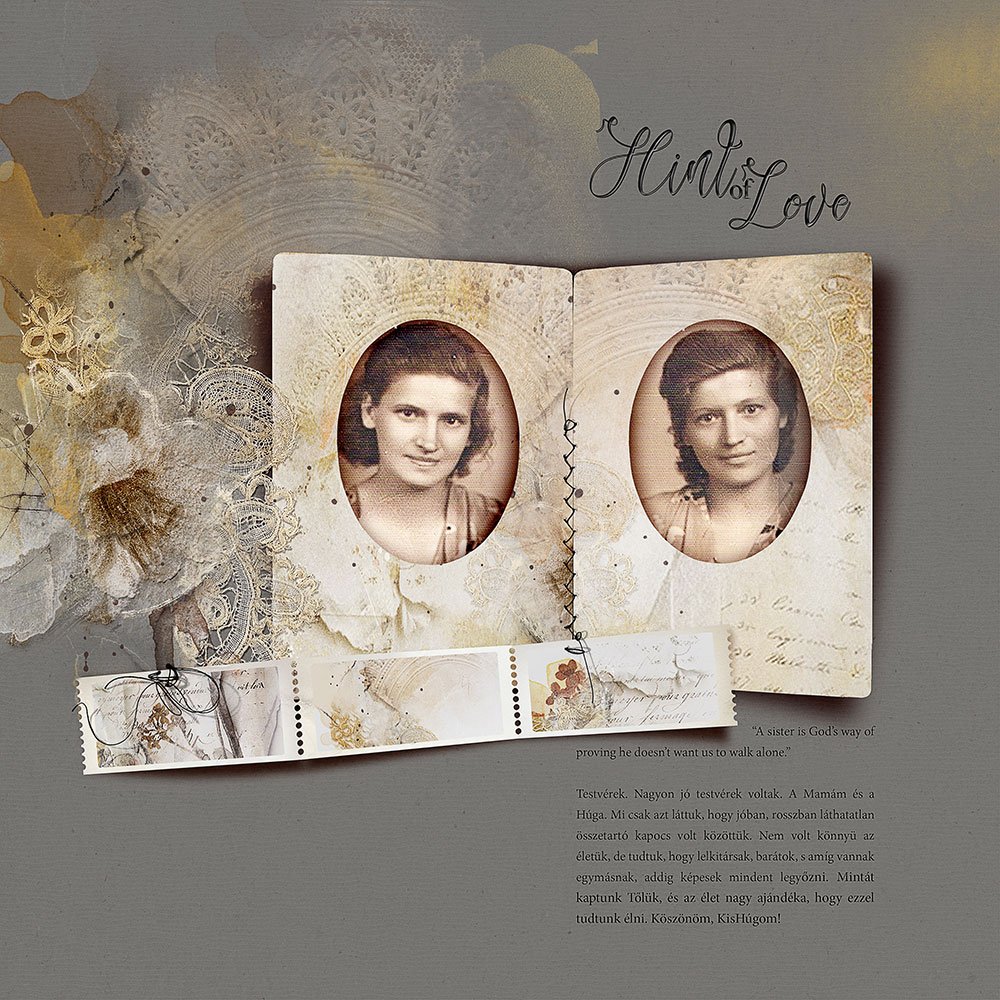 Sisters | Margo
Anchor With Stitching
Adhere Frames to your digital layouts using Stitching.
This gives the appearance that the elements are being realistically anchored to the page.
Don't forget to add Drop Shadow Layer Styles to complete the effect.
See also: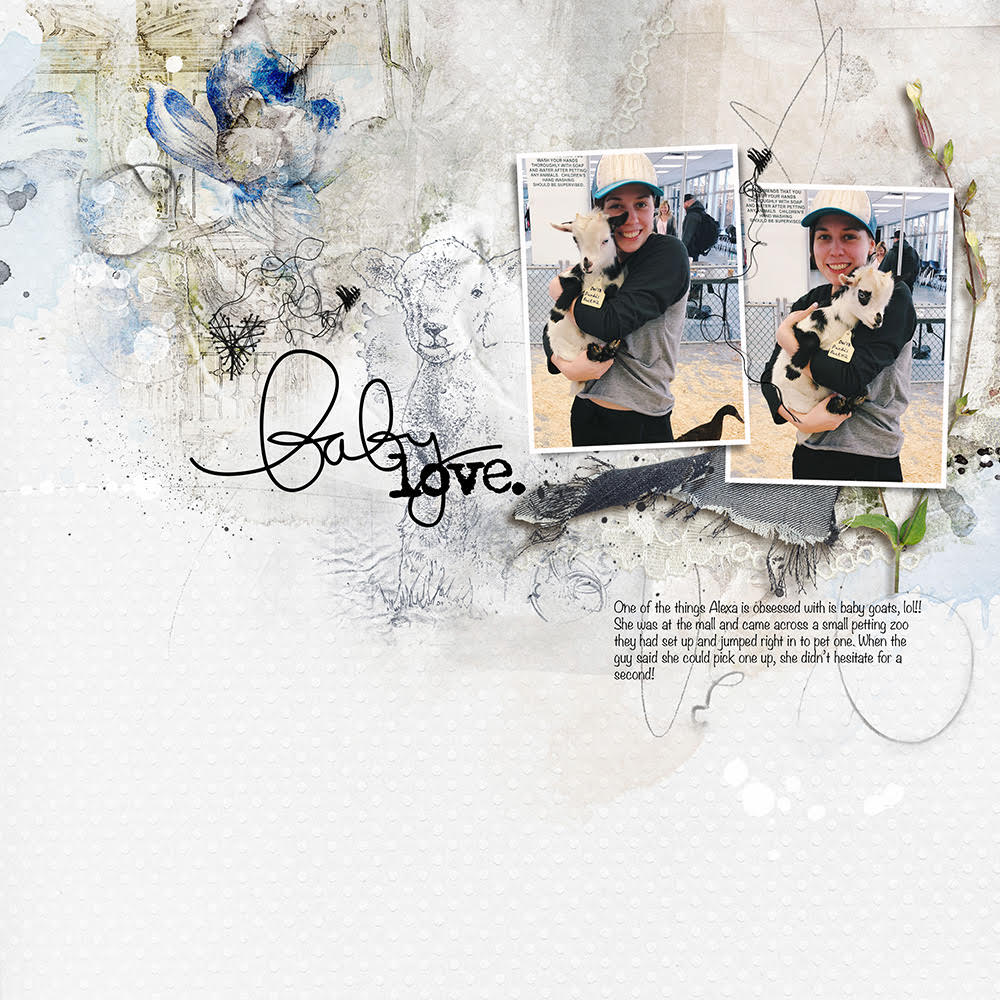 Baby Love | Heather
Color Coordinate
Select your DigitalART supplies based on the colors in your photos.
Dominant muted or neutral tones should be selected as a foundation.
Less prevalent brighter colors in your images can by supported by these more eye-catching hues in smaller doses
Notice how the blue flower pulls out the blues in Heather's photos.
See also:
Want More Digital Artistry and Scrapbooking Inspiration?
Find more Digital Designs Inspiration Narcissus in the AnnaGallery and check out the current releases.
We invite you to post your pages and share your digital scrapbooking and artistry layouts so we can cheer you on.