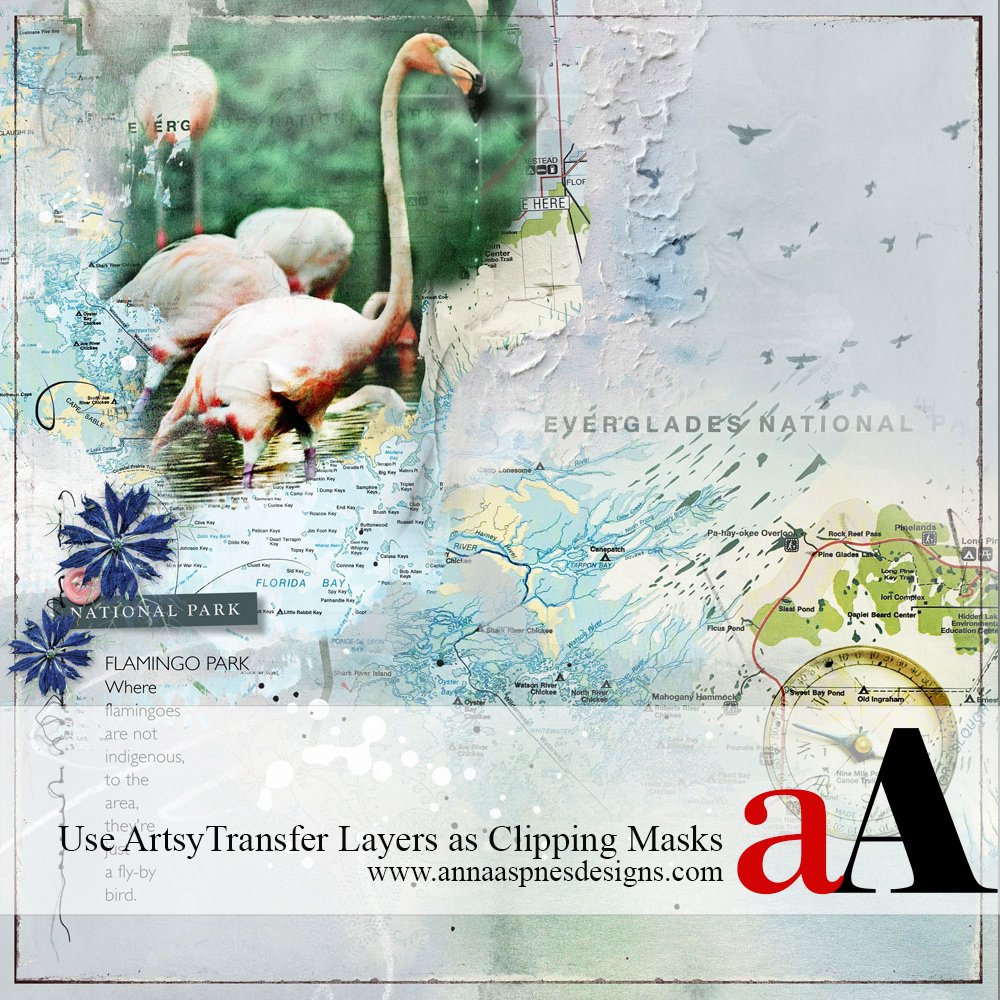 Creative Team Member, Miki, shares her ArtsyTransfers Clipping Mask tutorial.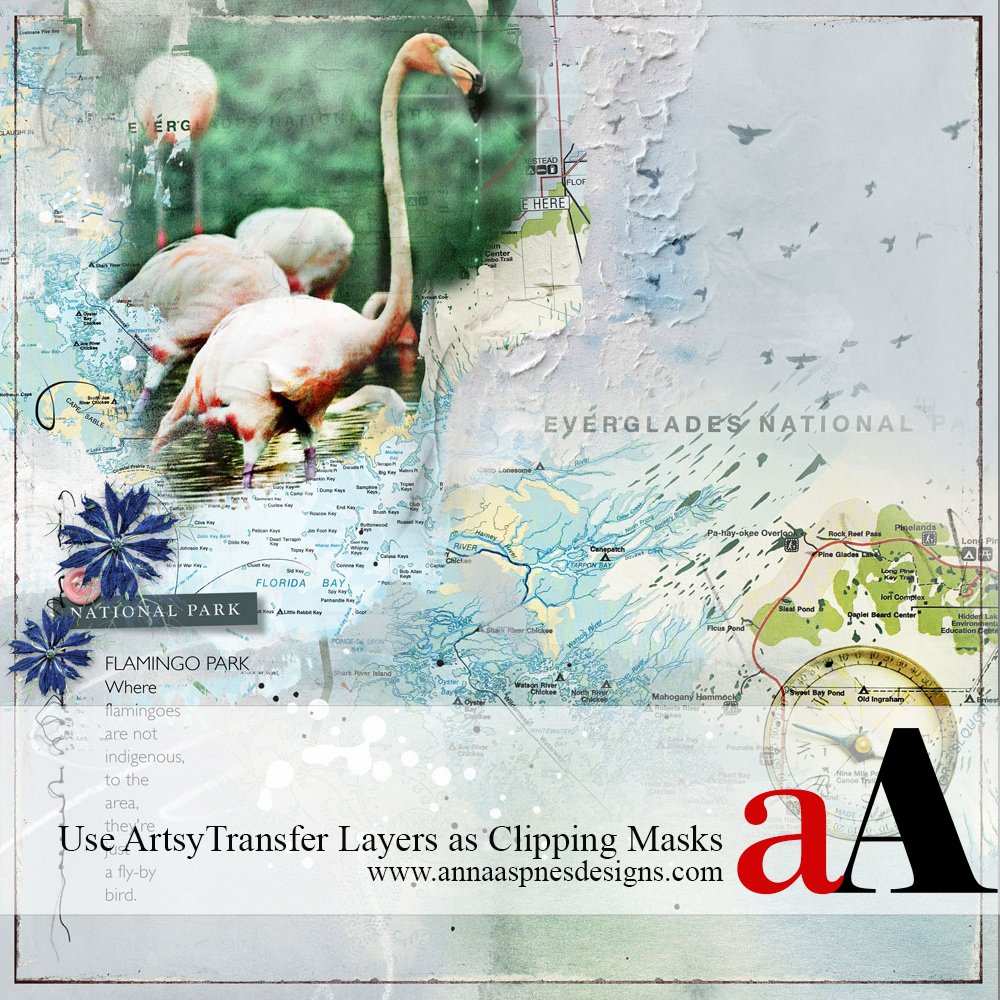 ArtsyTransfers Clipping Mask Tutorial
You can clip photos and images to the various layers in the multi-layer ArtsyTransfer files to create quick and easy blended artsy digital designs in Adobe Photoshop and Elements.
1. Choose an ArtsyTransfer. Open the .psd files from the ArtsyTransfer set of your choice. I chose a Transfer from ArtsyTransfers Glacial.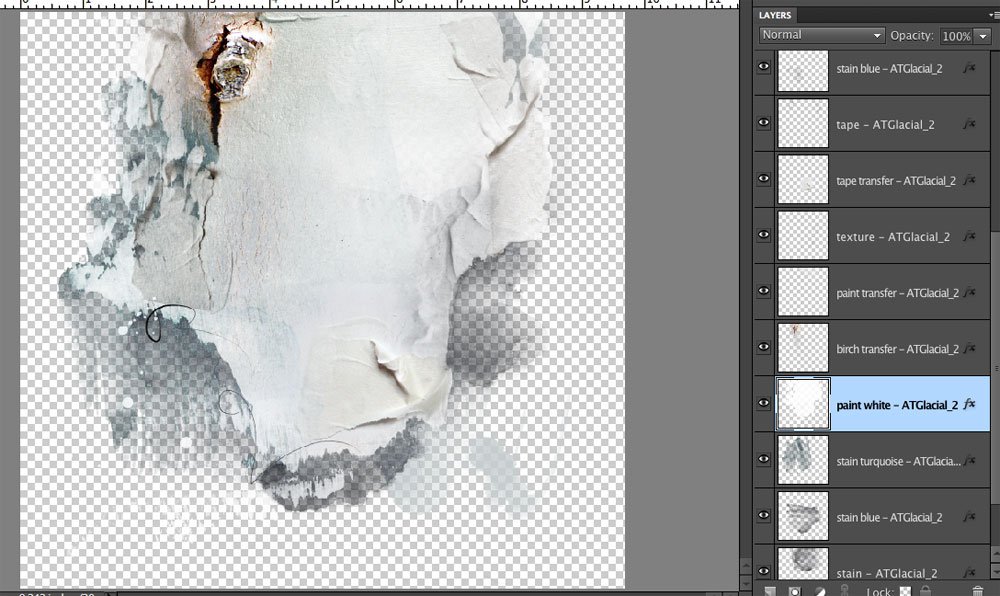 2. Clip Photo to ArtsyTransfer Layer. Select the largest of the paint layers and move your photo above this layer in the Layers panel. Highlight both layers. Clip the image to the paint layer (Option + click (Mac) or Ctrl+Alt+G (Windows). When the Option/Alt key is held down, the cursor turns into the wedding rings icon, shown between the top two layers. Clipping an upper layer to the layer below creates a mask for the upper layer. Re-size the image or layer mask as needed.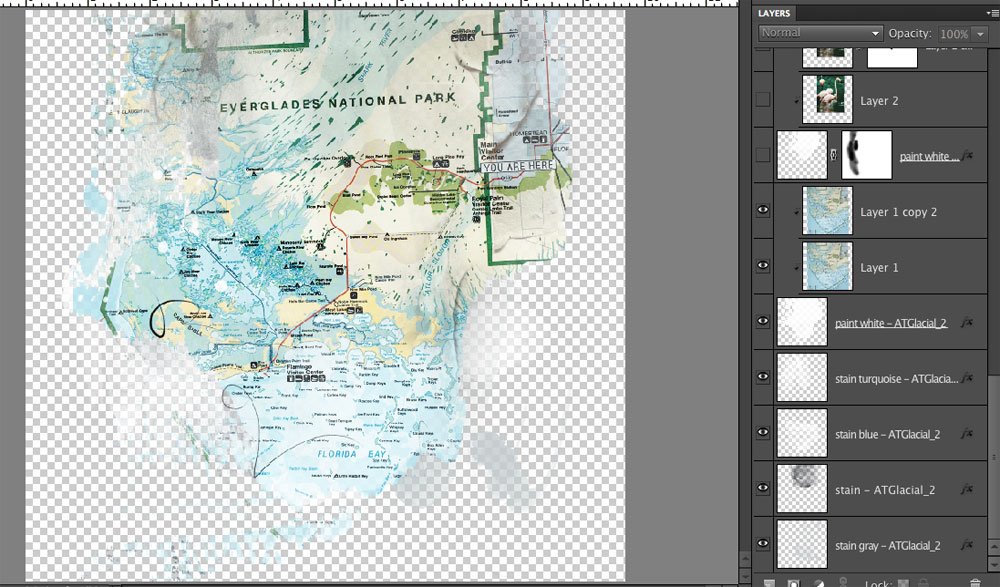 3. Repeat. Duplicate the large paint layer, re-size as needed and move it above the clipped image. Clip a second image to the re-sized paint layer as described above. Experiment with Blending Modes or turn off layers to increase the complexity of the design.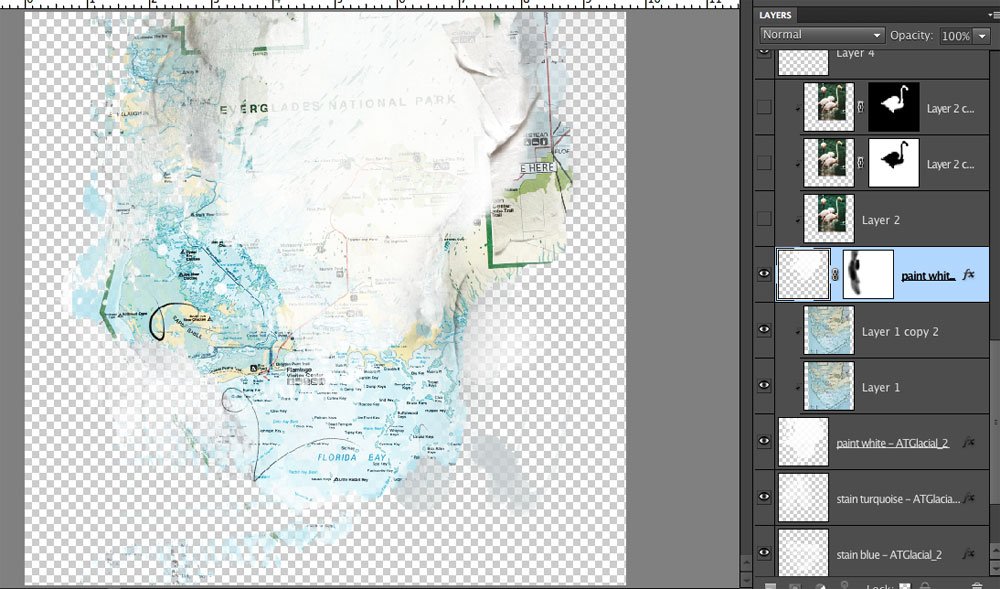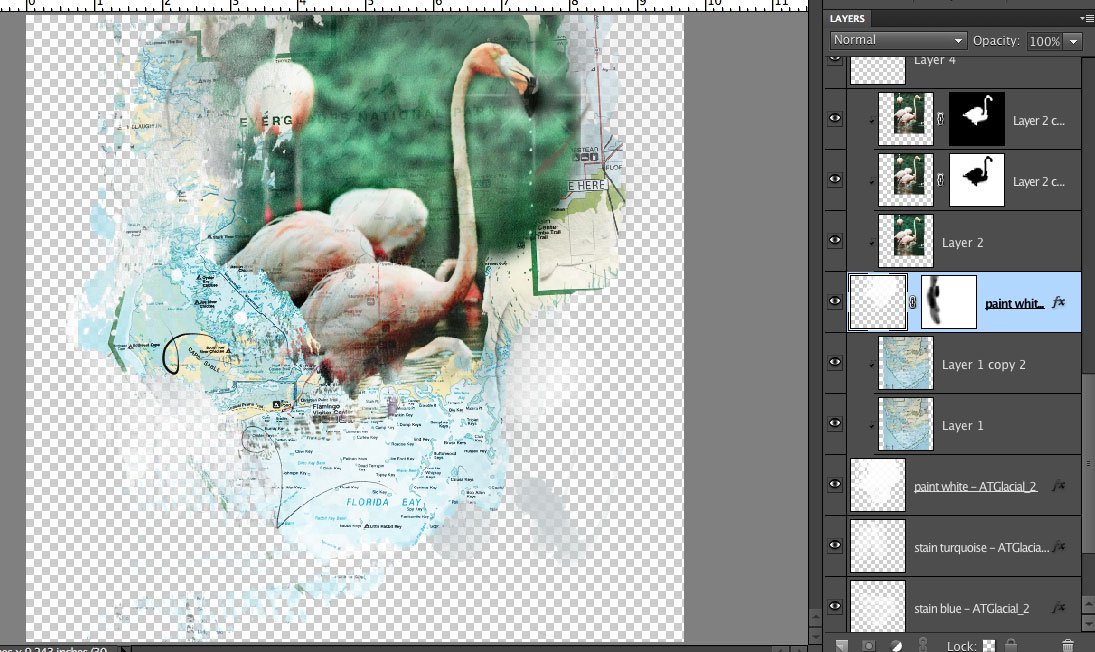 4. Create a Composite Image. Highlight the upper most visible layer and press Alt (Cmd)+Option+Shift+E. Drag the image onto a new the 12 x 12 layout. Move the artsy paper of choice behind your composite image.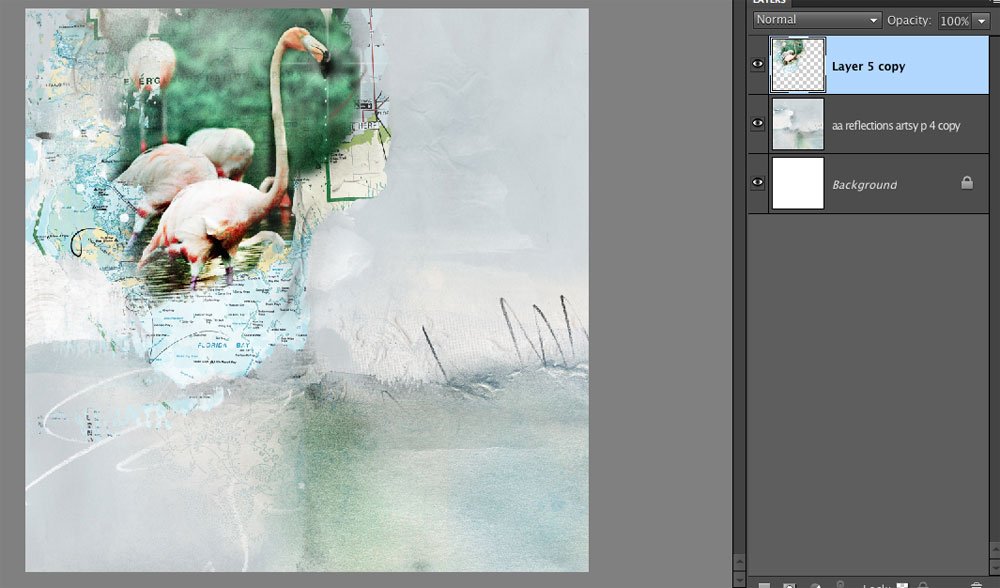 5. Embellish Layout. You can complete your layout by adding the WordART, FotoBlendz Clipping Masks, Textures, ArtsyTransfers, Elements and Brushes of your choosing. A mix of dimensional and brush elements creates visual interest in the finished design.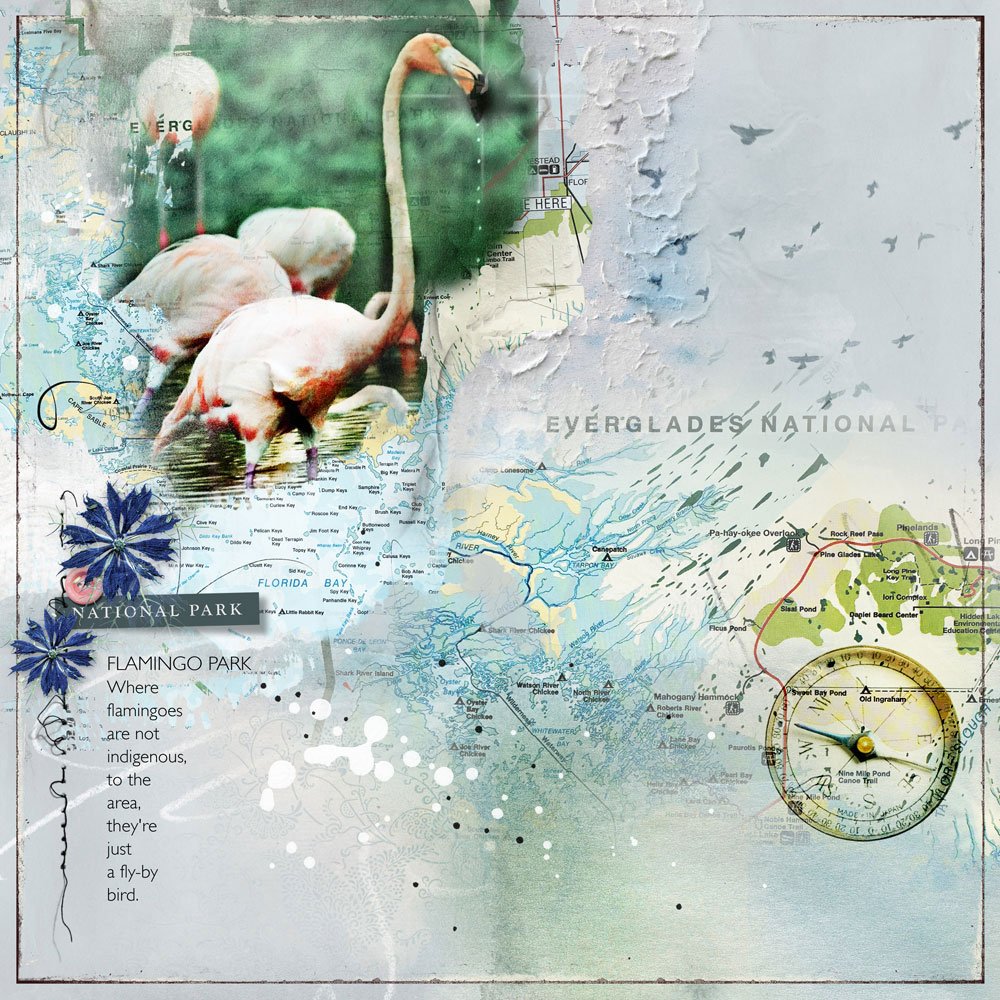 Click on the above photo for additional process notes and supplies used.