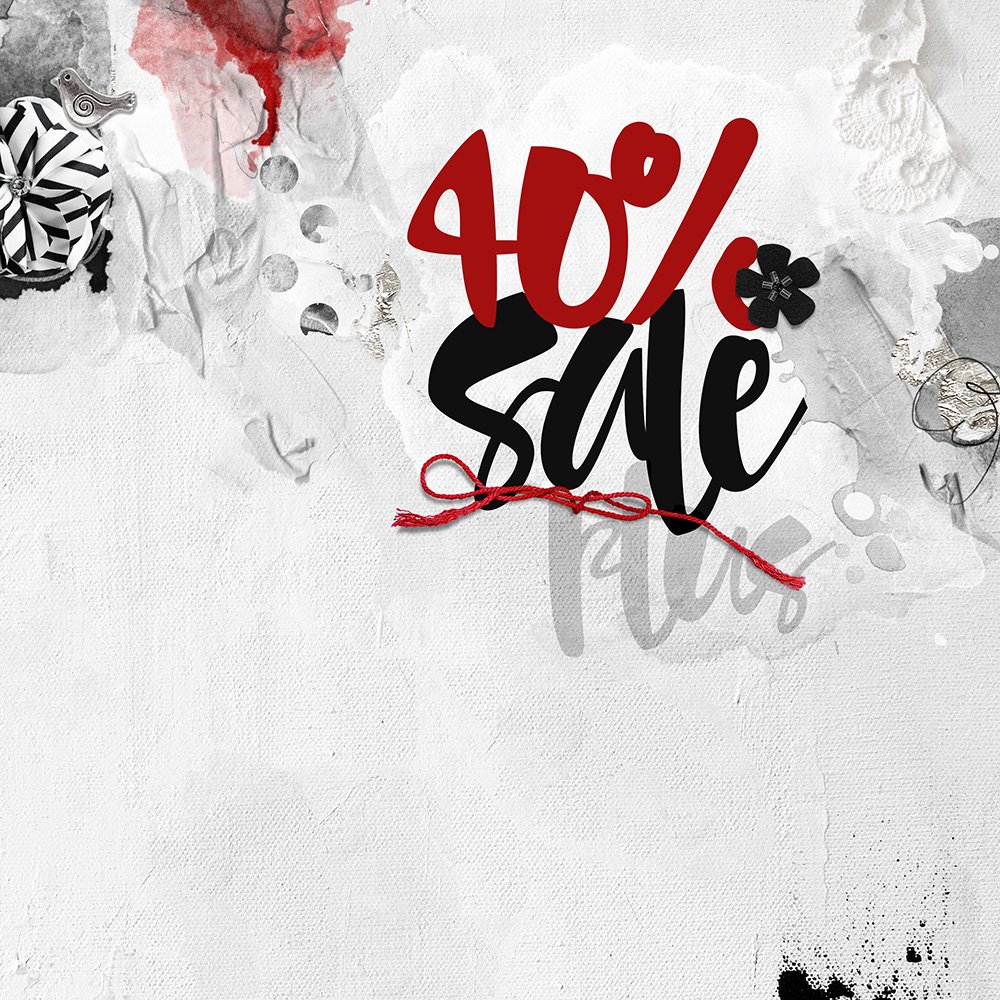 Big 40000 Special Event Offer Details have arrived.
We are getting close to a Major Milestone of 40,000 AMAZING artsy digital scrapbooking and artistry layouts in the AnnaGallery.
This WILL coincide with Oscraps FALL event for MASSIVE creative FUN.
Big 40000 Special Event Offer Details
SAVE 40%

STORE-WIDE (SOME EXCLUSIONS)
SALE Details
aA Big 40000 Special Event takes place NOW  through Monday September 04, 2017  Eastern Standard Time.
Use this time converter to find out the time difference in your part of the world.
EXCLUSIONS: 
Licenses, Education/Classes, GiftKardz, ValuePacks, On Sale and aA DigitalART products released in the last 12 weeks.
There is nothing more frustrating than purchasing aA DigitalART products and then have them immediately go on sale.
FREE

ARTSY TEMPLATE MULTIPACK WITH $20 PURCHASE SPECIAL OFFER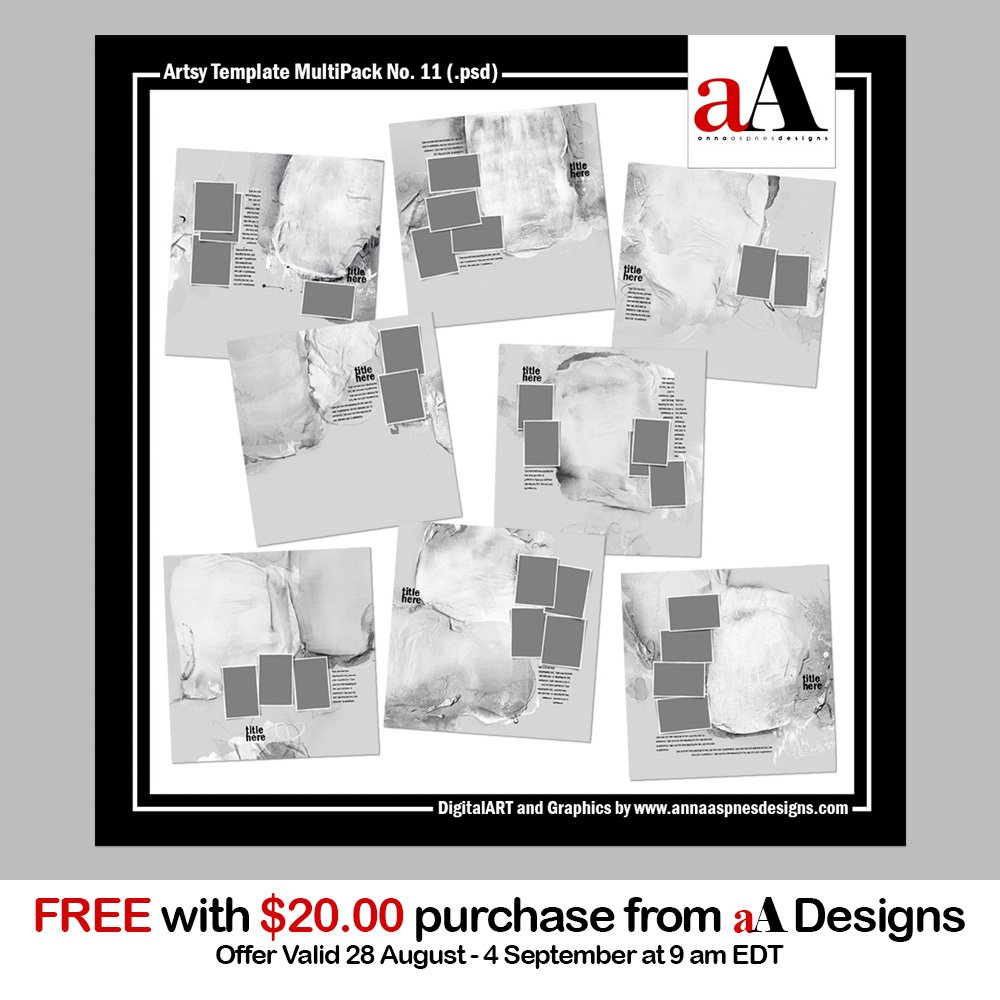 Note that this is the amount after all discounts have been applied.
The pre-discounted total in your cart must be $28 or more before the FREE With Purchase offer activates and changes the cost of the Artsy Template MultiPack to $0.
Automatically added to your cart at checkout during the aA Big 40000 Special Event.
This Artsy Template MultiPack is also available for purchase.
40000 CHALLENGE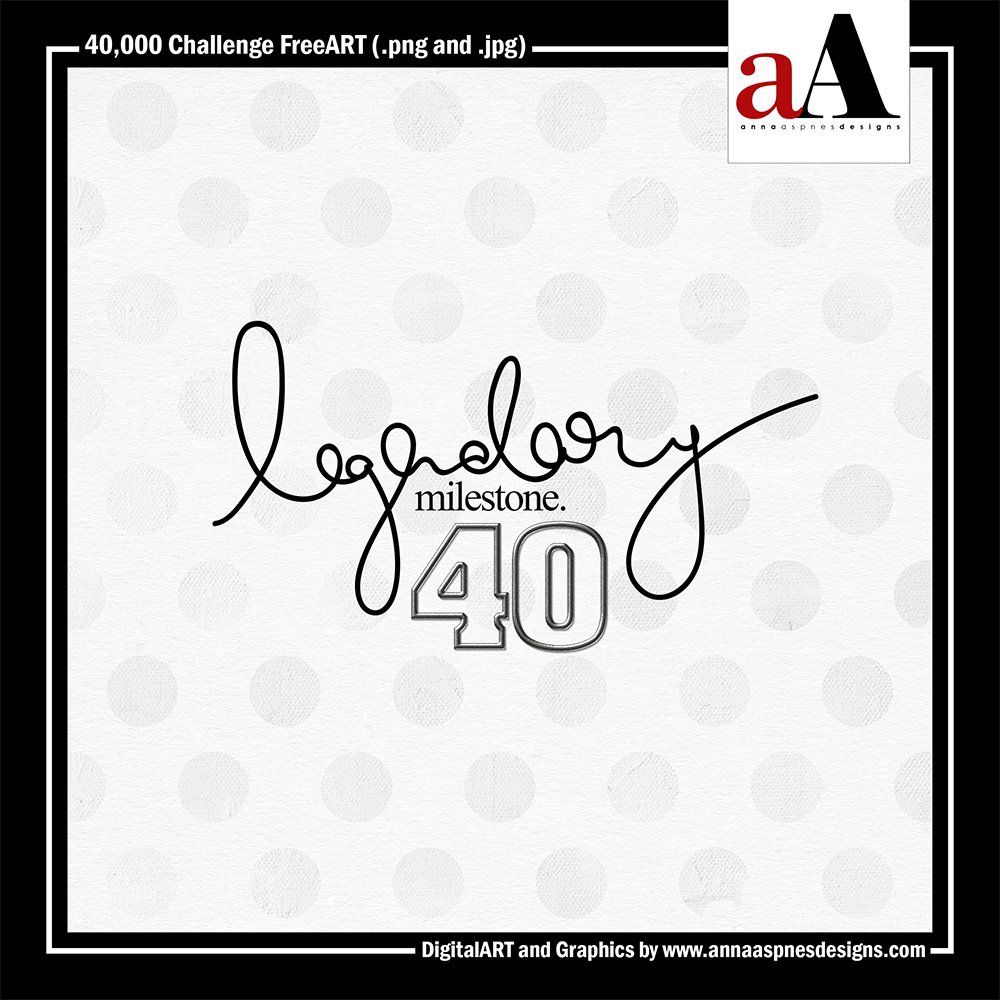 Take part in the 40000 Challenge.
And randomly win ONE of 10 X $4.00 GiftKardz to the Anna Aspnes Designs.
Download the Big 40000 Challenge FreeART and head to the Forum to get all the details.
We're also going to be giving away $10.00 GiftKard to 'THE 40,000 layout' posted in the AnnaGallery. 
So NOW is a really GOOD time to start sharing your pages if you are new to the Anna Aspnes Designs community.
I will be sharing some of the aA Creative Team favorites over the next week to inspire you.