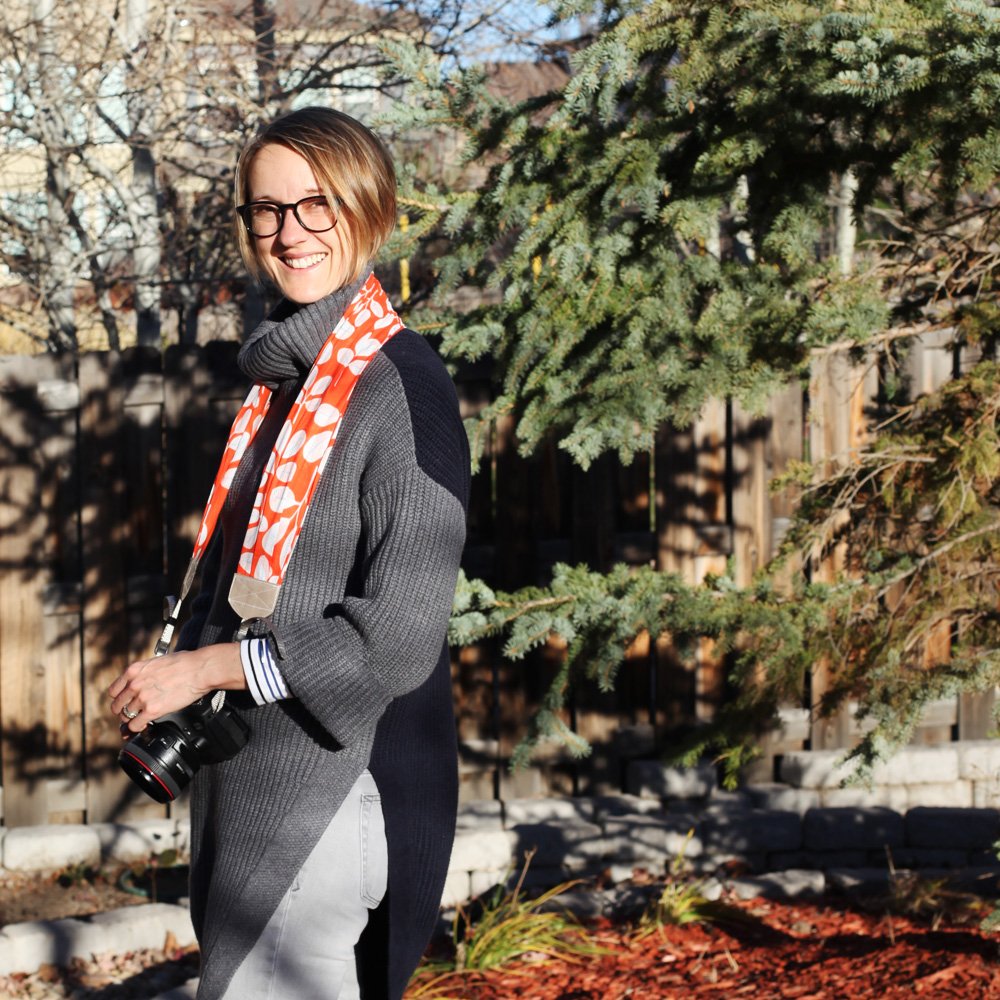 In this post, I'm sharing a new favorite camera accessory, Bluebird Chic Camera Scarf Straps.
Bluebird Chic Camera Scarf Straps
Something a little bit fun and different around here has been a new camera 'scarf' strap.
I use my Canon 60D a LOT for work and major events, but it's heavy, cumbersome and the standard strap digs into my neck.
I am definitely a creature of comfort.
As iPhone camera technology has improved – I have been less inclined to pick up my beloved SLR.
Bluebird Chic had been a bit of a game changer.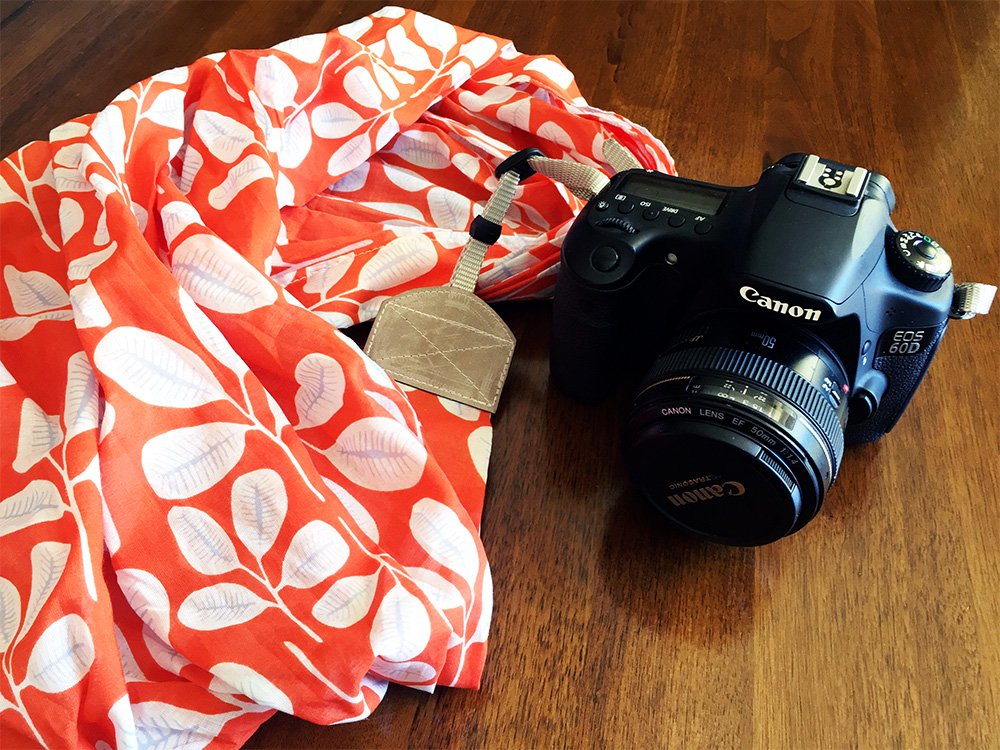 Blue Bird Chic is a handmade business located in the greater Miami area specializing in high quality scarf camera straps.
They are designed to keep you stylish and comfortable when you are on-the-go with your camera.
While the strap does not change the weight and size of my camera.
It certainly makes it a LOT nicer and more comfortable to carry.
Not to mention making me look a bit more fashionable too.
The scarf aspect transforms simple equipment into something a bit more chic and functional to carry and wear.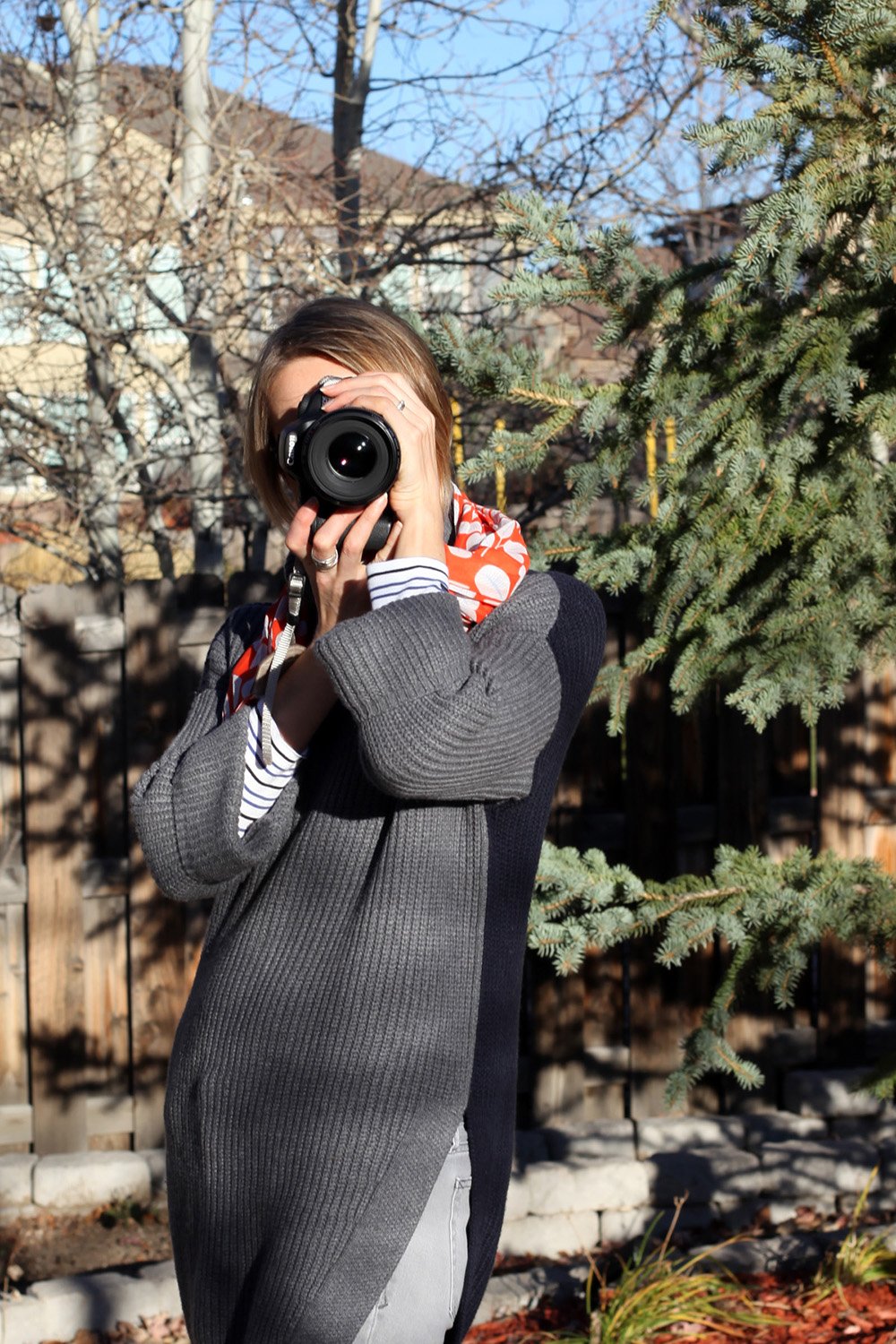 You can accessorize for every season.
I have the Sweet Clementine which is perfect for Autumn.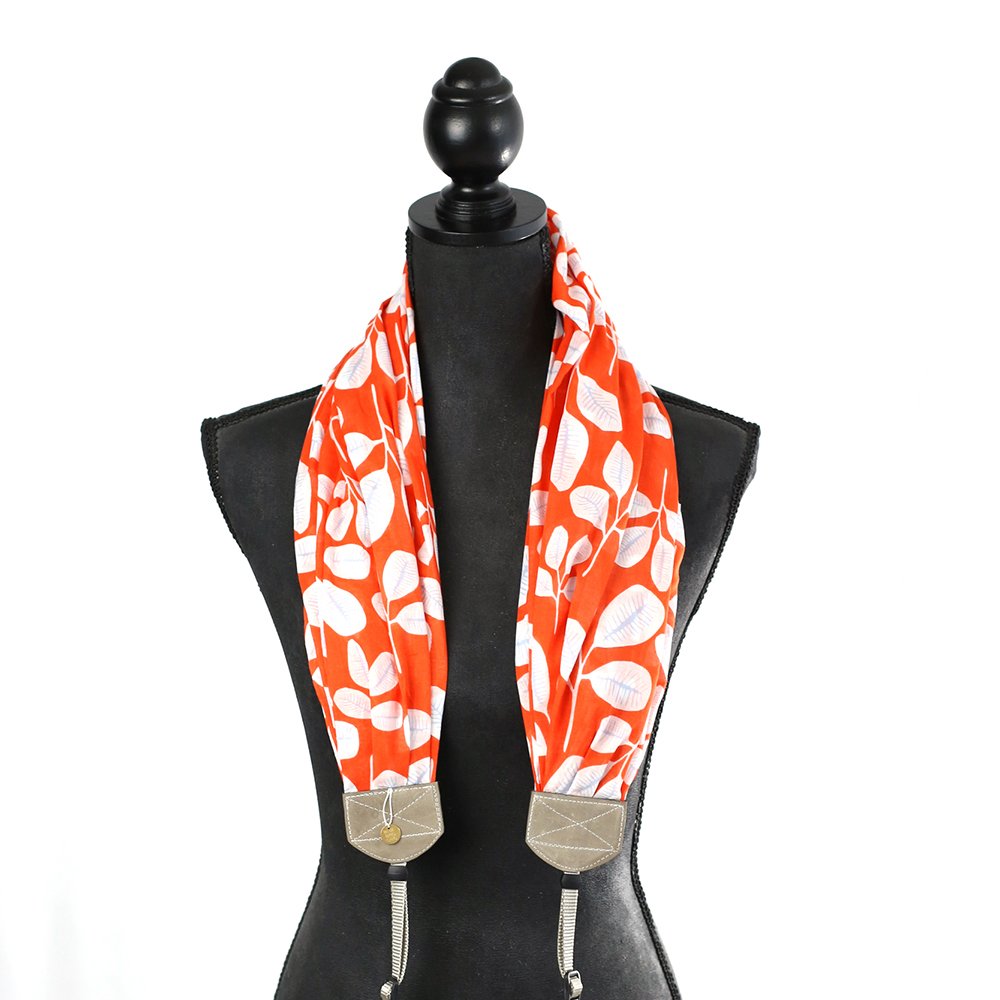 The bright orange fabric with leaf motif is paired with gray leather and works really well with a cream or gray sweater.
The more neutral scarves would work really well with brighter colors.
This particular scarf is also made with organic cotton which I love.
Anything organic and I'm there! I'm a big believer in supporting less chemicals and more natural to prevent disease and protect this planet.
Even if it costs a bit more – I make adjustments elsewhere and buy less in general.
Bluebird Chic embraces the changing seasonal color palettes and weights of fabric.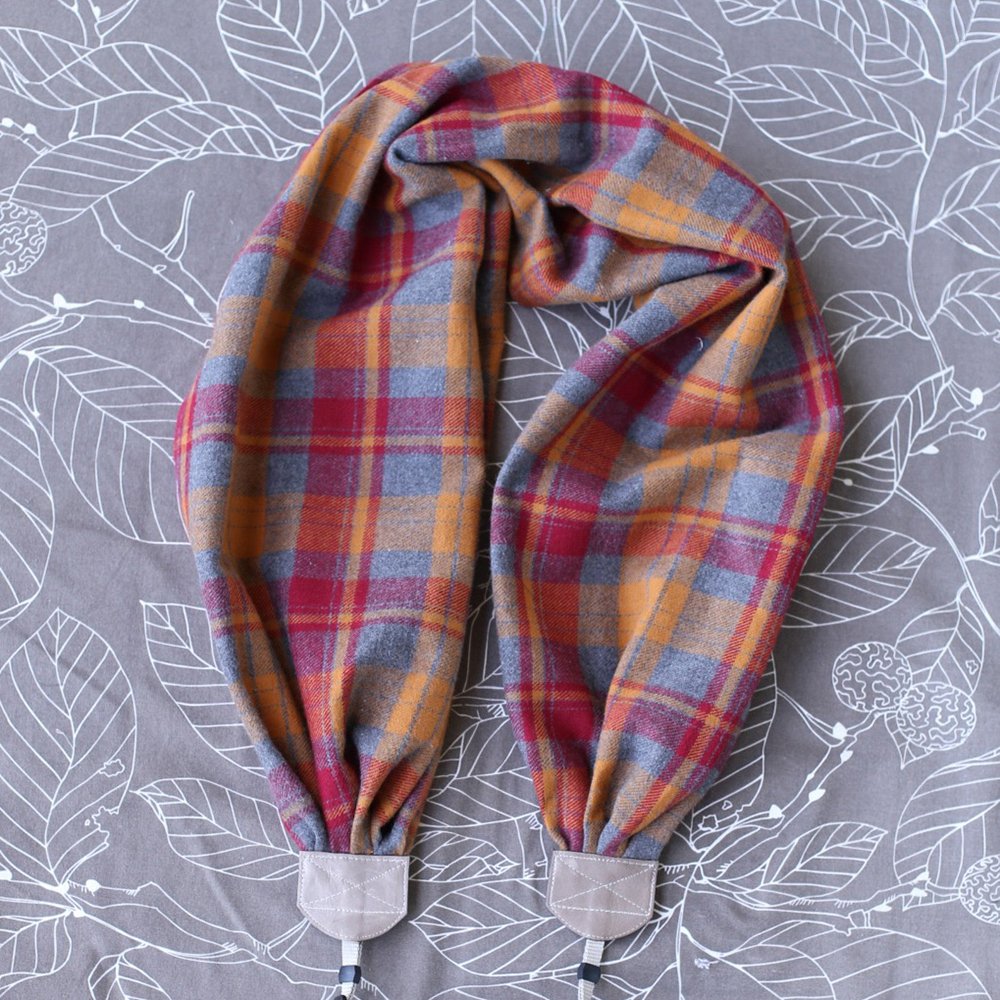 And there are new collections for each transition
See the latest Limited Edition Scarf Straps made with autumn fabrics including cozy flannel styles in seasonal colors.
There is also a beautiful stitched white on white cotton for a chic classic look.
Christmas arrivals coming soon are fabulous – They'll be perfect for out upcoming family Christmas in Scotland.
I was recently invited to become an ambassador for Bluebird Chic.
So you will see me around looking Chic in Blue Bird.
I am also in love with this one – As I'm such a big fan of black and white type.
And Ella has her eye on this strap.
You can SAVE 20% off my ambassador selection – the Sweet clementine style. 
The following code is active through November 21, 2017, and is valid at Bluebird Chic.
aADESIGNS20
Also checkout my feature here.
Maybe something to add to your Christmas wish list this year?
Mine certainly makes me super happy 🙂