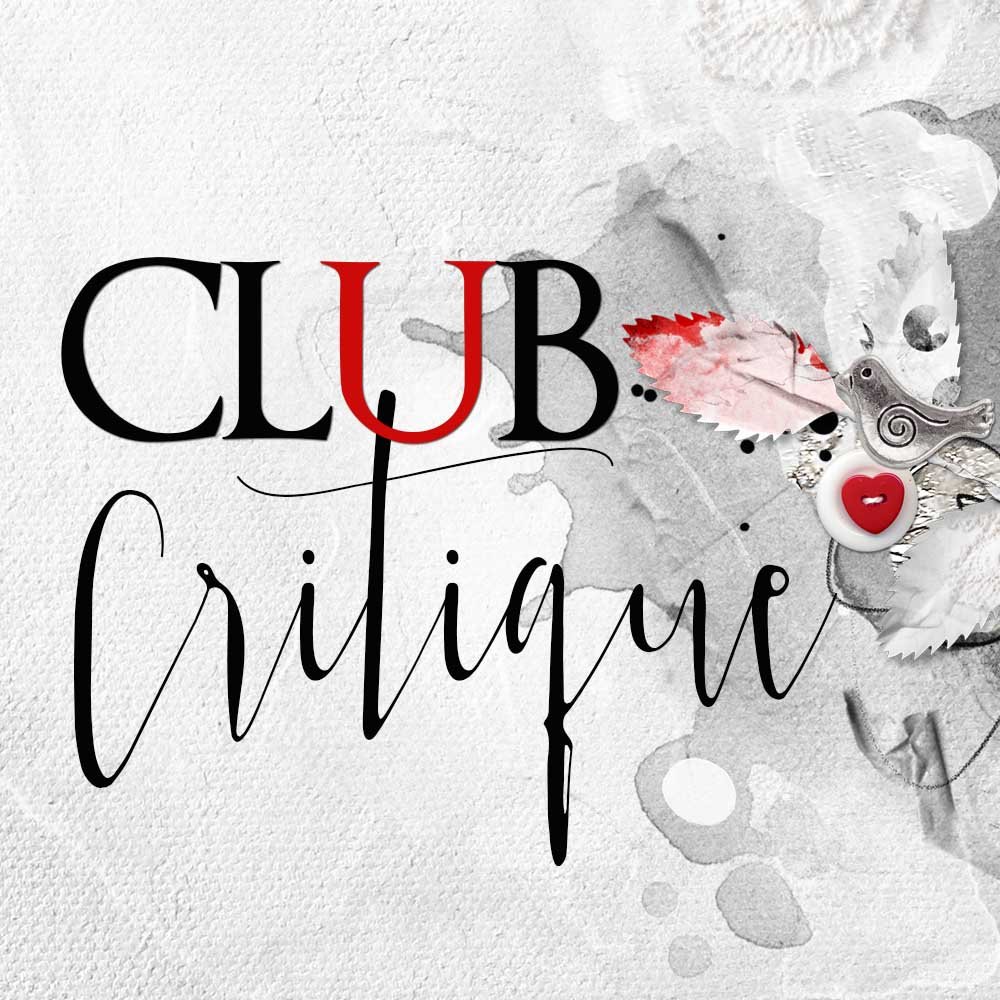 Today, I'm revealing Club Critique 2018, a brand new aA educational offering for the New Year.
Club Critique 2018
Club Critique is the BEST way to improve your Digital Artistry in year 2018.
ALLOW ME MENTOR AND GUIDE YOU TO DIGITAL GREATNESS THROUGH THE NEXT 12 MONTHS.
1. Critique Sessions.
At least 6* self-paced Constructive Critique sessions based on member submissions.
You will be invited to submit layouts for critique and constructive feedback in these recorded sessions sessions.
There is no requirement to submit your layouts but all members will receive access to ALL sessions.
Learn all my favorite techniques, approaches to design and learn how to apply them to your own pages along the way.
Sessions will be approx. 60 mins in length delivered in 3 X 20 minute segments.
Content will be available for download from Dropbox, AND your account here, at Anna Aspnes Designs.
Links to download content will be provided via email on the following dates: February, April, June, August, October and December 2018 between 20th and last day of the month**.
Conducted in Adobe Photoshop CC.
Guidance and videos will be provided in Adobe Photoshop Elements where process or technique differs drastically, or additional workarounds are needed.
* This may increase based on number of Club Critique members, and number of layout submissions for each session. I will aim to honor and accommodate ALL members who wish to participate in this part of the program.
**Note that delivery dates may be subject to change slightly to accommodate holidays and vacations.
2. Dedicated Group.
You will have access to our secret and exclusive Facebook Group.
Be part of a dedicated group of artists committed to elevating their artistry.
Connect with Anna Aspnes for one-on-one guidance and support.
Ask questions about process, technique or my recommended approach 365 days per year.
Post your layouts for critique, feedback and how you can make them better.
Gain support, accountability and inspiration for progressing your skills.
Anna Aspnes responds personally to each layout/question posted every 2-3 days (unless I am on vacation).
No limit on posts.
3. Special Discounts and Offers
Exclusive coupons and discounts to Club Critique 2018 Members only throughout Year 2018.
NOTE THAT YOUR MEMBERSHIP WILL BE VALID

10TH JANUARY 2018 – 10TH JANUARY 2019

.
You will have full access to ALL Club Critique content regardless of when you sign up.
The annual Club Critique 2018 membership can be purchased for $60 until 31 December 2017 at Midnight MST after which the workshop will increase to $80 for the entire year.
Got a question? Email me.
See you on the other side by enrolling NOW, then download your welcome note and BONUS 40% Discount Coupon, with guidance on what you need to do next.