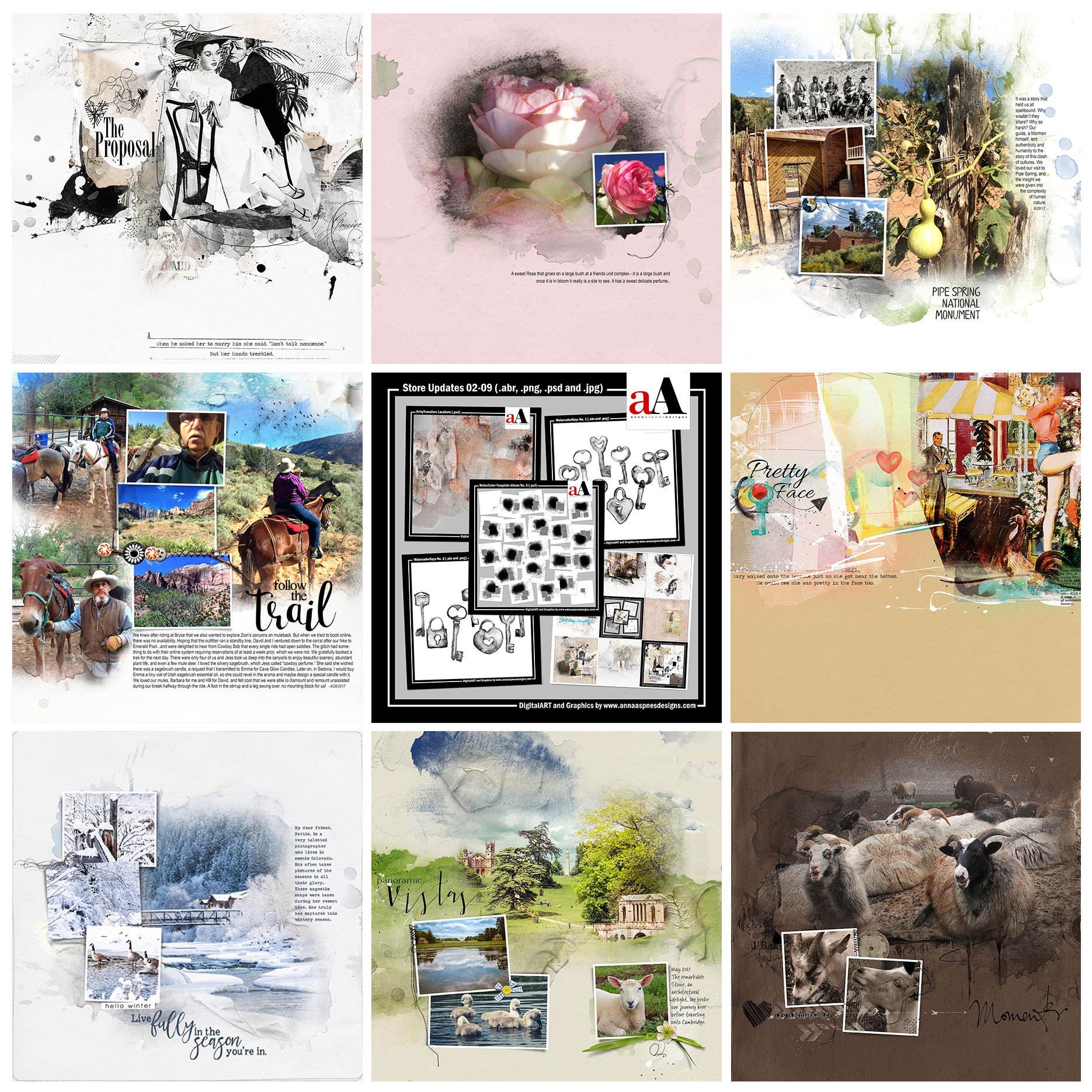 Happy Monday! Today we're sharing digital designs inspiration 02-12, designed to give you guidance on using new releases and specials by Anna Aspnes Designs.
Digital Designs Inspiration 02-12
The aA Creative Team members have been creating art this weekend using NEW DigitalART products.
More digital designs inspiration can be located in the AnnaGallery and  the AnnaTeam Layouts board on Pinterest.
See our Gallery HighLights by clicking on the images to access complete digital design supply lists.
You will also find process notes and digital scrapbooking tutorials from each team member to provide new digital inspiration for using aA DigitalART designs.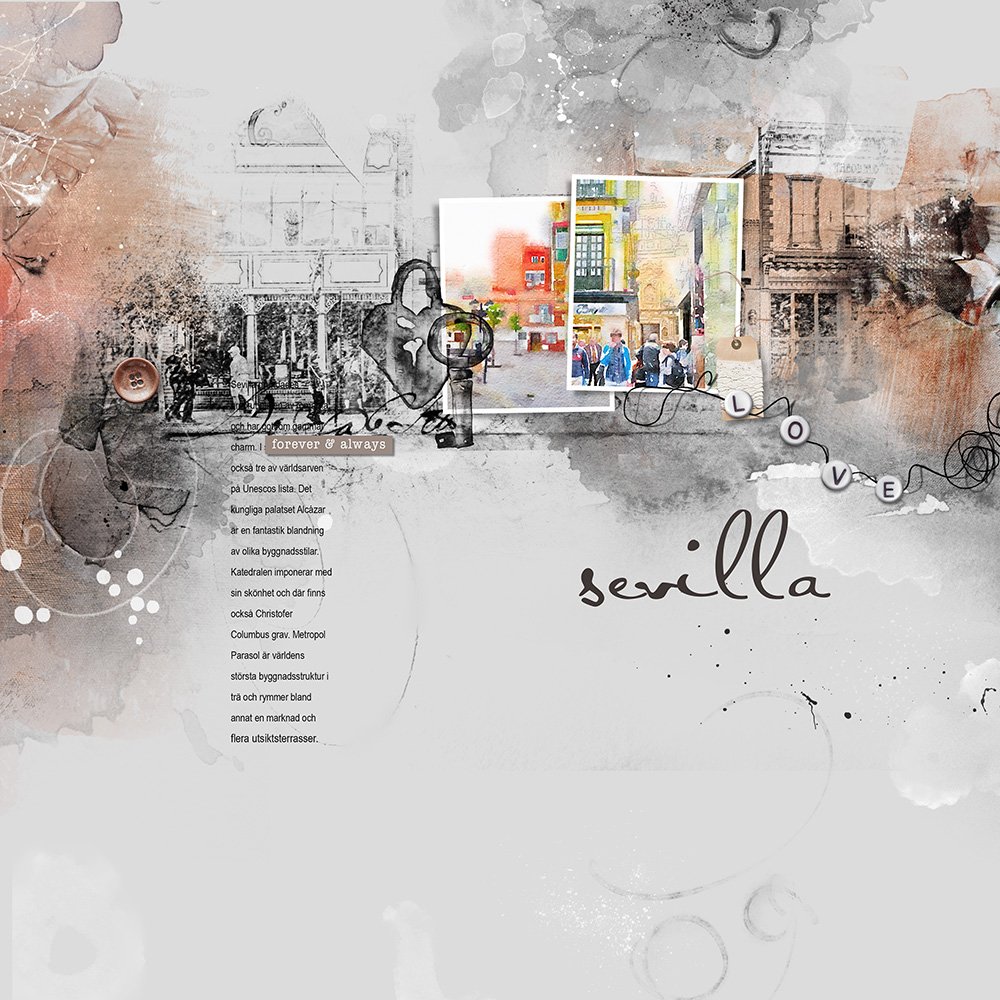 Forever & Always | Ulla-May
A Bright Focus
Introduce bright colors in small doses to draw the eye and create visual interest in a digital scrapbooking or artistry layout.
Ulla-May has introduced 2 small colored images to her predominantly monochrome layout, which creates unexpected excitement in the design.
The watercolor paint effect adds a nice touch, supporting the other paint strokes in her page.
Remain in Alignment
Look for lines in your digital artistry and scrapbooking layouts that can be aligned to create commonality and guide the eye around a design.
Notice how Miki has used a series of organic horizontal lines i.e. The ArtSrokes and BeadedTheadz.
These elements not only symbolize the heart of her story, but also provide a beautiful balance of tension and flow.
The combination of curved and straight lines provide visual interest to this simple design.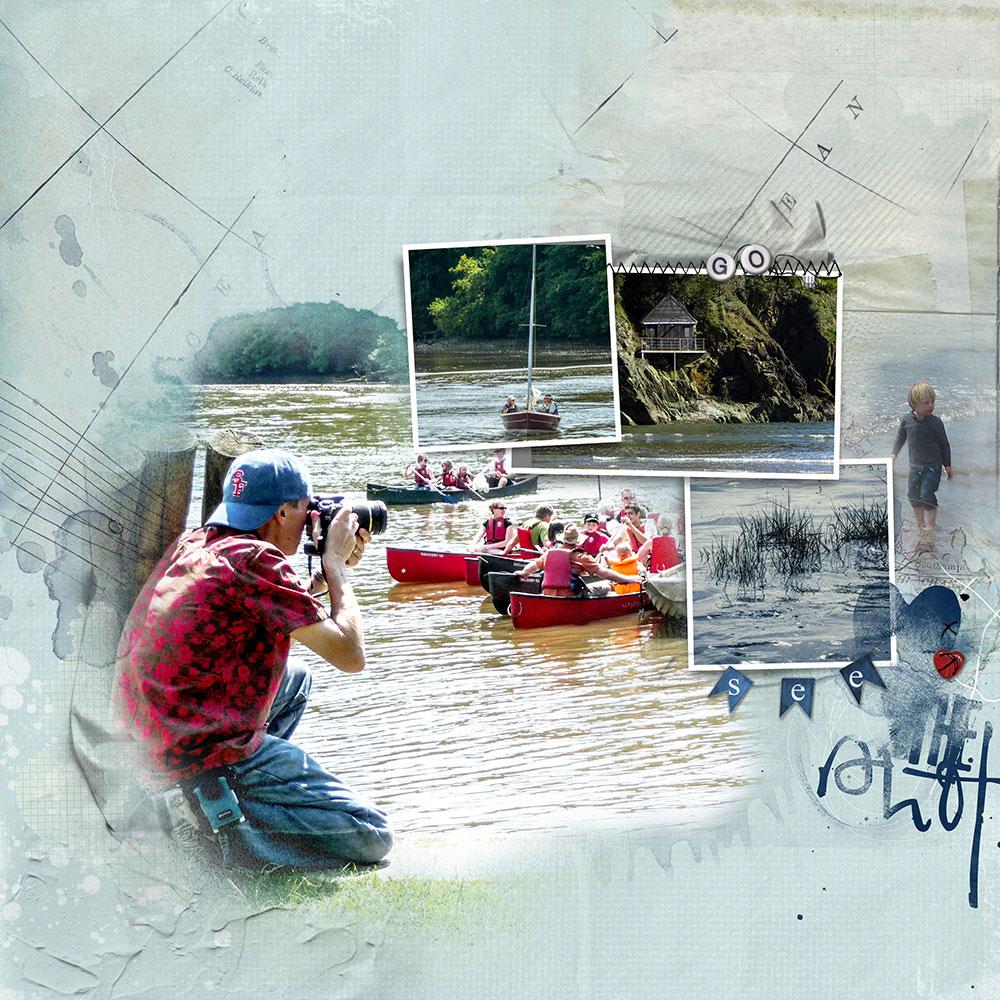 Waterplay | Viv
A Shady Percentage
The majority of your digital artistry or digital scrapbooking layout should be in neutral or muted tones with just a hint of bright color.
Neutral/muted colors function as 'White Space' enabling the eye to rest as it moves around the design, while bright colors lead the eye.
Viv selected a light blue foundation based on the water theme then used the reds in her imagery, with the support of the red button, to move the eye from one side of the canvas to the other. 
Find more Digital Designs Inspiration 02-12 in the AnnaGallery.
We invite you to post your pages and share your digital scrapbooking and artistry adventures.
Want to learn more about design?
This creative community provides:
guidance on design
feedback on layouts
one on one with Anna Aspnes
support in achieving your artistry goals.
6 self-paced sessions conducted in Photoshop using your layouts.
The aim of Club Critique is to  improve on the aspects of digital scrapbooking and artistry that are most pertinent to YOU.
Learn more here.