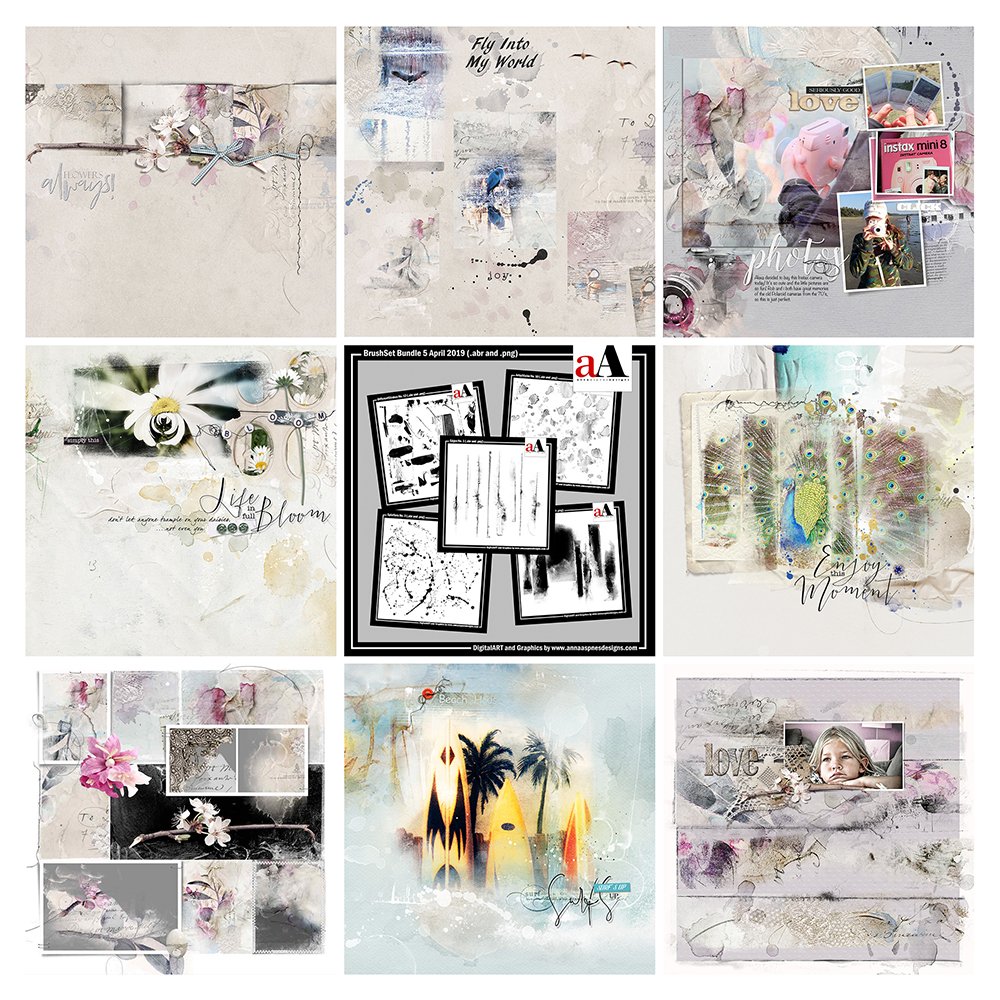 Happy Monday! Today we're sharing digital designs inspiration 04-08.
This inspiration post is intended to give you guidance on using new releases, specials and DigitalART by Anna Aspnes Designs.
Digital Designs Inspiration 04-08
The aA Creative Team members have been making the magic happen with NEW DigitalART products at Anna Aspnes Designs.
More digital designs inspiration can be located in the AnnaGallery and the AnnaTeam Layouts board on Pinterest.
See our Gallery HighLights by clicking on the images to access complete digital design supply lists.
You will also find process notes and digital scrapbooking tutorials from each team member to provide new digital inspiration for using aA DigitalART designs.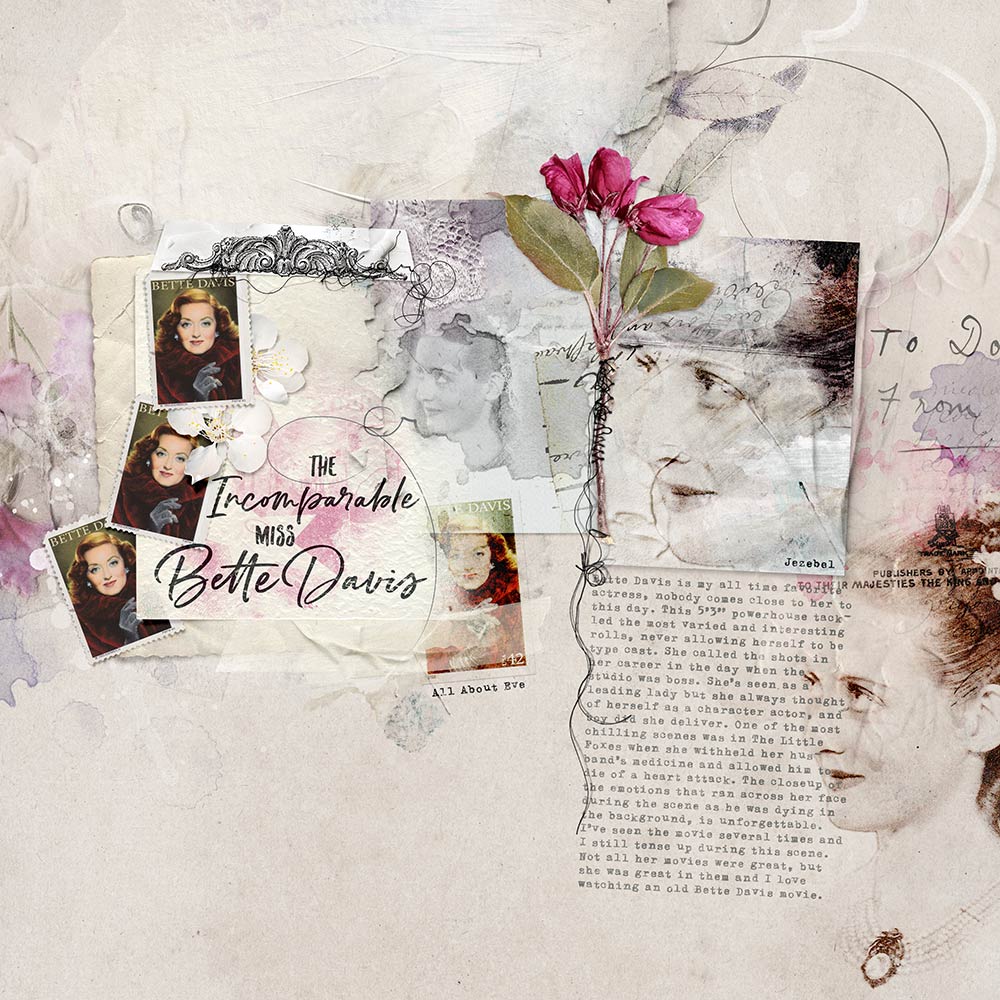 Bette Davis | Barbara
ArtsyKardz Photo Enhancement
Extend your use of Blending with ArtsyKardz
Apply Blending Modes to your ArtsyKardz to give your photo a different look.
Try the Linear Burn Blending Mode to give your photo a vintage feel.
Notice how Barbara also clipped an ArtsyStain to the middle card and blended the stain to Linear Burn.
See also: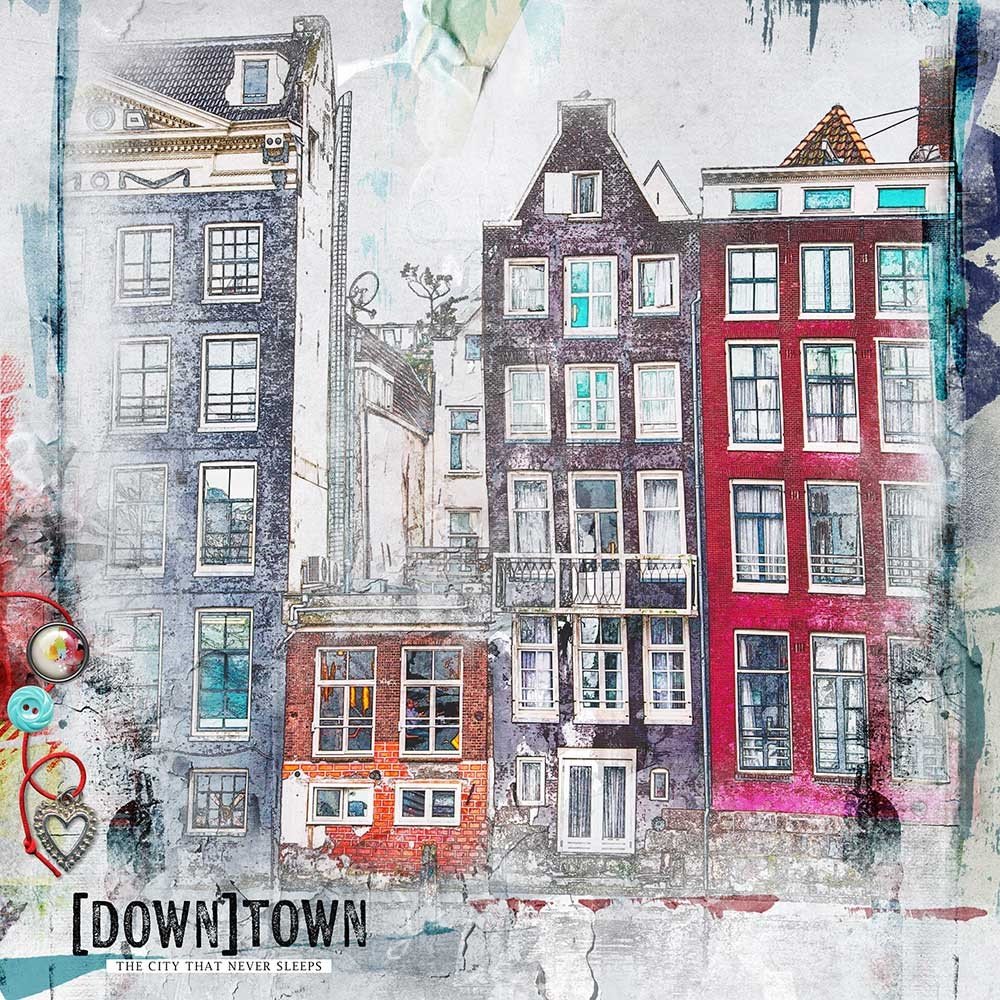 Amsterdam| Viv
Recolor Brushes
Coordinate Colors with Brushwork.
Match the color of your Brushes with the color palette or photo.
Different Strokes No 12 were placed on the top and bottom of the page and colored to complement the photo.
Love how brushes were used to create vibrancy in the color of the layout.
See also:

Dancing | Laura
Play with Blending Modes
Extend you use of Blending Modes.
Apply Blending Modes not only to your photos, but also your DigitalART supplies.
Try the Color Burn Blending Mode to increase contrast and yield more vibrant color in your design.
LNotice how Laura has converted the Fotoblendz to a layer mask to achieve the maximum blended effect.
See also:
Want More Digital Artistry and Scrapbooking Inspiration?
Find more Digital Designs Inspiration 04-08 in the AnnaGallery and check out the New Releases.
We invite you to post your pages and share your digital scrapbooking and artistry layouts so we can cheer you on.