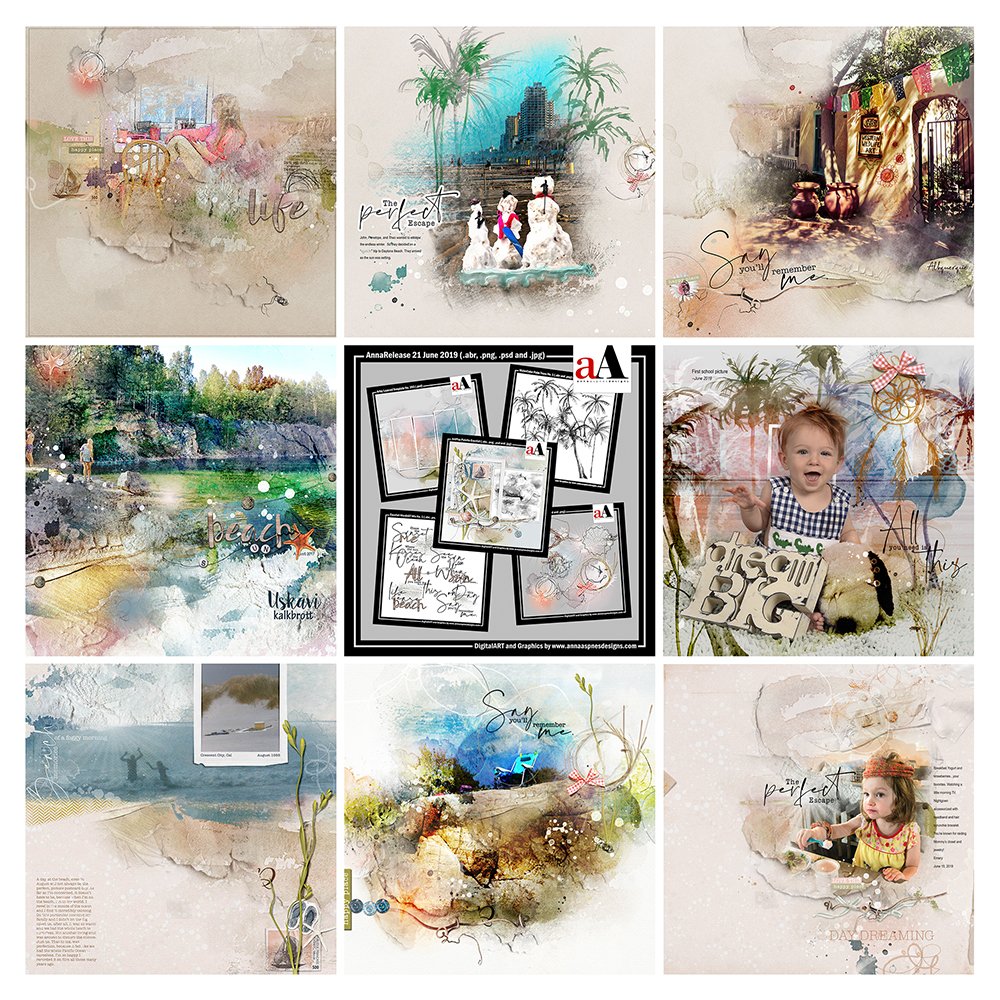 Happy Monday! Today we're sharing ArtPlay Evenfall Inspiration
ArtPlay Evenfall Inspiration
The aA Creative Team members have been making the magic happen with NEW DigitalART products at Anna Aspnes Designs.
More digital asset inspiration for photography, photo artistry and digital scrapbooking.
See the AnnaGallery and the AnnaTeam Layouts board on Pinterest.
Click on the images below to access additional process notes.
1. Frame with Elements
Use embellishments from MultiMedia and ArtPlay Palettes to hide any hard edges of you photos.
Place elements over the blended edges of a photo aid smooth Transitions and blended artistry.
Notice now the ribbon element Aligns with the underlying artistry.
This approach also Leads the Eye from one side of the layout to the other.
See also:
2. Support Your Theme
Use your DigitalART supplies to support motif in your Digital Scrapbooking layouts.
Use digital assets that support the Theme of your photo artistry design.
This creates Emphasis in your storytelling.  
Notice how Miki has supported her photo using the WaterColor Palm Trees No. 1.
See also:
3. Start with Templates
Artsy Template make a great starting point to create a digital photo collage.
Clip your photos and DigitalART supplies to the various layers in the Artsy Template to personalize.
Use the Clipping Mask Function in Adobe Photoshop and Elements via Layer> Create Clipping Mask.
Artsy Templates are the perfect way to Speed up your digital scrapbooking process
See also:
Want More Digital Artistry and Scrapbooking Inspiration?
Find more ArtPlay Evenfall Inspiration in the AnnaGallery and check out the current releases.
We invite you to post your pages and share your digital scrapbooking and artistry layouts so we can cheer you on.