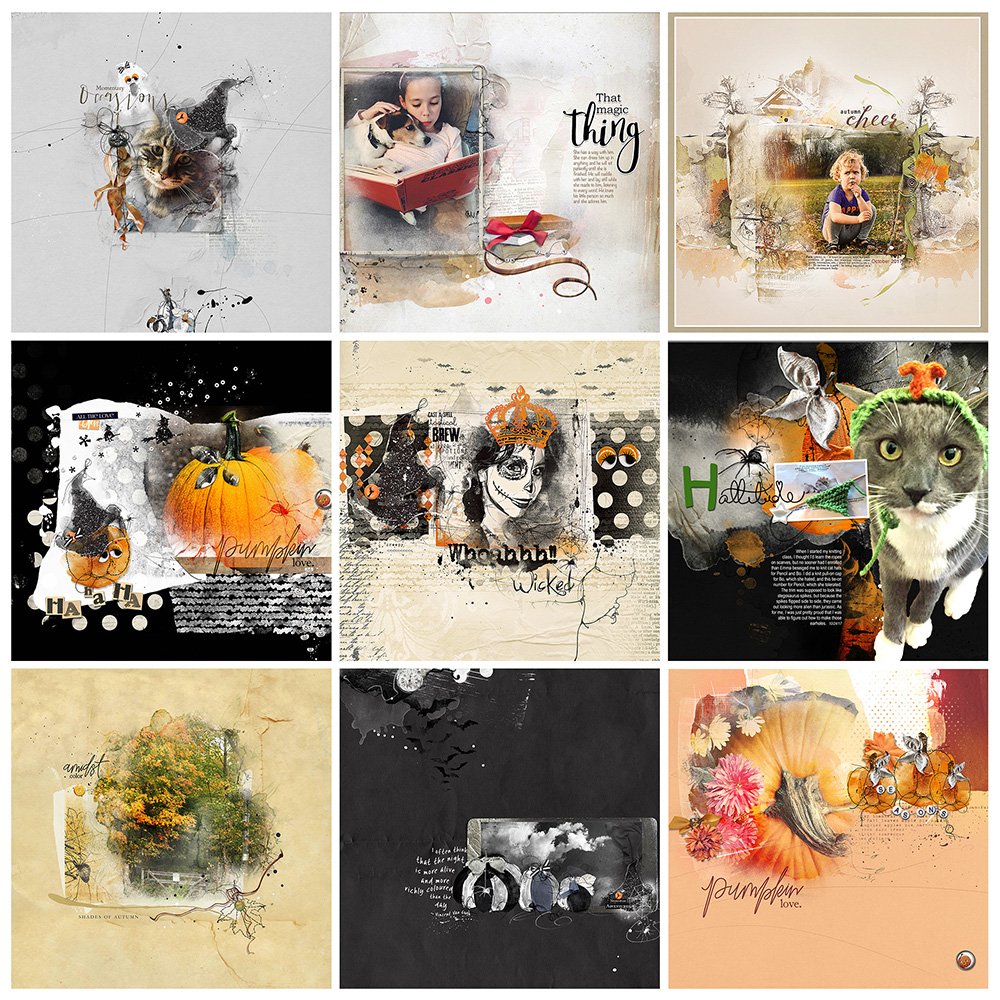 Happy Monday! Today we're sharing digital designs inspiration 10-30, designed to give you guidance on using new releases and specials by Anna Aspnes Designs.
Digital Designs Inspiration 10-30
The aA Creative Team members have been creating art this weekend using NEW DigitalART products.
More digital designs inspiration can be located in the AnnaGallery and  the AnnaTeam Layouts board on Pinterest.
Digital Designs Inspiration 10-30
See our Gallery HighLights by clicking on the images to access complete digital design supply lists.
You will also find process notes and digital scrapbooking tutorials from each team member to provide new digital inspiration for using aA DigitalART designs.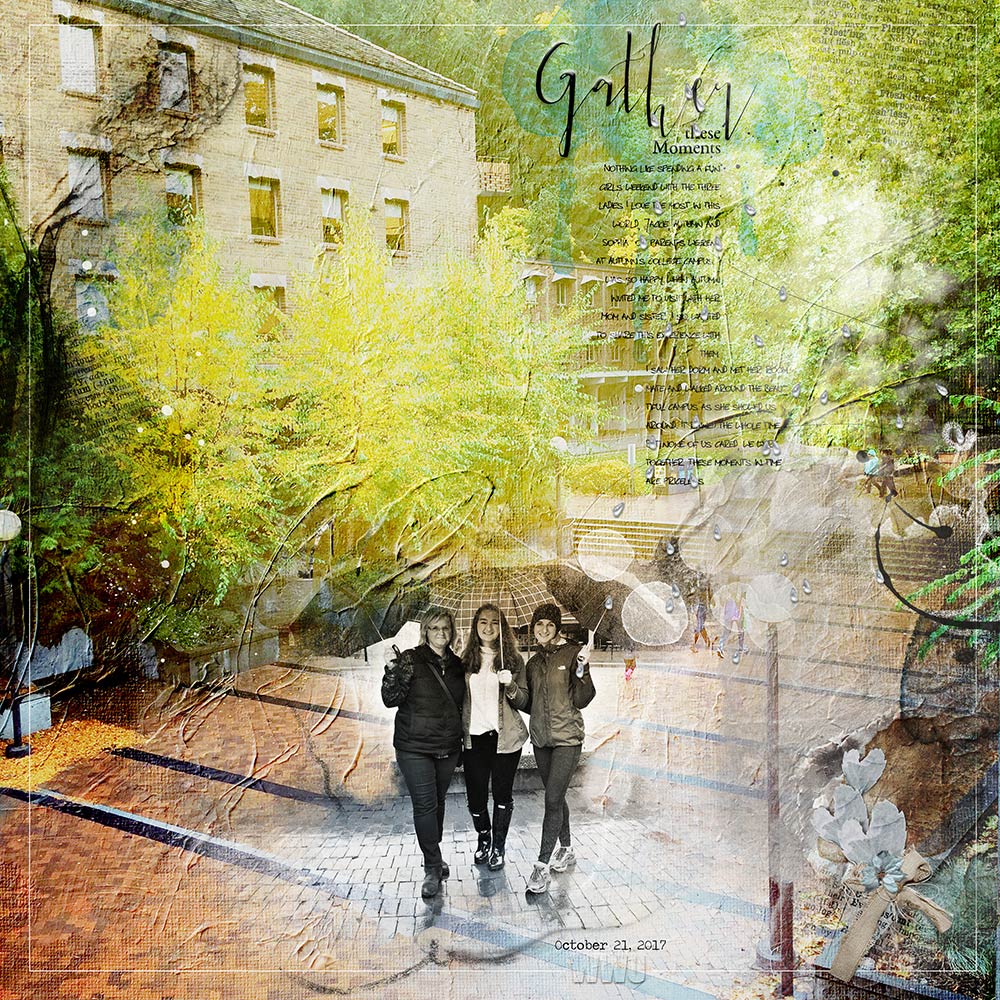 Gather These Moments | Barbara
Impart Texture via Blending Modes
Apply different Blending Modes to a photo layer to enable textures and colors to show through your image to create instant visual interest.
The Blending Mode alters how an image layer interacts with the underlying layers in terms of light, contrast and color.
The simple application of a Blending Mode to Barbs large photos enables the underlying painted leaf textures to show through her image.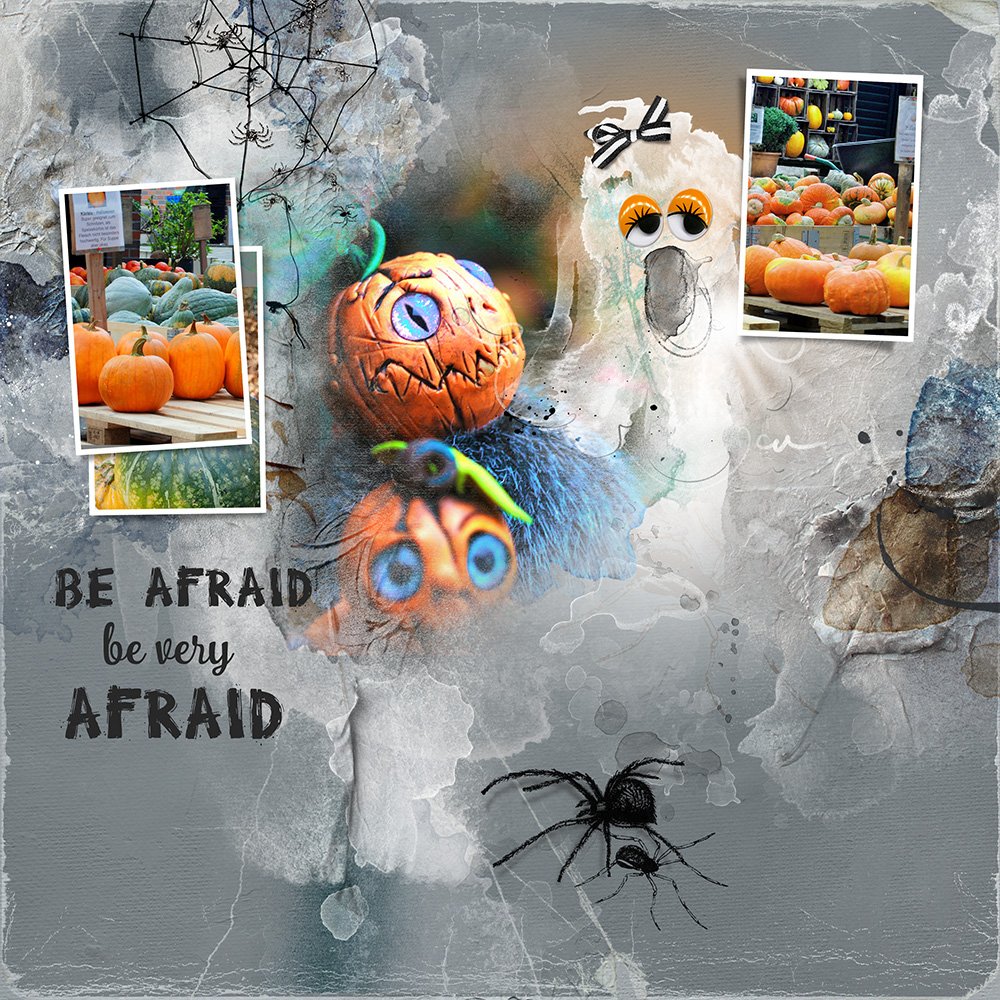 Be Afraid | Ulla-May
Halloweenize Your Digital Artistry
Add Halloween embellishments to any color-coordinating ArtPlay Palette to support the theme of your page.
Select an ArtPlay Palette based on colors found within your photos then embellish with accent colors and motifs to enhance the thematic component of the page.
The muted blue from ArtPlay Palette Evanescent provides a neutral foundation to which Ulla-May has added ArtsyHalloween No. 1 elements.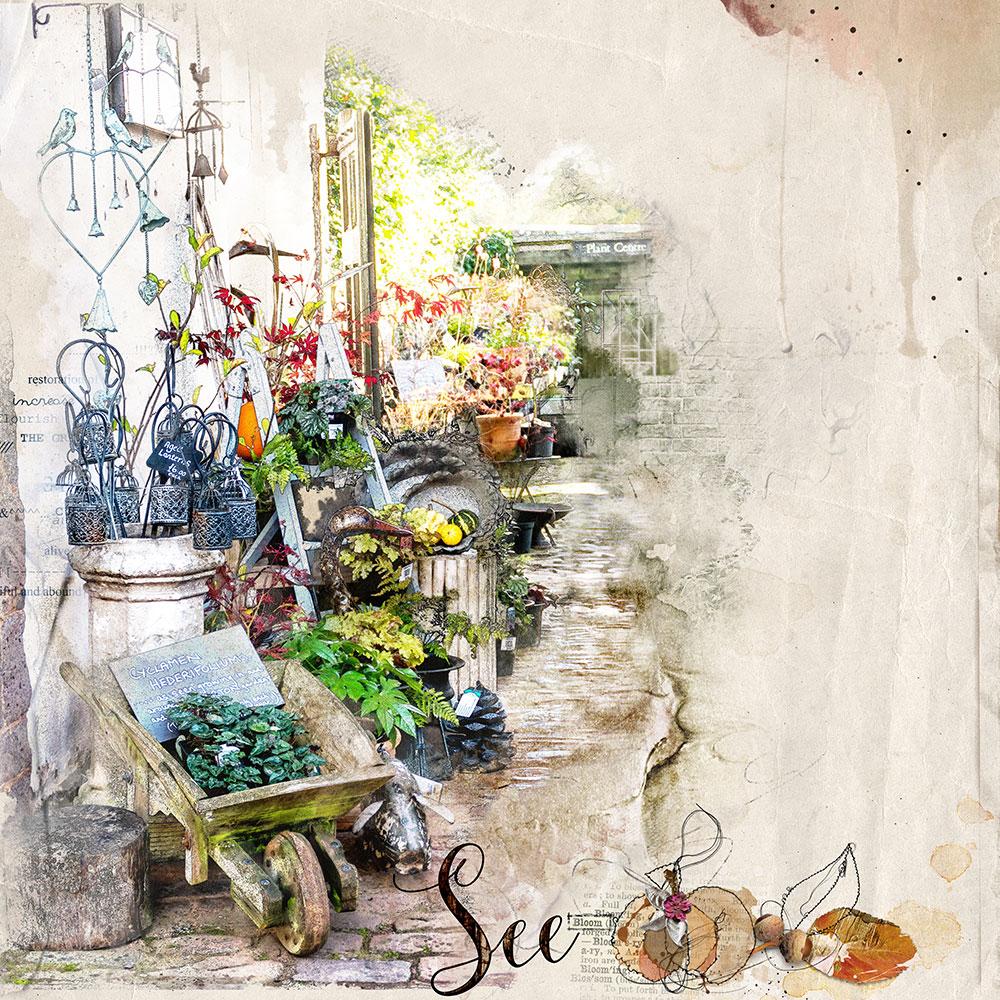 The Garden Shop | Viv
Blend Your Photos with AnnaBlendz Artsy Brushes
Use AnnaBlendz Artsy Brushes to seamlessly blend photos into your digital background papers.
Different brushes will yield different results depending on the type of brushes selected.
SAVE 35% and learn more in aAdvanced Brushes for Photoshop or Elements for a limited time, or join the Year of ArtPlay.
Want to learn more about Artsy Digital Design?
Join the aA Year of ArtPlay 2017 which is now underway and being enjoyed by artists just like you.
Watch a preview of the January session.
WHAT  STUDENTS ARE SAYING:
Abdalla says, "Anna , every tutorial or class  you make is considered a collectible items for me that l must buy because I feel that you really want your students to learn something new and creative."
Kath says, "Many thanks also, for the many hours I watch your videos, with pleasure and admiration. You have such a wonderful talent and I am so grateful that you share your superb gift with people like myself, all over the world. What a brilliant gift has been bestowed on you."
Julie says, "Had time to watch the Live Session 3 for YOAP. Thank you for answering my questions so thoroughly. I am continually blown away by your patience and enthusiasm. You are such a good teacher-just the right mix of practical and incremental and inspirational."
You can learn more and register aA Year of ArtPlay 2017, after which you'll have immediate access to 9 months of artistry making content, plus a supportive community and mentorship from me personally.
And Don't Forget: Share and connect with other artsy digital scrapbookers by posting your own Digital Designs Inspiration 10-30 in the AnnaGallery.