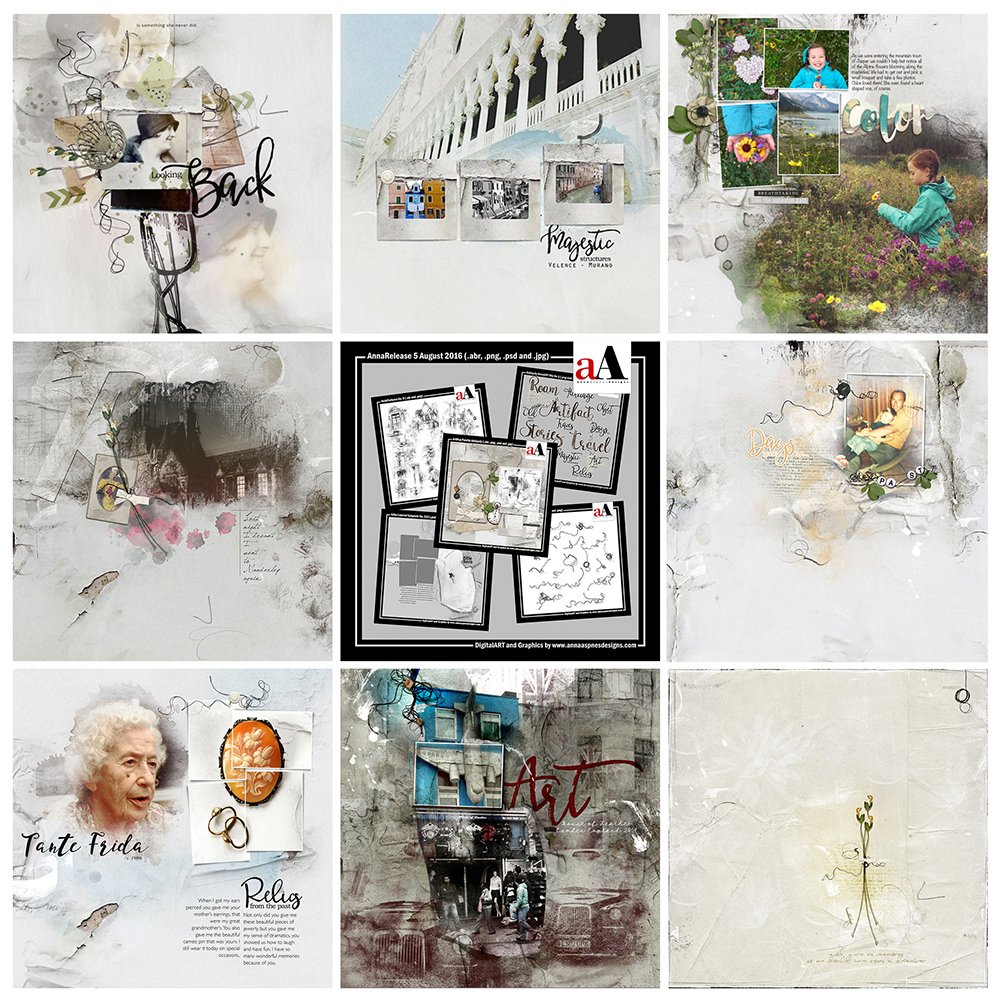 Hello digital designs inspiration Antiquity.
It's seems to have been a LONG time since we did one these around here.
AnnaRelease Antiquity is the latest collection of digital designs for scrapbookers, photographers, artists and crafters to be released in the Anna Aspnes Designs store.
AnnaRelease Antiquity
The aA Creative Team have flexing their creative muscles this weekend sharing their digital scrapbooking and artistry pages using ArtPlay Palette Antiquity and supporting DigitalART products.
More digital art inspiration for AnnaRelease Antiquity can be found in the AnnaGallery.
You can find all the products found in AnnaRelease Antiquity and save almost 50%  for a limited time.
Note that the AnnaRelease bundled option is available for ONE week only.
Click on the image below to view more digital designs inspiration Antiquity or visit the AnnaTeam Layouts board on Pinterest.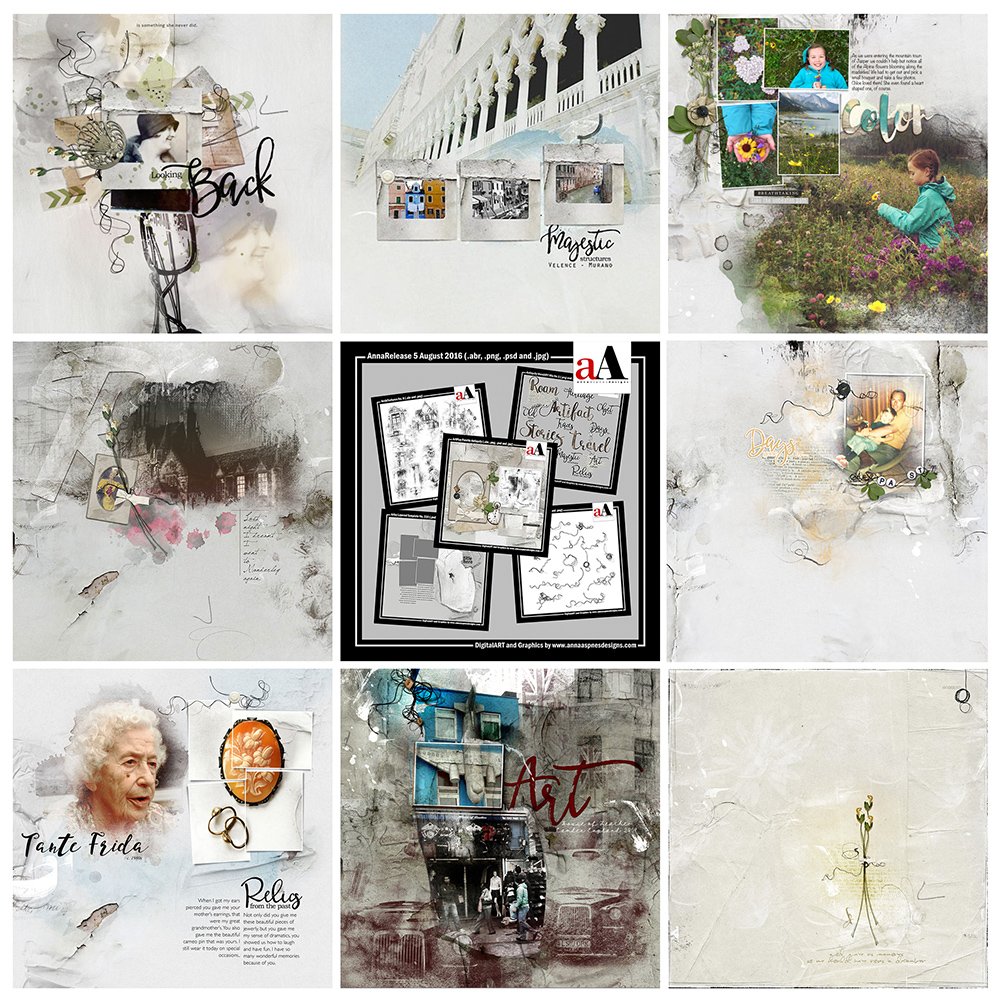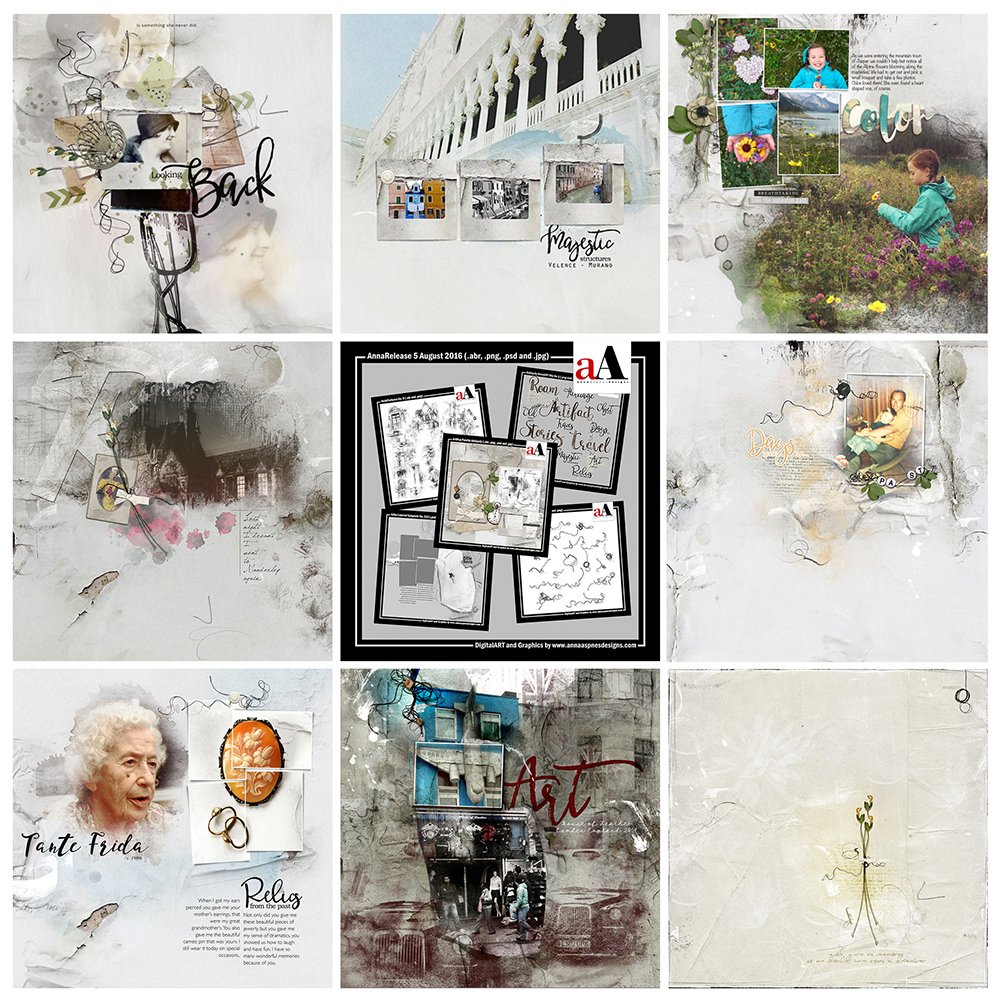 Digital Designs Inspiration Antiquity

See our Gallery HighLights by clicking on the images to access complete digital design supply lists. You will also find process notes and digital scrapbooking tutorials from each team member to provide new digital inspiration for using aA DigitalART designs.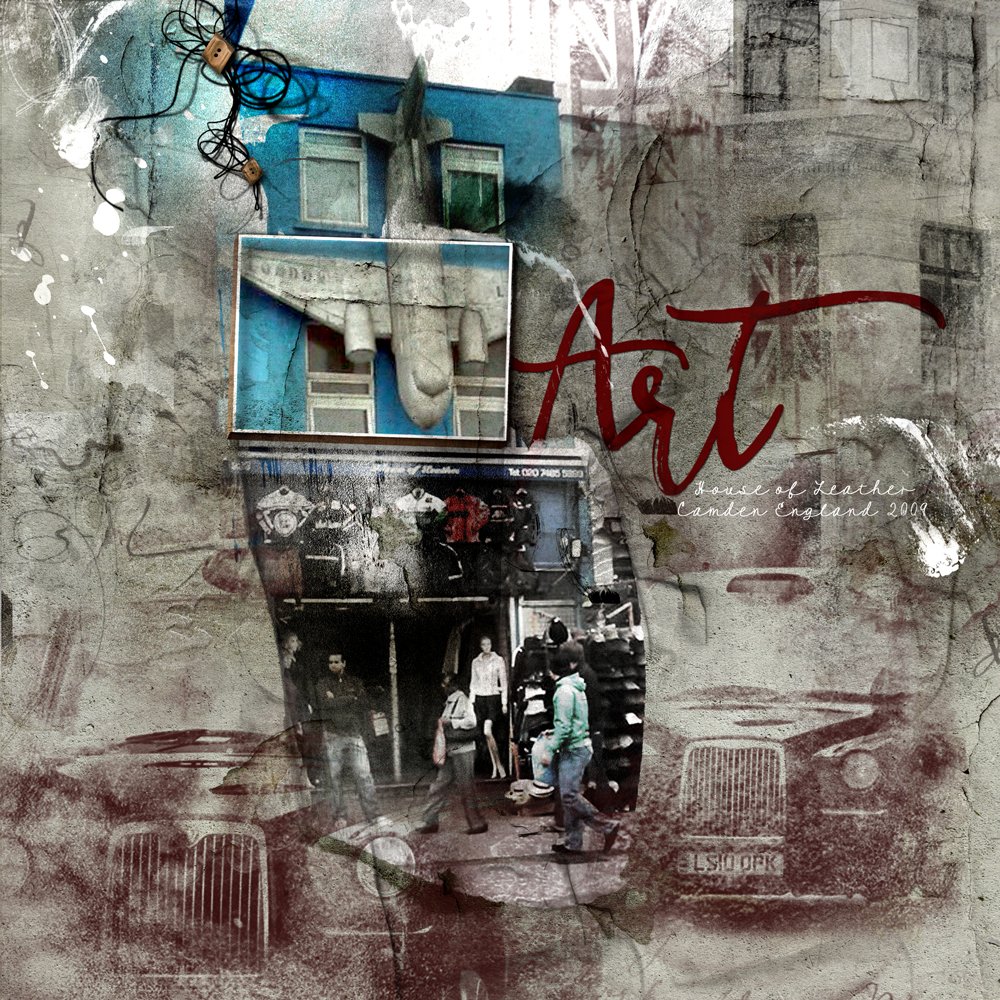 Camden 2009 | Laura
Span a Photo. Use a combination of mask(s) and/or frame(s) to showcase one photo. Notice how Laura has blended/clipped her blue image to a mask, then, then used a copy of the same photo in to fill the frame just below. This approach is visually unexpected and therefore creates what is known as Tension. Learn how to create this look in your own layouts by looking at this Multi-Framed Photo Tutorial.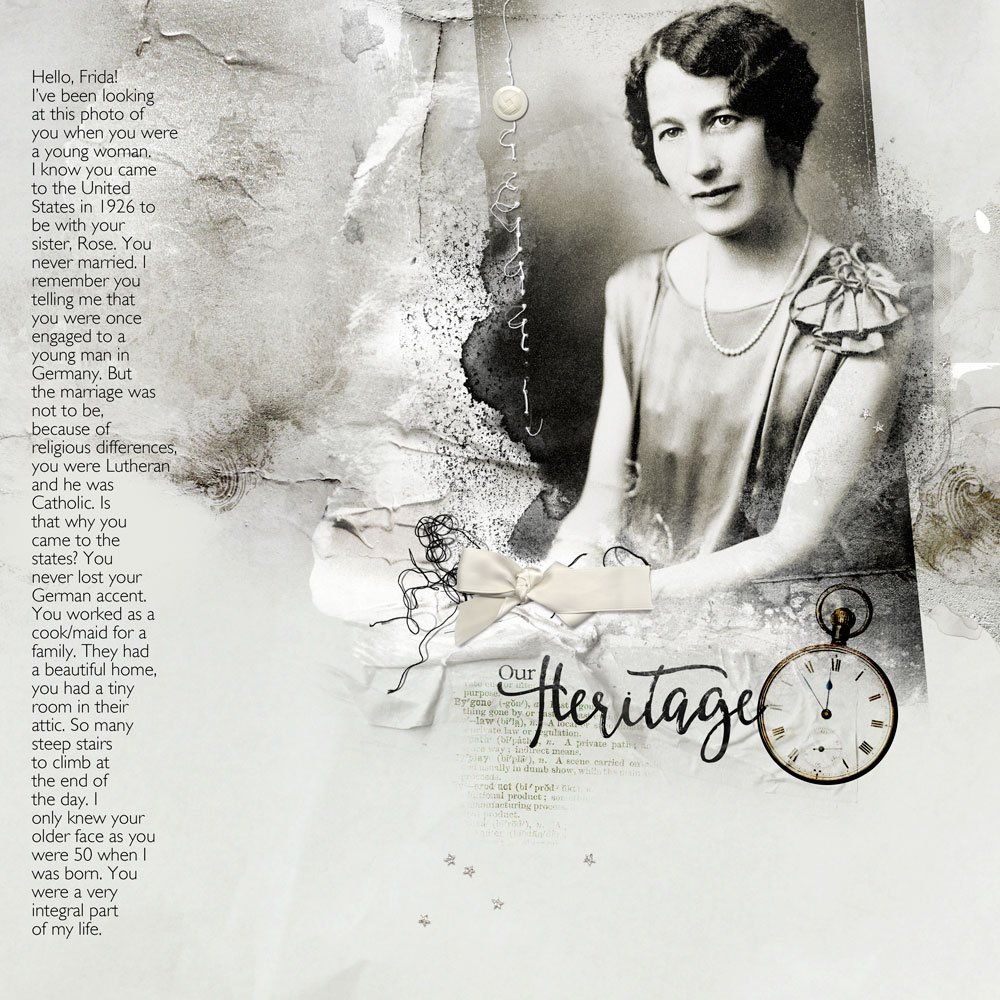 Hello Frida | Miki
Apply a Blending Mode to an Element. Blending Modes need not be reserved for brushes and transfers but you can also experiment with applying them to more dimension elements in your compositions. Notice how the Blending Mode applied to the watch element in Miki's lovely heritage layout enables the underlying paper texture to show through the clock face and the metal becomes more shiny. Try Color Burn, Multiply and/or Hard Light to yield different results.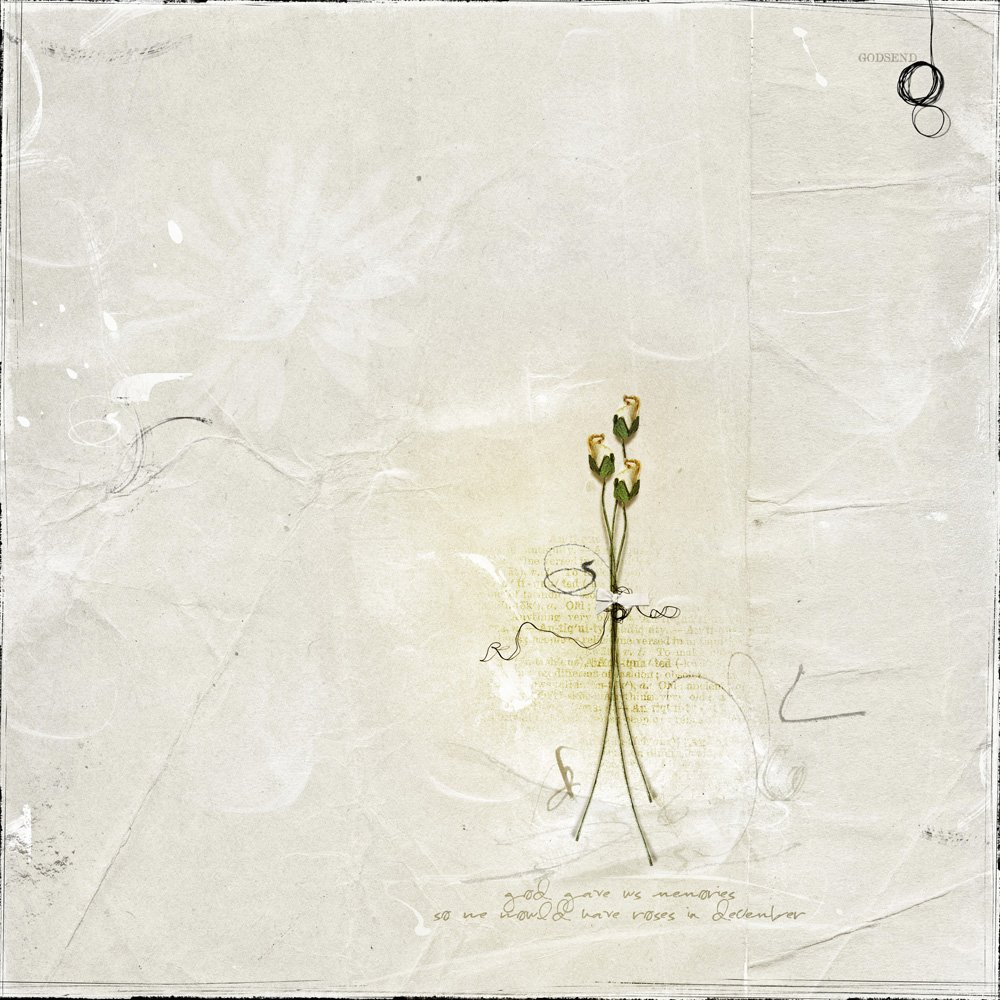 Memories | Donna
For The of Creating. Not every page need to have a photo or specific photo. Stories can be told in many ways and art can be just art, as demonstrated by Donna in the this art journal piece. She talks in depth about her approach to creating art in ArtPlay Unedited No. 1 if you are interested in learning more. Canvases like this make lovely wallART, gifts and greeting cards.