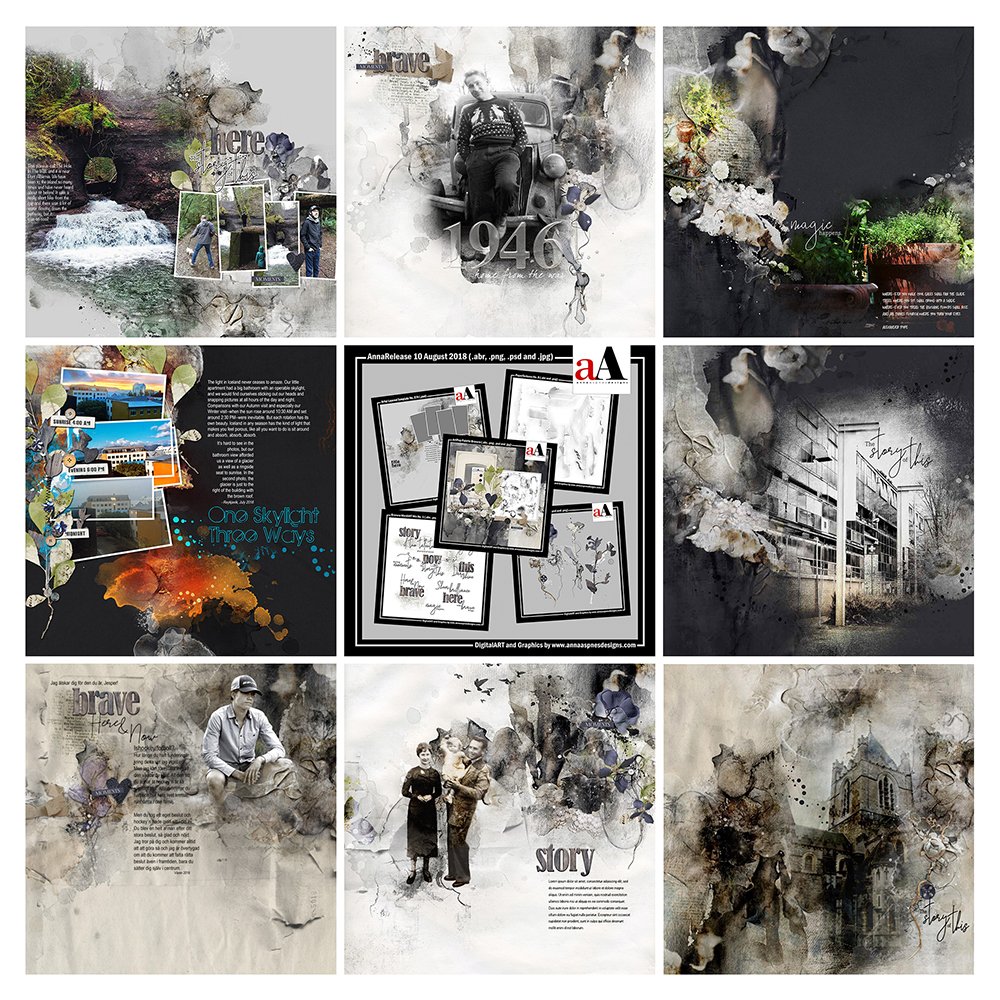 Happy Monday! Today we're sharing Digital Designs Inspiration Bravura. 
AnnaRelease Bravura, is the latest collection of digital designs for scrapbookers, photographers, artists and crafters to be released into the Anna Aspnes Designs store prior to me departure.
AnnaRelease Bravura
The aA Creative Team have been inspired by the ArtPlay Palette Bravura to inject a little brilliance into their artistry.
More digital designs inspiration Bravura of course, can be located in the AnnaGallery.
Note that the AnnaRelease bundled option is only available until August 17, 2018 at 9am EDT..
Click on the image below to view more digital designs inspiration 'Bravura' or visit the AnnaTeam Layouts board on Pinterest.
Digital Designs Inspiration Bravura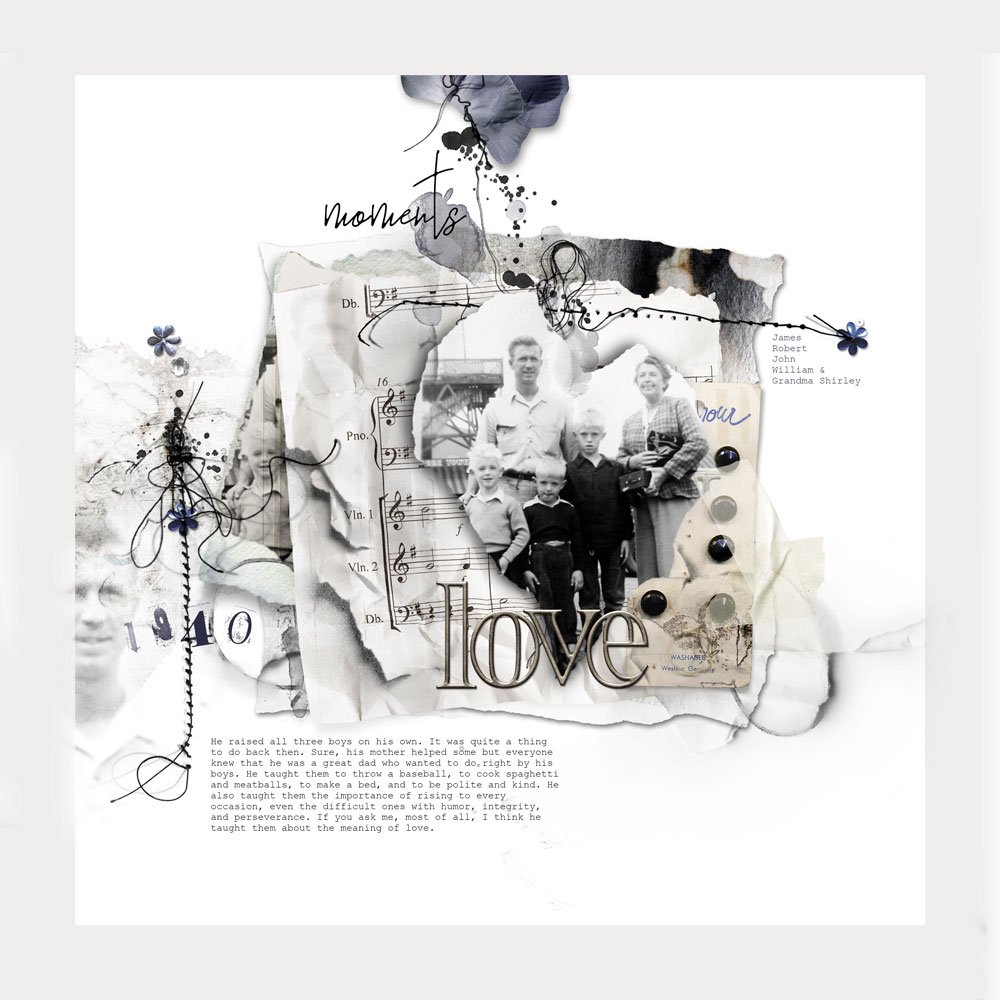 Love | Adryane
Brushed Dimension
Apply dimension to you digital artistry and scrapbooking layouts using Brushes to create dimension.
Notice how the PaperTextures No. 8 brushes, in conjunction with frames, give the appearance that the photos are lifting from the layout.
Love how Adryane adds these textures to her artistry to create this realistic 3D effect.
See also: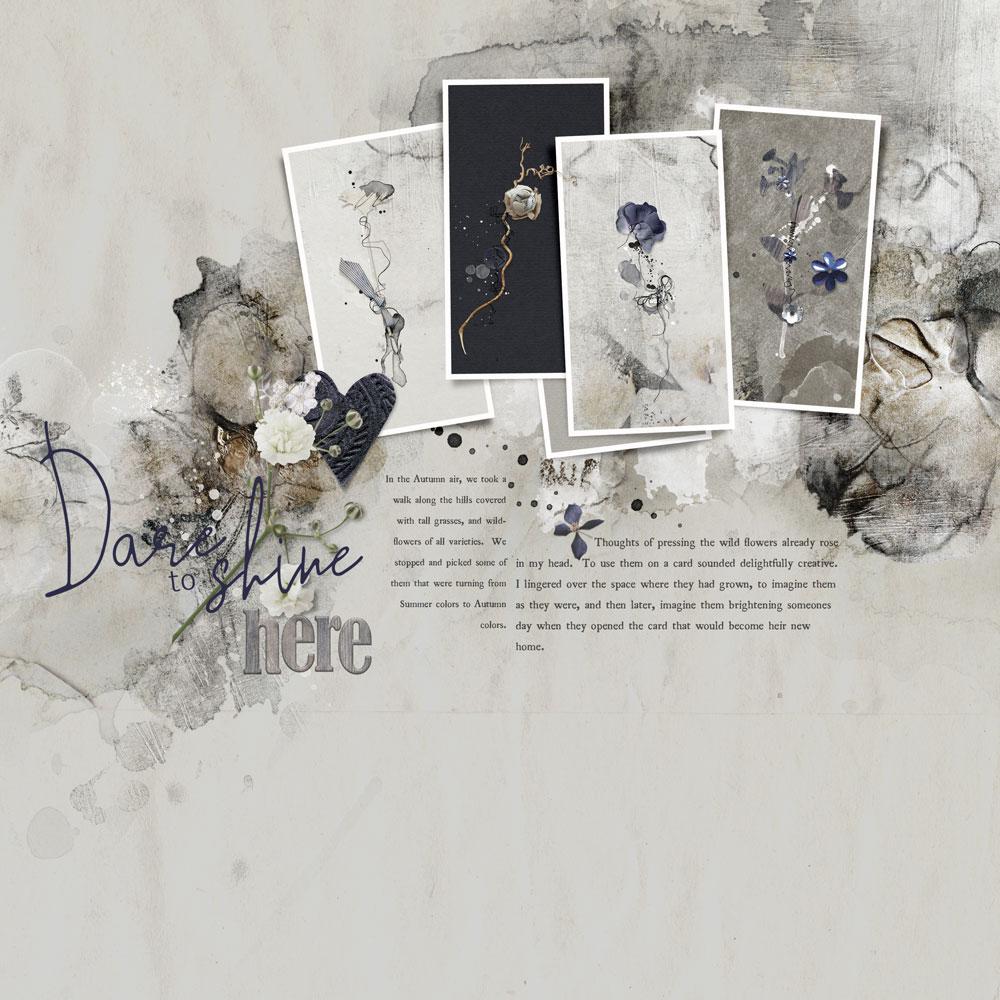 Dare to Shine | Beverly
Frame Your Subject
Frame elements to create a focal point in your layout.
Clip papers and embellishments to the frame mask layers in the Artsy Layered Template No. 284.
Love how Bev has used the MultiMedia Flowers No. 5 and WordART to create a subject for her page.
See also: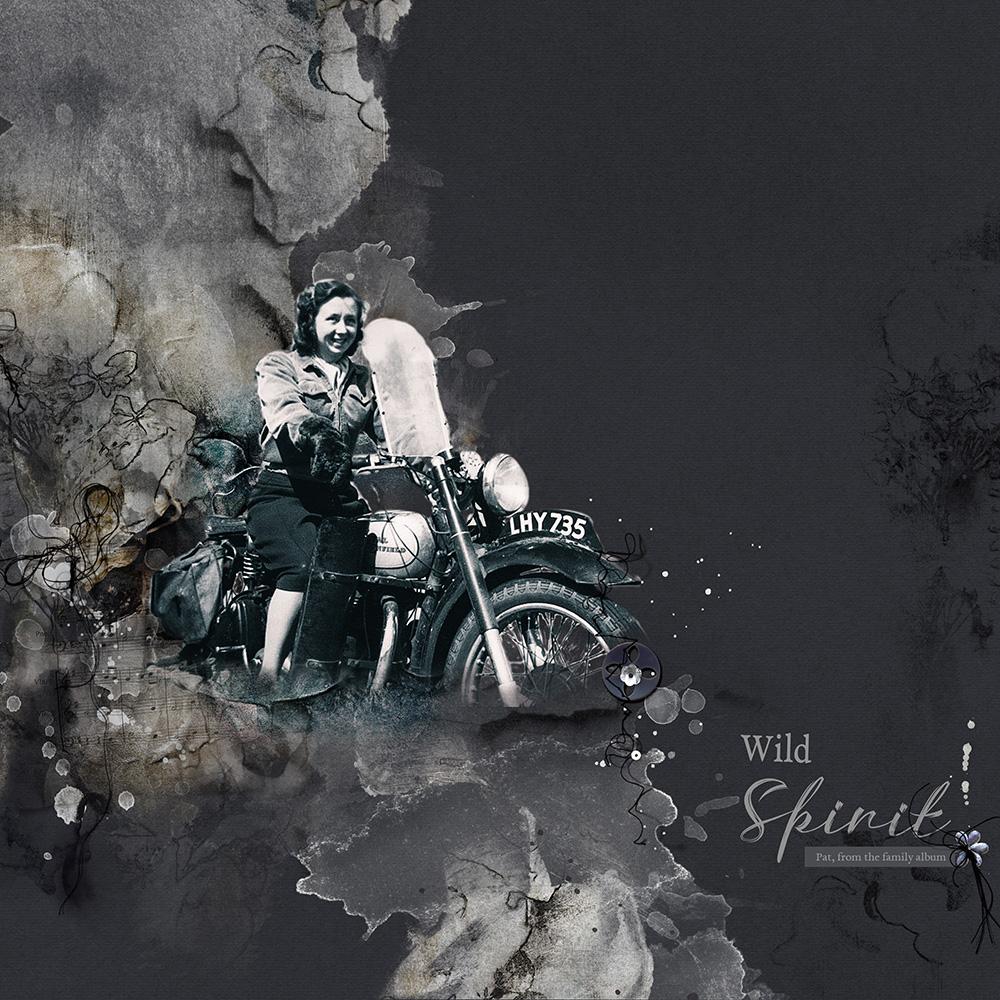 Pat | Viv
Create Contrast
Placing a lighter image on a dark background creates visual interest via contrast.
Blend your image then define the edges with brushes to contain the image.
Love how Viv has used the ArtsyStains to create this effect.
See also:
Want More Digital Artistry and Scrapbooking Guidance?
Find more Digital Designs Inspiration Bravura in the AnnaGallery.
We invite you to post your pages and share your digital scrapbooking and artistry endeavors.