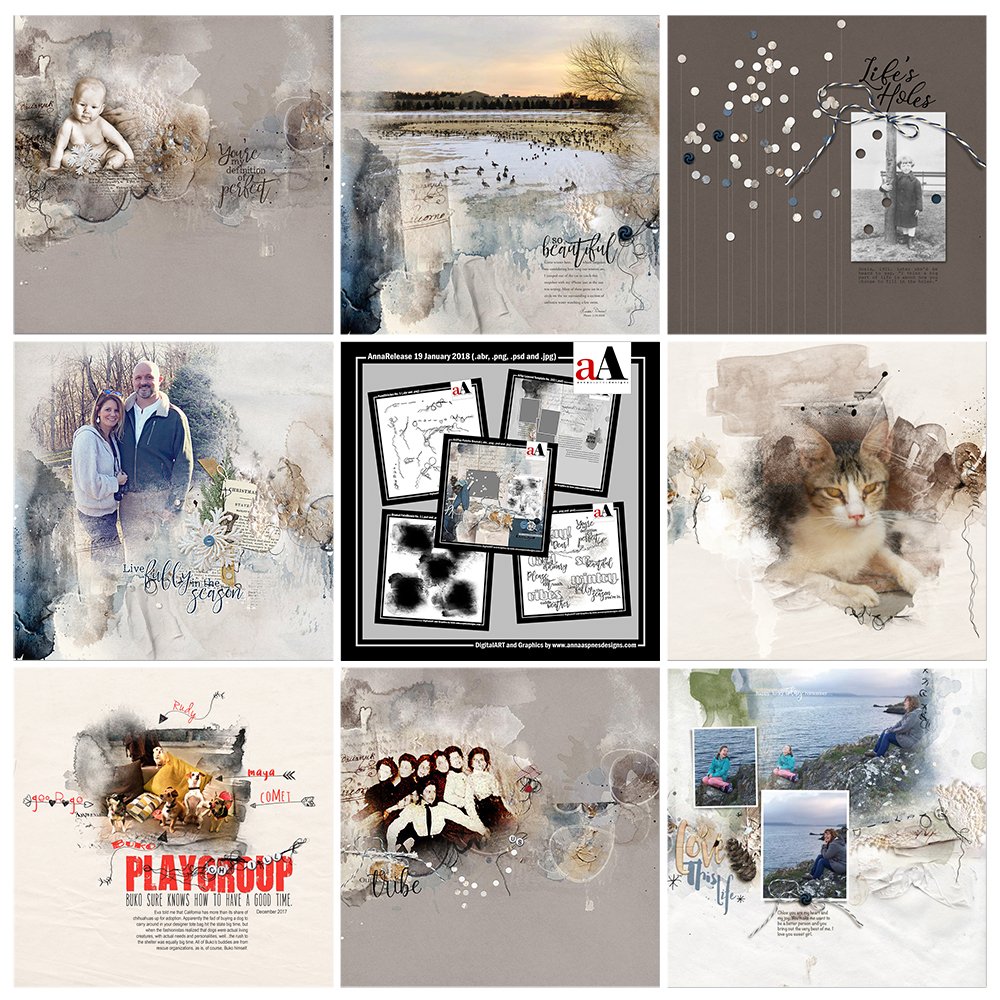 Happy Monday! Today we're sharing Digital Designs Inspiration Brumal.
AnnaRelease Brumal is the newest collection of digital designs for scrapbookers, photographers, artists and crafters to be released into the Anna Aspnes Designs store.
AnnaRelease Brumal
The aA Creative Team members have been blowing all creative highs using the NEW ArtPlay Palette Brumal and supporting DigitalART products.
More digital designs inspiration Brumal of course, can be located in the AnnaGallery.
Note that the AnnaRelease bundled option is available for ONE WEEK ONLY.
Click on the image below to view more digital designs inspiration 'Brumal' or visit the AnnaTeam Layouts board on Pinterest.
Digital Designs Inspiration Brumal
See our Gallery HighLights by clicking on the images to access complete digital design supply lists.
You will also find process notes and digital scrapbooking tutorials from each team member to provide new digital inspiration for using aA DigitalART designs.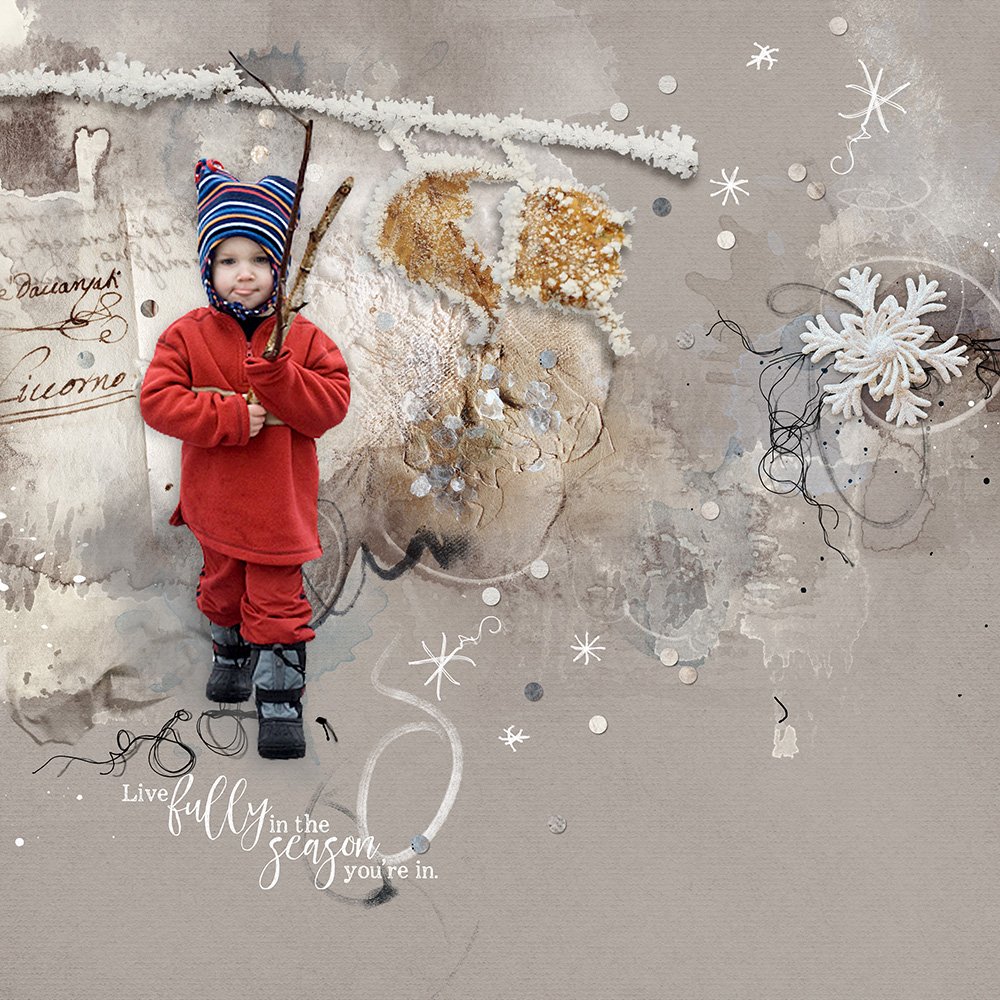 A Big Stick! | Miki
Anchor With Elements
Adhere HandStitchez to your digital layouts using embellishments.
This gives the appearance that the elements are being realistically anchored to the page.
Don't forget to add Drop Shadow Layer Styles to complete the effect.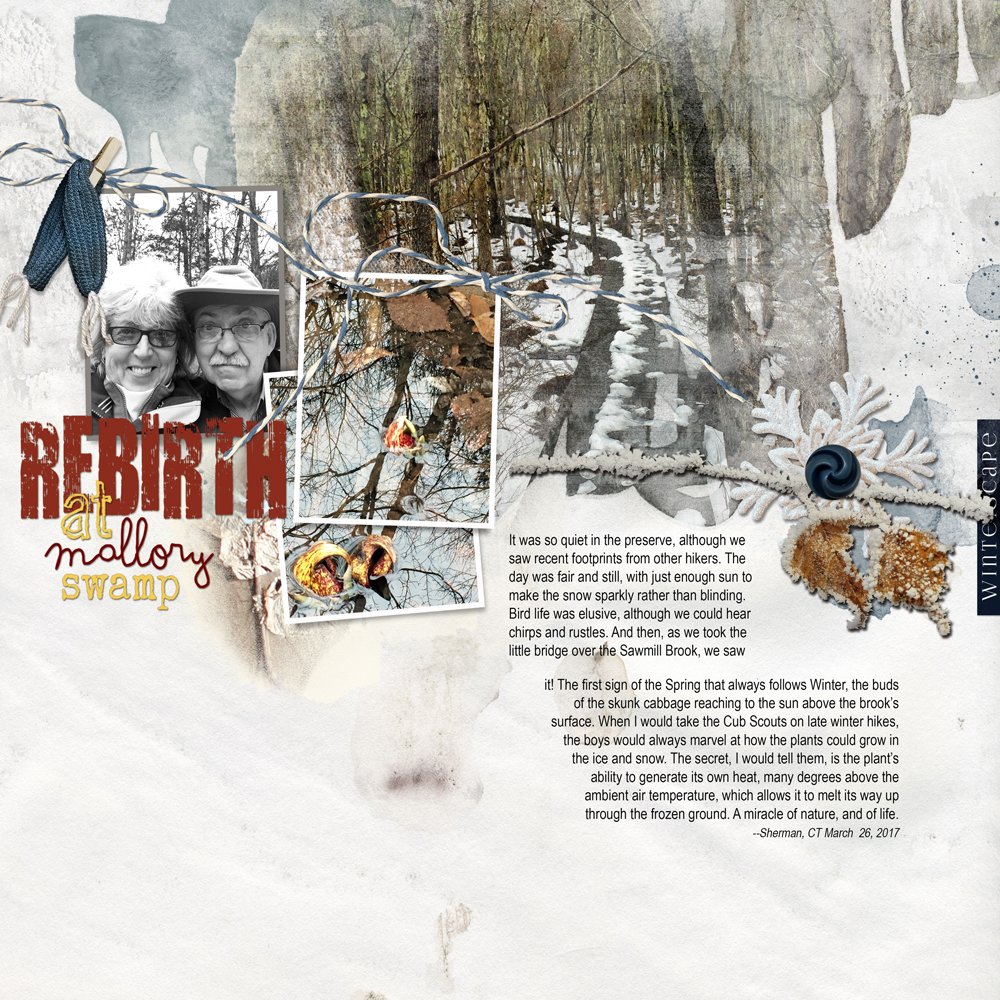 Rebirth at Mallory Swamp | Laura
Rotate Text
Add tension to your layout by going vertical with your text.
It's most typical to arrange text in a horizontal design but it can add visual interest to rotate a word or phrase by 90 degrees.
Notice how Laura has added vertical alignment of a LabeledWord element with the edge of her layout.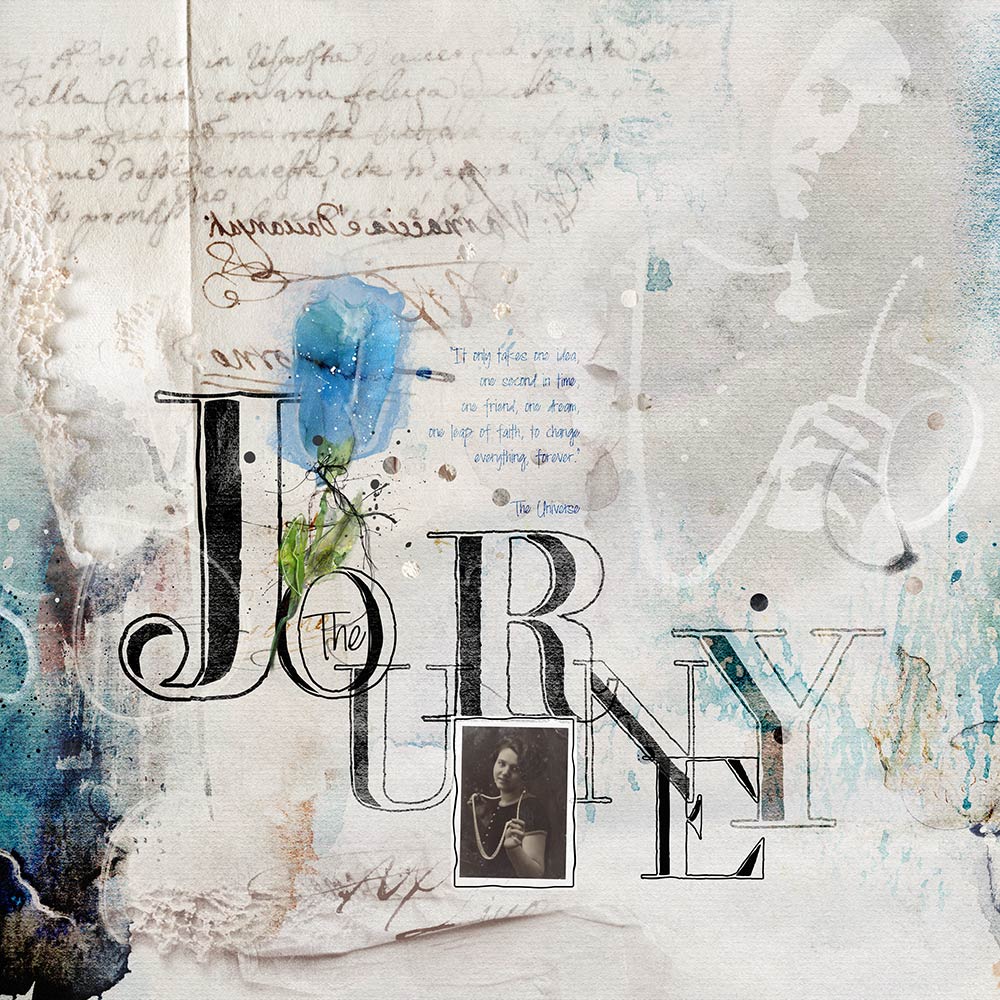 The Journey | Barbara
Word Focal Points
Use a single word as the focal point of your layout.
Play with various fonts, arrangement, size and placement of characters, and support the design with a smaller photo if desired.
Notice how Barbara has placed the characters overlapping one another in a subtle diagonal design.
Find more Digital Designs Inspiration Brumal in the AnnaGallery.
We invite you to post your pages and share your digital scrapbooking and artistry adventures.