Happy Monday! Today we're sharing digital designs inspiration BrushSet Bundle.
The new BrushSet Bundle is the latest collection of digital designs for scrapbookers, photographers, artists and crafters to be released into the Anna Aspnes Designs store.
BrushSet Bundle
The aA Creative Team have been brushing up their digital scrapbooking and artistry pages using the new BrushSet Bundle and supporting DigitalART products.
More digital art inspiration for the new BrushSet Bundle, of course, can be located in the AnnaGallery.
Click on the image below to view more digital designs inspiration 'BrushSet Bundle' or visit the AnnaTeam Layouts board on Pinterest.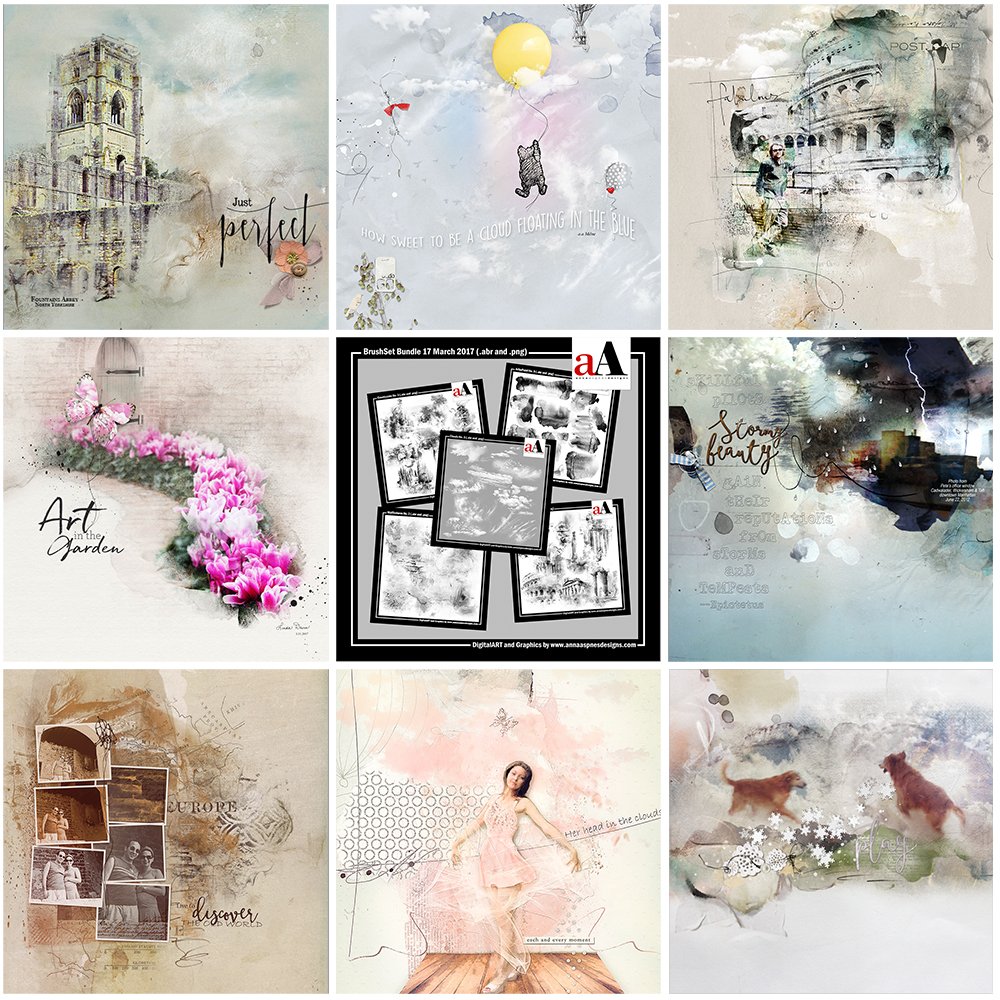 Digital Designs Inspiration BrushSet Bundle
See our Gallery HighLights by clicking on the images to access complete digital design supply lists. You will also find process notes and digital scrapbooking tutorials from each team member to provide new digital inspiration for using aA DigitalART designs.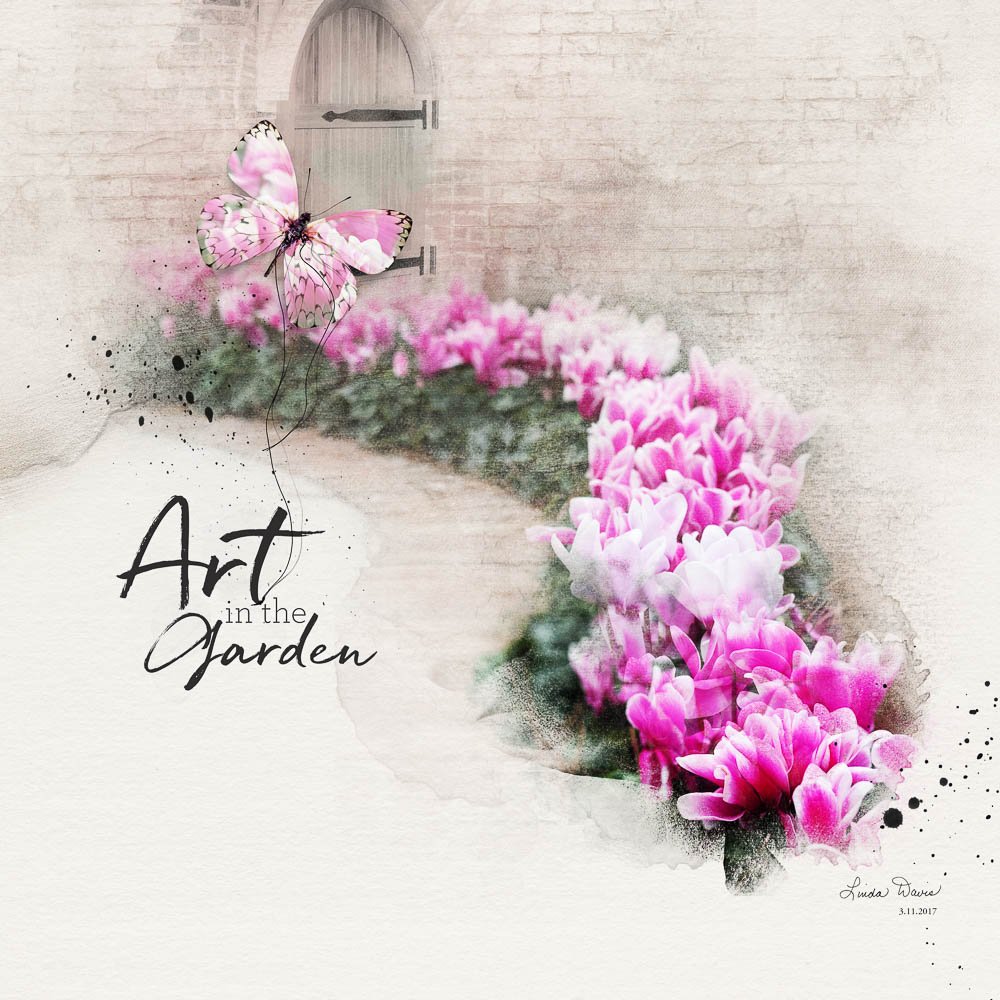 Art in the Garden | Linda
Strategy List. Brushes are a great way to get artsy with your scrapbooking.  I love how  Linda has used one of the Brushes in this weeks special bundle to create a subtle textured background for her focal point. Stamp the brush on a New Layer and apply a Blending Mode of your choosing.
Also check out Linda's List of Brush Strategies. In other words, figure out which brush techniques work best for you, then apply more of that to your digital artistry and scrapbooking.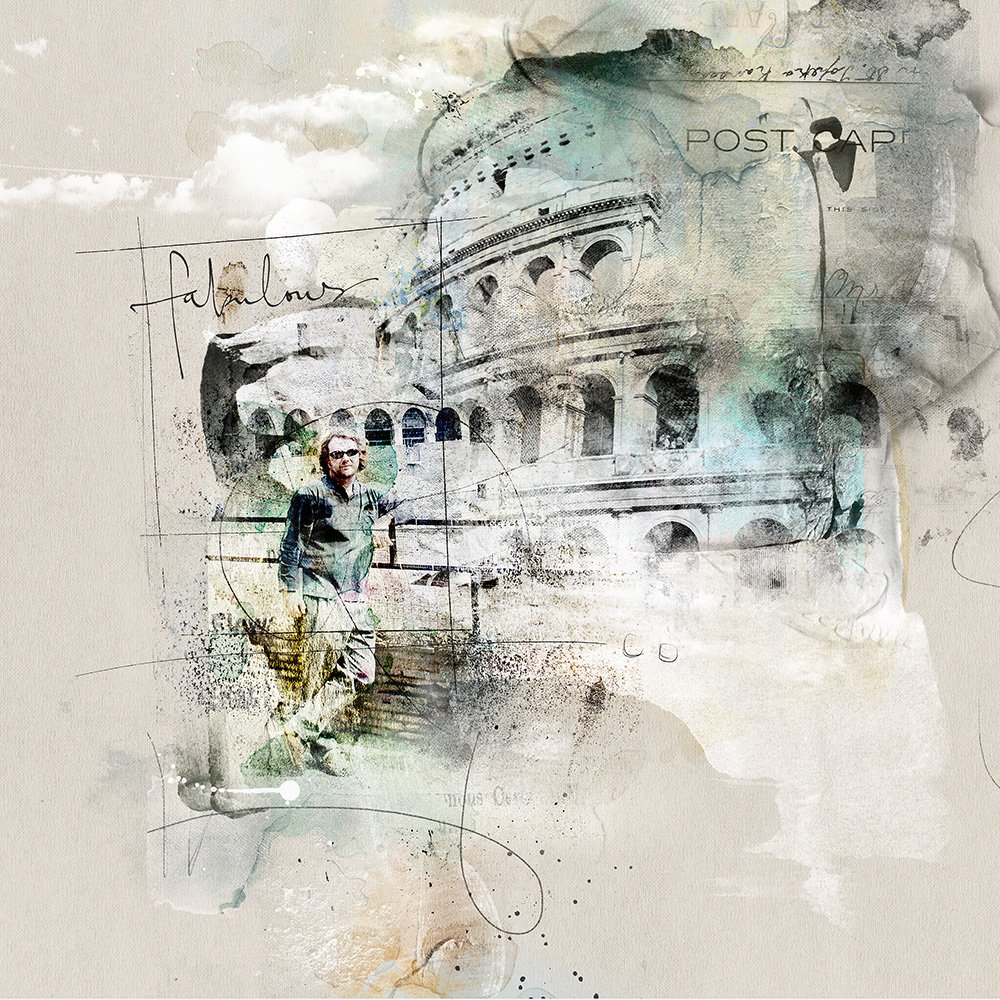 Rome | Fiona
Artsy Landscapes. Create a landscape for your story using a variety of brushes with an artsy background. I love how Fiona has created textured architecture and a dreamy sky by stamping OldWorld No. 1 and Cloud No. 3 brushes on layers over her background. Additional texture is provided through the use of WallTextures No. 2.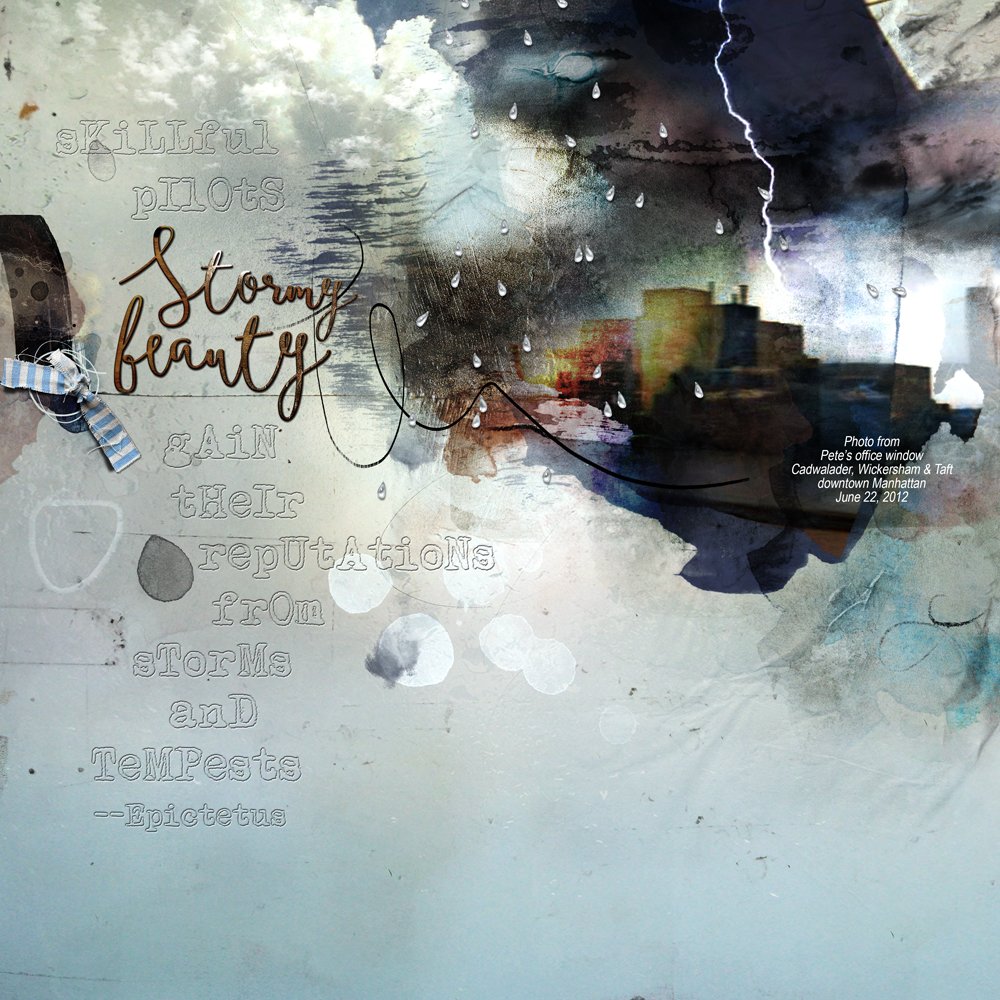 Stormy Beauty | Laura
Make the Switch. Use the .abr files instead of the .png by watching this FREE Brush Basics video tutorial and then clip your photo layers to a series of brush imprints and strokes using the Clipping Mask function. The application of different Blending Modes varies the effect.
aAdvanced Brushes in Photoshop is drawing to a close but the Photoshop Elements Workshop begins in a few weeks.
And is sure to knock your socks off.
Want to learn more about Design? Join the aA Year of ArtPlay 2017. You can learn more and register here.
Share and connect with other artsy digital scrapbookers by posting your own Brush experiments in the AnnaGallery.