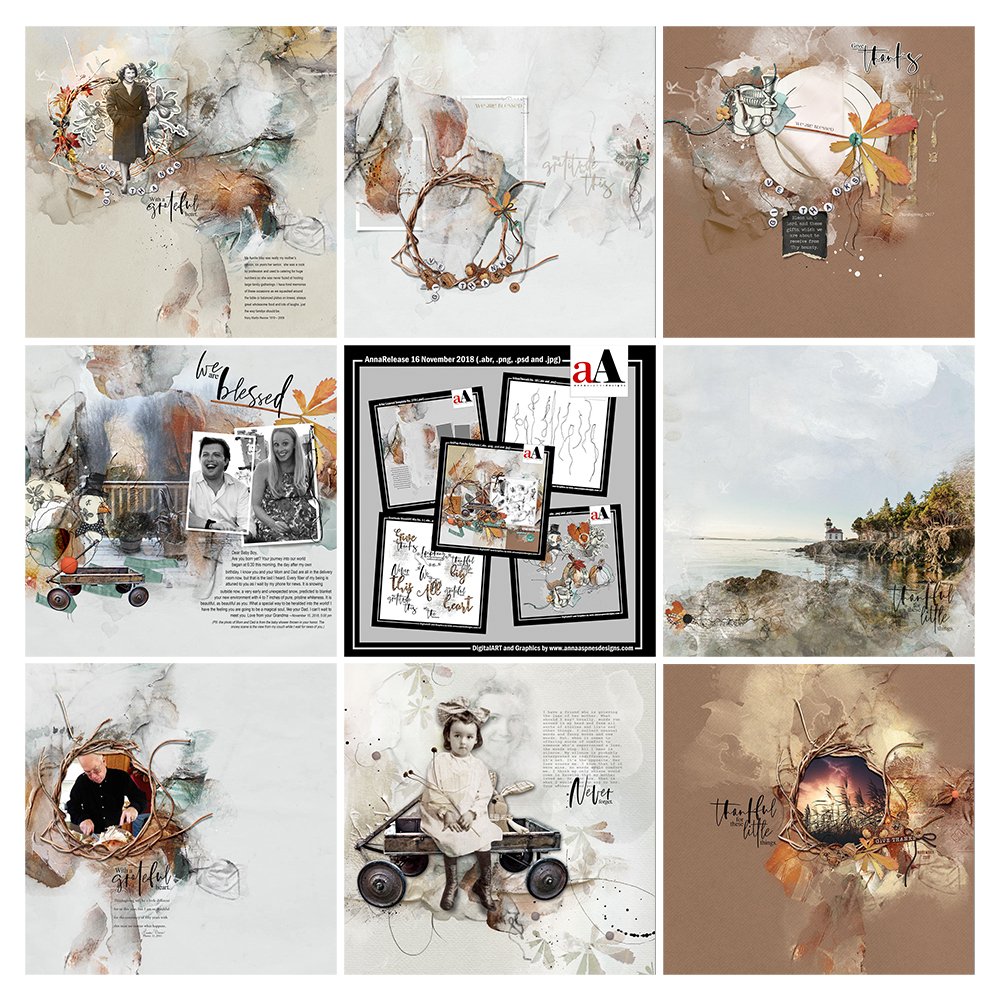 Happy Thanksgiving Week! Today we're sharing Digital Designs Inspiration Epiphany. 
Digital Designs Inspiration Epiphany
AnnaRelease Epiphany, is the latest collection of digital designs for scrapbookers, photographers, artists and crafters to be released into the Anna Aspnes Designs store.
The

a

A

Creative Team sharing their gratitude in ArtPlay Palette Epiphany and injecting little harvest into their artistry.
More digital designs inspiration Epiphany of course, can be located in the AnnaGallery.
Note that the AnnaRelease bundled option is only available until November 23, 2018 at 9am EDT..
Click on the image below to view more digital designs inspiration 'Epiphany' or visit the AnnaTeam Layouts board on Pinterest.
AnnaRelease Epiphany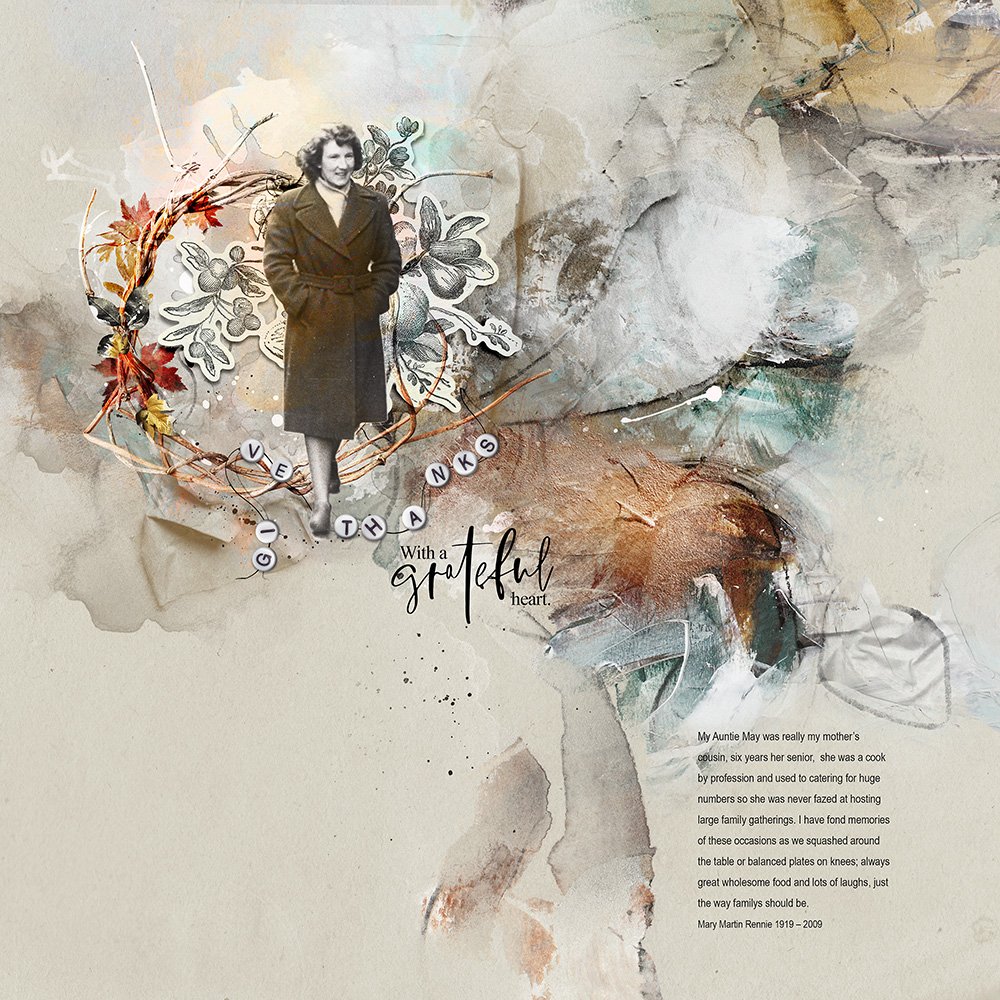 Auntie May | Fiona
Matte Your Photos
Use one or more elements to draw focus to your subject photo.
Place the embellishments behind your photo layer to create a foundation for your photo, which leads the eye and creates a focal point.
Notice how Fiona also created a stunning effect by extracting her image, mirroring the clean lines in her chosen embellishments.
See also: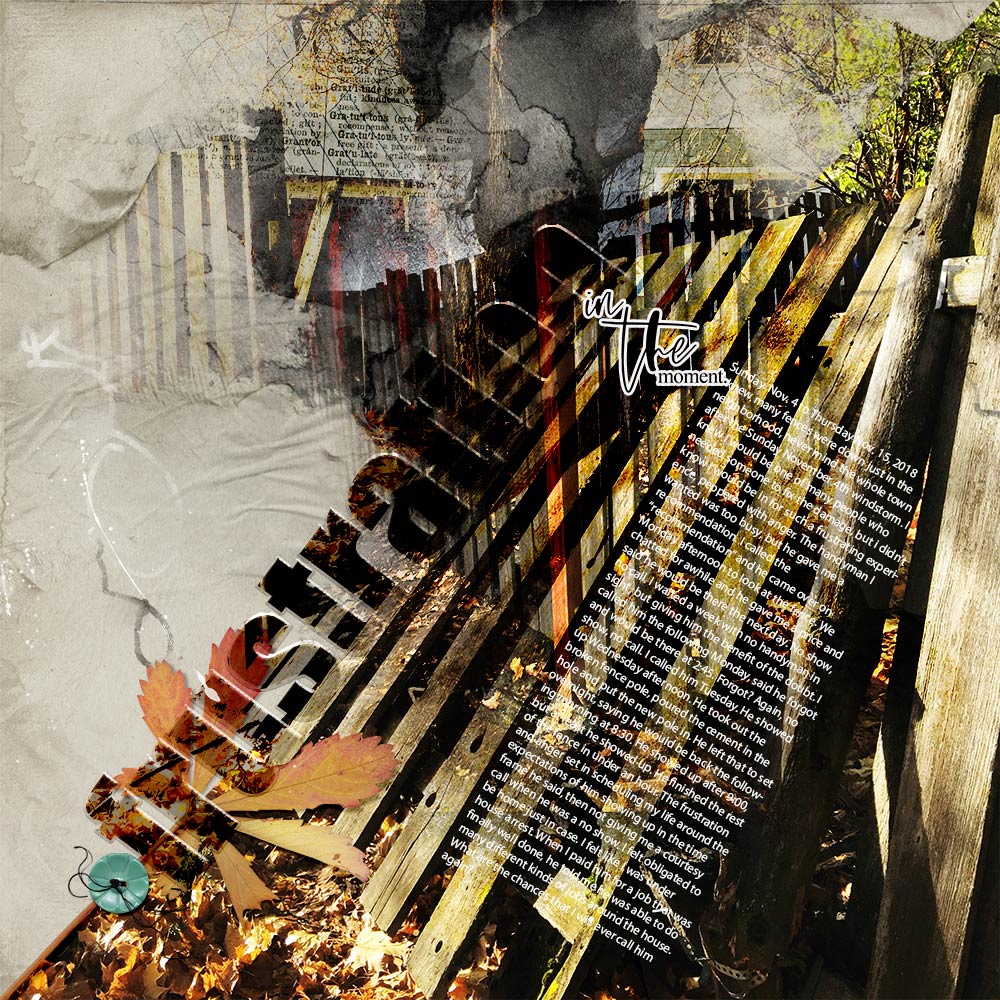 Frustration in the Moment | Barbara
Play With Angles
Create contrasting angles to create tension in your design.
You can play with aligning elements and intersecting angles to establish visual interest.
Notice how Barbara has placed the text in her digital artistry layout to achieve this effect.
See also: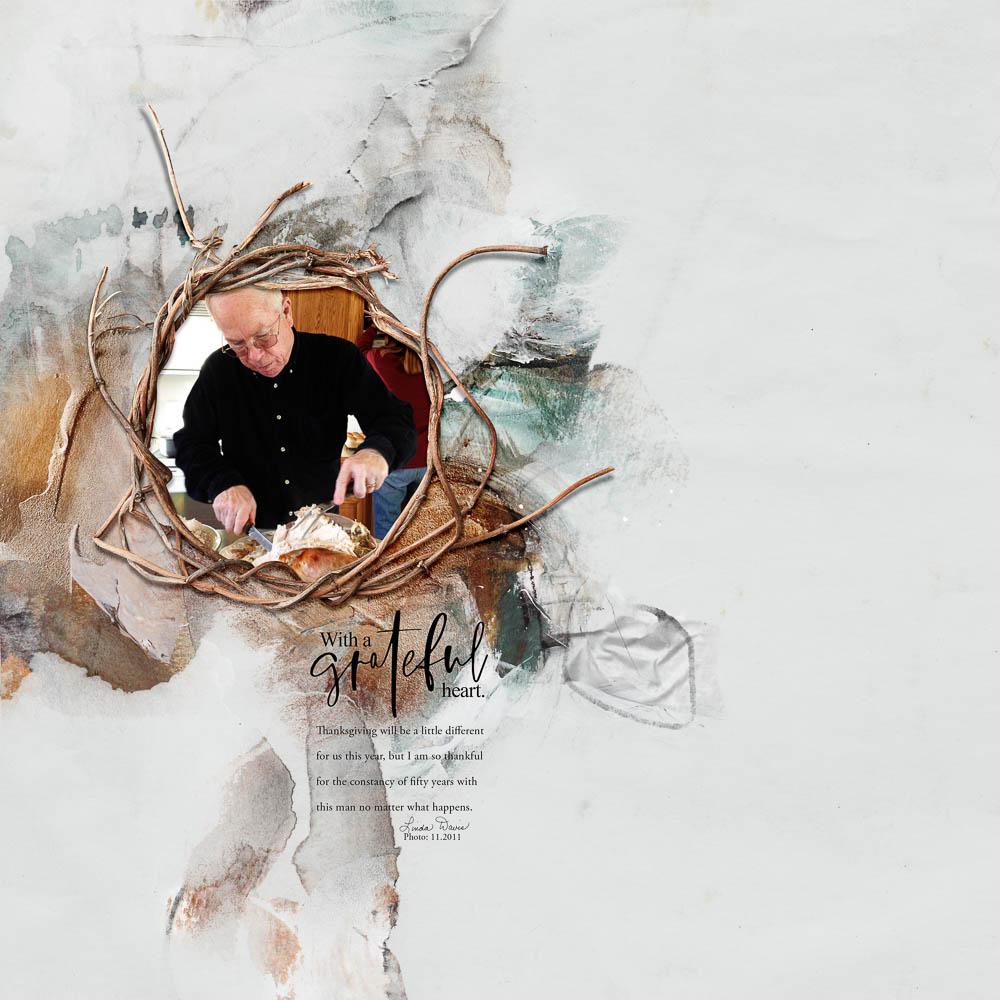 Thankful | Linda
Custom Artsy Papers
Arrange one or more transfers and overlays from an ArtPlay Palette.
This approach will enable you to create a custom artsy design that best suits your photos.
Notice how Linda has placed the transfers to create a matte for her framed photo.
See also:
Want More Digital Artistry and Scrapbooking Inspiration?
Find more Digital Designs Inspiration Epiphany in the AnnaGallery.
We invite you to post your pages and share your digital scrapbooking and artistry endeavors.