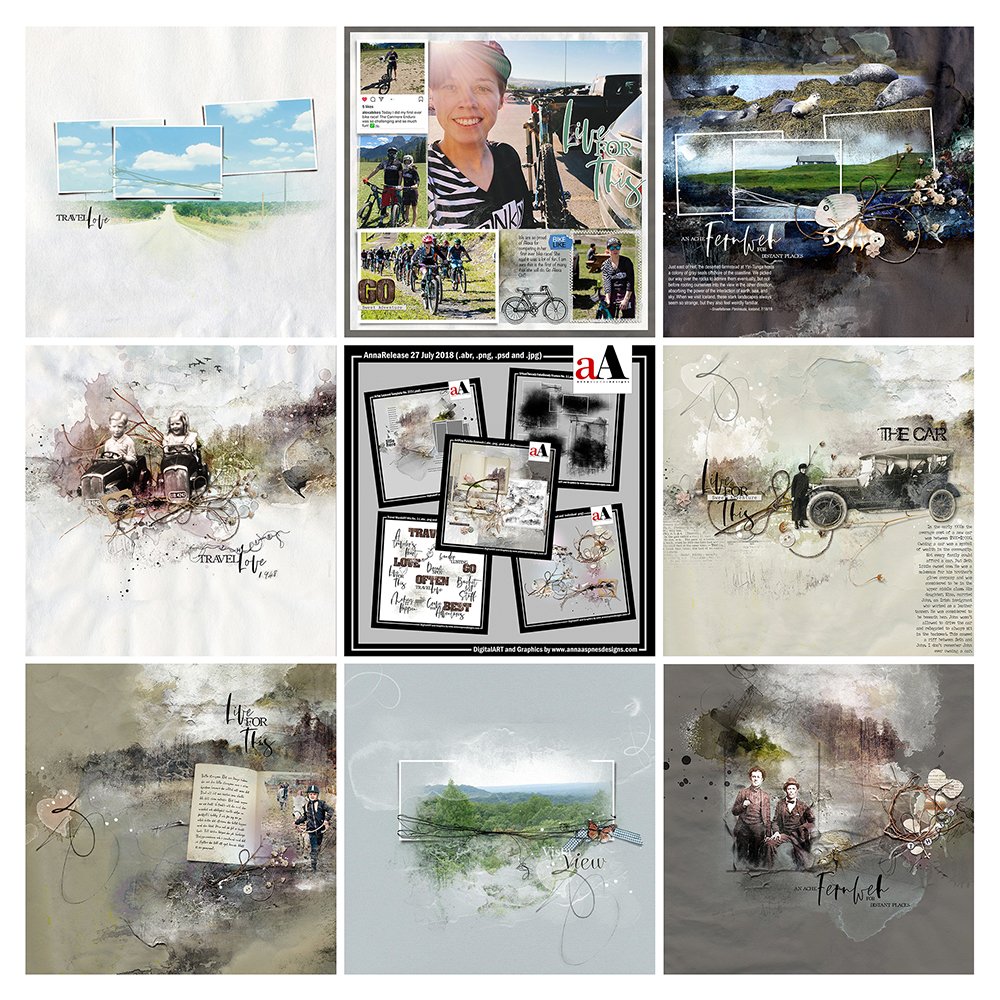 Happy Monday! Today we're sharing Digital Designs Inspiration Fernweh. 
AnnaRelease Fernweh, is the latest collection of digital designs for scrapbookers, photographers, artists and crafters to be released into the Anna Aspnes Designs store prior to me departure.
AnnaRelease Fernweh
The aA Creative Team have been inspired by the ArtPlay Palette Fernweh to inject a little wanderlust into their artistry.
More digital designs inspiration Fernweh of course, can be located in the AnnaGallery.
Note that the AnnaRelease bundled option is only available until August 03, 2018 at 9am EDT..
Click on the image below to view more digital designs inspiration 'Fernweh' or visit the AnnaTeam Layouts board on Pinterest.
Digital Designs Inspiration Fernweh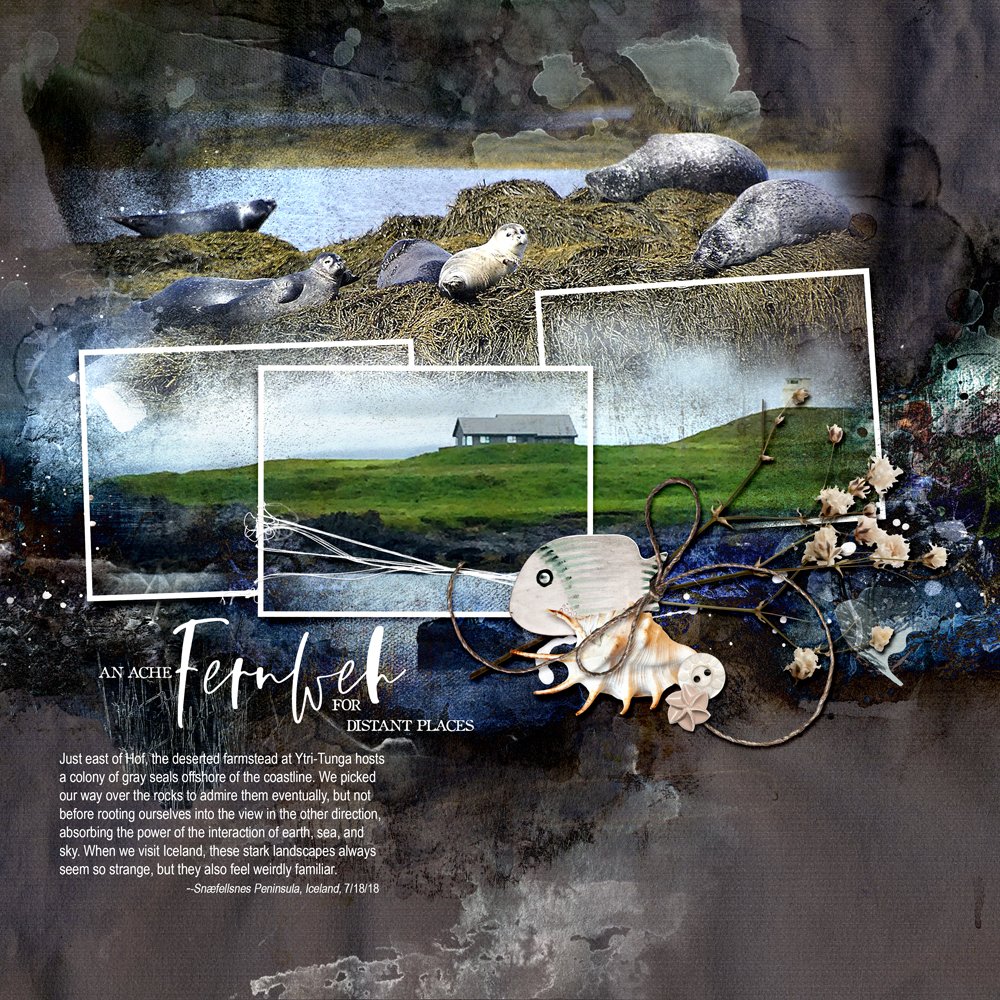 Extreme Iceland | Laura
Darken With Blending Modes
Push outside your comfort zone to experiment with different Blending Modes.
The Difference Blending Mode will make lighter layers much darker.
Laura used a variety of layers from ArtPlay Palette Fernweh with this Blending Mode to reflect her subject matter.
See also: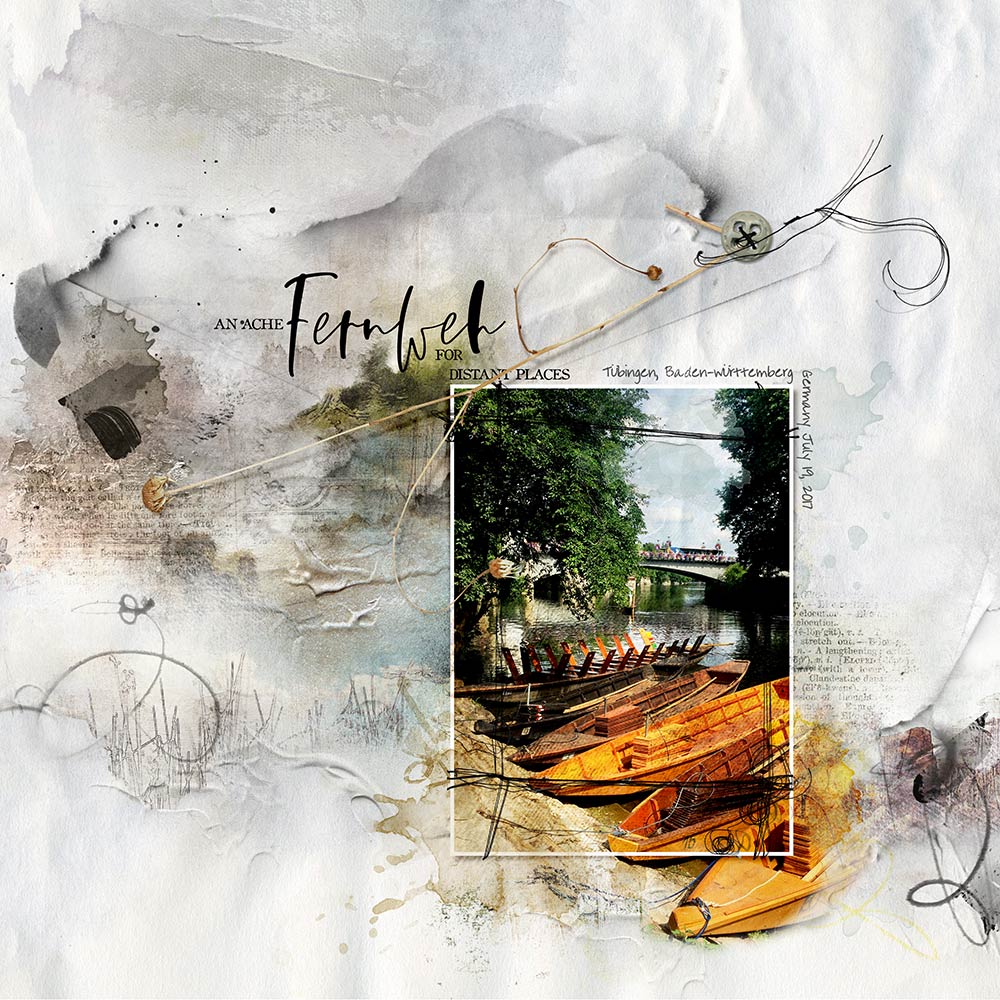 Distant Places | Barbara
Easy Photo Blending
Drag the photo on top of the FotoBlendz mask layer in the Layers Panel, and clip the photo to the mask layer.
Barb also intensified the colors in her photo using Blending Modes.
See also: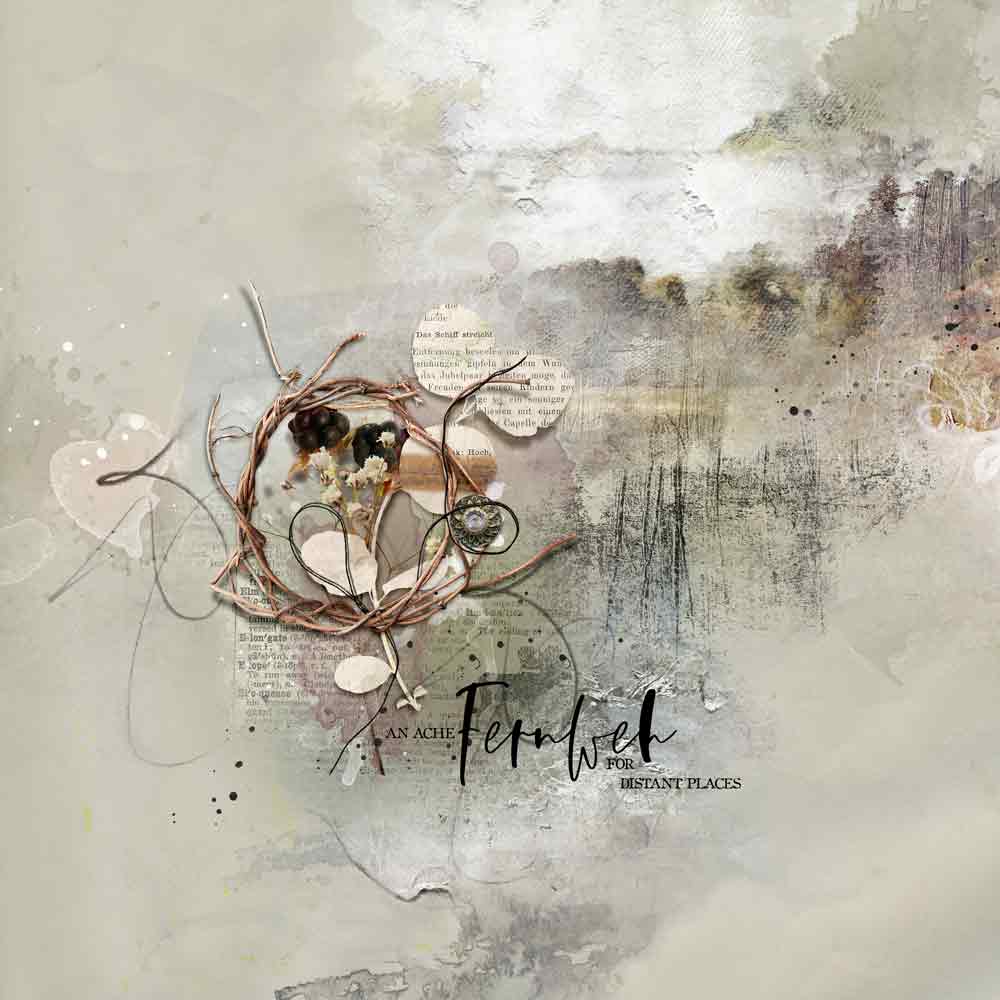 The Gatherings of a Beautiful Place | Trish
No Photo Layout
Use a MultMedia Element as the focal point of your layout.
Simply open the .psd format file into your work space, and move all the layers onto an artsy paper.
Trish is a master of 'no photo' pages.
See also:
Want More Digital Artistry and Scrapbooking Guidance?
Find more Digital Designs Inspiration Fernweh in the AnnaGallery.
We invite you to post your pages and share your digital scrapbooking and artistry endeavors.