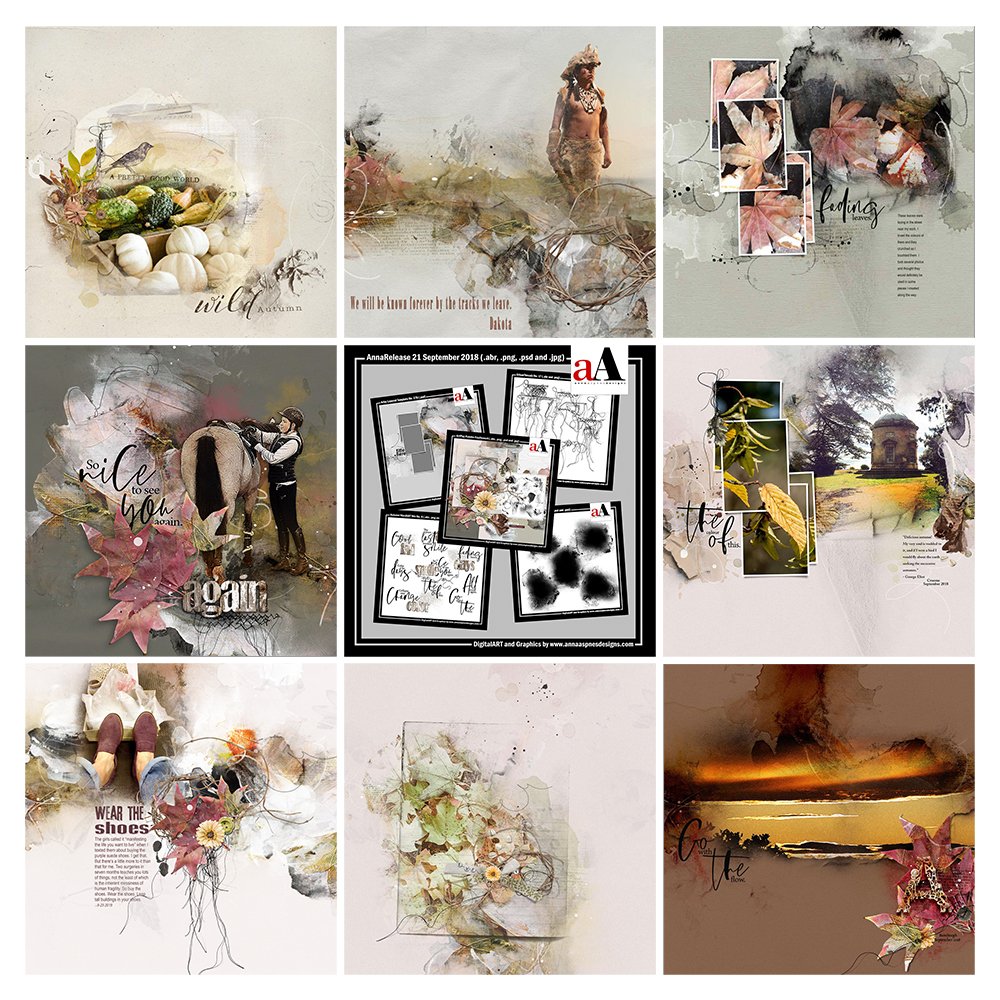 Happy Monday! Today we're sharing Digital Designs Inspiration Feuillemort. 
AnnaRelease Feuillemort, is the latest collection of digital designs for scrapbookers, photographers, artists and crafters to be released into the Anna Aspnes Designs store.
AnnaRelease Feuillemort
The aA Creative Team have been inspired by the ArtPlay Palette Feuillemort to inject a little autumn color into their artistry.
More digital designs inspiration Feuillemort of course, can be located in the AnnaGallery.
Note that the AnnaRelease bundled option is only available until September 28, 2018 at 9am EDT..
Click on the image below to view more digital designs inspiration 'Feuillemort' or visit the AnnaTeam Layouts board on Pinterest.
Digital Designs Inspiration Feuillemort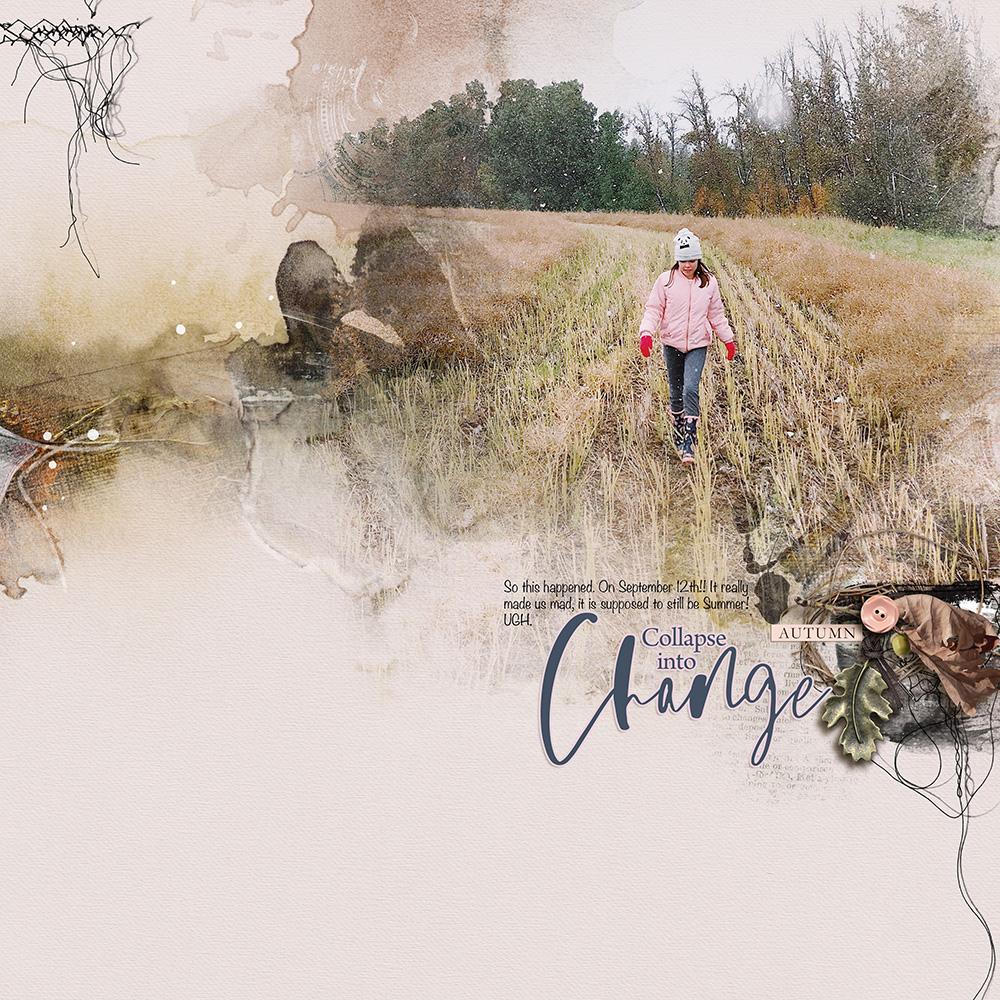 Change | Heather
UrbanThreadz The Edges
Stamp UrbanThreadz close to the top edge of your digital artistry or scrapbooking layout.
The tails of the thread with draw the eye down to the focal point in your design.
Love how Heather has mirrored this effect in the element cluster to create rhythm in the design.
See also: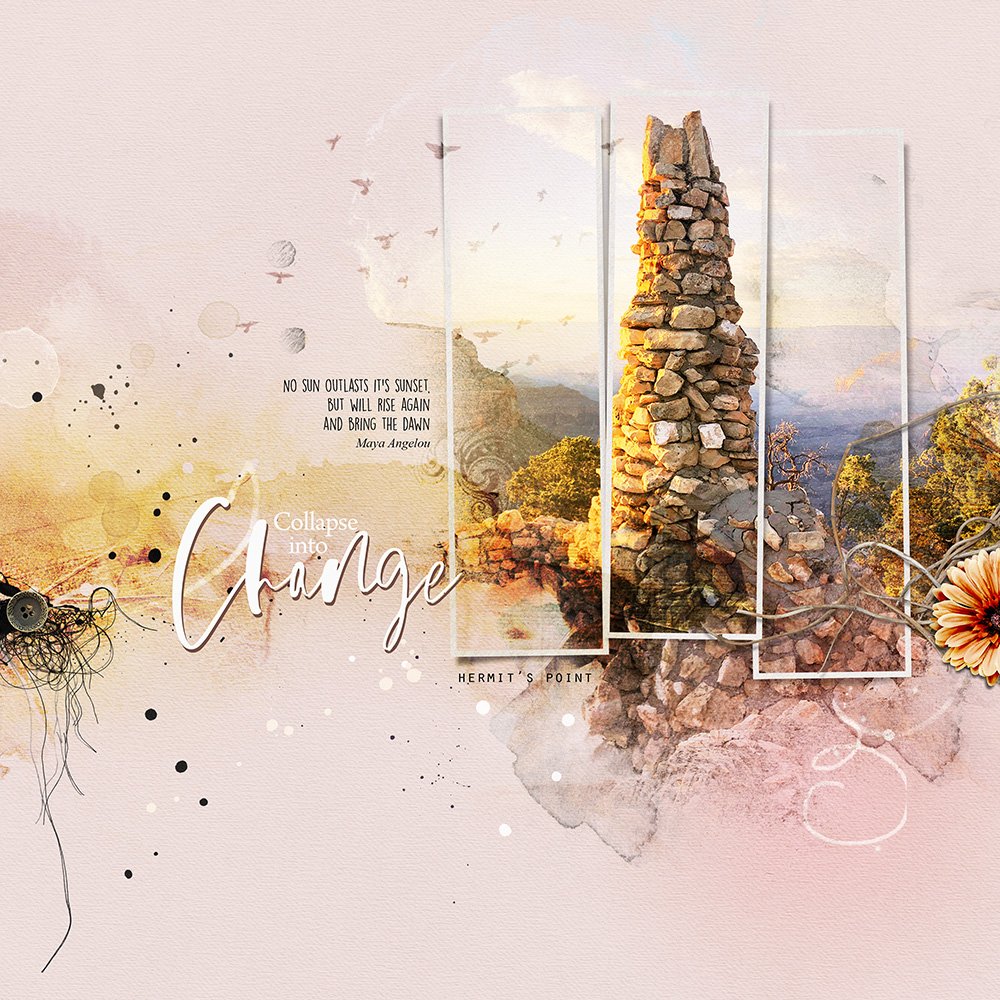 Sunset at Hermit's Point | Miki
Contrasting Titles
Make your WordART stand out from your digital artistry or scrapbooking design by recoloring the words.
This creates contrast and therefore visual interest in the artistry.
Notice Miki's much lighter white title again the darker background.
See also: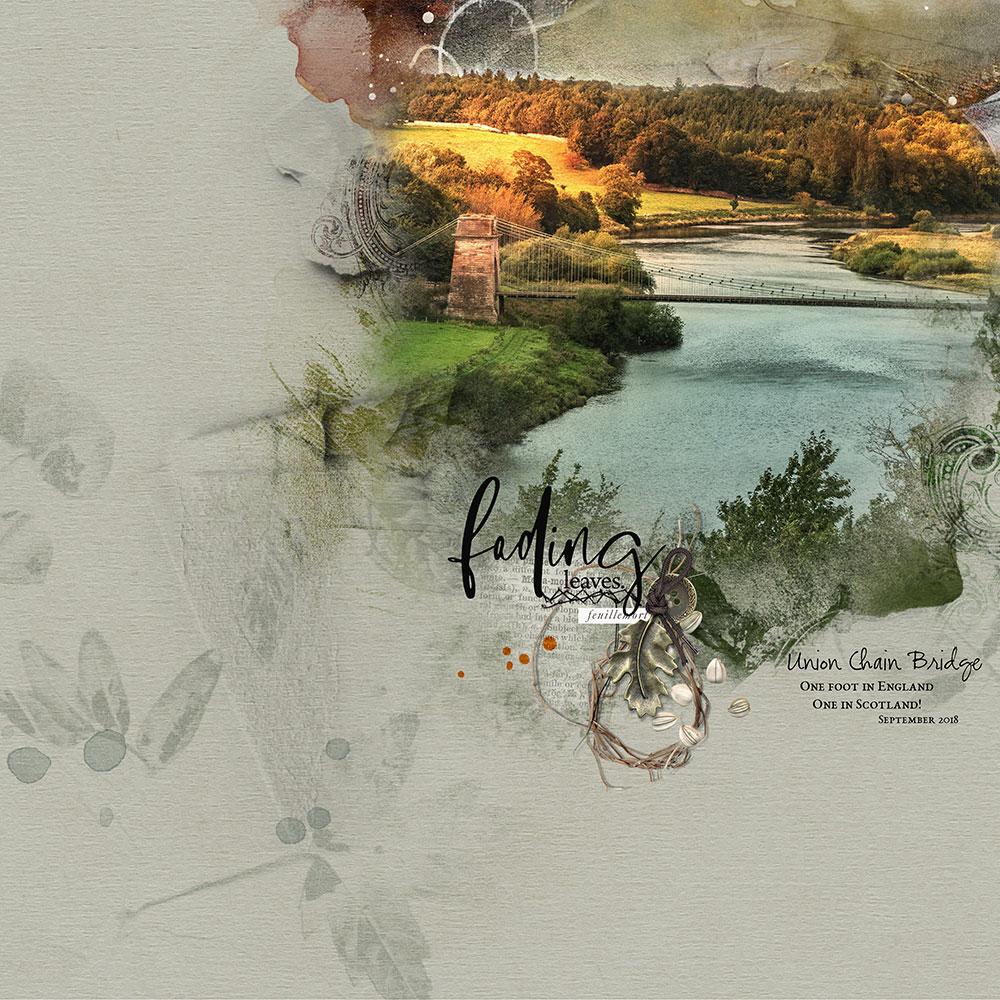 The Union Chain Bridge | Viv
Simple Clipping
Clip your photo to a FotoBlendz Clipping Mask to create an easy blended photo effect.
Use the clipping mask function in Adobe Photoshop and Elements to enable the photo to conform to the shape of the FotoBlendz Clipping Mask.
I love how Viv has contained the image by recoloring the paint and stain textures in the .psd file of the FotoBlendz mask.
See also:
Want More Digital Artistry and Scrapbooking Guidance?
Find more Digital Designs Inspiration Feuillemort in the AnnaGallery.
We invite you to post your pages and share your digital scrapbooking and artistry endeavors.