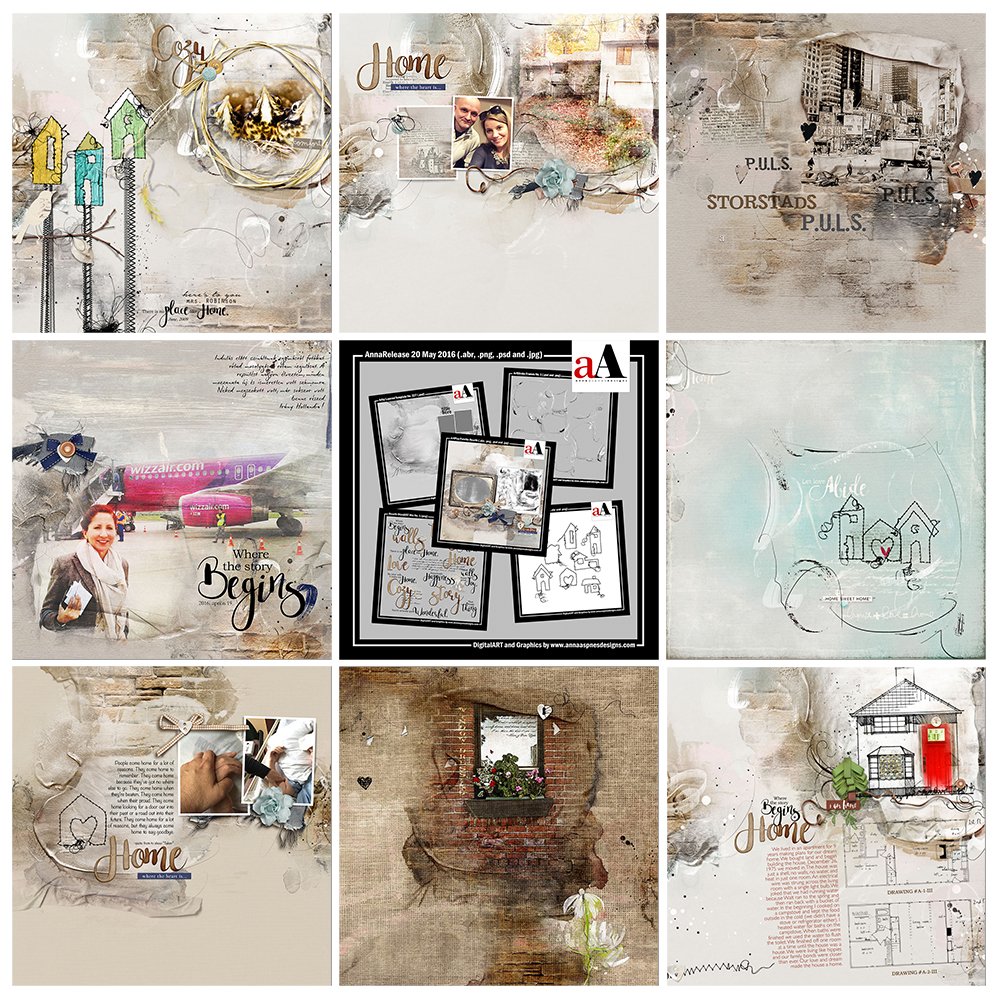 Today we are sharing digital designs inspiration Hearth.
AnnaRelease Hearth is the latest collection of digital designs for scrapbookers, photographers, artists and crafters to be released in the Anna Aspnes Designs store.
I see this collection as being the perfect addition for documenting what home means to you, not to mention travel pages and heritage. The neutral color palette and stone motif lends it's itself well to all these themes.
AnnaRelease Hearth
The aA Creative Team are have been adding a little heart to their digital artistry and scrapbooking using ArtPlay Palette Hearth and supporting DigitalART products.
Digital art inspiration for AnnaRelease Hearth can be found in the AnnaGallery.
View all the digital art products found in AnnaRelease Hearth and save almost 50%  for a limited time.
Note that the AnnaRelease bundled option is available for ONE week only.
Click on the image below to view more Digital Designs Inspiration Hearth or visit the AnnaTeam Layouts board on Pinterest.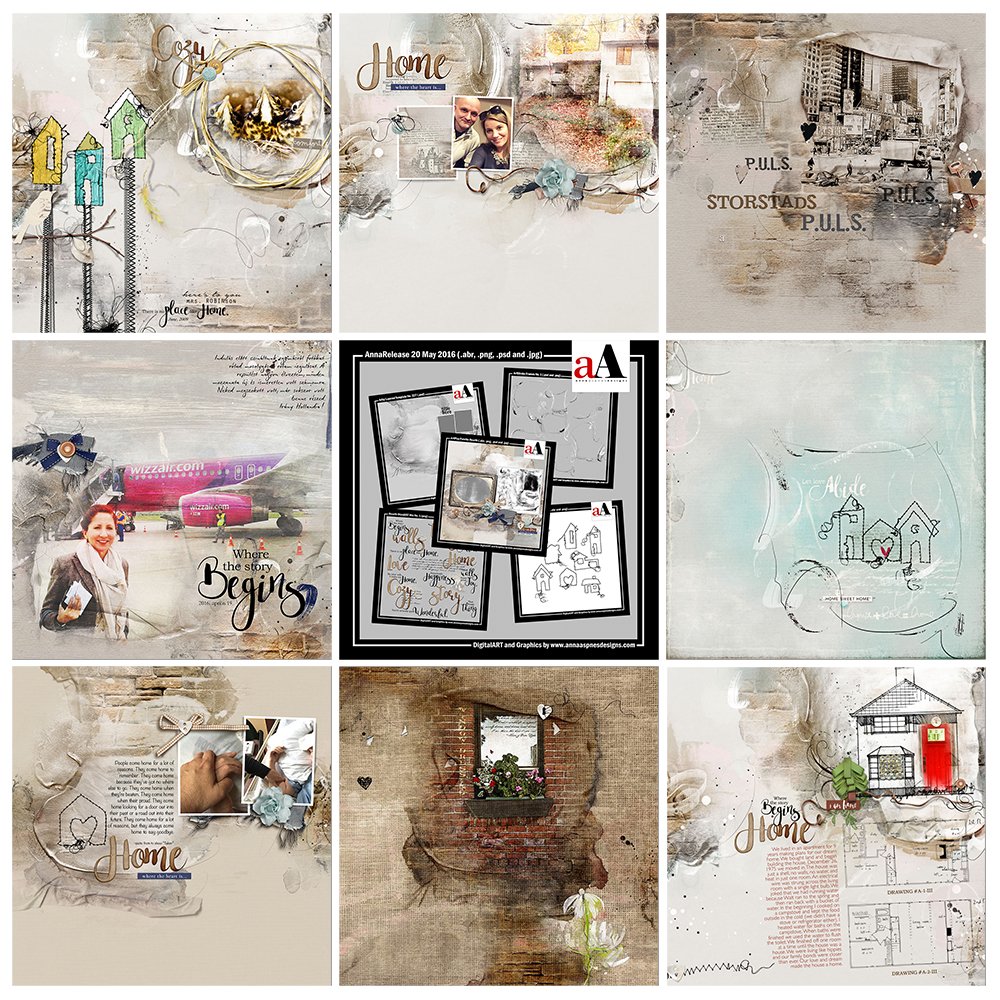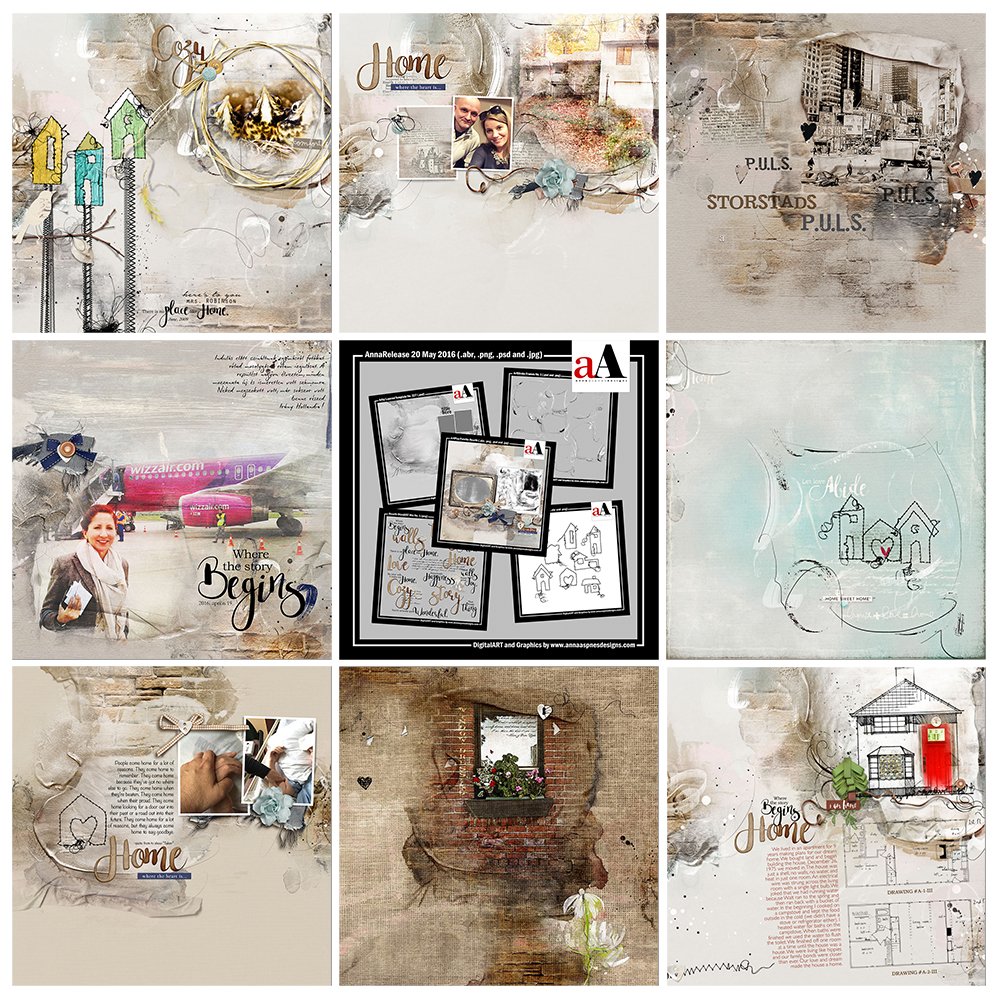 Digital Designs Inspiration Hearth
See our Gallery HighLights by clicking on the images to access complete digital design supply lists. You will also find process notes and digital scrapbooking tutorials from each team member to provide new digital inspiration for using aA DigitalART designs.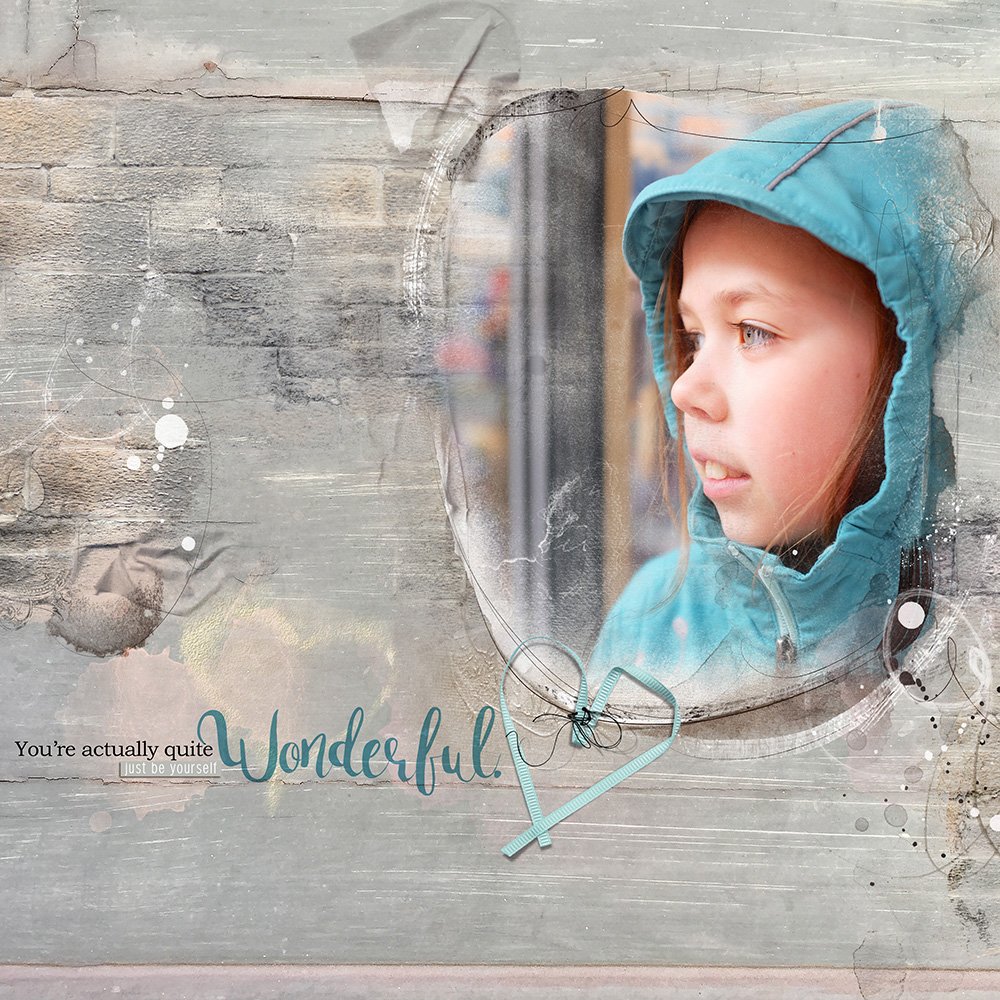 Wonderful You | Heather
Frame Your Blended Photos
Use the ArtStroke Frames No. 1 to 'frame' your blended photos. Clip your image to a FotoBlendz Clipping Mask or custom blend using the method of your choice to create your artsy digital scrapbooking layout foundation.  Open and place an ArtStroke Frames No. 1 over the top of the blended image using the Move tool from the Tools panel. I love how Heather has pulled the blue throughout her digital artistry design.
Note. The ArtStroke Frames No. 1 are delivered on .png and multi-layer to .psd format. The latter enables you to rotate,, re-size, recolor and move any of the individual layers that make up each of the ArtStroke Frames No. 1 .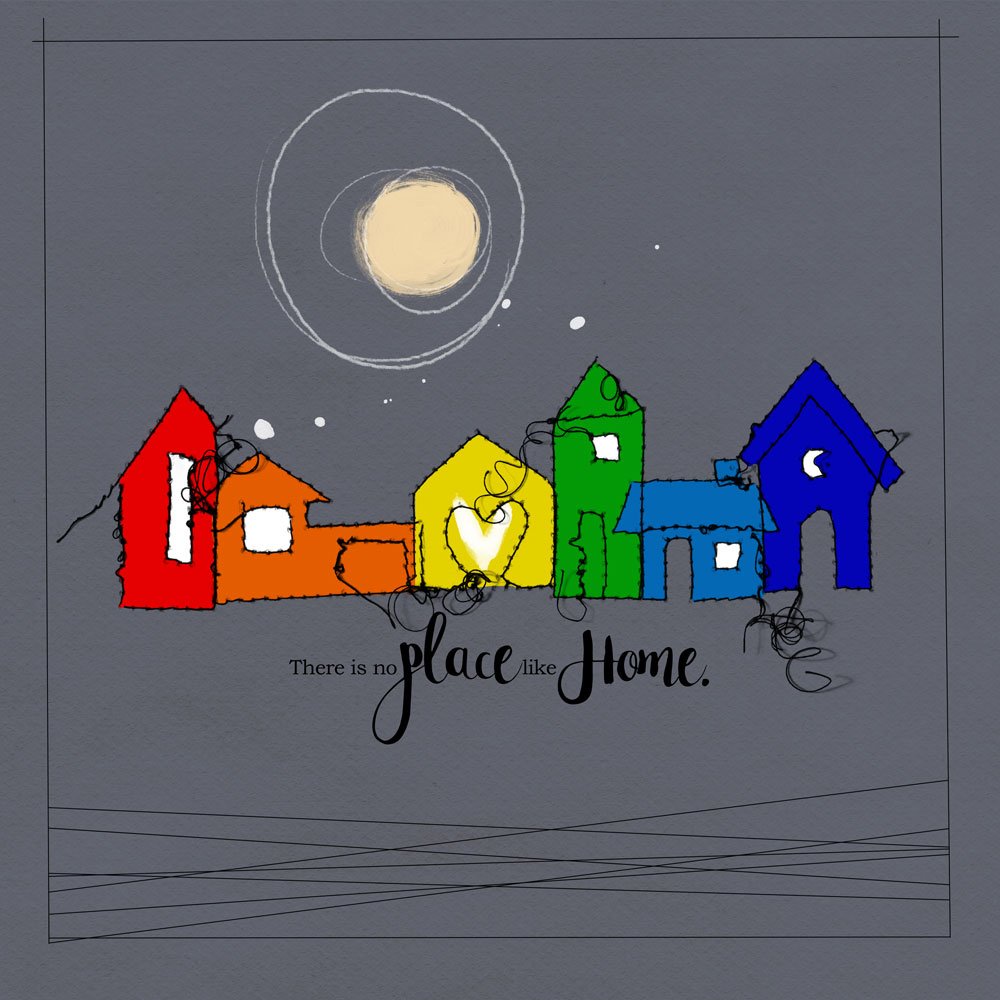 No Place Like Home | Adryane
Create Custom WallART
Make your own custom art that can be printed and framed for your wall. Stamp the UrbanStitchez Home No. 1 files onto new layers in black using the Paint Brush tool from the Tools panel. See this video tutorial for guidance in loading and using Brushes in Adobe Photoshop and Elements. You can then color fill each of the UrbanStitchez Home No. 1 images by selecting the inside area with the Magic Wand tool from the Tools panel. Create a New Layer beneath the stitched image layer selection, and then go to Edit> Fill to make a color selection of your choice. I love the bright colors used by Adryane.
Note. You can also stamp distressed block shape brushes on a New Layer behind the UrbanStitchez Home No. 1 images using the Paint Brush tool from the Tools panel as demonstrated by Barbara in this layout. The brushes approach provide a less 'neat and tidy' approach to coloring the files.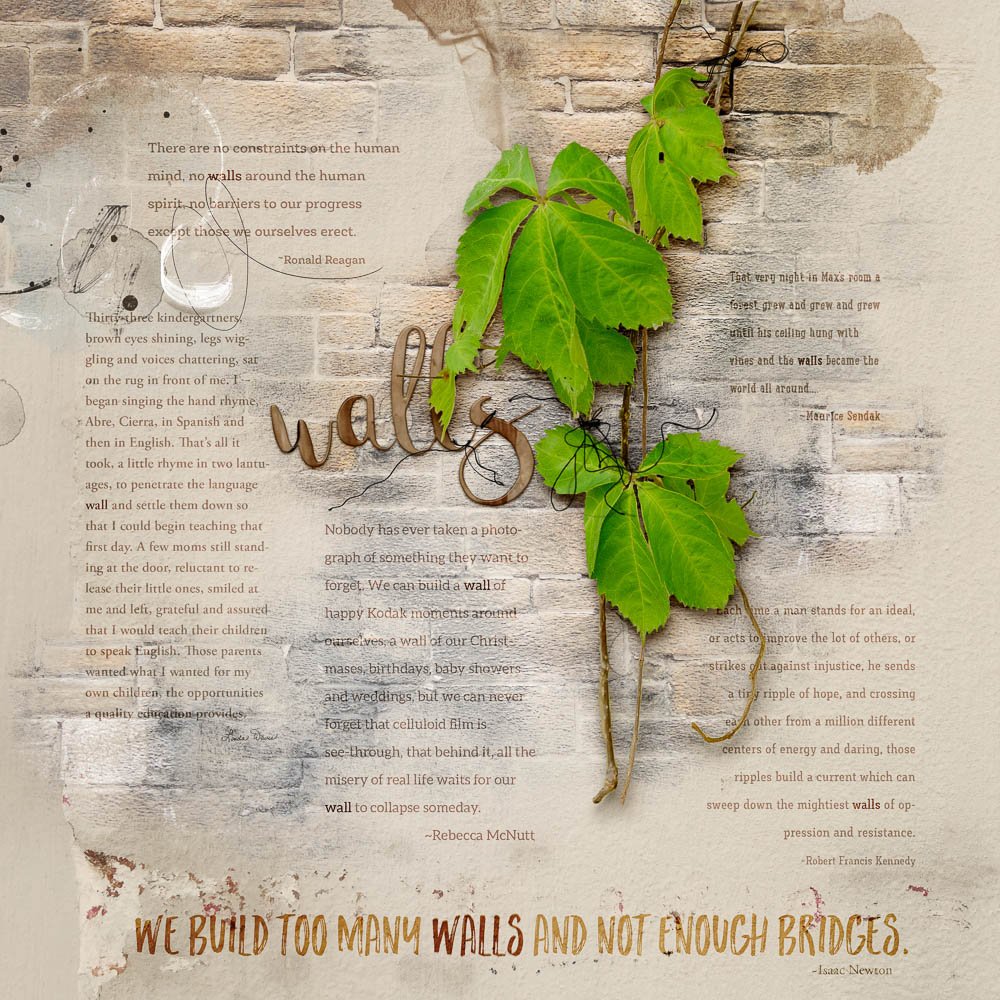 Walls | Linda
Custom Extracted Elements
Create an extraction of a subject in your photo to create a custom element for your artsy digital scrapbooking layout. Notice how Linda has not used photos in a conventional sense but focuses her artistry on the story and words. Consider allowing the text to lead the design of your next page. See this Create Extractions and Custom Cast Shadows tutorial for further guidance.