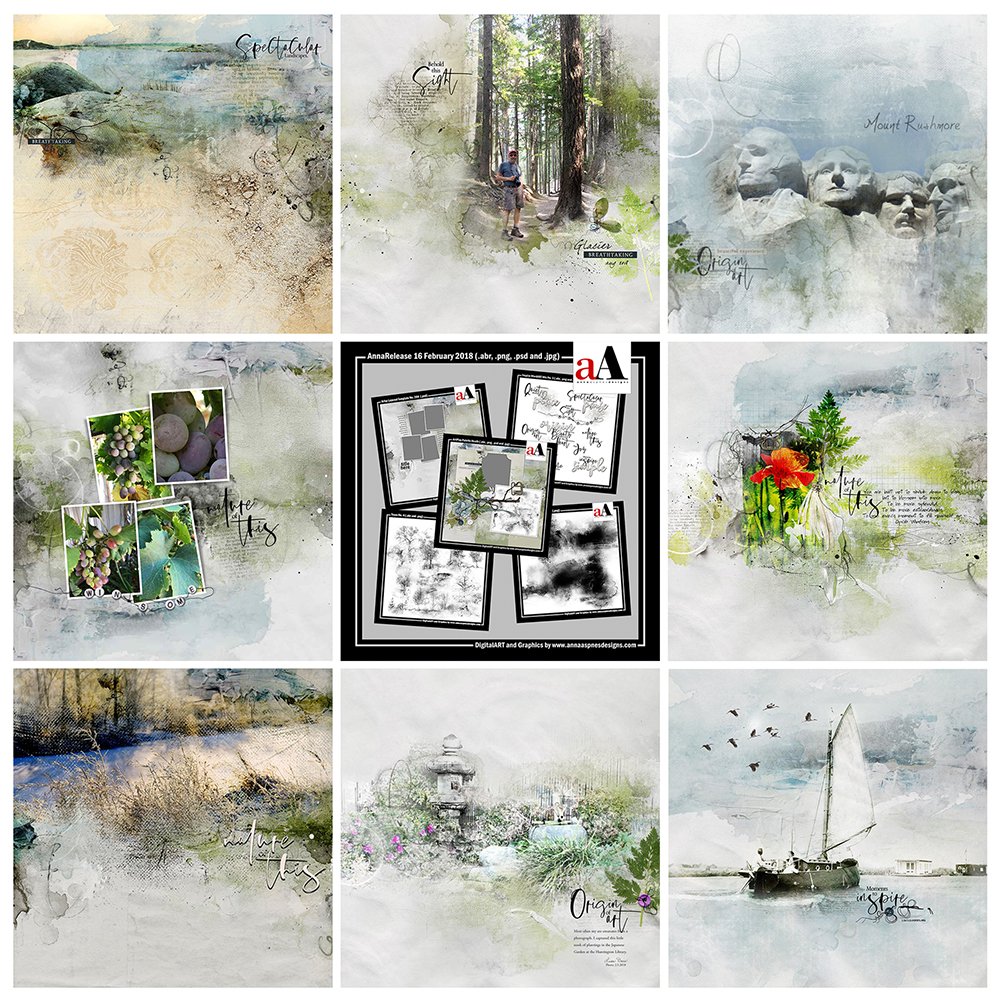 Happy Tuesday! Today we're sharing Digital Designs Inspiration Heath.
We took the day off yesterday to enjoy the President's Day holiday in the United States.
AnnaRelease Heath is the newest collection of digital designs for scrapbookers, photographers, artists and crafters to be released into the Anna Aspnes Designs store.
AnnaRelease Heath
The aA Creative Team members have been broadening their horizons using the NEW ArtPlay Palette Heath and supporting DigitalART products.
More digital designs inspiration Heath of course, can be located in the AnnaGallery.
Note that the AnnaRelease bundled option is available for ONE WEEK ONLY.
Click on the image below to view more digital designs inspiration 'Heath' or visit the AnnaTeam Layouts board on Pinterest.
Digital Designs Inspiration Heath
See our Gallery HighLights by clicking on the images to access complete digital design supply lists.
You will also find process notes and digital scrapbooking tutorials from each team member to provide new digital inspiration for using aA DigitalART designs.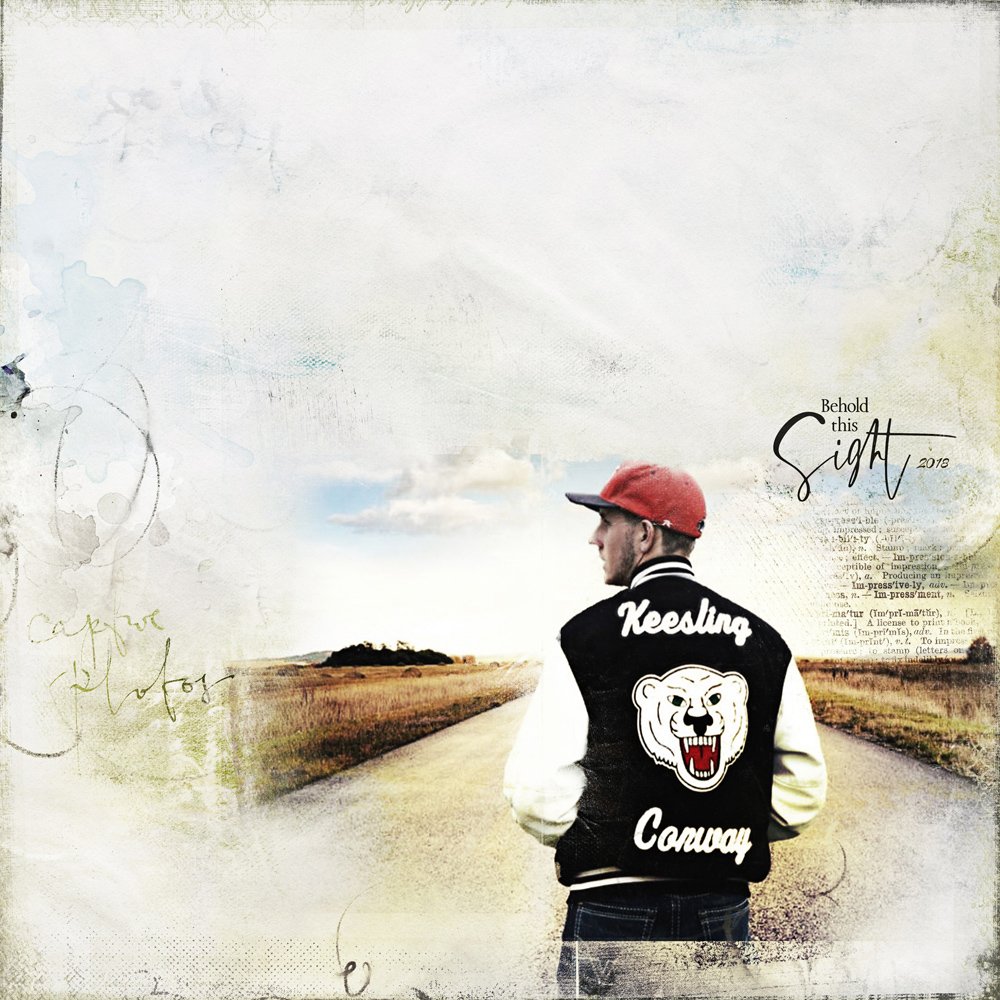 Captured Photos | Donna
Easy Blending
Clip your photo to one of the page-size FotoBlendz Overlay clipping masks to provide a simple approach to blending.
An image takes on the properties of the FotoBlendz clipping mask in terms of size and shape.
Love how Donna has mirrored the colors in her photo with those in the artsy paper.
Watch this FREE video for guidance in using FotoBlendz clipping masks.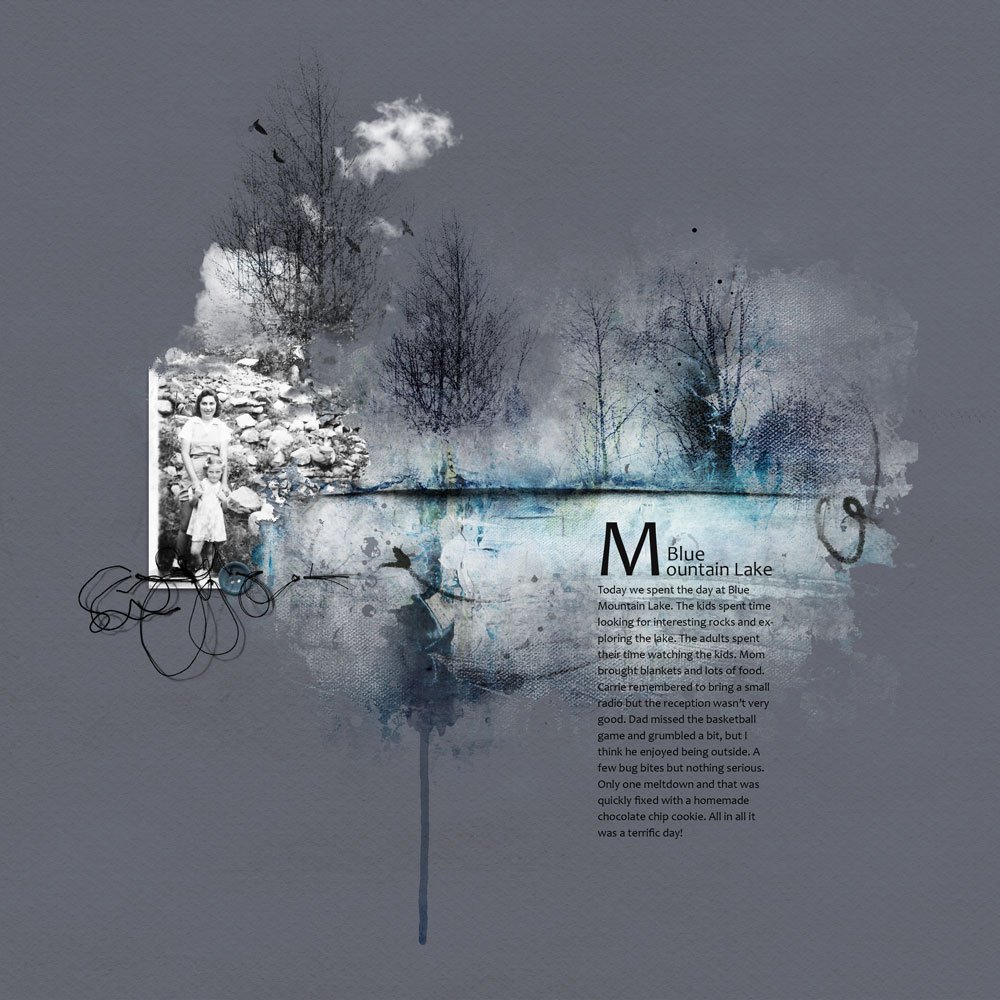 Blue Mountain Lake | Adryane
FotoBlendz Foundations
Use a FotoBlendz clipping mask to create a foundation for your photo.
Clip an artsy paper to the FotoBlendz Overlay of your choice to anchor a framed image to your artsy digital scrapbooking design.
I love how Adryane has placed her clipping set against a darker background. Notice how this highlights her foundation.
Watch this FREE video for guidance on selecting backgrounds in your digital artistry.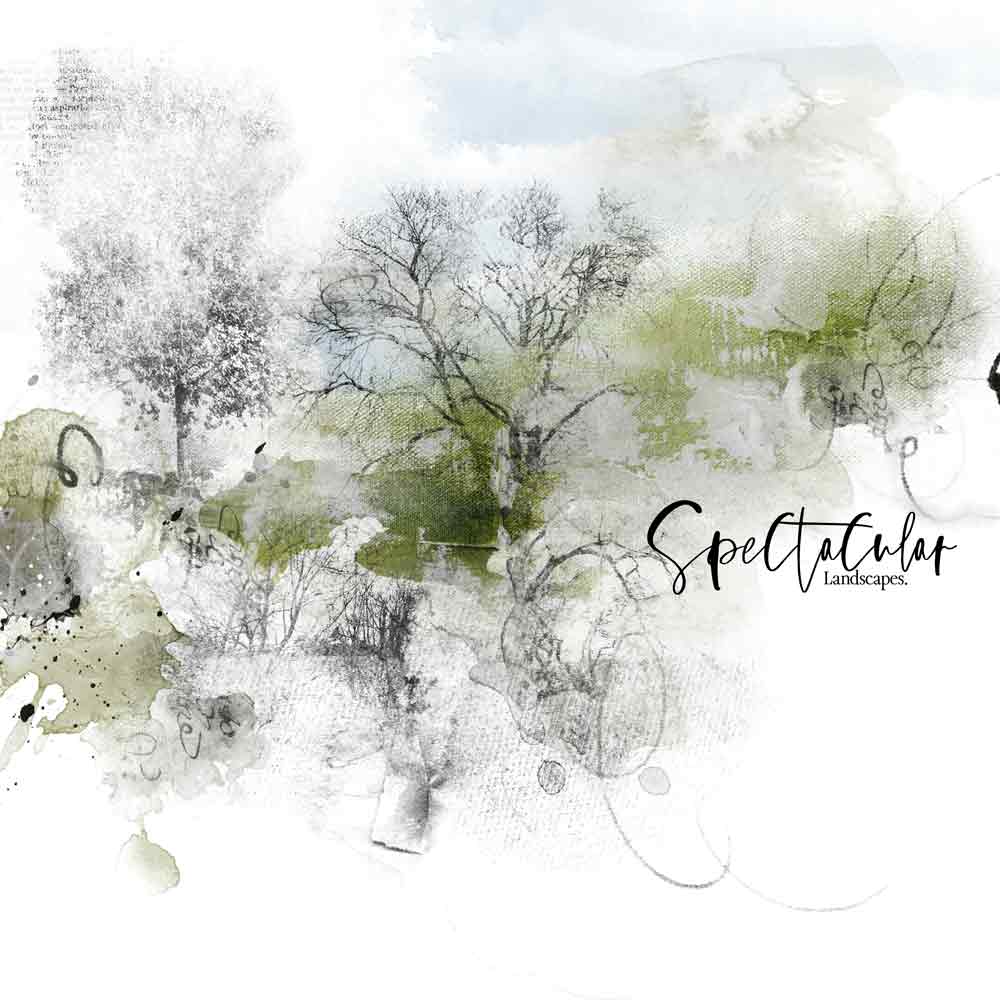 Spectacular Nature | Trish
No Photo Approach
Use a pictorial brush to replace the photo in your digital artistry/artsy digital scrapbooking layouts.
Select an artsy paper as your background, then stamp one or more brushes on a new layer, using the Paint Brush Tool from the Tools Panel, in the color of your choice.
Love the simplicity, to attaining complexity in Trish's digital artistry, using this technique.
Watch this FREE video for guidance on loading and using brushes, and see the Photoshop and Elements Brushes Self-Paced Classes available in the store at Anna Aspnes Designs.
Want More Digital Artistry and Scrapbooking Guidance?
Learn more about aA Club Critique 2018.
Find more Digital Designs Inspiration Heath in the AnnaGallery.
We invite you to post your pages and share your digital scrapbooking and artistry shenanigans.