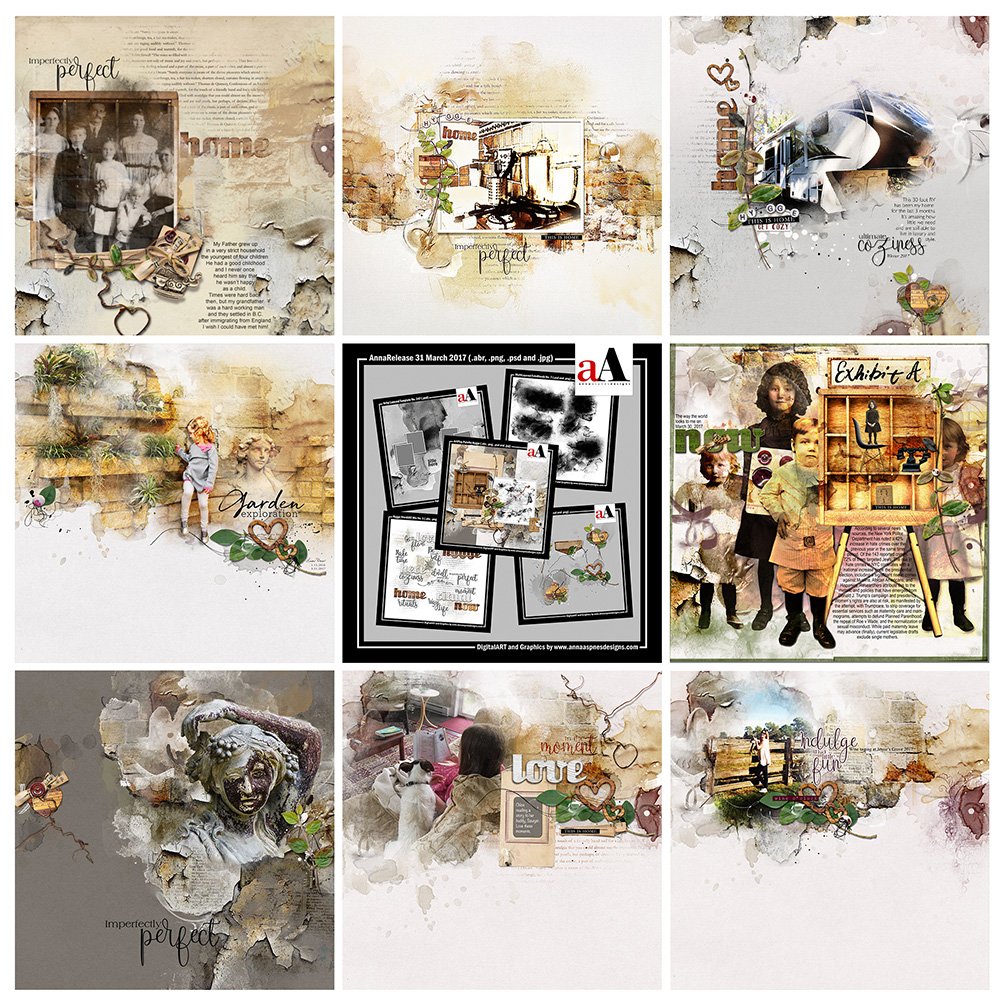 Today we're sharing digital designs inspiration Hygge.
AnnaRelease Hygge is the newest collection of digital designs for scrapbookers, photographers, artists and crafters to be released into the Anna Aspnes Designs store.
AnnaRelease Hygge
The aA Creative Team are going to have you getting comfortable with the new ArtPlay Palette Hygge and supporting DigitalART products.
More digital art inspiration for AnnaRelease Hygge, of course, can be located in the AnnaGallery.
Learn the Background and Origins behind this collection in this post.
Note that the AnnaRelease bundled option is available for ONE week only.
Click on the image below to view more digital designs inspiration 'Hygge' or visit the AnnaTeam Layouts board on Pinterest.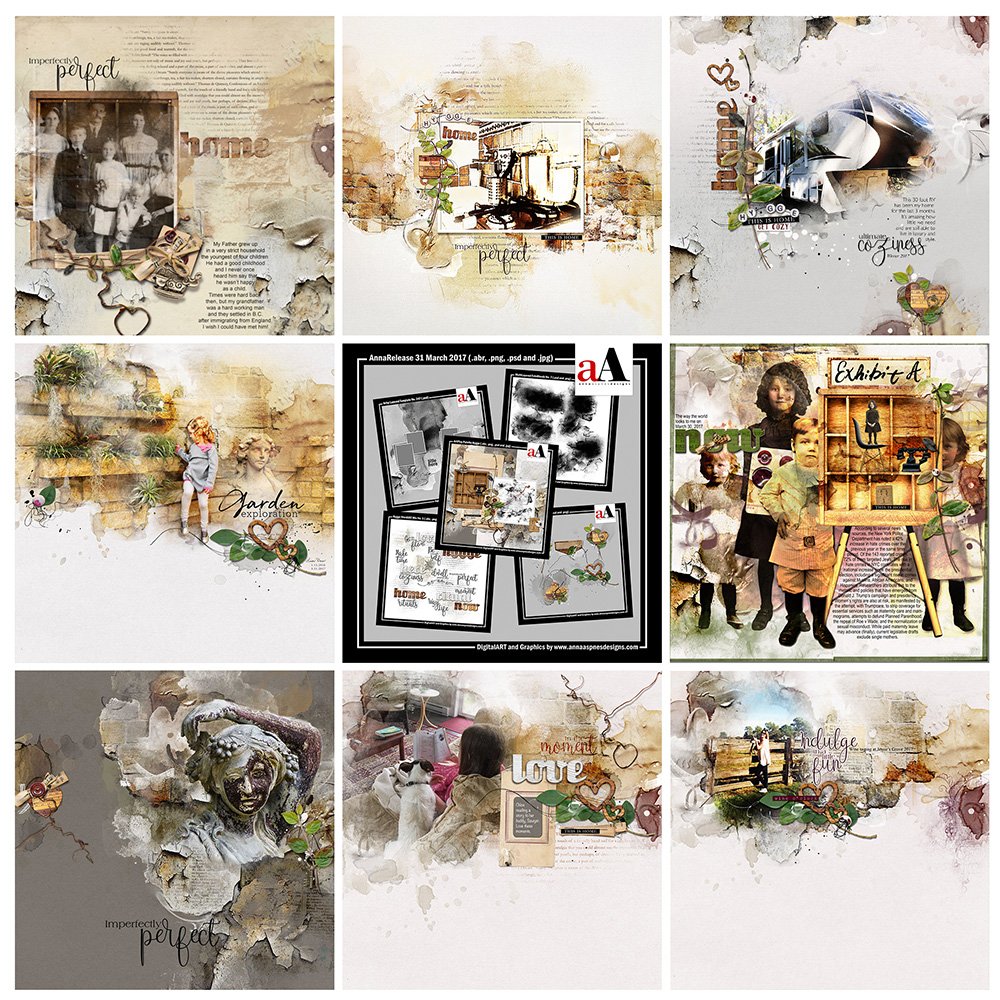 Digital Designs Inspiration Hygge
See our Gallery HighLights by clicking on the images to access complete digital design supply lists. You will also find process notes and digital scrapbooking tutorials from each team member to provide new digital inspiration for using aA DigitalART designs.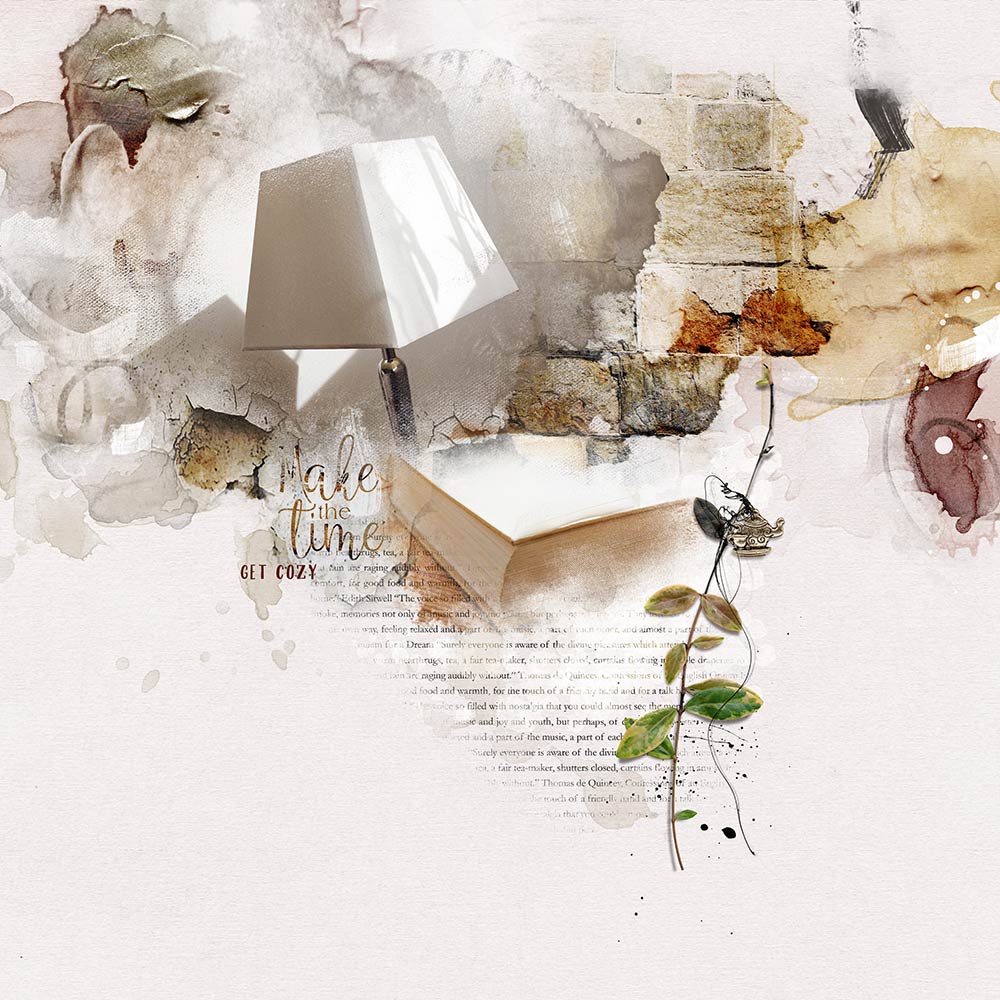 Make the Time | Barbara
Color Burn and Titles. Add depth and dimension to your page titles by stamping the WordART title of your choice on a New Layer and apply a Color Burn Blending Mode from the Layers panel. This can increase the vibrancy of color and allows details from underlying layers to show through the text, as demonstrated by Barbara.
Select the Paint Brush tool from the Tools panel and load the WordART .abr file, or recolor the accompanying .png via Edit> Fill with the 'Preserve Transparency Box' checked. Try the color gray or variation of this color with slight hues of red, yellow and blue.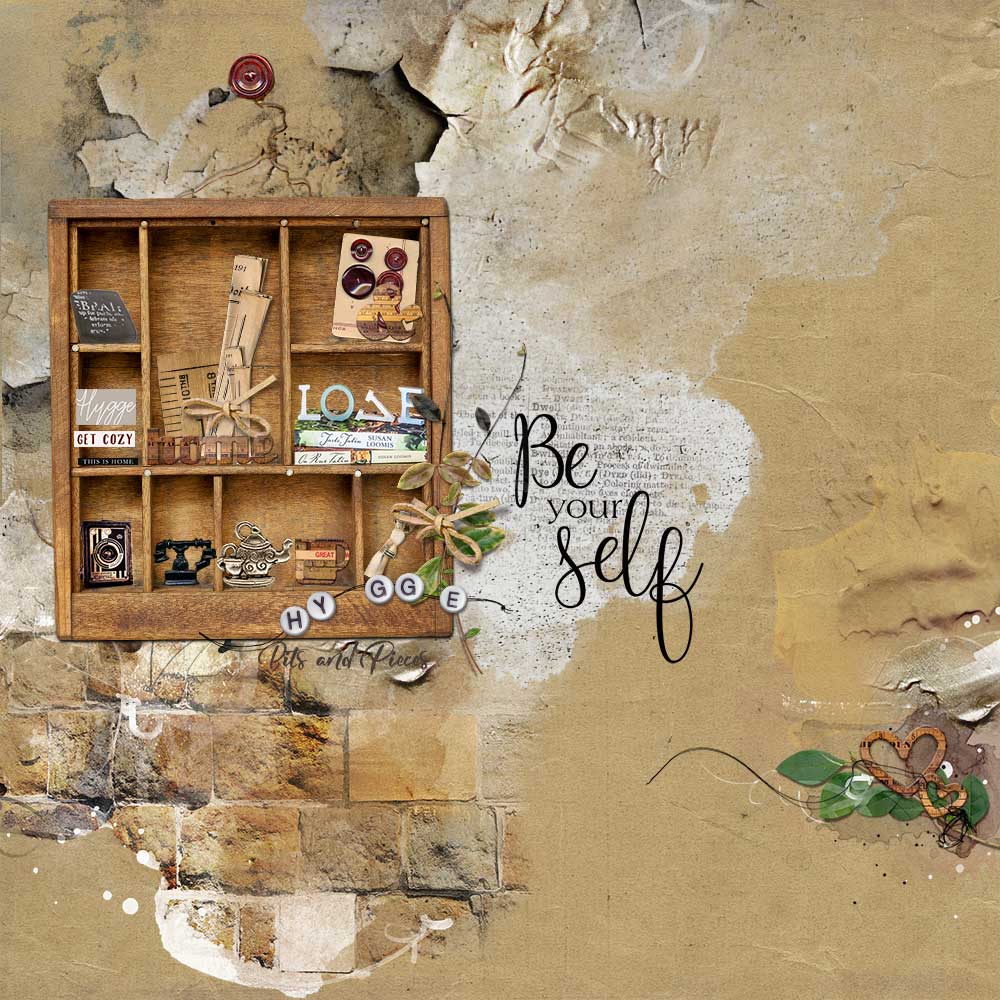 Bits and Pieces | Viv
A Memory Shelf. Create your own shelf of memories, adding photos and elements that tell your story to the small printers tray included with  ArtPlay Palette Hygge . I love how Vivian has filled hers with a collection of elements that tell us about her.
You could also use the Rectangular Marquee tool from the Tools panel, make a selection around one of the compartments and then press DELETE to create a frame effect.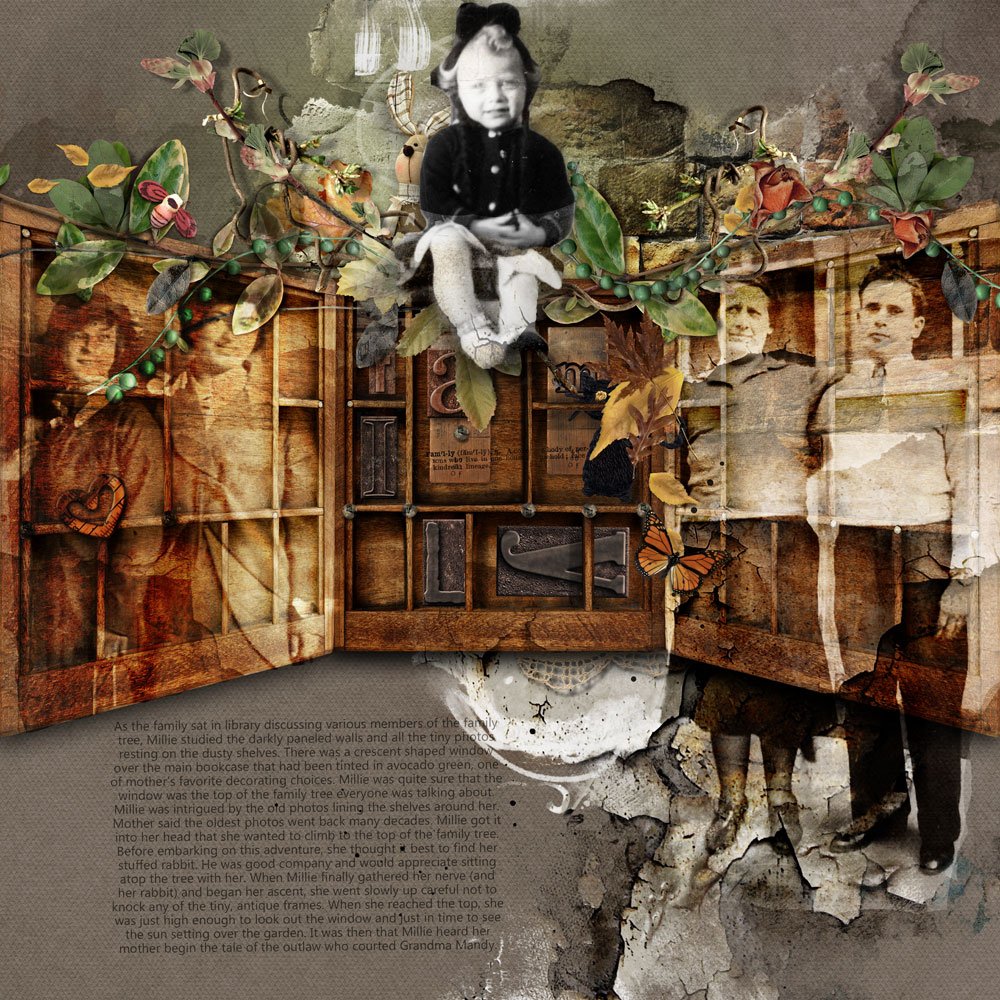 Family Tree | Adryane
A Little Perspective. Create a 3D effect by changing the perspective of your dimensional elements and even photos as demonstrated by Adryane who has a knack from creating a new dimensional world within her pages.
Go to Edit> Transform> Perspective (Photoshop) or Image> Transform> Perspective (Elements) and move the corner points of the Bounding Box to 'warp' the image.
Want to learn more about Design? Join the aA Year of ArtPlay 2017 which is now underway and being enjoyed by artists just like you.
What  students are saying:
"I decided to break away this year from my normal minimalist style and strike out and I am so glad I took the plunge with Anna's ArtPlay 2017.  In this first month I've already learnt things I would not have had the nerve to try before (and it worked!).  The video was clear, the feedback invaluable and you don't have to use PS – I use Paint Shop Pro and all downloads have worked perfectly". Thanks Anna." – Lorraine
If you have an opportunity to take a class from Anna Aspnes DO IT!  You won't regret it.  Her classes allow you to see her decision process in real time and takes the mystery out of the 'how does she do that' questions. No matter whether you are a beginner or an advanced student you will learn something new in every class." – Barb
"Love the ArtPLAY classes. This newest one is so wonderful! I thought at first – I can't do this – I'm new to Photoshop – I don't even know the tools…. But just following Anna's directions, I am now playing with a bunch of photos. I even had one printed on metal and the people I have showed it to just go – WOW!  Anna is a impressive artist and I can't wait to continue with her Brush class next!  I really didn't know Photoshop could do all this stuff.' – Virginia.
You can learn more and register aA Year of ArtPlay 2017, after which you'll have almost immediate access to 3 months of artistry making content.
And Don't Forget: Share and connect with other artsy digital scrapbookers by posting your own Digital Designs Inspiration Hyyge in the AnnaGallery.