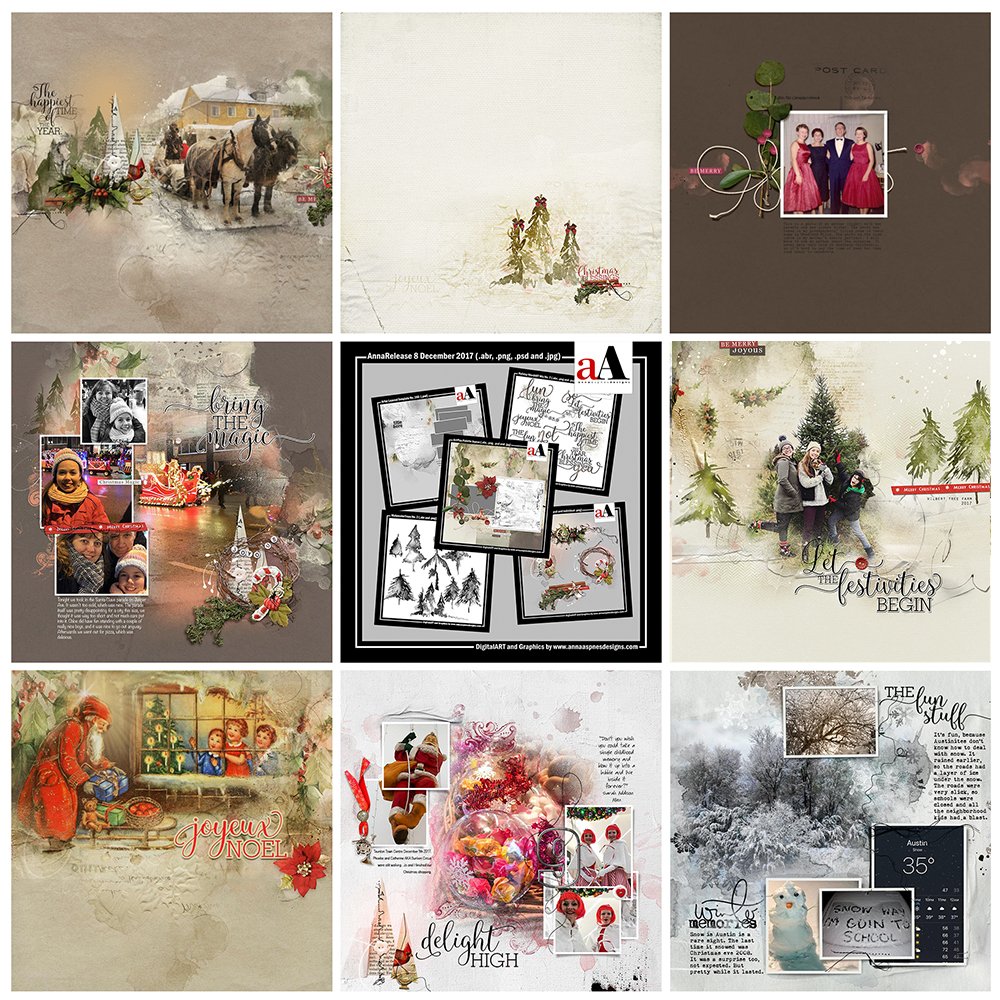 Happy Monday! Today we're sharing digital designs inspiration Joyeux.
AnnaRelease Joyeux is the newest collection of digital designs for scrapbookers, photographers, artists and crafters to be released into the Anna Aspnes Designs store.
AnnaRelease Joyeux
The aA Creative Team members have been blowing all creative highs using the NEW ArtPlay Palette Joyeux and supporting DigitalART products.
More digital designs inspiration Joyeux of course, can be located in the AnnaGallery.
Note that the AnnaRelease bundled option is available for ONE WEEK ONLY.
Click on the image below to view more digital designs inspiration 'Joyeux' or visit the AnnaTeam Layouts board on Pinterest.
Digital Designs Inspiration Joyeux
See our Gallery HighLights by clicking on the images to access complete digital design supply lists.
You will also find process notes and digital scrapbooking tutorials from each team member to provide new digital inspiration for using aA DigitalART designs.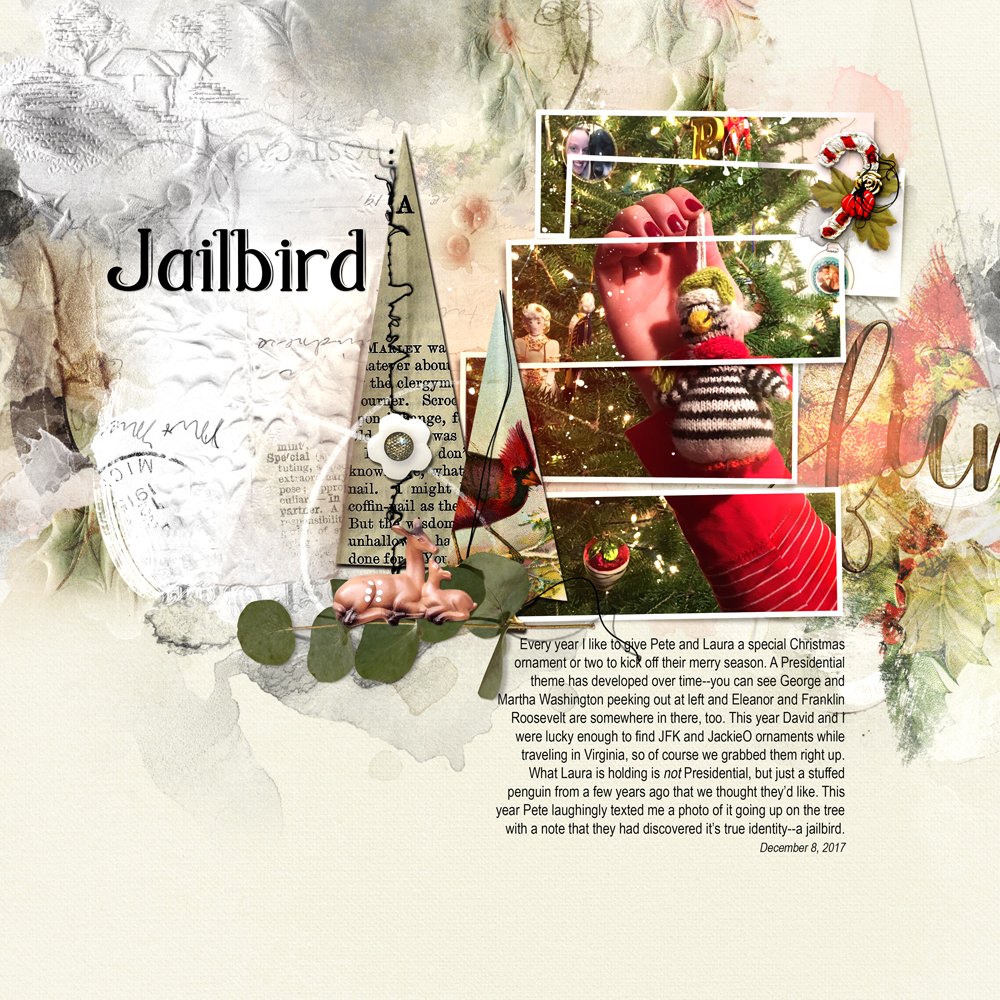 Jailbird | Laura
1. Template Easy
Artsy Layered Templates make it simple to create a page even during the busiest times of the year.
Keep some of the layers as delivered so they feature as black and while in your layout.
And span a single photos across multiple frames to create visual interest.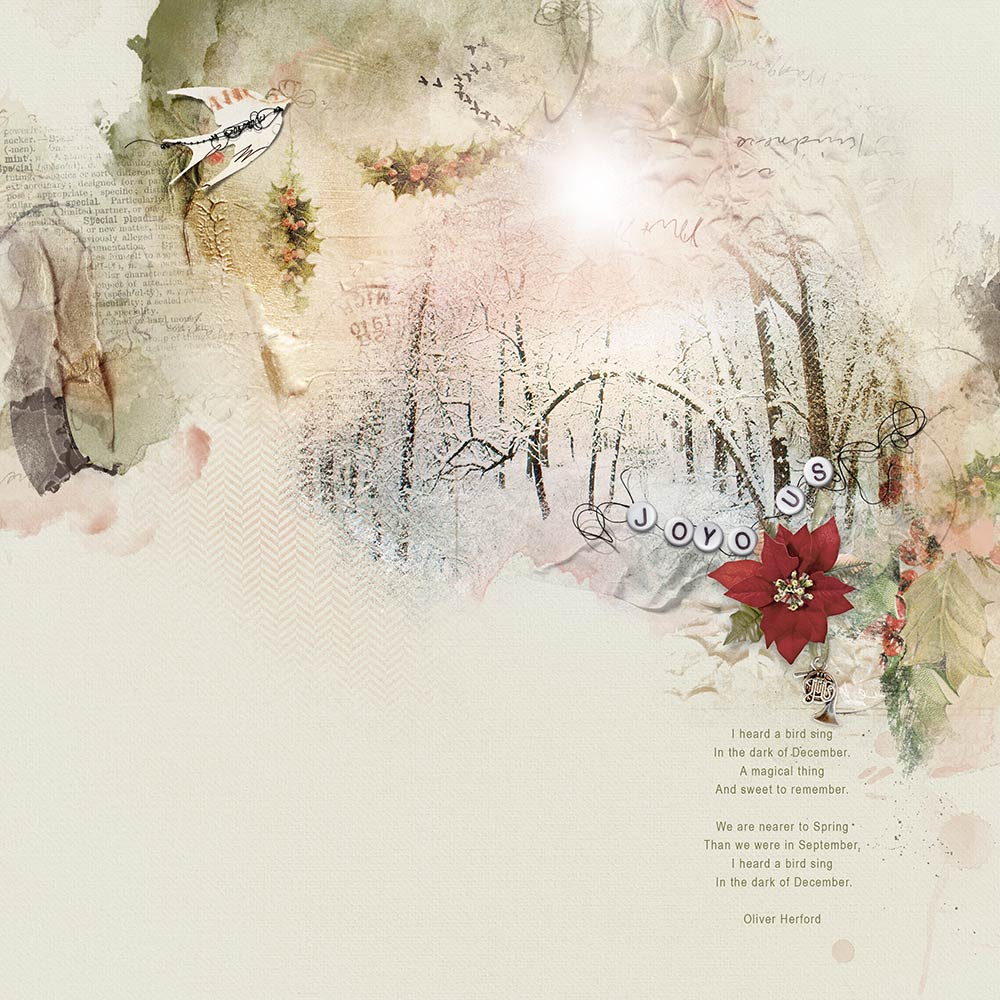 Joyous | Barbara
2. Dimensional Embellishment
Elements with dimension add a different layer of visual interest to a layout.
Add 1-3 dimensional elements to your layouts to create tension, invite focus and lead the eye around the page.
Note that you can group several elements to create a cluster.
Be Merry | Viv
3. Rotate It
Give your papers and elements a completely different look by rotating them.
You can rotate as much as you like but 90 degrees clockwise/anti-clockwise is a good way to start.
Don't forget to assess and modify drop shadows as needed after the adjustment.
POST YOUR PAGES HERE.