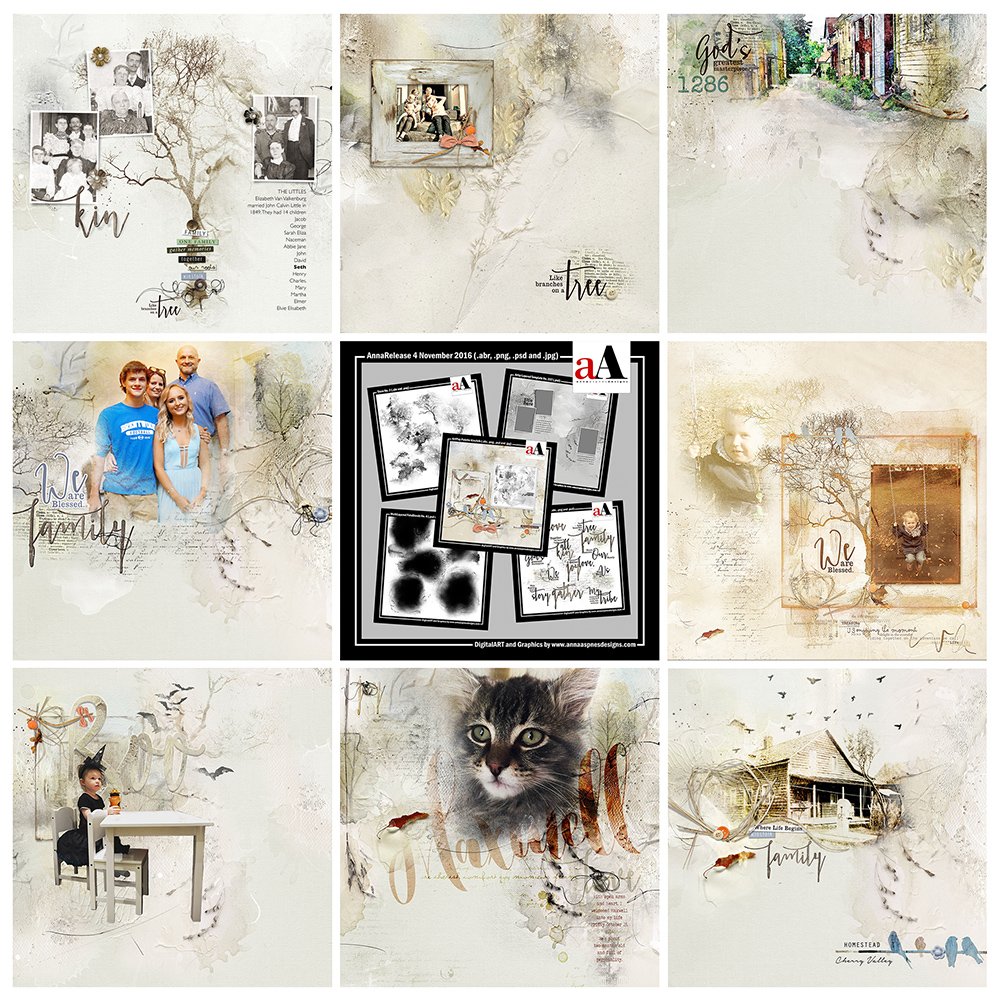 Today we're sharing digital designs inspiration Kinsfolk.
AnnaRelease Kinsfolk is the latest collection of digital designs for scrapbookers, photographers, artists and crafters to be released into the Anna Aspnes Designs store.
AnnaRelease Kinsfolk
The aA Creative Team have been rocking their digital scrapbooking and artistry pages using ArtPlay Palette Kinsfolk and supporting DigitalART products.
More digital art inspiration for AnnaRelease Kinsfolk, of course, can be located in the AnnaGallery.
Get the complete collection and save almost 50%  for ONE week only.
Note that the AnnaRelease bundled option is available for ONE week only.
Click on the image below to view more digital designs inspiration 'Kinsfolk' or visit the AnnaTeam Layouts board on Pinterest.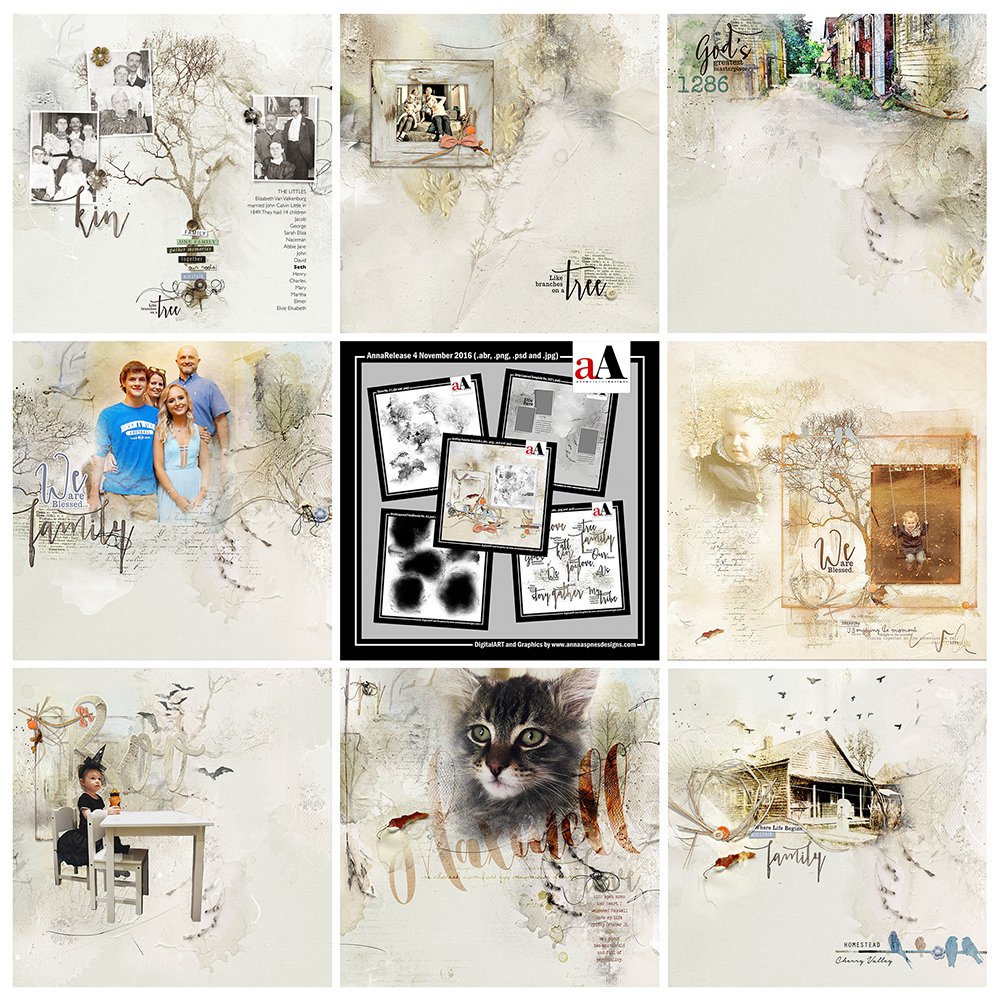 Digital Designs Inspiration Kinsfolk
See our Gallery HighLights by clicking on the images to access complete digital design supply lists. You will also find process notes and digital scrapbooking tutorials from each team member to provide new digital inspiration for using aA DigitalART designs.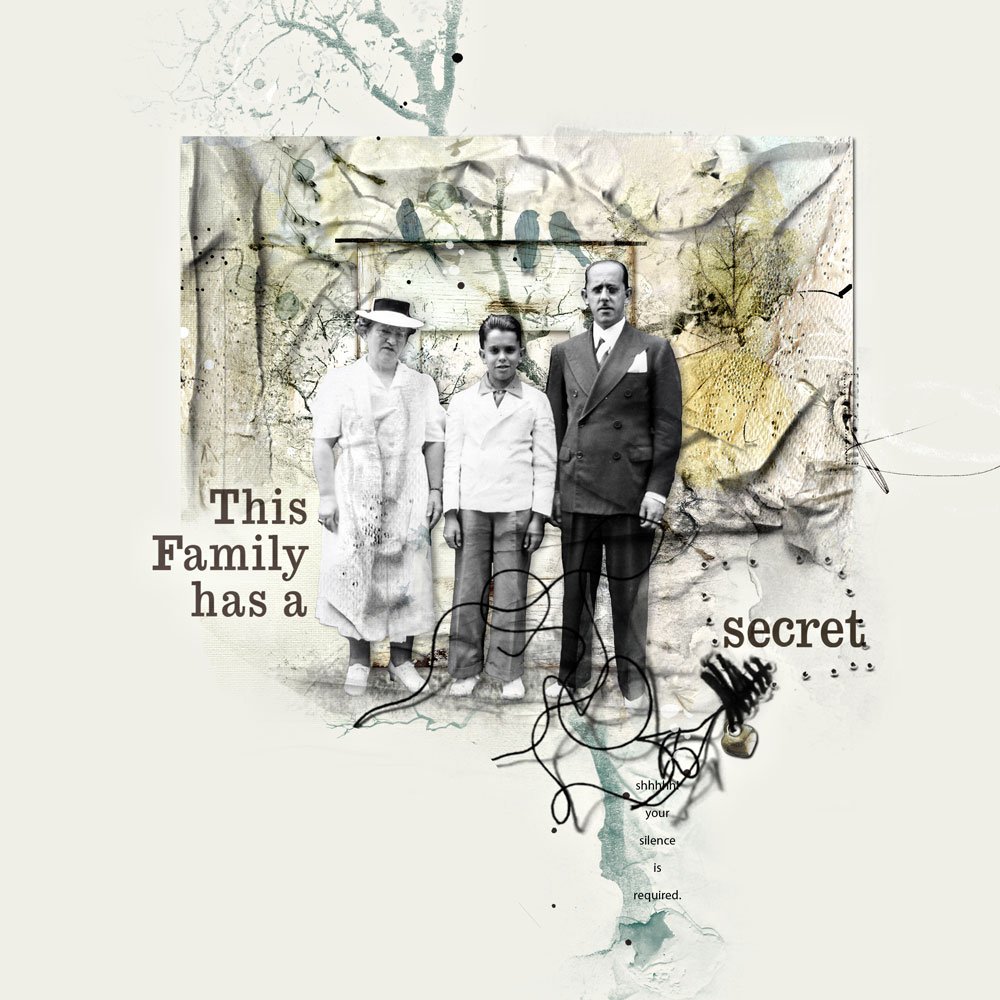 This Family | Adryane
Frame The Subject. The Rule of Thirds suggests that you never place your subject in the center of you page, but in this case it works. Adryane, a master of family themed pages, and particularly those with a heritage leaning, has successfully ofset her extraction by 'framing' with elements. The dimensional elements which are placed more on the right side of the page shifts the focus off-center.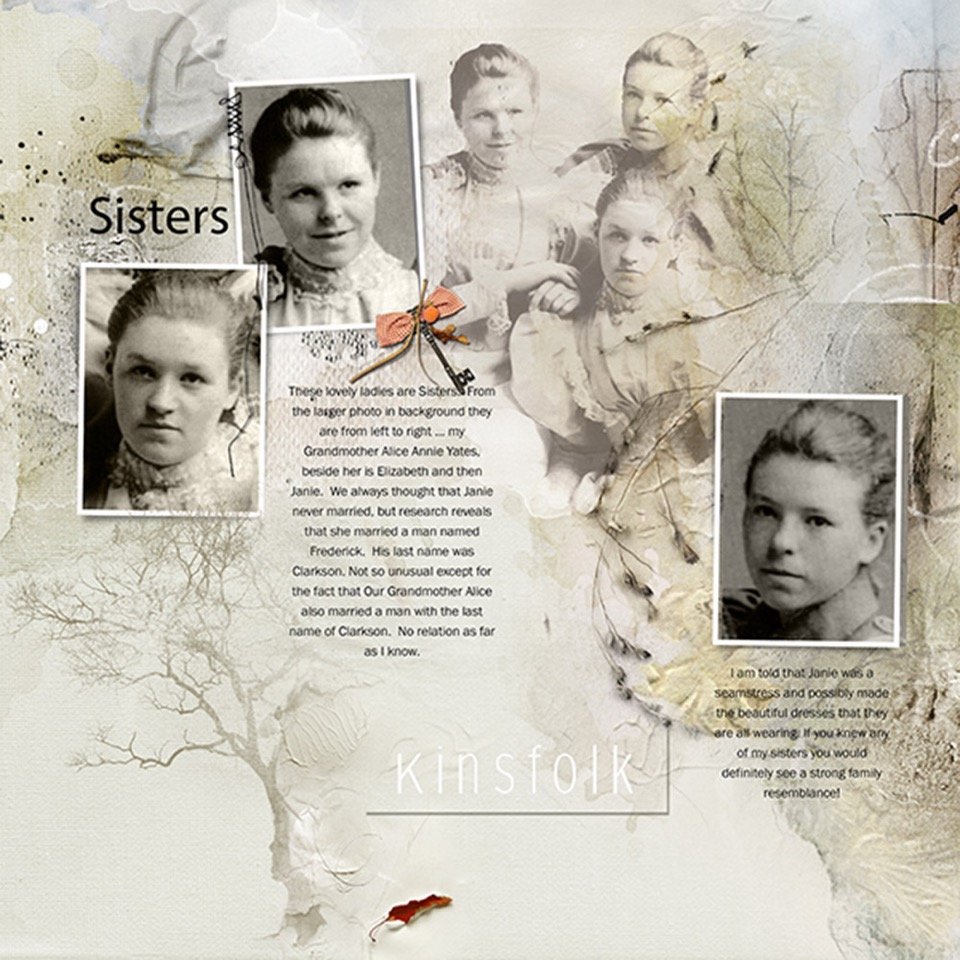 Sisters | Trudy
Repetition and Emphasis. If you are showcasing a group photo you can draw attention to the individuals in the image by framing each face individually. Notice how Trudy has used the frames from an Artsy Layered Template to empasize and pay homage to each of the sisters.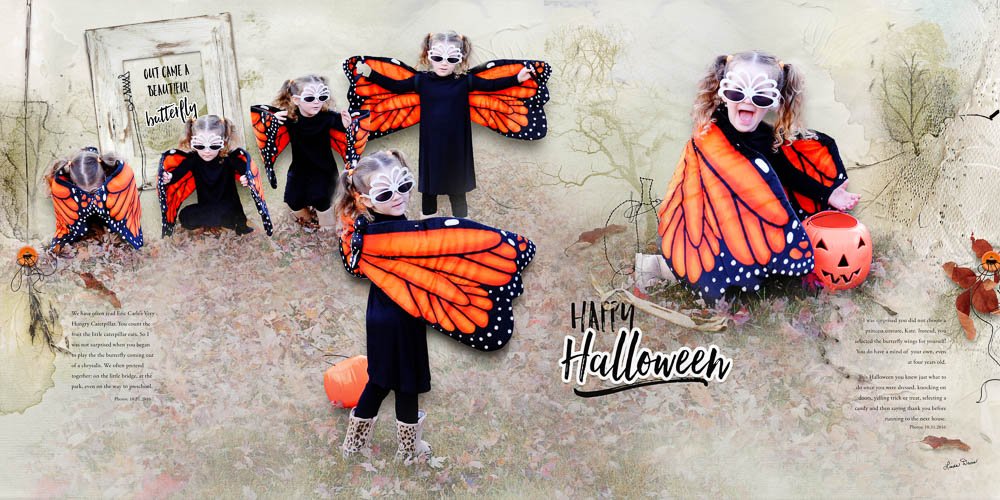 Butterfly Wings | Linda
Balance in Doubles. Create balance in the design by placing a simple page next to a complex one. Linda had used multiple extractions of the same subject on the left side of the spread, placing a simple image and eye-catching title on the other.
Share your pages in the AnnaGallery. We love to see what you create.