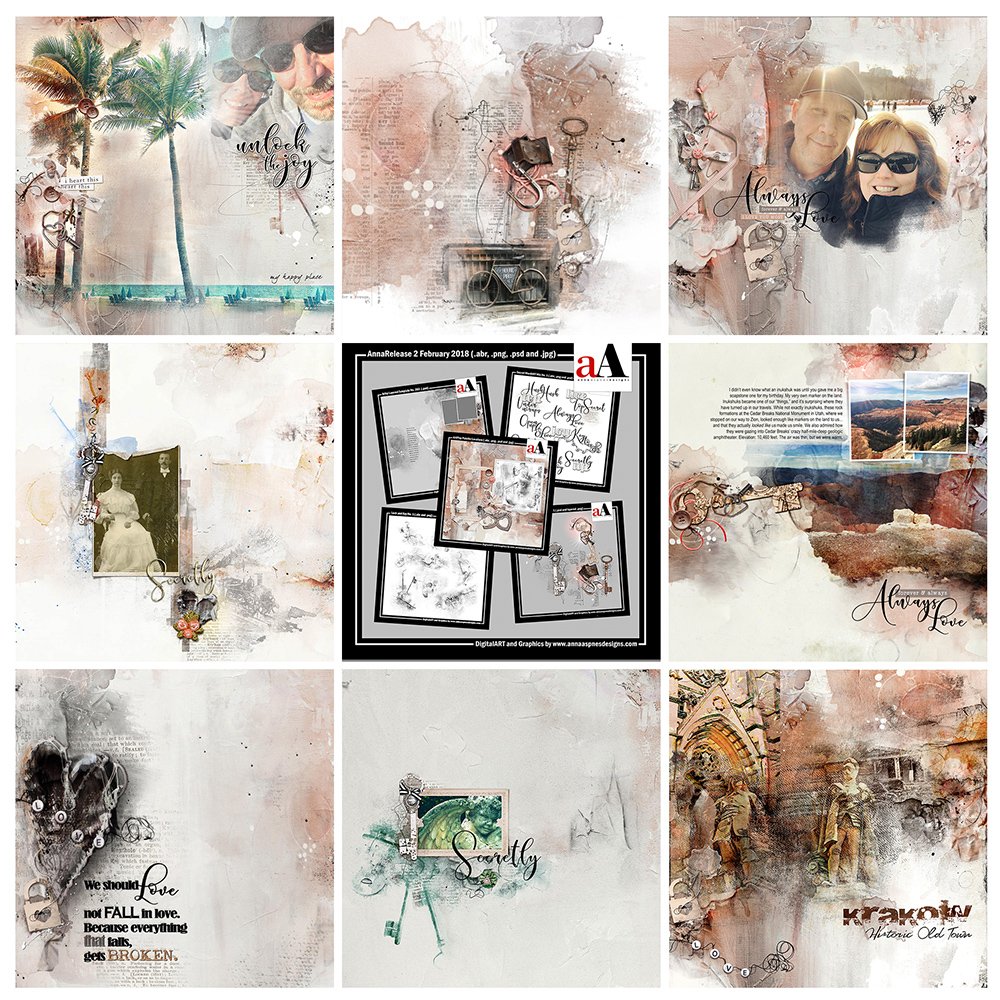 Happy Monday! Today we're sharing ArtPlay Lavaliere Inspiration
ArtPlay Lavaliere Inspiration
See our Gallery HighLights by clicking on the images to access complete digital design supply lists.
You will also find process notes and digital scrapbooking tutorials from each team member to provide new digital inspiration for using aA DigitalART designs.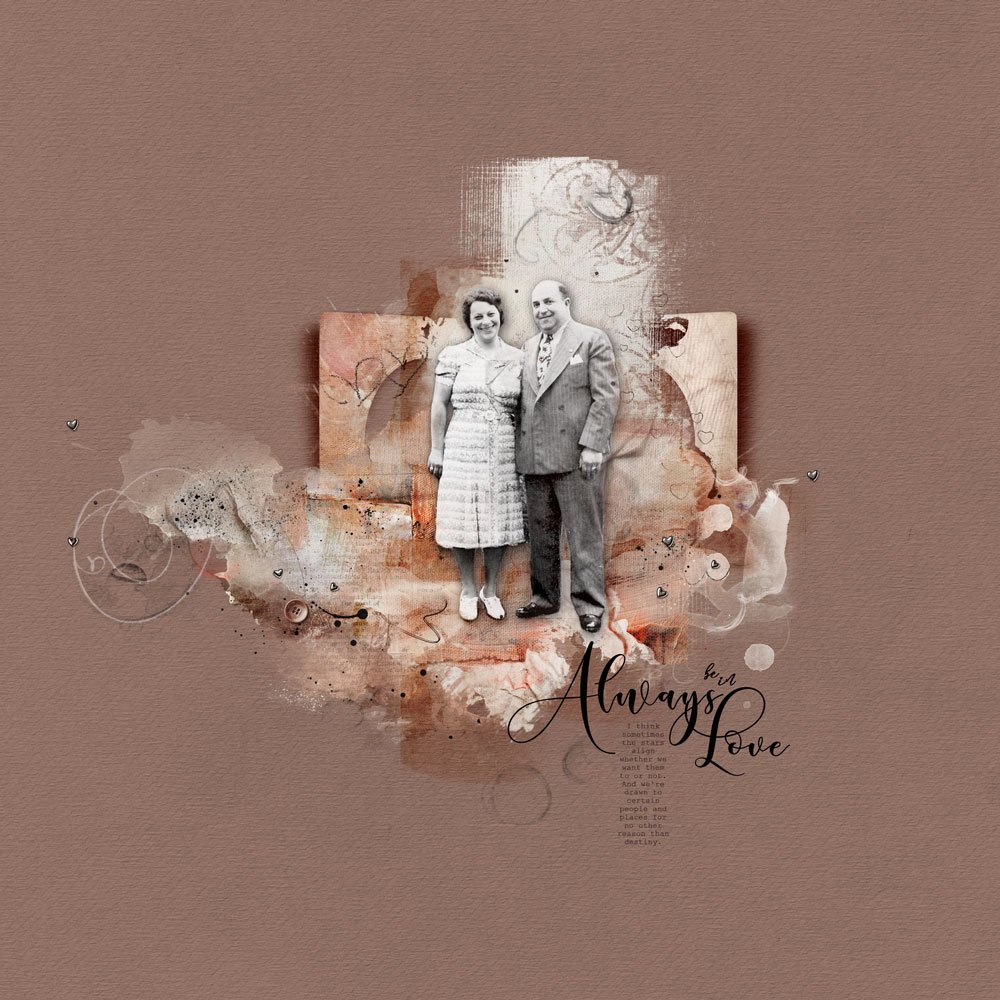 Always be in Love | Adryane
1. Use Frames as Transfers
Combine frames with transfers to create an interesting and dimensional foundation for your digital scrapbooking layouts.
Adryane has used 2 copies of the frame element in conjunction with the Transfers/Overlays to create the foundation.
Notice how the transfers are placed Vertically and Horizontally to create visual interest.
The photo resides at the Intersection to create a Focal Point.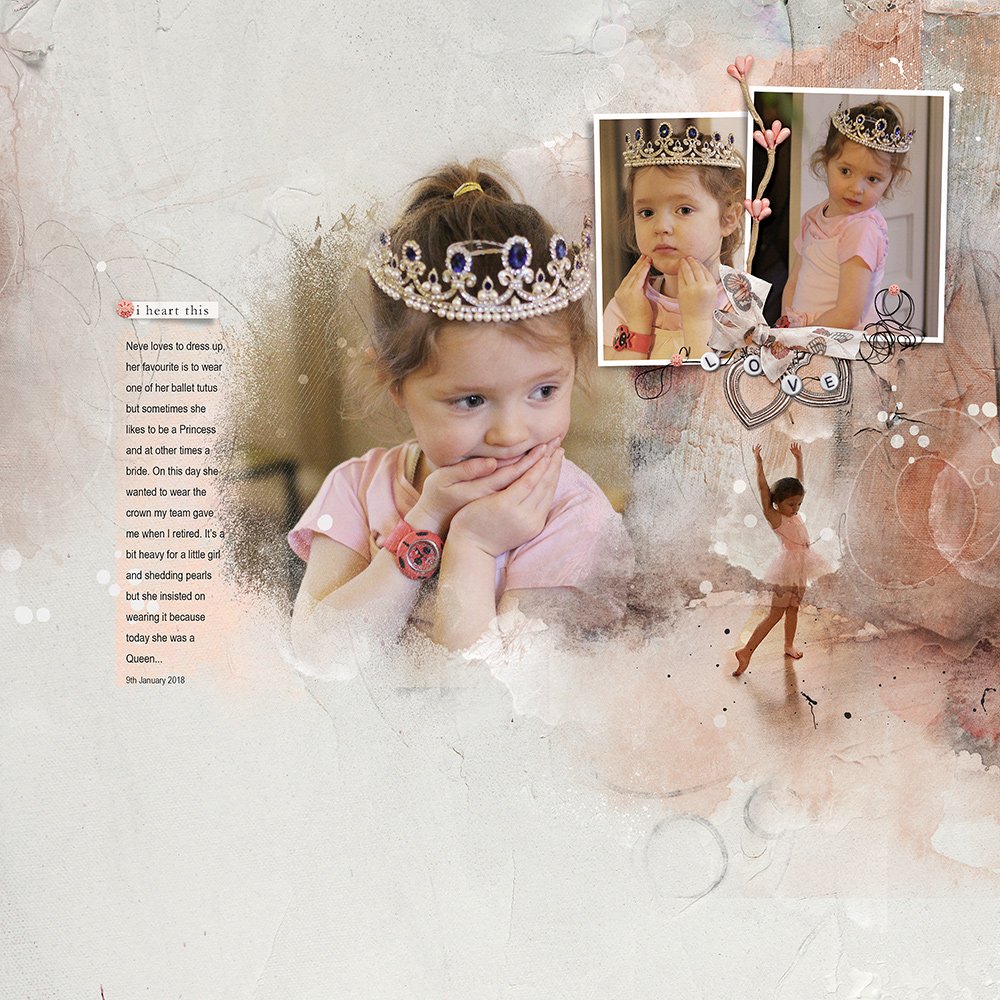 Her Majesty | Fiona
2. Dimension with Cast Shadows
Add increased depth and realism in your photo artistry layouts by adding a cast shadow to elements.
Apply a Drop Shadow Layer Style to the element.
Separate the layer style from the element and adjust using the Warp Tool.
Notice how Fiona has used this technique to give the impression that the LabeledWord is lifting from the page.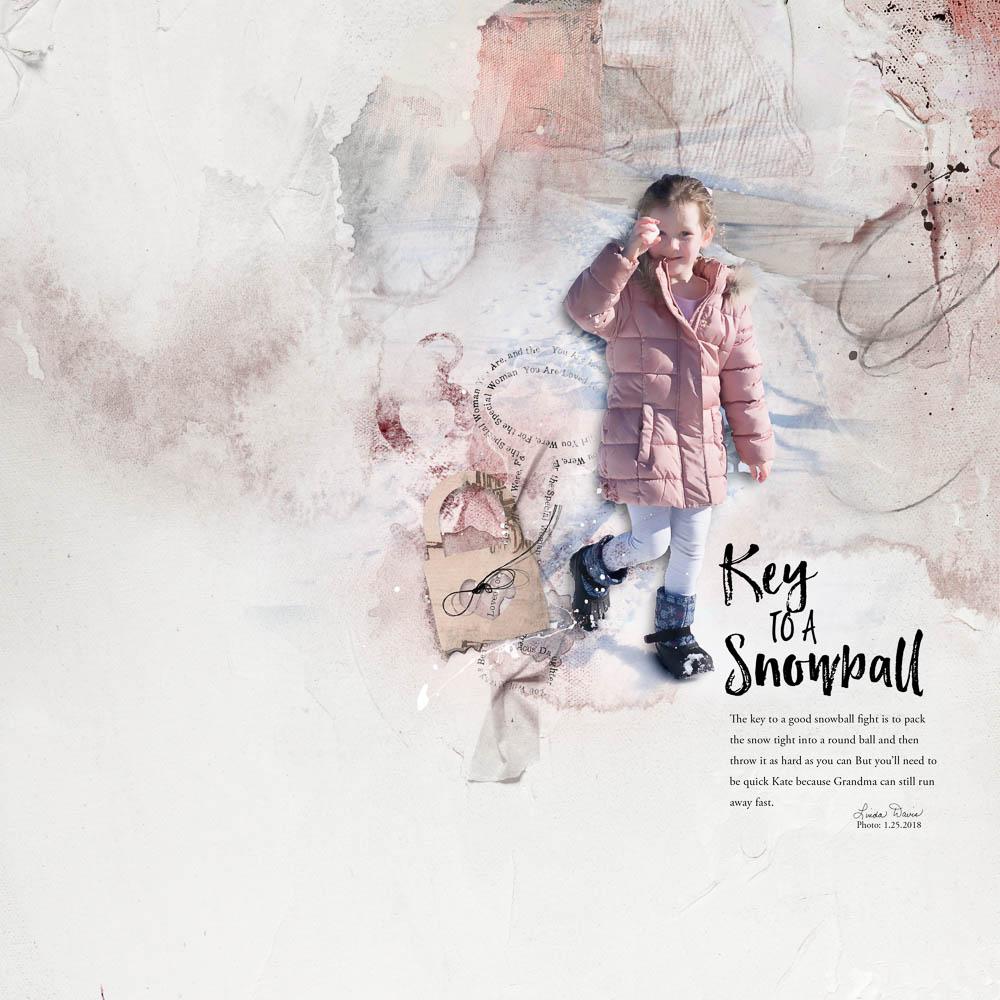 Key to a Snowball | Linda
3. Add Texture
Use different textures to add visual interest to your digital scrapbooking layouts in the realm of dimension.
Find more ArtPlay Lavaliere Inspiration for your Digital Scrapbooking and Photo Artistry Layout Designs in the AnnaGallery.
We invite you to post your pages and share your digital scrapbooking and artistry adventures.