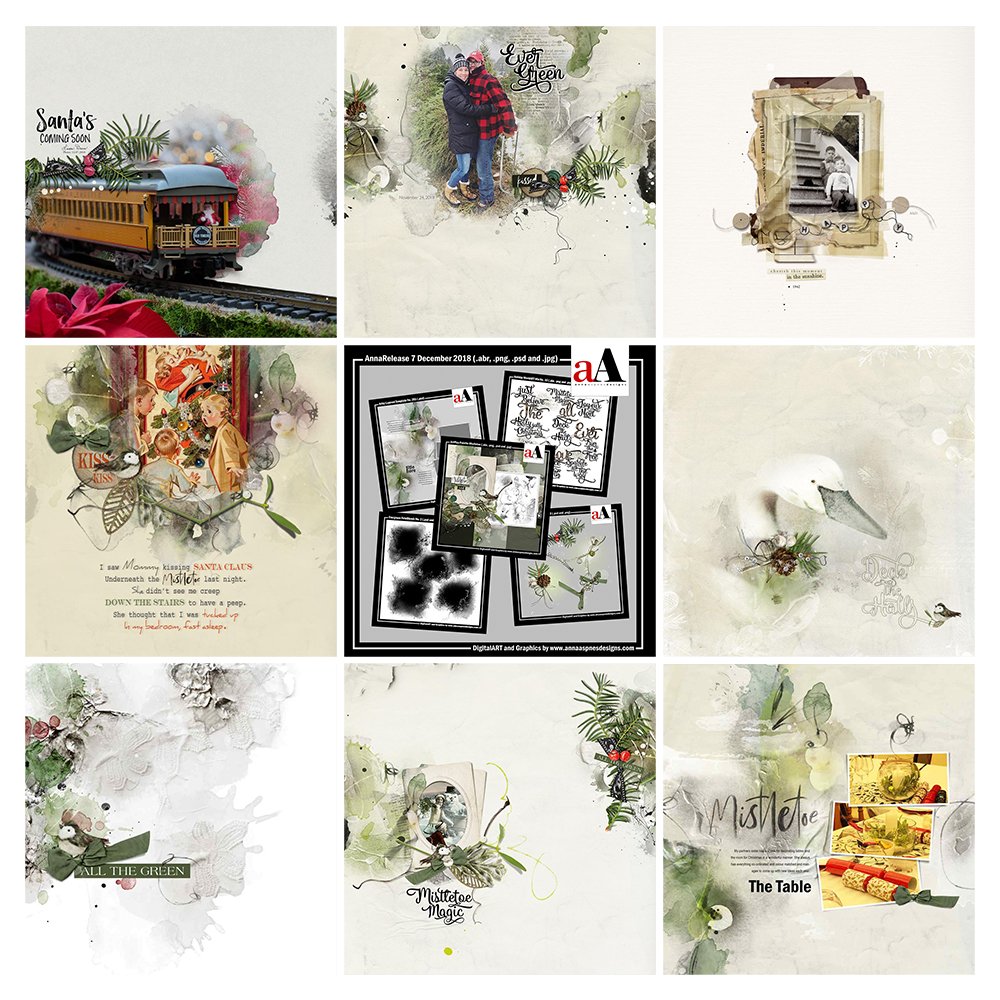 Happy Monday! Today we're sharing Digital Designs Inspiration Mistletoe. 
Digital Designs Inspiration Mistletoe
AnnaRelease Mistletoe, is the latest collection of digital designs for scrapbookers, photographers, artists and crafters to be released into the Anna Aspnes Designs store.
The aA Creative Team adding a little festive foliage to their artistry with ArtPlay Palette Mistletoe and supporting products.
More digital designs inspiration Mistletoe of course, can be located in the AnnaGallery.
Note that the AnnaRelease bundled option is only available until December 14, 2018 at 9am EDT..
Click on the image below to view more digital designs inspiration 'Mistletoe' or visit the AnnaTeam Layouts board on Pinterest.
AnnaRelease Mistletoe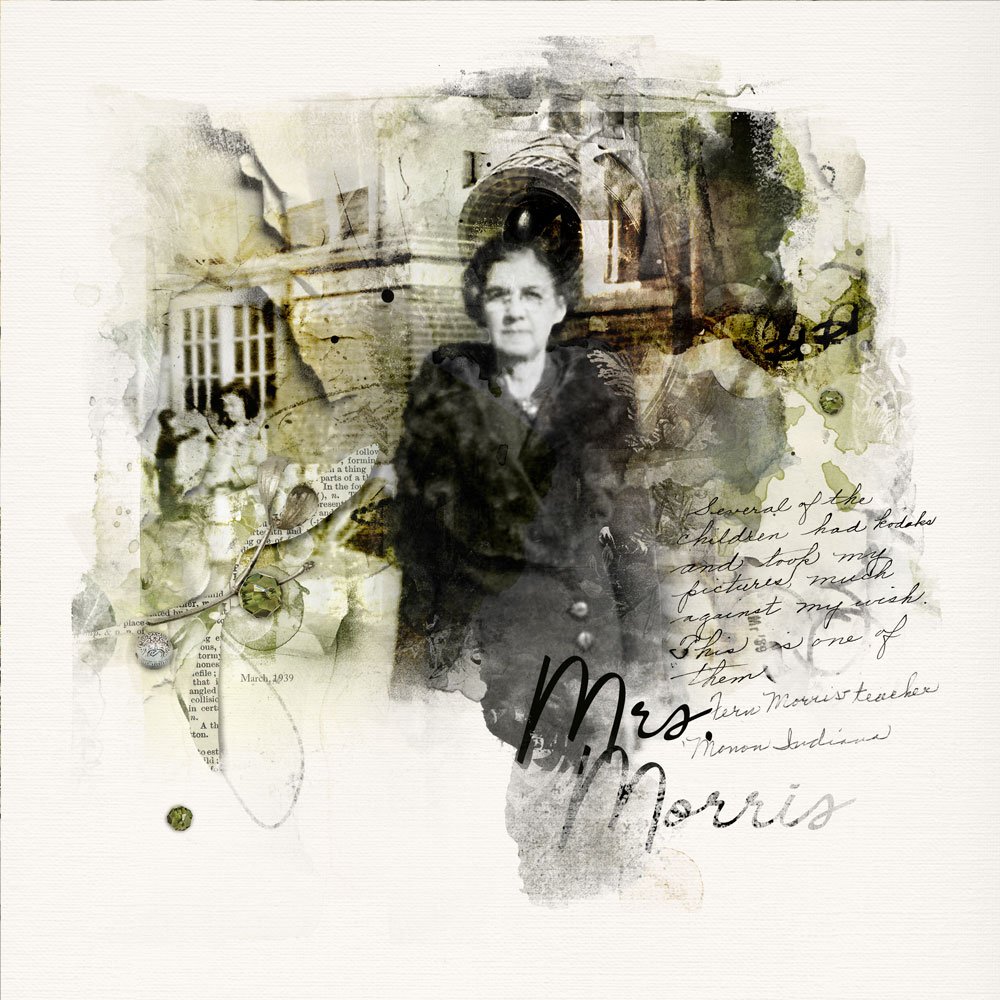 Mrs. Morris | Adryane
Moody Heritage Colors
Dark jewel tones lend themselves well to heritage photos.
The dark green in the ArtPlay Mistletoe Collection extends beyond the holiday season to both older images and those taken outdoors.
Love masked multiple composites using the Evergreen FotoBlendz No. 2 to create her blended page.
See also: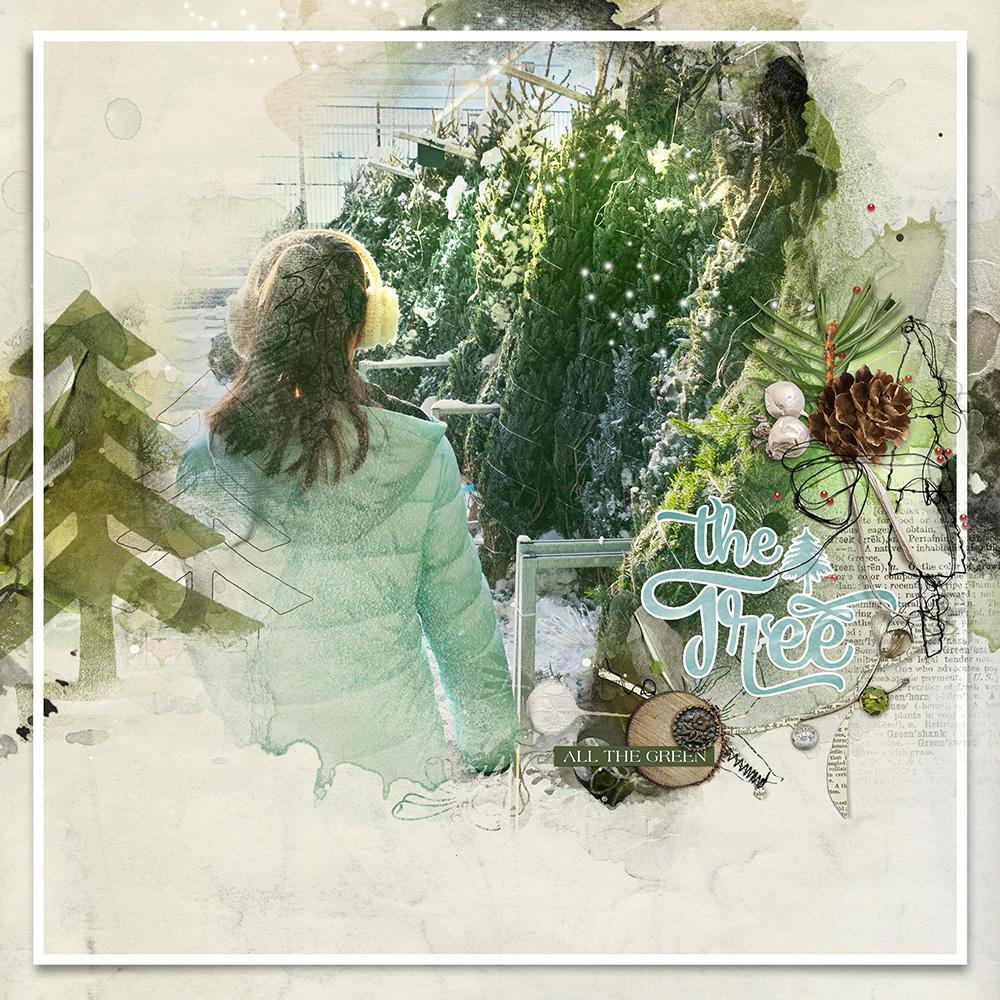 Getting the Tree | Heather
Into The Archives
Combine some of you older DigitalART supplies with new releases.
The ArtPlay Mistletoe Collection co-ordinates well with ArtPlay Palettes Pinery and Christmas Tree, as demonstrated by Heather.
Love the addition of the blue to add a frosty component to her artsy digital scrapbooking layout.
See also: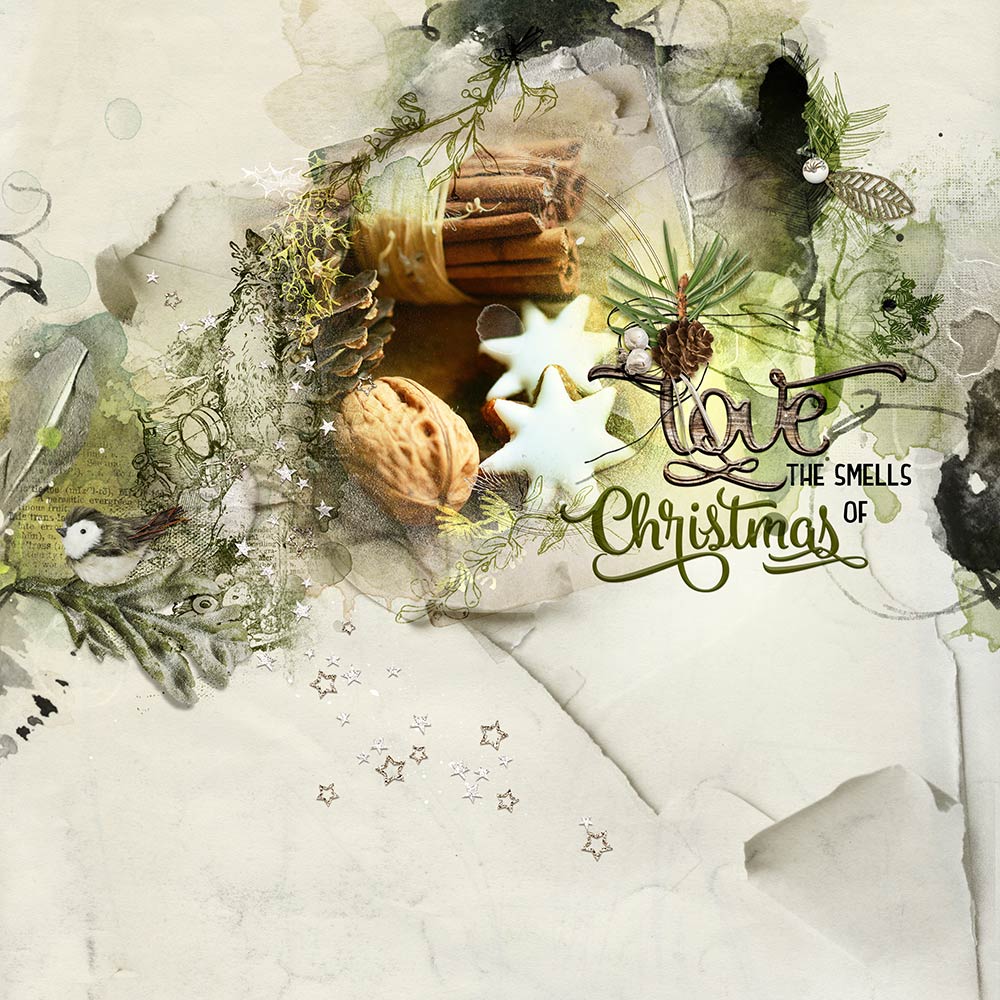 Smells of Christmas | Barbara
Make Your Own WordART
Use different 'text' components to create your own custom WordART.
Aim to vary colors, sizes and textures.
Love how Barbara has mixed various WordART components with Layer Styles and Type.
See also:
Want More Digital Artistry and Scrapbooking Inspiration?
Find more Digital Designs Inspiration Mistletoe in the AnnaGallery.
We invite you to post your pages and share your digital scrapbooking and artistry adventures.