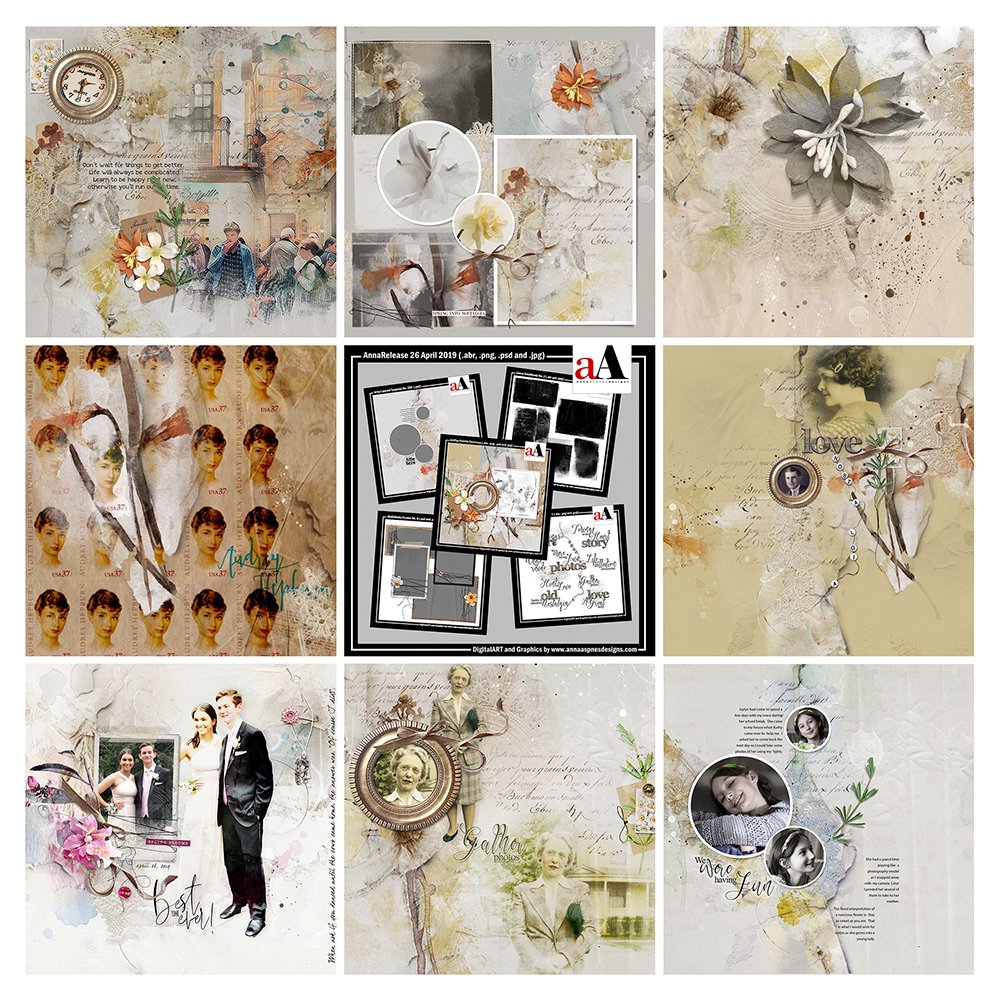 Happy Monday!
Today we're sharing Digital Designs Inspiration Narcissus. 
ArtPlay Palette Narcissus Collection, is the latest collection of 'nostalgic' digital designs for scrapbookers, photographers, artists and crafters to be released into the Anna Aspnes Designs store.
The aA Creative Team adding a little spring nostalgia to their artistry with ArtPlay Palette Narcissus and supporting products.
More digital designs inspiration Narcissus, of course, can be located in the AnnaGallery. Note that the AnnaRelease bundled option is only available until May 3rd at 9am EST.
Click on the image below to view more digital designs inspiration 'Narcissus' or visit the AnnaTeam Layouts board on Pinterest.
Digital Designs Inspiration Narcissus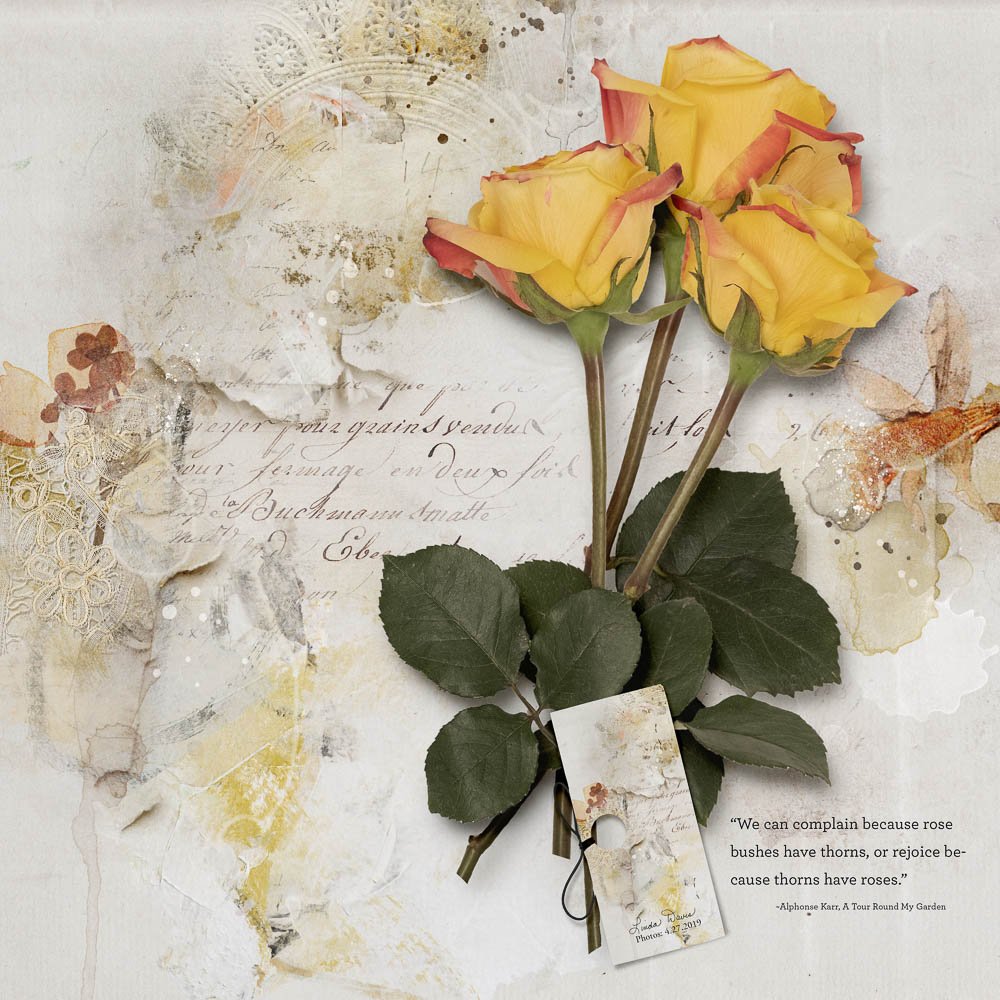 Roses | Linda
Color Guidance
Choose a photo that coordinates with the colors in the ArtPlay Palette.
Let the colors guide your design decisions as opposed to the theme of any given DigitalART collection.
Notice how Linda also chose to create an extraction from her photo which add dimension to her digital scrapbooking layout.
See also:

Pat & Richard | Viv
Cluster Your Elements
Place a variety of ArtPlay Palette Elements together to create a cluster.
This creates visual interest,  supports your subject by adding visual weight, as well as leading the eye around the design.
Notice how Viv has clustered the BeadedThreadz from Nostalgia WordART Mix No. 1 and other ArtPlay Palette Narcissus elements to support the edge of the frame and add a punch of color and dimension to the design.
See also:

Brothers| Margo
Adapt and Modify
Customize your Frames .
Make changes to your DigitalART supplies using the recoloring options or clipping mask function in Photoshop or Elements to extend the usage of any ArtPlay Palette.
Notice how Margo has changed the colors of the circle frames to make her black & white photos pop.
See also:
Want More Digital Artistry and Scrapbooking Inspiration?
Find more Digital Designs Inspiration Narcissus in the AnnaGallery and check out the ArtPlay Palette Narcissus Collection.
We invite you to post your pages and share your digital scrapbooking and artistry layouts so we can cheer you on.